- News Archive -
January 2014 to Sept 30 2015
 
Wednesday September 30th, 2015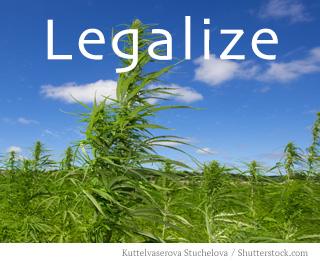 Canada - Election - Vote Compass: Majority of Canadians support Marijuana Legalization. Even a Majority of Conservative voters favour looser laws.
According to Vote Compass, 75 per cent of Conservative supporters favour either decriminalization or legalization of marijuana for personal use, compared to 86 per cent of respondents overall. 
> more @ cbc.ca
---
Canada - Election - Conservative MP, Scott Reid, supports Marijuana Legalization.
 
Scott Reid, an MP since 2000 who was first elected under the Canadian Alliance banner, has quietly opposed his party's stand on drug prohibition in Parliament for years. He voted against his government's toughened penalties for pot possession, for example, but hasn't embarrassed Stephen Harper over the issue. Two years ago, Reid told high school students that, while he has never smoked pot, he thinks the drug should be legal. "The most significant gateway drug is cigarettes, and the drug that does the most damage is alcohol, and they are both legal, and should be in my view," he said.
---
Canada - Trevor Hancock: The 'Great War' on drugs: Time for re-think. Legalize Marijuana.
For a "soft" drug such as marijuana (which I do not use), it is hard to see a reason to treat it differently from alcohol. I have never seen the difference between people smoking a joint after work and people having a beer or glass of wine. In fact, alcohol causes far more health problems than does marijuana. The legalization of marijuana in Washington, Colorado and Uruguay shows it is possible.  
> more @ Times Colonist
---
Canada - Medical marijuana seems to help chronic pain patients, appears to be safe: study.

Medical marijuana appears to be reasonably safe as well as effective in helping to relieve chronic pain — at least in patients who have previously used the drug, a study has found. The benchmark study, conducted at seven pain-management clinics across Canada, found that patients who used medical marijuana to treat chronic pain had a similar level of serious side-effects as those not using the herb.
> more @ Vancouver Sun
---
USA - How Marijuana Could Help Determine the Outcome of the 2016 Presidential Election.
The 2016 Presidential Election could draw the largest voter turnout this country has ever seen. And it's not because the list of Presidential candidates is exciting and controversial. It's because the huge millennial generation will be voting in this election and social issues, like the use of marijuana, could be at the forefront. Candidates' policies on the still illegal drug could play a major part in determining our country's next commander-in-chief. Expect this millennial youth vote to be especially strong in key swing states like Florida and Nevada, where state marijuana ballot initiatives will be slated for 2016. 
> more @ TheStreet.com
---
USA - Native American tribe to open a Marijuana resort in South Dakota.
The small Santee Sioux tribe of 400 is undertaking a new venture -- opening the nation's first marijuana resort on its reservation. The experiment could offer a new money-making model for tribes nationwide seeking economic opportunities beyond casinos.

> more @ CTV News
---
HEMP - Laguna blends to do direct selling of their hemp products.

So Stuart Gray, the CEO of Kelowna-based hemp beverage company Laguna Blends, vows to make his direct selling company different.
> more @ Kelowna Daily Courier
---
Tuesday September 29th, 2015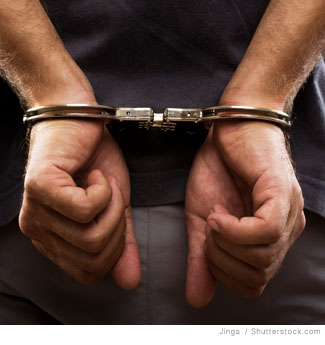 Disgusting Drug War : In Canada, More than 5 Canadians are arrested every hour for Marijuana Possession.
Human and financial costs of Canada's Marijuana War just too high: Spratt.  Over the past 10 years, arrests for possession of marijuana have increased by 28%. In 2014, approximately 50,000 people were arrested for possessing marijuana. Ultimately about 24,500 of those people ended up in court. The numbers fluctuate. 
> more @ Ottawa Sun
---
Canada - A new poll by Forum Research shows that Majority of Canadians favour Marijuana Legalization for Adult Use.
 
Marijuana: The idea of legalizing pot was favoured by 54 per cent of Forum poll respondents. Thirty-five per cent are against the idea, and 11 per cent said they don't know. Not surprisingly, the idea had the most traction with the 18 to 34 age group, where 64 per cent of the individuals polled said they like the idea of legalizing pot.
---
Ontario judge strikes down mandatory minimum sentence for pot growing.
An Ontario judge has struck down one of the Conservative government's signature drug laws – a six-month minimum jail term for growing between six and 200 marijuana plants for the purpose of trafficking. The ruling applies only in Ontario, although it could be influential if similar challenges occur in other provinces.  
> more @ Globe and Mail
---
Canada - The Success And Benefits Of Medical Marijuana. Interview with Dr. Mac Burnham and Alex Repetski.

Alex's his three year old daughter is completely free of seizures since she's started using marijuana oil. Dr. Mac Burnham, Professor of Pharmacology, University of Toronto, co-director of EpLink, the Epilepsy Research Program of the Ontario Brain Institute.  Evolving new therapies for treating epilepsy and particularly interested in CBD (Cannabidoil) as a possible new approach to seizure control.  Organizing clinical trial for CBD for seizures in adults.
> more @ Abby News
---
USA - Every minute, someone gets arrested for marijuana possession in the U.S.
The nation's law enforcement agencies are still arresting people for marijuana possession at near record-high rates, according to the latest national data released today by the FBI. In 2014, at least 620,000 people were arrested for simple pot possession -- that's 1,700 people per day, or more than 1 per minute. And that number is an undercount, because a handful of states either don't report arrest numbers to the FBI, or do so only on a limited basis. 
> more @ Washington Post
---
USA - Florida: Man Caught Growing Marijuana for Cancer-Stricken Wife Faces 35 Years in Prison.
According to reports, Ricardo Varona was busted last year for growing 15 marijuana plants in his home. While Florida is on its way to legalizing medical marijuana in the 2016 election, he is currently facing up to 35 years in prison for cultivating cannabis for his wife who suffering from breast cancer.

> more @ High Times
---
HEMP - Understanding the "Hemptourage Effect" and the Diversity of Compounds in Agricultural Hemp.

You may have already heard about the "entourage effect" present in high-THC Cannabis sativa. But did you know that a similar dynamic exists with regards to hemp? Many cannabis consumers and advocates in the industry have been misinformed about the actual composition of some CBD-rich hemp products. This article will clear up a common misconception regarding high-quality, low-THC/high-CBD cannabis extract, also known as agricultural hemp.
> more @ Leafly
---
Monday September 28th, 2015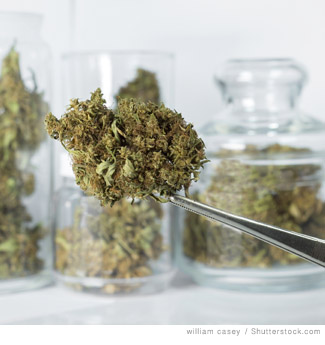 Canada - Election : NDP / Mulcair Marijuana Decriminalization statements have no details, and subsequently, no teeth.
Marijuana.Ca comment :
 The Liberals dominate this issue with their support for Legalization/Regulation of Marijuana for Adult Use. The NDP has failed to put forward a detailed plan for True Decriminalisation or Legalization.

Considering that Marijuana Legalization for Adult Use is supported by a majority of Canadians and could bring in at least 3 billion dollars a year in revenue for the government, it is very unfortunate that the NDP has failed to recognize the importance of this issue. The vast majority of NDP supporters we know support Marijuana Legalization for Adult use. The NDP's approach to this issue will cost them votes in the upcoming Federal Election, as we know of people who are choosing to vote Liberal, based on Trudeau's committment to Marijuana Legalization for Adult Use and the lack of clarity from the NDP about this issue. The question is, in tight races, could the NDP lose one or more ridings because of this issue? To reduce the chance of that, and for many other important reasons, we strongly urge the NDP to immediately declare their support for Marijuana Legalization for Adult Use. If that is not going to happen before the upcoming election, at minimum, we strongly encourage the NDP to immediately release details of a comprehensive True Decriminalization Platform.
Marijuana.Ca's Policy of a minimum threshold for True Decriminalization:

No tickets, criminal records or possible jailtime for the following:

A. Adult Personal

(non commercial)

 Possession of approximately 2-4 ounces of Marijuana.
B. Adult Growing approximately 10 plants for personal (non commercial) use.
C. Adult Sharing a joint (non commercial) with other adults.
D. Adult Purchasing and Personal Use of a Vaporizer or Bong or Rolling Papers. 
---
Canada - BC - Municipal politicians vote for power over medicinal marijuana shops, despite federal stance.
 
Municipalities from across the province have joined Victoria and Vancouver in saying they have the authority to license medical marijuana dispensaries, defying the federal government's opposition to regulation of the illegal stores. Delegates at the Union of B.C. Municipalities convention voted in favour of a resolution endorsing the position that they have the power to regulate pot dispensaries.
---
I tried recipes from the Cannabis Kitchen Cookbook, then I needed a long nap.
I dined on garlic-herb magic mushrooms, lush weed-infused butter, a decadent pot brownie and a cool glass of green juice to top it all off. If the pot industry is looking to reach the bourgie middle class, this is surely the way to go.  
> more @ The Guardian
---
Canada - Bedrocan and Tweed to start marijuana studies at local clinics.

Bedrocan Canada and Tweed Inc., two companies that produce and distribute medical marijuana, are sponsoring the study into two of their own strains, which can be prescribed by doctors to manage symptoms of a variety of ailments and diseases.The survey aims to enroll some 6,000 patients and track their progress, and medical marijuana's effects on their lives, over the course of a year. The company is billing the study as "one of the world's largest studies on the therapeutic effects of medical cannabis." It will be launched at three clinics, including Greenleaf Medical Clinic in Abbotsford.
> more @ Abby News
---
UK - England - Ex-police chief to head pro-legalisation National Cannabis Coalition.
Tom Lloyd, who will chair new cannabis law reform umbrella group, says he regrets arresting drug users during his career as a police officer. 
> more @ The Guardian
---
How Well Do You Know the Different Medicinal Marijuana Consumption Methods?
Do you think you can nail down the differences between the common cannabis consumption methods? Take the quiz below and share your expertise with your friends!

> more @ Leafly
---
HEMP - The 10 Most Common Misconceptions About Hemp.

If you've been keeping up with our Leafly series about hemp, you know that the industrial properties of the cannabis plant are widely misunderstood. In an effort to help set the record straight, here is a breakdown of the top 10 misconceptions we hear about hemp.
> more @ Leafly
---
Friday September 25th, 2015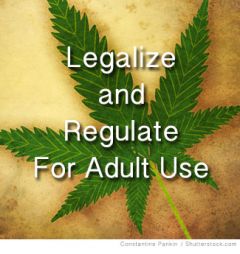 Canada - Election : Marijuana Legalization would bring in at least $3 billion per year in tax revenue. That is a very large amount of money that can be used for various programs, or to reduce government debt.
If the next government Legalizes Marijuana early on in their term, that would bring in $15 billion dollars during their 5 year term in government. This is what the Liberal party is proposing to do. Two academics who have separately studied the issue in the past both said Thursday that about $3-billion a year would be a reasonable, rough estimate of what the federal government could expect to collect. "I think it's much greater than $3-billion, but that [figure] would be a nice conservative estimate," said Peter Jaworski, a Canadian who works as an assistant teaching professor of business ethics at Georgetown University. He said the experience in U.S. states that recently legalized marijuana provide a guide to what Canada might expect. "Yes it's controversial and yes it's difficult, but I'm certainly not the only one to have crunched these numbers…. We can be very conservative about the numbers and still book revenue."
---
Canada - Election : Conservative candidate, Marilyn Gladu admits she has previously smoked marijuana, and says she supports decriminalization, which the Conservative's oppose doing.
 
Marilyn Gladu stated Conservatives are against Legalization and Decriminalization, but she would personally support the decriminalization of it.
---
Canada - Gwen Repetski's incredible story of dramatic recovery from intractable epilepsy. Gwen is 3 years old.
When I see the youthful curiosity in the Gwen Repetski's glistening eyes, I feel a fluttering in my heart along with a sensation of lightness. They make me want to dance. Alex's daughter Gwen was diagnosed with intractable epilepsy at 3 months old. After 9 traditional therapies were tried, Gwen was still experiencing major seizures as well as consistent sub-clinical seizure activity.  Sub-clinical seizure activity occurs without the physical shaking that is commonly recognized, "it's like your brain is being scrambled", which was preventing Gwen's natural development.Gwen hasn't had a seizure since the second day of her treatment. EEG's have continued to show no sub-clinical seizure activity. She is currently 80% through the process of weaning herself off of her previous conventional treatment, Valproic Acid (which didn't offer the seizure control or benefits they have seen with cannabis).  
> more @ Lift
---
No sign of safety risks with longterm medicinal marijuana use for chronic pain.

Researchers at McGill University in Canada found no serious effects from 2.5g/day. 
> more @ ArsTechnica.com
---
Marijuana is on the menu in America - so who will be the Starbucks of marijuana?
The change in US marijuana laws has led to a growing market in food and drink infused with the herb. 
> more @ The Guardian
---
5 Musicians Launching Marijuana Brands
---
HEMP - Hemp Homes Could Hit New High As Growing Hemp Gets Legal.

Times are changing for the cannabis cousins. States are legalizing marijuana, and the U.S. is easing its ban on growing hemp. Will a hemp boom follow? The Declaration of Independence was drafted on paper made from it. Henry Ford built car parts with it. George Washington grew it. Now, as more farmers are allowed to harvest this multi-purpose plant, hemp might see a new heyday—in homes.
> more @ National Geographic
---
Thursday September 24th, 2015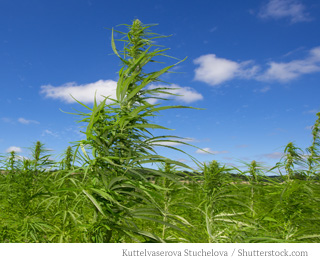 Canada - NDP confusion continues about their marijuana policy. Seriously, what kind of decriminalization is the NDP's position? Canadians want to know the details now, not after the election. Will the NDP decrim law continue to put Canadians in jail for growing 1 plant or passing a joint? That's the law now. Will NDP decrim include fines for lower income people or the homeless?
___________
An interview with former journalist and communications lead for environmental think tank the Pembina Institute Kirk Heuser, who is the NDP candidate for the Calgary Confederation riding. 

Question: What is the NDP's policy on marijuana and have you ever personally consumed the drug?
KH: Yes I have. I haven't smoked a joint in about 13 years. I was one of those unfortunate people that all of a sudden it started giving me headaches and things like that. Maybe I just got a little too old. Our policy, and my policy, is that as soon as we're elected to government we will decriminalize marijuana. It's very important that we do that right away because we need to take its distribution out of the hands of criminal organizations.

Once we've decriminalized it we will actually work towards legalizing it. It's a huge tax opportunity, I'm not going to lie. But it is also a very useful tool when it comes to dealing with a lot of health issues that people are facing these days and we shouldn't be denying people access to it. A little edgier slant on it — I was a bartender for many years. I worked in bars to work my way through school and I've said it many times: I would rather be in a room full of people smoking marijuana than a room full of drunk people. 
---
Medicinal Marijuana - 4 big questions.
 
As restrictions around cannabis research ease, scientists are exploring how the plant could be medically useful. Here are four of the hardest questions they face. 
---
USA - Taxpayers are paying $60 for every pot plant the DEA destroys in Oregon.
The Drug Enforcement Administration spent $960,000 to destroy marijuana plants in that state in 2014 as part of its "Cannabis Eradication Program," according to a recent report by NBC affiliate KGW in Portland, Ore. That year, the DEA succeeded in removing 16,067 pot plants from Oregon, which at first blush sounds like a lot of weed. But when you do the math, that works out to a cost to taxpayers of $60 per uprooted plant.  
> more @ Washington Post
---
Research - Medical marijuana: Showdown at the cannabis corral.

Researchers are gathering clinical data for medical marijuana against a backdrop of deregulation. Mary Jane Rathbun was beloved among patients with AIDS at San Francisco General Hospital in the late 1980s and early 1990s. As a volunteer, she took them for X-rays, filed their prescriptions — and supplied them with marijuana-laced brownies to alleviate their debilitating pain and wasting symptoms. 
> more @ Nature.com
---
UK - Woman who grew marijuana to help dying husband gets community order.
Jeanette Hurst, 58, produced hemp oil to be used as treatment for her cancer-suffering husband Roy, Burnley crown court hears. 
> more @ The Guardian
---
Why legalizing weed is unlikely to turn your kid into a pothead.
A central idea of the war on drugs has always been that loosening restrictions on drug use — by decriminalizing it, or allowing medical use, or legalizing some drugs completely, or even simply discussing legalization — will "send the wrong message" to kids and lead to increased teen drug use and all the problems associated therewith. But particularly in the realm of marijuana policy, the evidence has repeatedly shown this notion to be inaccurate.

> more @ Washington Post
---
HEMP - Getting creative with greens.

Recipe for a late summer salad of goat cheese, Hemp Seeds, melon, blueberry and spinach.
> more @ Edmonton Journal
---
Wednesday September 23rd, 2015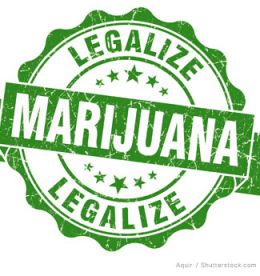 Canada - Next month's federal election could be historic for proponents of Marijuana Legalization.
"This is our election, this is the most important election on this topic in recent memory," said Craig Jones, executive director of the National Organization for the Reform of Marijuana Laws in Canada. The organization discarded its traditionally non-partisan stance this year and is encouraging people to vote for politicians whose parties support relaxed marijuana laws.
The Liberal party plans to legalize marijuana for adult use if they are elected.

Marijuana.Ca comment: Your vote can make a difference. A big difference. Let's finally win this one.
---
Steve DeAngelo: The future of Marijuana
 
Steve has just published a book called The Cannabis Manifesto. 
---
Accused in Edmonton marijuana-dispensary raid will fight charges.
The head of a marijuana dispensary raided in July says he hopes the related charges are resolved quickly, but he's prepared to fight a lengthy court battle. "We'll go to the Supreme Court if we have to," Aaron Bott said outside the courthouse Tuesday where a crowd of supporters stood nearby after his first appearance on a trafficking charge. "We're a little bit confused on why we have to defend ourselves. We're not criminals." 
> more @ Edmonton Journal
---
Canada - BC - Nelson mayor on medicinal marijuana dispensaries: 'We're in a bit of a bind'.

News of a fourth pot dispensary potentially moving to the downtown core of Nelson — joining three existing locations on Front St. — has spurred high-level dialogue about the controversial facilities, according to Mayor Deb Kozak, and exploratory conversations on the topic of legalization and regulation have already begun. 
> more @ Nelson Star
---
Leaf Is A "Plug N' Plant" Box To Automatically Grow Pot In Your Home.
Leaf, a TechCrunch Disrupt SF 2015 Battlefield company, is leading the revolution with its automated "Plug N' Plant" home growing system. Leaf's device is a 4′ x 2′ box that will fit two plants, which will yield between 4-5 ounces of weed. 
> more @ Tech Crunch
---
Canada - Vancouver to cap medicinal marijuana shops at 20.
Fewer than 20% of Vancouver's marijuana dispensaries can expect to receive a licence when the city's application process comes to a close, according to Coun. Kerry Jang. "I expect maybe 15, up to 20 maybe, will actually make it through as a marijuana dispensary," said Jang. "Which is a far cry from about the 120 that we have now."

> more @ 24Hrs.ca
---
HEMP - 6 Reasons Why You Should Eat Hemp Seeds.

Hemp seeds are the seeds of the hemp plant, Cannabis sativa. They are from the same species as cannabis (marijuana). However, hemp seeds contain only trace amounts of THC, the compound that causes the drug-like effects of marijuana. Hemp seeds are exceptionally nutritious and rich in healthy fats, protein and various minerals.
> more @ EcoWatch.com
---
Tuesday September 22nd, 2015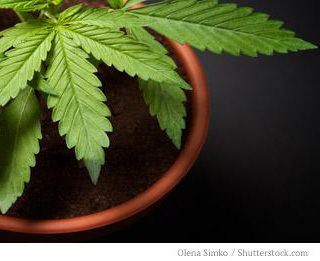 Canada - Election : NDP's Marijuana Policy gets a Failing Grade.
NDP and decriminalization position: It is no longer a criminal offence to possess small amounts of pot for personal use. But, that doesn't make it legal to possess. So, if a cop catches you with a joint, they can't arrest you or press criminal charges. But they could write you a ticket for a fine (like a speeding ticket). And that means your name would probably still go into police databases alongside the word marijuana.

Marijuana.Ca comment: The NDP position (above) means potential Jailtime and/or Criminal Records would remain for growing as little as 1 plant, or sharing a joint or using a vaporizer or bong. We strongly urge the NDP to immediately release details of their marijuana platform. The Minimum Threshold for

True Decriminalization

is NO criminal records and NO tickets for : A. Adult Possession of approximately 2 ounces or less. B. Growing approximately 10 plants for personal use. C. Sharing a joint with other adults. D. Buying and Using a Vaporizer or Bong.
---
Canada - Election - Canadian Doctors support ending the Marijuana Prohibition.
Put public health 1st in pot policies, addiction doctors suggest. In a commentary published in Monday's issue of the Canadian Medical Association Journal, addiction doctors describe the negative aspects of prohibiting cannabis use, such as fuelling the illegal drug trade and the high costs and harms associated with policing and prosecuting people. "We're hoping to provide some direction to policy-makers in Canada to encourage them to rethink their current policies around cannabis, to move away from prohibition because it doesn't work and has a lot of harms associated with it," Dr. Sheryl Spithoff, a family physician and addiction doctor at Women's College Hospital in Toronto and one of the coauthors of the paper, said in an interview.
---
5 Ways Marijuana Could Be Helping Alzheimer's Patients.
Today is National Alzheimer's Day, a day dedicated to the pursuit of medical research that could one day better the lives of millions of people who are affected by this disease. If you've been keeping a pulse on medical marijuana studies in recent years, you're probably already keen to the fact that cannabis compounds are demonstrating some promise in the lab. 
> more @ Leafly.com
---
2015 Canadian Cannabis Awards.

Vote for your favourite medicinal marijuana strain. 
> more @ Canadian Cannabis Awards
---
The Genetic Structure of Marijuana and Hemp.
Despite its cultivation as a source of food, fibre and medicine, and its global status as the most used illicit drug, the genus Cannabis has an inconclusive taxonomic organization and evolutionary history. 
> more @ Dal.Ca
---
Snoop Dogg Has Launched a Marijuana-Lifestyle Media Platform Called Merry Jane.
The Long Beach, Calif., native introduced the project with media entrepreneur co-founder Ted Chung at TechCrunch Disrupt in San Francisco on Monday. The pair described the platform as a lifestyle and information hub for anyone interested in marijuana. "Merry Jane is cannabis 2.0," Snoop Dogg said in a promotional video aired at the event. "A crossroads of pot culture, business, politics, health."

> more @ Time.com
---
HEMP - Hemp Protein power-ups for post-school play.

Stave off kids' hunger until dinnertime with these healthy snack options.
> more @ TheProvince.com
---
Monday September 21th, 2015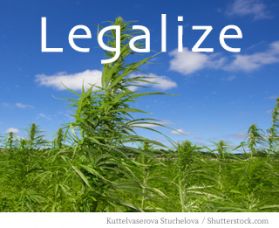 Canada - Election - Marijuana advocates warn NDP plans for decriminalization would leave organized crime in control.
We'll continue to have the murders, the kidnappings, the home invasions," he said. "All of the violence that's related to that black market will continue." Kash Heed- former commander of the Vancouver Vice Squad and former B.C. solictor general. Kash Heed supports Marijuana Legalization for Adult Use.

Marijuana.Ca comment: The NDP has failed to release any details about their decriminalizaiton plan. We urge them to do so immediately. The Liberals are the only major party that supports Legalization of Marijuana for Adult Use. The Liberal position is the most sensible approach to the issue.
---
Canada - Medical Marijuana for Pediatric Patients.
Sarah Wilkinson's daughter Mia suffers from epilepsy and only medical marijuana (oil version) has for 19 months relieved her entirely of epileptic seizures. In Toronto, Alex Repetski's three-year-old daughter Gwenivere has also experienced a complete end to her epileptic seizures since beginning to use medical marijuana extracts. Alex was, until the SCC decision, providing the medical marijuana illegally to his daughter.
---
USA - Colorado Is Now Collecting More Tax Revenue From Marijuana Than From Alcohol.
Colorado's Department of Revenue reports it collected $69.9 million U.S. in marijuana revenue in the year from July 1, 2014 to June 30, 2015. In that same period, the state collected $41.8 million in alcohol revenue. "It's crazy how much revenue our state used to flush down the drain by forcing marijuana sales into the underground market," said Mason Tvert, communications director at the Marijuana Policy Project, in a statement. "It's even crazier that so many states are still doing it. Tax revenue is just one of many good reasons to replace marijuana prohibition with a system of regulation." 
> more @ HuffingtonPost.Ca
---
USA - Denver May Allow Pot In Bars And Restaurants.

It's already legal to smoke pot at home in Colorado. Now the Denver City Council is considering allowing use in some public places. 
> more @ NPR.ORG
---
Men's Wearhouse founder, George Zimmer, comes out in favor of pot legalization.
You can count on one hand the number of chief executives of large companies who publicly support the legalization of marijuana. The list goes as follows: John Mackey, co-CEO of Whole Foods Market; Richard Branson of the Virgin Group; billionaire financier George Soros; and Peter Lewis of Progressive Insurance (who was a longtime advocate before passing away in 2013). Now, there's a fifth CEO–George Zimmer, founder of Men's Wearhouse, a company that fired him two years ago. He divulged to CNBC that he's a cannabis aficionado of sorts. "I've been smoking marijuana on a regular basis for about 50 years," Zimmer said to CNBC, before joking, "As you can see, it's really impacted me in a negative way." 
> more @ CNBC
---
Canada - BC - Vancouver police board dismisses pot complaint by Pamela McColl.
Pamela McColl of the group Smart Approaches to Marijuana Canada had accused the department of not doing its duty "to maintain law and order" by not shutting down all pot shops in the city.     

> more @ TheRecord.com
---
HEMP - Press Release - True Leaf Launches Healthy Hemp Chews for Dogs.

They're an innovative line of chews for dogs featuring hemp and other plant-based active ingredients to provide joint, calming and antioxidant support for dogs.
> more @ BayStreet.Ca
---
No News updates from Mon Sept 14 to Friday September 18.
Friday September 11th, 2015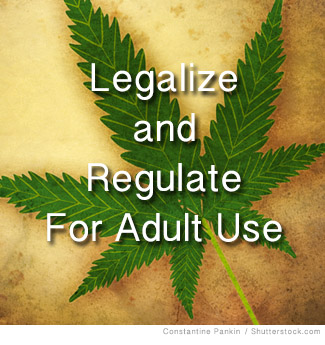 Canada - Election : Green party estimates Marijuana Legalization tax revenue is in the billions.
"Our Marijuana tax will ramp up to $4.676 Billion in 2016."

Marijuana.Ca comment:
Our gut instinct and previous research suggest the tax revenues will be lower than that. That said, Legalization will add significant revenue to the Canadian government that can be used for important programs. The Prohibition is a failure, harmful to Canadians and a waste of hundreds of millions of Canadian tax dollars.
---
Canada - Norml Canada National Legalization Conference. Toronto. Saturday September 26, 2015.
"Please join us for a discussion featuring some of the most notable legalization candidates, including John Conroy, Paul Lewin and Craig Jones among many others."
---
Canada - Health Canada threatens 13 medicinal marijuana dispensaries with up to five years in jail and up to a $2 million fine.
Health Canada confirms authenticity of 'cease and desist' letters to pot dispensaries. Lawyer Kirk Tousaw, who represents a number of dispensaries, says this is a bully approach from a government that has failed to get the medical marijuana program right. 
> more @ cknw.com
---
Canada - Women Grow : Toronto Launch.

Guest speaker was Mandy McKnight. A well attended event.
> more @ LIveStream.com
---
Canada - Press Release - CARP and CanniMed announce partnership to educate Canadians about medical cannabis.
CARP, Canada's largest non-profit, non-partisan advocacy association for Canadians As We Age, has announced a new "CARP Recommended" partnership with CanniMed Ltd., an industry leader in providing Canadians with access to a standardized, safe and trusted supply of pharmaceutical-grade cannabis under the Marihuana for Medical Purposes Regulations (MMPR), governed by Health Canada. 
> more @ newswire.ca
---
USA - Colorado Governor John Hickenlooper Upbeat on Marijuana Legalization.
In a sign that may bode well for legalization in Arizona next year, Colorado Governor John Hickenlooper sounds surprisingly upbeat about his state's bold marijuana law in an interview with New Times' sister publication in Denver, Westword.    

> more @ Phoenix New Times
---
HEMP - Press Release - CannaVest Sponsors First Graduate Student Concentrating on Hemp Research at University of Kentucky.

CannaVest strongly supports Kentucky's continued efforts to revive hemp agriculture in the United States. The first year graduate student in the University of Kentucky's College of Agriculture, Food, and Environment will receive a full grant to support her research focusing on hemp, the first of its kind for the college.
> more @ StyleCaster.com
---
Thursday September 10th, 2015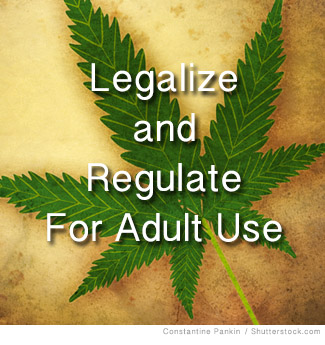 Canada - Election : Decriminalization versus legalization: marijuana advocates scrutinize competing plans for reform.  
The Liberal Party Legalization for Adult Use position is much better than the vague NDP decrim postion. The NDP position could result in very expensive tickets for possession, your name in a database that US customs officials could see, and continue the criminalization of growing as little as one plant or passing a joint.

---
Canada - Green Party announces support for Legalizing Marijuana for Adult Use. Says it will bring in revenue for the government.
Leader Elizabeth May proposed legalizing and taxing marijuana to help fund her promises. "Apparently this stuff grows well in Canada," she said to laughs from the crowd. "It's a very large illegal economy. We'd like to make it legal and tax it."
---
Canada - Ontario - Meet the lawyer whose office sits above a grow-op.
How Mark Zekulin landed a sweet gig as in-house lawyer at Tweed, a marijuana distributor. 
> more @ Law and Style
---
UK - England - Parliament will debate legalisation of cannabis on 12 October, 2015.

Parliament is to debate the legalisation of cannabis after a petition received 200,000 signatures.
> more @ Metro.co.uk
---
'Let's Talk Terpenes!' Hosted By The Oregon Cannabis Association. 
Terpenoids: flavor, fragrance, and so much more!  The profiles of terpenoids found across the different varieties of cannabis is unmatched by any other genus of plants on earth.  Come and learn more about how these diverse profiles contribute to the aesthetics and the effects of cannabis. 
> more @ The Weed Blog
---
Marijuana & Wellness: The Spa Connection.
Earlier this year I was very surprised to read that spa and wellness authority Spa Finder had listed "Cannabis: New spa and wellness connections" as their number two trend for 2015.     

> more @ Huffington Post
---
HEMP - Heal Your Skin With Hemp While Binging This Web Series.

After a long week sitting in an air-conditioned office, your skin (and sanity) could probably use a reboot. But what's a millennial to do if she doesn't have time for an hour-long facial and a (many hours long) Netflix binge? Glad you asked. With one moisturizing face treatment and one insanely addictive web series, you can get all of the R&R you need in under 20 minutes. Just add the secret ingredient: THC.
> more @ StyleCaster.com
---
Wednesday September 9th, 2015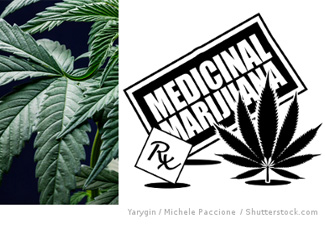 Canada - Saskatoon CityCouncil backs marijuana clinic rules, Medicinal pot dispensary now open. 
The Saskatchewan Compassion Club opened its doors to the public on Monday. For many, like Mandy Tarala, the new dispensary will offer a way to fill medical pot prescriptions quickly and easily.

---
Vietnam vet with cancer denied pain medication after testing positive for marijuana.
Gary Dixon is a 65-year-old disabled Vietnam veteran. While in Vietnam he was exposed to Agent Orange. "I hurt, and I hurt from something I got fighting for my country," says Dixon.A nationwide argument between the veterans' administration and groups which represent the rights of veterans emerged in Topeka Tuesday. That issue is whether veterans should be denied prescription medications because they use marijuana for physical or emotional pain even in states which allow medical marijuana use.
---
USA - Oregon marijuana industry targets tourist market.
The recent opening of Simpson's store in Oregon wine country signals the latest evolution in an industry going mainstream. The Portland market is saturated with marijuana dispensaries, prompting a handful of entrepreneurs to set their sights on a different crowd: tourists. 
> more @ Oregon Live
---
Canada - Aurora Appoints Mr. Neil Belot as Chief Brand Officer.

In joining Aurora, Mr. Belot resigned his position as the inaugural Executive Director of the Canadian Medical Cannabis Industry Association ("CMCIA") - the medical cannabis industry's trade association for Licensed Producers ("LPs") under Health Canada's Marihuana for Medical Purposes Regulations ("MMPR"). In addition to leading CMCIA's advocacy work and lobbying efforts, Mr. Belot also acted as the industry association's primary point of contact for the media, regulators, patient organizations, partners, and other key stakeholders.
> more @ Stockhouse.com
---
Tweed Marijuana eyes its next big milestone after making first acquisition: Positive cash flow. 
Chairman and chief executive Bruce Linton thinks positive cash flow is achievable in the very near future: in early 2016 or possibly sooner. Tweed, based in Smiths Falls, Ont., has about 6,000 customers following its friendly acquisition of Bedrocan Cannabis Corp., which closed last week. Once the company gets to 10,000 to 11,000 patients, it expects to generate positive cash. 
> more @ Financial Post
---
A Thank You To Cannabis Industry Workers From The Weed Blog
On top of the issues that come with any job, cannabis workers also have to deal with operating under a microscope. Cannabis industry workers are the face of the cannabis industry for most people, and how they act reflects on the entire industry. Most of the cannabis workers I have met over the years are some of the finest people you will ever meet, and I always make sure to thank them for being such good stewards of the cannabis industry.    

> more @ The Weed Blog
---
HEMP - The buzz about superfoods.

Hemp hearts: The buzz – In appearance, these are roughly similar to sesame seeds except for some green colouring that is bursting with detoxifying chlorophyll content. They taste nutty and pair well with both sweet and savoury foods. Hemp hearts are powerhouses when it comes to essential fatty acids. These healthy fats boost our immune systems, ward off cardiovascular disease and give our brain function a boost.
> more @ CommonGround.Ca
---
Tuesday September 8th, 2015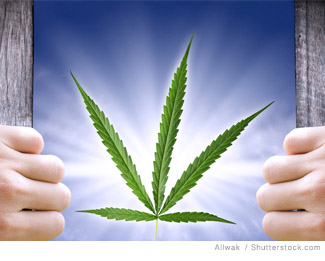 Canada - Laureen Harper, Stephen Harper's wife, in a recent video: She can be heard in the video saying people shouldn't be jailed for possessing marijuana, but qualifies that by saying she doesn't support pot being sold in stores. 
In late August, Laureen Harper stopped at one of the party's Brampton campaign offices and spoke to volunteers supporting Conservative candidate Ninder Thind.

Marijuana.Ca comment: Laureen Harper's position is opposite to the Conservative Government's position. The current Law allows for potential jailtime for simple possession or passing a joint.
---
Canada - Ontario - Dr. Kamerman Jam for Justice event.
Peterborough - Saturday September 26, 2015.
---
Cathy Jordan, ALS survivor says marijuana saved her, fights to legalize it.
When you pull up to the home of Bob and Cathy Jordan and see a FLCAN sign, you know exactly what they stand for. "We're flat out legalization but regulate," said Bob. Cathy has Lou Gehrig's disease or ALS. It's deadly and there's no known cure. But, she is a 30-year survivor of it. The married couple of 33 years attributes that to marijuana. "It's a horrible disease, I think it's the worst disease out there," Bob said. "She goes 10 days without cannabis, at the most 10 days, her twitching comes back, she starts drooling." 
> more @ wtsp.com
---
USA - Colorado raises $150 million from marijuana. Will more states legalize?

Colorado has collected so much marijuana tax revenue that a state law may return some of it to the public.
> more @ CS Monitor
---
Pot has gone mainstream in the U.S. 
The culture around marijuana is changing for recreational use. 
> more @ Times Union
---
MediPen: We tried out the UK's first legal marijuana vaporiser.
It's active ingredient is cannabidiol (CBD), an oil extracted from the cannabis plant that contains little to no THC (the stuff that gets you high, hence the legality) but does purport to deliver medical benefits such as the soothing of anxiety, depression, insomnia and mood disorders.*    

> more @ Independent.co.uk
---
HEMP - Could hemp milk be the next superfood?

"Nutritionally hemp milk is very high in omega-3 and omega-6 fatty acids and is a high-protein milk that contains the full spectrum of amino acids," says Paul Benhaim, who founded the NSW-based Hemp Foods Australia in 2000. "Hemp milk is non-dairy so suitable for vegans and people with allergies."
> more @ Goodfood.com.au
---
Happy Long Weekend! 
No news today.
News updates will resume on Tuesday Sept 8.
Friday September 4th, 2015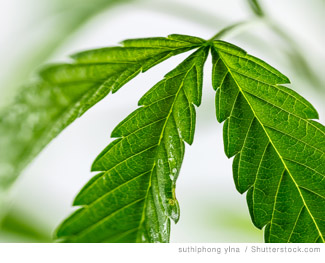 Canada - Justin Trudeau doesn't want pot sold at corner stores. Liberal leader ready to act on legalizing marijuana, but wants sales to be tightly controlled.
More than 1600 comments related to this story on CBC.CA. This is an election issue.

Trudeau said legalization would make it tougher for minors to buy pot and would also keep the profits away from organized crime.
---
Canada - Tweed Marijuana announces acquisition of MedCannAccess in an all-equity deal. 
Tweed Marijuana Inc. (TSXV:TWD) has agreed to buy MedCannAccess in an all-stock deal that will allow the medical marijuana producer to connect with its clients face-to-face via three community access centres in Ontario.Tweed will also acquire from MedCannAccess a 33 per cent stake in CannScience Innovations Inc., a health science research company based out of the MaRS Centre in Toronto that is working with marijuana extracts to provide precise, standardized doses of medicinal cannabis.
---
Canada - Q&A with Dr. Dave Hepburn, B.C. doctor going on medical marijuana speaking tour.
Victoria GP aims to challenge some of the stigma around medical marijuana. Medical marijuana can be an effective medication when it is properly prescribed. That's the message a B.C. doctor will be giving his fellow physicians on a cross-country speaking tour this month. 
> more @ cbc.ca
---
Epileptic girl challenges Mexico medical marijuana ban.

Just eight years old, Graciela could become Mexico's first authorized consumer of medical marijuana to alleviate the hundreds of epileptic seizures that strike her small frame every day.
> more @ Digital Journal
---
Legal Marijuana Could Be The First Billion-Dollar Industry Led By Women.
More women are cultivating cannabis careers than ever before. As a matter of fact the emerging commercial cannabis industry isn't just hurriedly accumulating women as it blossoms—it could actually be led by women. Newsweek recently ran a cover story about the trend. Women are moving into the pot business so quickly that they could make it the first billion-dollar industry that isn't dominated by men, the mag predicts.  
> more @ The Weed Blog
---
Tuatara Capital Raises $26M to Invest in Marijuana Companies.
New York-based equity firm Tuatara Capital, which launched last year and is looking to make investments in cannabis-related companies, recently completed a fundraising round of nearly $26 million, according to public documents filed with the Securities and Exchange Commission. Al Foreman, one of the partners at Tuatara, told The New York Times last year that the reason the fund was founded in the first place was to help develop the cannabis sector, which he called "a new frontier."   

> more @ MJBIZ Daily
---
HEMP - 5 must-have healthy foods for a college student's grocery list.

Whether you're on your own for the first time or an old pro at dorm life, it can be challenging to eat well on a budget and in a hurry when you are going to university. Good Quality Protein Powder. Awesome for quick on the go breakfasts or a protein boost. Use in smoothies to make them more filling or add a scoop to oatmeal. Tip: Look for a protein powder with few ingredients without added sugars. I love Manitoba Harvest's hemp protein line or Omega's pumpkin seed for their minimal processing and cheaper price tag.
> more @ Van City Buzz
---
Thursday September 3rd, 2015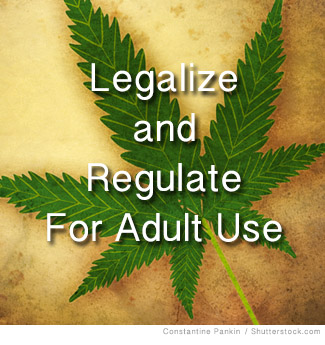 Canada - Liberals commit to Marijuana Legalization for Adult Use, and won't allow it in corner stores.
NDP only commits to vague marijuana reform, by saying they will decriminalize, but provide no details. With the NDP there is a possible risk of ticketing, large fines and possible continuation of criminal records for growing as little as 1 plant or owning a bong or vaporizer.

"When we think about decriminalization, I actually find it to be really problematic," Werb said. "What decriminalization does not entail is effectively changing the structure by which cannabis is produced or sold."
- Dan Werb - Director of the International Centre for Science in Drug Policy
---
Cannabis has been successfully used to assist in opiate addiction withdrawal and cessation for many years. - John Conroy 
I have met hundreds of medically approved patients who have told me they are off all the many opioids they were previously prescribed and now only use cannabis. They have regained their lives, and their families have regained them. However, the College of Physicians and Surgeons decrees that cannabis use is not generally appropriate for patients who have an active substance abuse disorder and dissuades all doctors from having anything to do with medical marijuana absent exceptional and then well-documented circumstances. Doctors can charge fees for prescribing opiates that "are killing more people than cars," but not for marijuana that cannot kill and might make that patient's death less likely.

---
USA - Washington State - Grandma Built A Legal Pot Shop -- Now She Wants To Sell It.
82-year-old Florence Childs has chosen to work with another kind of plant. In 2014 she won the license for, and created the Top Shelf recreational marijuana store near Spokane Washington. 
> more @ Forbes
---
Guess Where You Can Medically Expense Your Medicinal Marijuana Purchases?

Canada!
O Canada. Patients who purchase medical cannabis from licensed producers under the Marihuana for Medical Purposes Regulations (MMPR) are eligible to expense their purchases under the Income Tax Act.
The Canada Revenue Agency weighed in, saying:
"...The Canada Revenue Agency will not disallow eligible medical expenses claimed for the purchase of medical marihuana allowable under these new regulations." 
> more @ Leafly
---
USA - Oregon - Cannabis Classic Golf Tournament.
The Oregon Cannabis Classic raises money for the Oregon Chapter of the Multiple Sclerosis Society and gives those in the cannabis community and industry to network and have fun.  
> more @ Marijuana Politics.com
---
 The Green Rush: Finding Tech Business Opportunities Within The Marijuana Sector.
---
HEMP - Press Release - For Pets :Peak Pharmaceuticals Launches Six New Canna-Pet(R) Advanced Formula Products.

The company has launched several new products on its website which include both capsules and biscuit treats made with a new Advanced Formula of hemp cannabinoids, including CBD.
> more
---
Wednesday September 2nd, 2015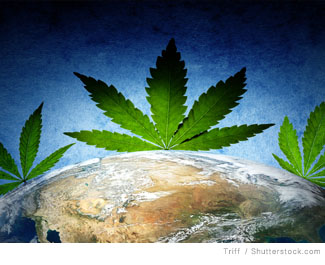 Marijuana may help in organ transplants.

In situations where transplanted organs may not be a perfect match, marijuana may be used to delay rejection of an incompatible organ, new research has found. The findings suggest that THC, the active ingredient in marijuana, might prove to be a useful anti-rejection therapy. "We are excited to demonstrate for the first time that cannabinoid receptors play an important role in the prolongation of rejection of a foreign graft by suppressing immune response in the recipient," said one of the researchers Mitzi Nagarkatti from University of South Carolina School of Medicine in the US. "This opens up a new area of research that would lead to better approaches to prevent transplant rejection as well as to treat other inflammatory diseases," Nagarkatti noted.
---
USA - Man who got life for marijuana charge goes free in Missouri. Jeff Mizanskey.
"I spent a third of my life in prison," said Mizanskey, now 62, who was greeted by his infant great-granddaughter. "It's a shame." He criticized sentencing for some drug-related crimes as unfair and described his time behind bars as "hell." After a breakfast of steak and eggs with family, Mizanskey said, he planned to spend his post-prison life seeking a job and advocating for the legalization of marijuana.
Video of him speaking is at the link below.

---
Canada - Tweed Marijuana's growing pains will soon subside, says M Partners.
"We have established the clear market leader and are driving the evolution of the cannabis sector in Canada," said Tweed CEO Bruce Linton. "The acquisition of Bedrocan is the first step, and we intend to continue to take the initiative, growing our portfolio of brands, expanding clinical research on cannabis, adding new products and services, and introducing additional innovations for patients and consumers." 
> more @ CanTechLetter.com
---
Canada - Canada - Hydropothecary company gets OK to produce medical marijuana oil.

It can't sell the oil yet. For now, the company can only do research and produce oil, but it hopes to get permission to sell it through a series of approvals that Health Canada requires. 
> more @ Ottawa Citizen
---
USA - California - Telehealth aims to boost medical marijuana.
Thousands of new patients, including many in the Central Valley, are reportedly accessing medical marijuana through California's Telehealth Advancement Act. The emerging trend capitalizes on a new law that allows patients, without ever leaving the house, to "see" a doctor, obtain a prescription and have cannabis delivered right to their front door.  
> more @ The Business Journal
---
 USA - Denver cracking down on pesticide use in marijuana products.
Denver officials put some marijuana products at two businesses on hold, and say there could be more quarantines coming at other retailers.  

> more @ The Cannabist
---
HEMP - Can Hemp Join Corn And Wheat As Everyday Crops? CSU Researchers Are On It.

Hemp-based foods have taken off, same with body care products that use the plant's oil. Some of its lesser known compounds could be used as medicine. But there's little scientific research published about hemp because of decades of prohibition, which is why CSU got involved, McKay says.
> more @ Kunc.Org
---
Tuesday September 1st, 2015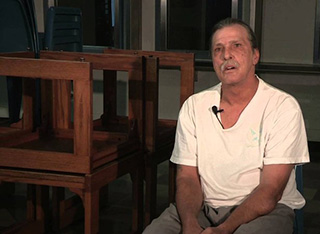 USA - Jeff Mizanskey, Missouri Man Sentenced to Die in Prison With a Life Sentence for Marijuana 'Offences',

Walks Free Today!



The tragic plight of Jeff Mizanskey, a Missouri man sentenced to die in prison with a life sentence, amazingly gets out of prison tomorrow thanks to the tireless efforts of his caring family and a group of advocates that started a massive movement for one man's freedom. The fact that a nonviolent man could be sentenced to life without the possibility of parole, galvanized Drug War reform activists across the globe.
Marijuana.Ca Canadian Election Comment:

Mr. Mulcair, Mr. Trudeau and Mr. Harper,

The American War on Marijuana has done enormous harm. The Canadian War on Marijuana continues to do very significant harm here. Tens of thousands of Canadians are charged every year for possession, and some will get criminal records. Others who grow or sell marijuana get put in jail in Canada. Taxes are not collected on billions of dollars in sales. We are long overdue in Canada to implement an effective regulated system for adult use. The beer and wine model should be considered.

Policy positions of the 3 main Federal Parties in Canada :

1. Justin Trudeau and the Liberals support Legalization for Adult Use.

2. Stephen Harper and the Conservatives want to continue the failed and harmful Prohibition. 

3. Tom Mulcair and the NDP support "decriminalization", but provide no detailed information about what that means.
Until the NDP clarifies their postion, Marijuana.Ca will presume the NDP's definition of 'decriminalization'

could

mean:

 tickets and expensive fines for possession of small amounts, possible forced drug rehabilitation, the continuation of criminal records and possible jail time for growing as little as one plant, potential expensive fines or criminal records for possessing a bong or vaporizer, potential criminal record or jail time for passing a joint (considered trafficking under the CDSA) and potential jail time for selling bongs and vaporizers. We strongly urge that the NDP clarify their position immediately. It's now September, Tom Mulcair might become Prime Minister next month. He says the NDP will "decriminalize" immediately if the NDP win the upcoming election.
Canadians want and need details right now.   
---
Canada - Tweed Marijuana has first profitable quarter on higher sales and margins.
Tweed Marijuana Inc. (TSXV:TWD) is reporting its first profitable quarter since receiving a federal licence to produce and sell medical marijuana. The Smiths Falls-based company earned a net profit of $1 million or two cents per share in the three months ended June 30. A year earlier, it had a net loss of $1.16 million or three cents per share.

---
Canada - Ontario - Barrie medical marijuana businesa featured on William Shatner tv show.
Simcoe Holistic Health has announced it will be featured on a TV series about medical marijuana.  Clinic director Justin Whitehall will appear on the Planet TV medical review show, hosted by William Shatner. He'll talk about a young medicinal marijuana patient who has successfully used the product to reduce his daily seizures. 
> more @ Simcoe.com
---
Canada - Ontario - Medical marijuana clinic to open in Kitchener.

A specialized medical marijuana clinic is coming to Kitchener and is set to open at  Glasgow Street in September. The new clinic will be operated by Canadian Cannabis Clinic, a medical office with doctors that specialize in assessing patients who may benefit from medical marijuana use. 
> more @ cbc.ca
---
USA - Medicinal - Which States are Expanding Their Qualifying Conditions?
The Leafly Legalization Roundup.  
> more @ Leafly
---
 Israel - Marijuana Study: Full-Spectrum Marijuana Extracts More Medically Effective than CBD Alone.
The conclusion of the study was that the whole plant extract, which contained a large percentage of CBD but also contained traces of the other cannabinoids, proved far more effective than CBD-only solutions in alleviating inflammation and pain sensation.  

> more @ smokeeports.com
---
HEMP - Canada - Ontario - Farm and food tours a part of Peterborough's first Local Food Month.

Lisa Dixon, owner of Black Honey in Peterborough, is one of many business owners in Peterborough making an effort to use local ingredients in the products she offers her customers, which includes her 'Localicious' squares made from locally-sourced red fife wheat, hemp hearts and honey.
> more @ MyKawartha.com
---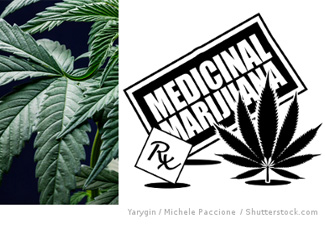 Canada - Alberta drops legal attempt to stop 4-year-old's use of marijuana treatment for her epilepsy.
Province had sought court order to force child to go back on prescription drugs.
The Crown has dropped its attempt to bar an Edmonton-area mother from treating her child's epilepsy with marijuana. The government was attempting to stop the treatment, which the mother said helped quell her daughter's debilitating epileptic seizures.

> more @ cbc.ca
---
Mom: Marijuana oil drastically improving daughter's life.
Cannabis oil is working for the 2-year-old Winder girl 11Alive has been following through her journey, and it was never more evident than during a recent therapy session. "It was like watching your child come to life and that's how it feels, watching her do things we haven't seen in years," Cleveland said.

---
George Zimmer of Men's Wearhouse To Keynote At The Cannabis World Congress And Business Expo In Los Angeles.
You may recognize the name George Zimmer from his commercials for his company, Men's Wearhouse. He ends every commercial with, 'You will love the way you look, I guarantee it.' As a renowned business leader, and one of the early pioneers of Conscious Capitalism's stakeholder model, Mr. Zimmer started what would become the largest men's tailored clothing company in America.
> more @ The Weed Blog
---
USA - Conference looks at business opportunities if marijuana legalized.

As Ohioans prepare for a Nov. 3 vote on legalizing marijuana, budding entrepreneurs are looking at whether they could earn a living from it. 
> more @ Dispatch.com
---
Canada - BC - Vancouver starts reviewing 176 applications for medicinal marijuana shops.
Applicants will find out within two months if they need to close, or can proceed to next step. The city introduced zoning and business licence regulations in June and gave applicants until Aug. 21 to apply for the new licences. Sixty-nine of the applicants could be licensed as compassion clubs, while the rest applied as retail businesses.  
> more @ cbc.ca
---
 9 Things You Probably Didn't Know About Raising Money in the Marijuana Industry.
As of early August, CanopyBoulder Spring Class companies have raised nearly $3 million in seed financing, and more is on the way. But don't think that raising money or investing money is easy—it is not. The cannabis industry is amid a prolonged inflection point of investor interest, but that doesn't mean you will be given a free pass. It is important to understand you are competing for capital in a strong economy and investment opportunities abound. Do your work, be prepared and manage your expectations when raising capital in the cannabis industry. To help, we have formulated a list of nine things that entrepreneurs and investors should understand about raising capital in the cannabis industry. 

> more @ Time.com
---
HEMP - USA - 1 of Oregon's first hemp farmers says startup slow due to lack of seed.

One of Oregon's first hemp farmers says a lack of seed is making it tough to get going. Josephine County Commissioner Cheryl Walker says that fertile seed is expensive and hard to come by, because the federal government prohibits imports. Harvesting machinery is expensive, and there is no plant in Oregon to process the plants into fiber, seed and oil.
> more @ Winnipeg Free Press
---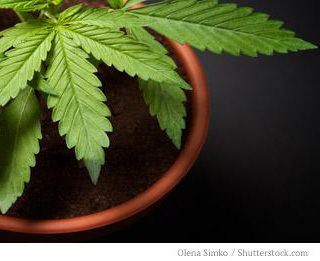 Canada - Medical Marijuana purchased from Licensed Producers under MMPR is an eligible medical expense under the Income Tax Act - confirmed by Canada Revenue Agency. Via CMCIA.
---
Canada - Alberta mother fights to keep child on marijuana treatment that quells seizures. Province seeks court order to force child back on to prescription drugs.
An Edmonton-area mother is challenging an attempt by the Alberta government to legally bar her four-year-old daughter from receiving a marijuana treatment the mother says has successfully quelled her daughter's debilitating epileptic seizures. "I feel violated and bullied to take away the one thing that gives her a life," the mother told CBC News.

---
USA - From Alabama to California: Family moves to obtain medical marijuana for daughter with epilepsy.
Aubrie Hill, 20, grew up in Huntsville but moved to California earlier this month to have legal access to medical marijuana to help treat her epilepsy.
> more @ Al.com
---
Canada - Ontario - Clearview couple putting a new twist on agriculture with Agripharm medical marijuana facility.

Peter and Naomi Miller are blazing a new trail in agriculture.  The entrepreneurs founded and operate Agripharm, a facility to grow medical marijuana. It was purchased by Mettrum Health Corp. in June 2014 and received a licence from Health Canada in December. Now the couple wants to build an electricity-generating bio-gas plant using farm animal manure as a separate business on the 100-acre property. The Miller family has been in the agricultural business in the Cashtown Corners area since the 1850s. 
> more @ the enterprise bulletin
---
Scientists fear legalization will lead to GMO marijuana.
A team of researchers at Phylos Bioscience launched the Cannabis Evolution Project last year in an effort to map the genetic structure of marijuana, effectively protecting the biodiversity of cannabis from corporate interests, such as Monsanto, which might be tempted to capitalize on legal weed by securing exclusive patents on select strains. For years it has been rumored that Monsanto, a multinational agrochemical corporation, was developing genetically modified cannabis in advance of federal legalization.  
> more @ Business Insider
---
 Marijuana Does Not Affect Brain Volume, Study Finds.
The researchers hypothesized that in the sibling pairs where one had used marijuana and one had not, they would see differences in brain volume. But instead, they found that the exposed and unexposed siblings had the same amygdala volume. "We found no evidence for the causal influence of cannabis exposure on amygdala volume," the authors concluded. 

> more @ Time.com
---
HEMP - USA - Oregon - After Conflict With Outdoor Marijuana Growers, Hemp Licenses Suspended by the Oregon Department of Agriculture.

The pause is essentially a win for Southern Oregon medical marijuana growers, who asked the Legislature last session to instill buffer zones and other regulations to ensure hemp and marijuana plants don't cross-pollinate with potentially ruinous effects for both plants.
> more @ Marijuana Politics
---
Thursday August 27th, 2015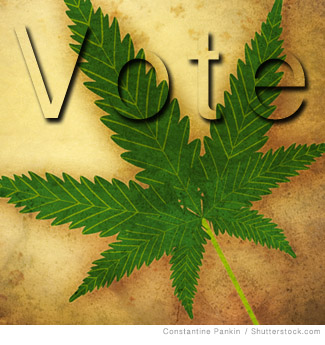 USA - Republican and Democrat voters to US feds: Butt out of marijuana reform happening in US States.
By significant margins, Republican voters in the early primary states of Iowa and New Hampshire say that states should be able to carry out their own marijuana laws without federal interference. Sixty-four percent of GOP voters in Iowa say that states should be able to carry out their own laws vs. only 21 percent who say that the federal government should arrest and prosecute people who are following state marijuana laws.
> more @ Washington Post
Marijuana.Ca comment : The harms and dangers of The Prohibition are becoming much more controversial than the concept and implementation of Legalization for Adult Use. The Marijuana Prohibition continues to collapse in the United States and Canada. Still lots more work to do. Remain vigilant.


---
These Influential Marijuana Users Defy The Stoner Stereotype.
"Times have changed, and so have public attitudes toward marijuana." - Mason Tvert - MPP

---
Canada - Ontario - Undercover Cop buys $260 worth of marijuana, one person goes to jail, another forced into house arrest.
On June 19, 2014, the officer purchased 1/4 ounce of marijuana for $60, federal prosecutor Roland Aube said. A couple of months later on Aug. 27, the officer returned to the residence, where he bought 1/2 ounce of marijuana for $120 and 1/4 ounce of cannabis resin for $80. That same day, the drug unit executed a search warrant at the couple's home and charged the pair with numerous offences. 
> more @ Soo Today
---
Canada - Barbara Yaffe: Vancouver needs a tax regime for marijuana sales.

Political squabbling has obscured pot's potential fiscal contribution. Dana Larsen believes taxation oversight will eventually come, now that municipal bylaws to regulate the dispensaries have been put in place.
> more @ Vancouver Sun
---
USA - Pioneer Pot States Have Collected More Than $200 Million In Marijuana Taxes.
"It turns out government can be pretty good at this." And the total haul for both states is several million higher if all additional revenue from marijuana -- such as sales taxes, jurisdictional taxes, fees and licensing costs -- is included. Colorado also funded about $8 million in marijuana research using revenue generated from various marijuana fees, putting it towards eight different studies investigating the medical promise of cannabis.  
> more @ Huffington Post
---
Some Important Medicinal Marijuana Strains Doesn't Get You High.

The compound CBD was first identified in the '40s. And in the '70s and '80s, scientists first started to notice it could calm seizures in rodents. From there, it faded from the scene until around 2006, when researchers discovered CB2 receptors in the brain, causing many to question whether or not CBD was really as non-psychoactive as first thought. The past few decades' push for medical (and recreational) marijuana legislation also helped renew scientific interest in both THC and its left-behind little sibling. 

> more @ Refinery 29
---
HEMP - Canada - Eco-friendly couture collection.

Most of the designers show everyday-wear made from eco friendly materials like hemp.
> more @ Castlegar News
---
Wednesday August 26th, 2015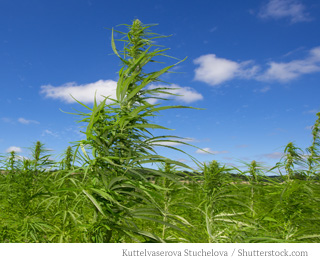 Canada - Are Tom Mulcair and the NDP hiding in the weeds on pot?
The NDP says they'll  decriminalize ("immediately") for small amounts, but won't commit to legalizing marijuana if elected. When asked about doobies during his VanCity whistle stop, Mulcair didn't bring up the NDP report, but Toronto candidates assure me it's party policy. Mulcair would only promise to immediately decriminalize pot for "personal use," which could still mean issuing tickets to tokers.
> more @ Now Magazine - Matt Mernagh
Marijuana.Ca comment : Mr. Mulcair and the NDP need to immediately clarify what they mean by decriminalization.

The minimum standard for decriminalization would be the right for Adults to possess/consume a certain amount, share with other adults, and have the right to grow a number of plants (say, 10 plants) in our homes or on our property. Anything less than that is NOT decriminalization. The sooner the NDP and Tom Mulcair clarify their position, the better it is for all Canadians. A majority of Canadians support Legalization for Adult Use. 
---
Canada - Medical marijuana may make some squeamish, but it's going mainstream. - Todd Humber
It's time for Health Canada to give marijuana a drug identification number, it's time for insurance companies to cover it and it's time for employers to get behind it.

---
Canada - Five tips for growing and selling marijuana like a pro – from a university instructor in Canada.
Tegan Adams, the developer, behind a Canadian university's online course for prospective marijuana professionals offers key advice for success in the newly legal business. Vancouver based Kwantlen Polytechnic University's new 14-week online course will sculpt aspiring dealers into professionals in a robust – and newly legal – field. 
> more @ The Guardian
---
Press Release - Ross' Gold Rolls Out Redesigned Online Store to Meet Accelerated Demand.

Ross' Gold™ today announced that it has rolled out a redesigned www.rossgoldglass.com as the Ross' Gold Glass™ line gains traction through increased usage.
> more
---
Canada - More concerns raised over Saskatoon medicinal marijuana dispensary.
Advocate says marijuana sold at dispensaries lacks testing, oversight.Fred Glawischnig said patients who rely on compassion clubs or dispensaries need to take a closer look at what they're ingesting. Quality control questioned. "They have no quality control or quality assurance regulations," said Glawischnig. "There's no oversight, there's no testing and there's no recall procedure." 
> more @ cbc.ca
---
Australia - Queensland government to commit about $3 million towards medical marijuana trial.

Health Minister Cameron Dick detailed Queensland's likely financial commitment when quizzed on the trials during today's estimates hearing. "Queensland will be an active participant," Mr Cameron Dick said. 

> more @ CourierMail.com
---
HEMP - All You Need to Know About Hemp Seeds.

Many people are constantly on the lookout for meat-free ways to up their protein intake. If you're one of them, hemp seeds could be the answer you've been searching for.
> more @ tv3.ie
---
T
uesday August 25th, 2015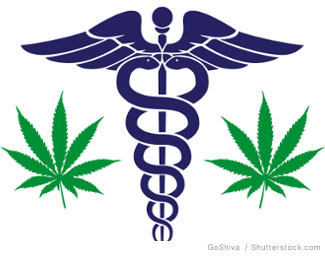 Canada - Trudeau promises lifelong pensions for injured veterans.
Speaking in Belleville, Ont., on Monday, Trudeau said that if elected, the Liberals will re-establish lifelong pensions, as well as increase the value of the disability award. The disability award is a tax-free sum of money that is given to injured members of the Canadian Forces or veterans. The Liberals will also re-open nine regional Veterans Affairs offices that were closed under the Harper government, he said.
Chris Dupee is the president of the Ontario chapter of Marijuana for Trauma, an organization that offers medical cannabis consulting services to veterans. While he welcomed Trudeau's announcement, he told CTV's Power Play it's unfortunate that it took an election campaign to bring the policy to the forefront.
> more @ CTV News
---
Seven Parts of the Human Body and How They Benefit from Marijuana.
Research institutions around the world are beginning to discover how the human body can benefit from cannabis. As a result medical marijuana and hemp foods are becoming popular preventative supplements and are used in treatment of various illnesses.

---
Canada - Bedrocan, medical marijuana grower obtains final Health Canada approvals, now fully-licensed.
Company can produce well in excess of 3,000 kilograms yearly with approval.
> more @ CanadianManufacturing.com
---
Medical pot offers hope for autistic children.

Estimates show that autism rates have risen in every report since tracking began in 2002, from 1 in 150 in 2002 to 1 in 68 in 2010. There is not a cure, however, new studies show, autism can be treated. Some 800 pages of research along with 75 peer review articles on cannabis as a viable option for the treatment of autism were recently gathered by Dr. Christian Bogner, a prominent pediatrician currently in practice with one of Metro Detroit's largest health systems, and presented to LARA, the Michigan Department of Licensing and Regulatory Affairs.
> more @ DetroitNews.com
---
Growth In Women-Related Marijuana Business Groups.
The number of women entrepreneurs in the marijuana industry is on the rise. So too are the number of groups being created to provide these business leaders with resources and networking opportunities.
> more @ AssociationsNow.com
---
Canada - When will we see some Vancouver medicinal marijuana shops close due to new regulations?

It could be awhile before we see some medical marijuana dispensaries close down in Vancouver because of new regulations now in place. In the next step, the city will evaluate each shop on a case-by-case basis; that process could take up to two months. 

> more @ News1130.com
---
HEMP - 8 of the healthiest oils to incorporate into our diet.

Hemp oil is one of them.
> more @ Hello Magazine
---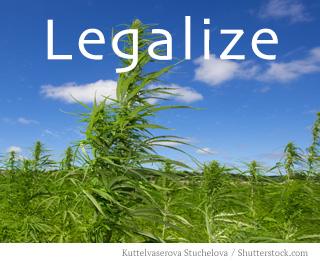 Canadians don't share Harper's stance on Marijuana.
The Conservatives remain staunch in their stance against marijuana, the NDP are talking about decriminalizing it, while the Liberals are all for legalizing pot and taxing it. According to a new poll by Ipsos, 65 per cent of Canadians would support a move to decriminalize small amounts of marijuana. Associate economics professor Jason Childs said the system we have is not working.
> more @ GlobalNews.Ca
Marijuana.Ca comment: Legalize and Regulate Marijuana for Adult Use. Use a model similar to what we have for beer and wine.

---
Canada - Rabble. Mulcair pledges NDP will decriminalize pot 'the minute we form government'.
A number of NDP supporters discuss this on Rabble.ca. Most prefer Legalization over Decriminalization. Decriminalization does not deal with the fact that the supply continues to come from the black market.

---
Canada - B.C. Parents Want Critically Ill Baby To Be Treated With Marijuana Oil.
Arnold and her husband Justin Pierce are both 21 and suffer from epilepsy, for which they take cannabis oil. They are seeking a court order to gain more control over medical decisions in the care of their baby. The couple wants doctors to resume treating her with cannabis oil — even though a lawyer for B.C. Women's Hospital said it might have worsened her symptoms. Mary Jane Pierce was born premature at 25 weeks and has been in hospital ever since with serious health problems including brain bleeding, cerebral palsy and severe seizures.
> more @ HuffingtonPost.Ca
---
USA - First Medical Marijuana Dispensary In Las Vegas To Open today.

A lot of marijuana industry members have had their eyes on Las Vegas for a long time. Medical marijuana dispensaries are set to open all over Nevada in the near future, and all of them will be able to sell to tourists from other states that are valid medical marijuana patients in their home states. Considering how many tourists visit Las Vegas, it could become the medical marijuana sales capital of the world fairly quickly.
> more @ The Weed Blog
---
Medical marijuana boosts natural pest control business.
Chemical sprays barred by government regulations, shunned by some producers.
> more @ CTV News
---
USA - The many startup businesses in the pot industry.

The pot industry is not just for growers anymore. Tech entrepreneurs with high ambitions are finding money in applying startup solutions to the budding industry. 

> more @ Business Insider
---
HEMP - Henry Ford Designed a Car made of Hemp: More Fuel Efficient, More Durable: It Disappeared.

Henry Ford was an innovator ahead of his time. By 1941, Ford had been working on ways to invent more fuel efficient and durable vehicles that could operate with alternative fuel sources. He came up with a hemp-bodied prototype automobile, which he foresaw running on alcohol generated from agricultural products such as Hemp.
> more @ Washington Times
---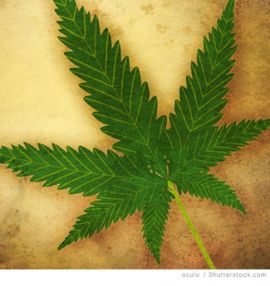 53 per cent of Canadians agree marijuana should be legal. : New Forum Research Poll.
The poll question: "Do you agree or disagree marijuana should be legal in Canada?
> more @ Hill Times
Marijuana.Ca comment: The clarity of the wording of this kind of question is important.
For example, if the same people had been asked:
Should Marijuana be regulated for Adult use, similar to how we regulate beer and wine?
We speculate that the Yes results would be higher than 53 percent. 

---
Canada - Tweed gets their to license to produce Medicinal Marijuana oil.
"We are pleased to announce to our customers that we have received authorization from Health Canada to begin the production of cannabis extracts. Tweed will use preeminent pharmaceutical grade extraction methods to produce purified cannabis derivatives."

---
Canada - Conservative - "I don't think you want to stigmatize or criminalize people for youthful indiscretions," said current Conservative MP and Government Whip John Duncan.
He said he hasn't given the topic a lot of thought, but "The fact is for users, marijuana has largely been decriminalized," and that his "government's position on marijuana is actually striking a very good balance."
> more @ PQB News
Marijuana.Ca comment : Conservative MP John Duncan's position is quite opposite to Stephen Harper's position. Mr. Harper's position is Not striking a very good balance at all.
---
Canada - Thomas Mulcair says an NDP government would move to decriminalize marijuana "immediately".

"The NDP's position is decriminalization the minute we form government," he told reporters at an August 20 campaign stop in Vancouver. "It is something that we can do right away." "The NDP has had the same position for about 40 years," he said. "Decriminalizing marijuana is the position of the NDP, it is my position, and it is something that we can do immediately.
> more @ Georgia Straight
Marijuana.Ca comment : Mr. Mulclair and the NDP should immediately clarify what they mean by decriminalization, as some people think that still ticketing people is a form of decriminalization. The minimum standard for decriminalization would be the right for Adults to possess/consume, share with other adults, and have the right to grow a number of plants in our homes or on our property. The sooner the NDP clarifies their position, the better it is for all Canadians.
---
Canada - Winnipeg - Court battle over medical marijuana dispensary gets underway.
Glenn Price made his first court appearance Thursday, fighting charges of drug trafficking and possession and a small crowd was on hand to show its support. Colleen Carlson bought marijuana from Price's store. She lives with arthritis and got a prescription to use medical marijuana. "I went on this for one month—I was able to reduce my Tylenol intake by one-third. Now I'm out. He's closed down. I am now sentenced to live in pain," said Carlson.
> more @ CTV News
---
USA - Colorado Ditches Anti-Marijuana Hysteria with New Youth Prevention Campaign.
---
HEMP - National conference in Kentucky to explore future of hemp.

A nonprofit association that advocates for hemp growers is hosting an annual conference with a keynote address by Kentucky Agriculture Commissioner James Comer. The Hemp Industries Association organized the three-day conference, which begins on Sept. 27. Its members are hemp businesses and farmers. It's the first time the conference will be held in Kentucky.
> more @ Washington Times
---
Thursday August 20th, 2015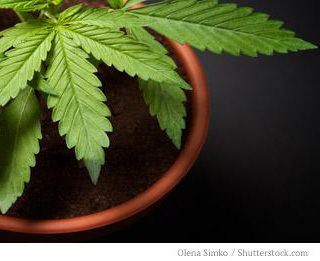 Canada - 65% of Canadians support decriminalizing marijuana: poll. (Possession of small amounts would be Legal.)
Ipsos found 65 per cent of Canadians (29 per cent strongly/36 per cent somewhat) support the decriminalization of marijuana so that possession of small amounts would no longer carry a penalty or fine.  Conversely, 35 per cent of people oppose (18 per cent strongly/17 per cent somewhat) decriminalization.
> more @ GlobalNews.Ca
Marijuana.Ca comment: 65% support is very significant, and way beyond the tipping point. The Marijuana Prohibition in Canada is a terrible and dysfunctional policy that causes significant harm to Canadians, and wastes an enormous amount of tax dollars. Regulating it for Adult Use is the best way to move forward on this issue.
Trudeau gets it. Harper and Mulcair don't. Your vote matters. The election will be October 19th, 2015.
---
How Marijuana May Fight Cancer Cells : US Government National Cancer Institute. Cancer.Gov
Preclinical studies of cannabinoids have investigated the following activities:
Antitumor activity:
Studies in mice and rats have shown that cannabinoids may inhibit tumor growth by causing cell death, blocking cell growth, and blocking the development of blood vessels needed by tumors to grow. Laboratory and animal studies have shown that cannabinoids may be able to kill cancer cells while protecting normal cells.
A study in mice showed that cannabinoids may protect against inflammation of the colon and may have potential in reducing the risk of colon cancer, and possibly in its treatment.
A laboratory study of delta-9-THC in hepatocellular carcinoma (liver cancer) cells showed that it damaged or killed the cancer cells. The same study of delta-9-THC in mouse models of liver cancer showed that it had antitumor effects. Delta-9-THC has been shown to cause these effects by acting on molecules that may also be found in non-small cell lung cancer cells and breast cancer cells.
A laboratory study of cannabidiol (CBD) in estrogen receptor positive and estrogen receptor negative breast cancer cells showed that it caused cancer cell death while having little effect on normal breast cells. Studies in mouse models of metastatic breast cancer showed that cannabinoids may lessen the growth, number, and spread of tumors.
---
Canada - Justin Trudeau: Liberal government would look at overturning convictions for marijuana crimes.
At an August 19 campaign stop in Vancouver, prime ministerial hopeful Justin Trudeau reiterated a campaign promise to legalize cannabis for recreational purposes. He then went one step further, adding that after a Liberal government is elected and has reversed laws that criminalize marijuana, it will begin discussing what should happen with people who have been charged for transgressions that the country no longer considers criminal. "That's something that we'll be looking into as we move forward," he said, answering a question from the Georgia Straight. "There has been many situations over history when laws come in that overturn previous convictions and there will be a process for that that we will set up in a responsible way."
> more @ The Georgia Straight
---
Canada - "It's like somebody driving a screwdriver into your back between the vertebra, and then just twisting it," Keith Mullin - Canadian Veteran.

Canadian Veteran, Keith Mullin, endures major delay for marijuana prescription. Veteran Affairs rejected his doctor's prescription renewal for three months.
Keith Mullin was injured in 1984 while serving aboard HMCS Saguenay. He fell four metres onto a wooden crate, bending his spine backwards and damaging vertebrae. Since the incident, Mullin has had chronic neck, back and leg pain. Each opiate and pain medication he was prescribed had side effects. In 2005, doctors prescribed him medical marijuana and Mullin has been taking it ever since. Mullin said on five separate occasions, his doctor faxed a description of his injuries to Veterans Affairs Canada. Each time, Mullin said the government rejected the form, didn't acknowledge its receipt or requested another response. "They spent three months running me around in a circle," he said. Mullin and his ex-wife Terra McMullin-Mullin contacted CBC after she became concerned about his well-being.  
> more @ cbc.ca
---
Women in Weed: How Legal Marijuana Could Be the First Billion-Dollar Industry Not Dominated by Men.
It seems fitting that a plant called Mary Jane could smash the patriarchy. After all, only female marijuana flowers produce cannabinoids like the potent THC chemical that gets users buzzed. Pot farmers strive to keep all their crops female through flowering female clones of one plant, called the Mother. And women are moving into the pot business so quickly that they could make it the first billion-dollar industry that isn't dominated by men.
---
USA - Ted Cruz, Republican Presidential Candidate, Changes Position, and now supports State's rights to choose Marijuana Legalization.

"I actually think this is a great embodiment of what Supreme Court Justice Louis Brandeis called 'the laboratories of democracy,'" the Texas senator said. "If the citizens of Colorado decide they want to go down that road, that's their prerogative. I personally don't agree with it, but that's their right." 

> more @ Marijuana Politics
---
HEMP - Country of Cyprus poise to Legalize Hemp.

Bill to legalise industrial hemp expected to have cabinet approval.
> more @ Cyprus-Mail.com
---
Wednesday August 19th, 2015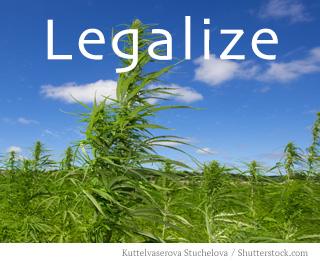 Canada - Vancouver - Dana Larsen says Vancouver's : "new bylaws are going to mean all dispensaries can sell to all adults, so it's going to be an Amsterdam-style model here soon."  
"There's a mix of dispensaries in Vancouver, the early ones are all medical-only, some newer ones are selling to all adults. But the city's new bylaws are going to mean all dispensaries can sell to all adults, so it's going to be an Amsterdam-style model here soon.
(Dana Larsen posted this in the comment section of the CBC article at the link below.)
> more @ cbc.ca 

---
8 Ways to Counteract a Too-Intense Marijuana High.
- Don't Panic. - Black Pepper.
---
USA - Colorado marijuana tax revenues are up nearly 100 percent.
New numbers confirm what many of us already know: Colorado's pot industry is growing like a… well, you know. Tax revenues from marijuana are up nearly 100 percent.
> more @ The Denver Channnel
---
Breakenridge: Let's admit that the war on drugs has been a failure.

A similar dearth of evidence exists around the government's approach to marijuana. While one federal leader seems to have come to grips with the failure of prohibition, Harper remains completely oblivious to it. He claimed last week that a majority of Canadians in fact support his position on pot, though several recent surveys on the matter would disagree. Harper made claims about how legalization would lead to greater availability and reduced health outcomes, claims that were thoroughly debunked in a report that was coincidentally released last week by the Toronto-based International Centre for Science in Drug Policy. 
> more @ Calgary Herald
---
Want to Keep Marijuana Away From Teenagers? Regulate it.
As a budtender, or cannabis salesperson in a state-legal dispensary (Colorado), I was responsible for abiding by all the regulatory rules set out by government, including clear legal age restrictions. One of the most important parts of my job was to make sure that people under the age of 21 didn't have access to cannabis. I did this by checking photo ID at multiple points in a single customer transaction. I was the gatekeeper to legal cannabis access. The biggest irony is that there is no gatekeeper in the illegal drug market.
---
Melissa Etheridge Signs on as Marijuana Expo Spokesperson. 

Melissa Etheridge has been selected as the Keynote speaker during the Cannabis World Congress & Business Exposition. The 3-day marijuana-centric expo will be held at the Los Angeles Convention Center in Los Angeles, CA., September 16-18. According to organizers, the expo is the leading event for the legalized and medical marijuana industries. 

> more @ Radio.com
---
HEMP - America's First Hemp House Pulls CO2 From the Air.

This beautiful eco-friendly home only costs $133 per square foot to build.
> more @ Alternet.Org
---
Tuesday August 18th, 2015
Brief update. Regular updates will resume on Wednesday.
Canada - City of Saskatoon moves closer to regulating medicinal marijuana dispensaries.
> more @ cbc.ca
Medicinal Marijuana and Cancer: Kelly Hauf's Brain Tumor and the Fight for Her Life.
> more @ Mantis.link
Marijuana Helps Heal Bones Says Israeli Research Team.
---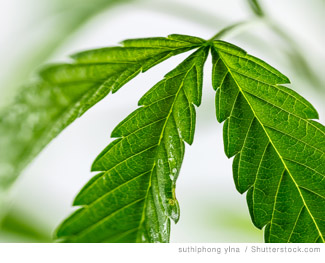 Canada - Election - Niagara candidates talk marijuana.  
In the wake of Prime Minister Stephen Harper's commitment earlier this week to strengthen Canada's anti-drug strategy after the election, a handful of local candidates weighed in on the subject that is creating buzz across the country. Chris Bittle, the St. Catharines Liberal candidate, believes the government's existing cannabis policies have been a "complete failure," with drug use remaining too high, particularly among teens. 
> more @ Welland Tribune
 
Marijuana.Ca comment: The upcoming election in Canada could end the Marijuana Prohibition. This is a big deal. Your vote matters. 
---
Canada - Pot class: B.C. university to offer course on growing and selling medicinal.
With only 25 licensed distributors in Canada, teacher Tegan Adams says education a must for industry. This fall, the university will offer a course called Introduction to Professional Management of Marijuana for Medical Purposes in Canada, believed to be the first of its kind, which will teach students how to operate a marijuana business under new government regulations. 
---
Women's Health: Introduction To Cannabis And Endometriosis.
Two years ago, TWB published a story I wrote on strains that have been known to help women manage chronic pain stemming from PMS/PMDD. After a panicked trip to the emergency room revealed a potentially life-threating ectopic pregnancy; my right ovary had grown to the size of softball to boot. Since 2014, I have been working on my own recovery while translating my pain and experiences into cannabis advocacy that specifically addresses women's health issues such as: endometriosis, fibromyalgia, menopause and PMDD.
> more @ The Weed Blog
---
USA - Marijuana tourism industry gets creative.

Clark County marijuana growers, retail shops turn to tourism, increasing presence at community events to attract customers to their products and facilities. 
> more @ Columbian
---
USA - Why Montana Is Going Backward on Medical Marijuana.
The industry has been crippled by state legislators and a determined grass-roots opposition. And a state Supreme Court decision coming as early as October could all but wipe it out.  
> more @ NBC News
---
USA - California Lt. Governor – California Will Legalize Recreational Marijuana In 2016. 

A 2016 victory in California would signal the beginning of the end for national cannabis prohibition in my opinion.  

> more @ The Weed Blog
---
HEMP - Vancouver Island farmer hails hemp as demand grows. Blake Hunter.

A Vancouver Island farmer is mounting a new effort to promote growing industrial hemp as demand for the products made from the crop increases. Area farmers are expressing interest in growing hemp, said Blake Hunter of Good Seed Hemp Co. Inc., which sells hemp hearts, oils and protein powder.
> more @ Times Colonist
---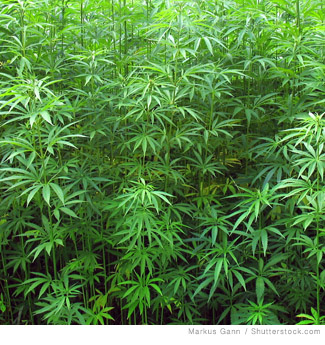 USA - Canada - Is the state of Ohio about to legalize recreational marijuana?  
Voters will decide this November whether the state will legalize marijuana use for both medicinal and recreational purpose. Ohio may become the first state in the Midwest to legalize marijuana use. 
> more @ CS Monitor
 
Marijuana.Ca comment: If Ohio Legalizes Marijuana for Adult Use this November, it will add even more momentum towards Legalization for Adult Use in Canada and the USA. Ohio borders Ontario, Canada (via Lake Erie). More than a third of Canadians live in Ontario. Toronto and Ottawa are in Ontario. The Marijuana Prohibition continues to fall apart. 
---
Canada - BC - Raided medical marijuana dispensary allegedly linked to Hells Angels associate.
Search warrant claims city records list operator of East Vancouver pot shop as a gang associate. 
---
This election, let's have a real debate about legalizing marijuana.
So the real debate is whether we should decriminalize or legalize pot. My sense is that legalization is the best approach, if accompanied by appropriate regulation and taxation policies. Decriminalization stops making users into criminals, but it won't stop harms associated with organized crime. Moreover, it presumes that usage is a negative. Having a drink after work and having a toke should be treated the same in the eyes of the law. So the case for legalization is that it shines daylight on an activity for which there is already widespread civil disobedience; it cuts organized crime out of the picture; could drive new innovations in health; creates new centres of economic activity; and provides revenues to governments, while reducing or reallocating public expenditures arising from criminality.
> more @ Rabble.Ca
---
USA - The Dangerous Drug War - The Price Of Pot Prohibition: A Dead Teenager, A Violated Woman, And An Imprisoned Grandfather. - Jacob Sullum 

On Wednesday night the Justice Department announced that it will look into the death of 19-year-old Zachary Hammond, who was shot and killed by a police officer outside a Hardee's in Seneca, South Carolina, on July 26. At the time, Hammond was on a first date with 23-year-old Toni Morton, who according to police had been lured to the restaurant's parking lot by an undercover officer posing as a marijuana buyer. After the shooting she was charged with possessing 10 grams of pot—about a third of an ounce. 
> more @ Forbes
---
Marijuana Strain Review: Afghani Kush at Magnolia Road Cannabis Co.
Afghani Kush is a naturally growing indica from the Hindu Kush mountains and a founding father in the strain world. Sometimes referred to as a landrace because of its pure effects and genetics, Afghani Kush has an innate dankness that hits a warm spot in the heart of anyone looking to get sedated. When I opened the bottle, smells of berries and firewood jumped out, with a little tinge of hash lingering behind. Pinching one of the bright-green buds released even more pungent and sweet, earthy scents, and my fingers became sticky with 'Ghani resin. 
> more @ Westword.com
---
USA - California - A Day in the Life of Marijuana Farmers. 

Many of us hardly stop to think about where our weed comes from. Beyond the standard plastic bag exchange, marijuana's origins generally remain a mystery. So, when I connected with a handful of cannabis farmers to better understand their lives I hardly knew what to expect.  

> more @ The Bold Italic
---
HEMP - press release. Ross' Gold(TM) Hemp Planted Under Pilot Program for Upcoming Global Sales Through Licensing Partner Canna Products USA.

Once the hemp is harvested and processed, it will be combined with natural terpenes and essential oils for various applications. The proprietary blend of natural terpenes are infused with industrial hemp oil to give the health enthusiast the full spectrum of cannabinoids found in medicinal cannabis but without the side effect of THC and feeling euphoric.
> more
---
Thursday August 13th, 2015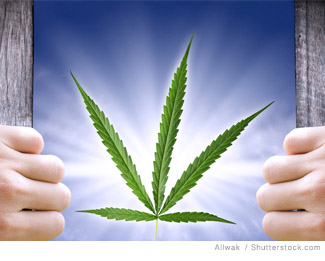 Canada - Conservatives' false claims about pot laws put youth at risk: drug policy centre. 
Conservative Canadian politicians continue to feed myths such as the legalization of marijuana in Colorado has led to a spike in teen use and that a clear link has been established between cannabis use and mental illness, says an international network of drug policy scientists and academics. 
> more @ Globe and Mail
---
Canada - Harper's pot stance versus science. A new report counters many of the PM's campaign trail claims about marijuana policy.
On Wednesday, the Toronto-based International Centre for Science in Drug Policy (ICSDP) entered the fray with a report that aims to use science-based findings to counter the emotion and rhetoric surrounding pot use. The global network of scientists and academics has a mandate to research and educate to "help guide effective and evidence-based policy responses to the many problems posed by illicit drugs." Its latest report, "Using Evidence to Talk about Cannabis," looks at the science, or lack of science, behind common claims about marijuana use. 
---
USA - Marijuana legalization on Ohio ballot for November 2015. Ohio is on the Canadian/Ontario border. Bingo.
Ohio voters will have the chance to decide this fall whether marijuana should be legalized for medicinal and recreational use, the state's elections chief determined Wednesday. Republican Secretary of State Jon Husted said ResponsibleOhio's legalization proposal met the state's signature requirements to qualify for the Nov. 3 ballot.
> more @ The Cannabist
---
Girl with seizure disorder receives medical marijuana.

Erin and Wes Cleveland have fought hard to get cannabis oil for their 2-year-old daughter. Their work is paying off; Lainey is becoming more like her old self, even smiling and laughing. 
> more @ 11 Alive
---
USA - The Next 11 States to Legalize Marijuana.
To identify the next states to legalize marijuana, 24/7 Wall St. reviewed states where possession of small amounts of marijuana is not punishable by jail and also where medical marijuana is currently legal based on data from The Marijuana Policy Project (MPP).
> more @ 247 Wall St
---
6 tech startups sowing seeds for the future of marijuana. 

Here we highlight six of the companies that will shape the future of cannabis tech:  

> more @ The Next Web
---
HEMP - press release. HempAmericana Announces "Mama Coca" Hemp-Based Energy Drink.

Mama Coca, is an all natural hemp-based 8-hour energy drink. It is expected to be available in stores by the end of 2015. Initial flavors will be tropical fruit and mango.
> more
---
Update Delay.
Next update will be Thursday August 13th, 2015.

Tuesday August 11th, 2015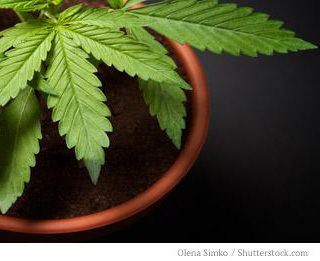 How To Speak With Your Children About Legal Marijuana. 
Being a woman in the cannabis industry, I have been questioned many times on how I would approach any future children about my cannabis use, and I've also had conversations with many women about how they explain marijuana use to their own kids. This is a very important topic these days, as we strive to eradicate the "Reefer Madness" approach to marijuana education, and create a more factual dialogue. 
> more @ The Weed Blog
---
Canada - Medical marijuana users face higher insurance rates, even if they don't smoke it.
Medical marijuana users can still be considered smokers, even if they use edibles or vaporizers. "To be honest, it really doesn't make sense," said Syed Raza, the director of marketing with Toronto-based LSM Insurance. 
---
USA - Coloradans May Soon be Allowed to Smoke Marijuana on Patios at Bars.
Patrons would have to bring their own weed and comply with clean-air laws. That means the marijuana would have to be edible, or if smoked, consumed on an outside patio shielded from public view.
> more @ Marijuana Politics
---
A Marijuana startup wants you to choose your own high.

What if you could choose exactly the type of high you felt when you smoked a joint or ate a pot brownie? Scientists at the cannabis company Ebbu are creating marijuana extracts to conjure up the kind of mood you'd like to feel. They want consumers to experience one of their five branded feelings: giggle, create, energy, chill, and bliss.
> more @ Fusion.Net
---
Canada - Marijuana activists protest dispensary regulations outside Vancouver City Hall.
'We're protesting the bad side of the regulations,' says Neil Magnuson. Robert Moore, one of the protesters, says the city's high permit cost of $30,000 will force the closure of dozens of dispensaries that have been open for years. 
> more @ cbc.ca
---
For Washington D.C. pot enterprises, business is booming. 

Pot-related businesses in the District are starting to meet expectations, growing steadily since last February when marijuana became legal for private and personal use.  

> more @ wtop.com
---
HEMP - The World's First Hemp Airplane.

The dream of Derek Kesek, CEO and Founder of Hempearth Group Ltd., is to create a more progressive society where everyone can live in a culture of abundance. His approach has him creating some of the first hemp products to ever exist in their category.
> more @ cashinbis.com
---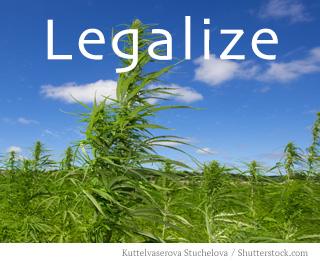 Legalization of marijuana for adult use ('recreational') would appear inevitable. 
"My prediction, barring unforeseen events; A conservative minority will likely lead to a ticketing scheme for personal possession, while a somewhat divided opposition hopefully leverages enough capital to begin crafting reasonable 'recreational/adult' distribution, managed much like alcohol currently is. The unknowns at this point are home production, taxation and how commercial production and distribution will be managed." - David Brown - Lift Cannabis 
> more @ Lift Cannabis
---
Canada - Medical marijuana stigma still a hurdle, says cancer patient.
Gaston Miron says his prescription helps deal with side effects from cancer medication. But finding a doctor that would write him a prescription was difficult. Eventually he found a doctor who wrote the prescription. He now uses two products: one to ease his pain in the afternoon and another to help him sleep at night.
---
Canada - More marijuana dispensaries are sure to pop up in Winnipeg, so let's just regulate them already.
Why is it that residents of one Canadian city (Vancouver) can sell medical marijuana from startup dispensaries and residents of another cannot? How can patients in Winnipeg be required to buy from one of the 25 producers licensed by Health Canada, and patients in Vancouver can visit one of roughly 100 dispensaries? Only Ross Eadie, councillor for Mynarski Ward, and St. Vital councillor Brian Mayes staked out a position on the issue. Both believe Winnipeg should regulate medical marijuana dispensaries in a similar way to Vancouver, not ban them. Of course the city should regulate them.
> more @ Metro News
---
Canada - Q & A with Pam Goldsmith-Jones. Federal Liberal candidate talks about LNG, Marijuana and your vote.

Q: Medical marijuana dispensaries have been an issue here for Squamish since the RCMP ordered our local storefront marijuana dispensary to stop offering the drug. Where do you stand on this?
    
A: We believe in a science-based approach. We believe in protecting our children, and stripping organized crime of their wealth and power, and choice, and control by government health agencies. I am not an expert, but what I do know is that abdicating leadership on the part of this government is not helping. Ignoring the question is not helping, letting local communities flounder around without a common shared understanding and shared standard is not helping, and so I am much more inclined to want to dive into the problem to work together with communities toward a safe, healthy and also current thinking around what helps people and what keeps communities' quality of life enhanced.
> more @ Squamish Chief
---
Canadian Federal Election 2015: Federal candidates discuss marijuana plans.
Don Johnston, the Kootenay-Columbia Liberal candidate, agrees with Trudeau's plans (to Legalize and Regulate Marijuana for adult use). He said that, whatever happens, something needs to be done quickly about the way marijuana is handled in this country. NDP candidate Wayne Stetski is also in favour of decriminalizing marijuana, though his approach to changing policy around the drug is far less aggressive than Johnston's. Stetski said he is not in support of legalizing the drug at the federal level until it is clear what effects such a policy would have. Kootenay-Columbia Conservative MP David Wilks has been a strong advocate for the continued criminalization of marijuana since being elected in 2011.  
> more @ Invermere Valley Echo
---
Congress and Obama Are Too Timid on Marijuana Reform. - New York Times Editorial Board. 

Even as support for ending marijuana prohibition is building around the country, Congress and the Obama administration remain far too timid about the need for change. Direct democracy can sometimes produce good results. But it would be far better for Congress and the president to repeal failed laws and enact sensible drug policies.  

> more @ New York Times
---
HEMP - Press Release - Natural Organic Clothing: Absolutely Irresistible New Arrivals from Caclo Creations.

Organic clothes are getting rapidly popular in view of the benefits involved. Very popular amongst people who are into yoga, Caclo creations brings a whole new range of natural organic clothing made of bamboo, soy and hemp.
> Caclo Website
---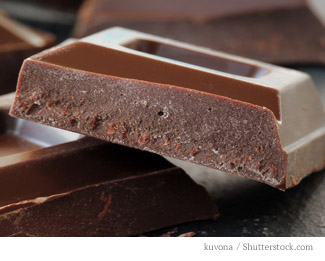 Canada - Legalization of marijuana edibles could speed acceptance with doctors, says M Partners.
Health Canada's decision to allow licensed producers to produce and sell cannabis oil, fresh marijuana buds and leaves, and dried marijuana could speed the acceptance of cannabis with doctors, says M Partners analyst Daniel Pearlstein. 
> more @ cantech letter
---
Canada - Winnipeg - Glenn Price, medical marijuana dispensary owner, to fight charges in court.
Price was arrested at Your Medical Cannabis Headquarters earlier this week. "I haven't spoken to my lawyer as of yet, but I'm going to fight it in court. I'm going to plead not guilty and fight it in court," Price told CBC News on Thursday. "There was 20 police officers there, so I'm just guessing about $10,000 just to arrest me," he said.
---
Marijuana: Silicon Valley's hot new sector.
California has the biggest medical marijuana market in the US. Ahead of a referendum that could see recreational use legalised, start-ups are proliferating and investment is pouring in.
> more @ Financial Times
---
Canada - Medicinal Marijuana Doctors - CMAJ - Medical Journal

Doctors can become subspecialists in fields such as cardiology, gynecology or neurology, but what about cannabinoidology? Just over a year after new federal regulations made physicians the gatekeepers for prescribing access to medical marijuana, a handful are focusing on cannabis as a therapeutic agent and carving out a new subspecialty.   
> more @ CMAJ.ca
---
Did William Shakespeare smoke marijuana? Scientist claims the Bard blazed marijuana using a bong.
William Shakespeare sought inspiration by smoking weed in the sort of pipe commonly referred to as a "bong", a South African scientist has claimed. In a paper published in the South African Journal of Science last month, Francis Thackeray suggested the playwright used cannabis as a "stimulant which had mind-stimulating properties". 
> more @ mirror.co.uk
---
Canada - Press Release - Prairie Plant Systems and CanniMed Granted Section 56 Exemptions to Begin Cannabis Oils Production. 

Similar to the seven dry cannabis products currently being offered, CanniMed® oils will be available in three distinct THC-to-CBD ratios:

CanniMed® oil 18:0 - containing 18.3 mg/ml THC and 0.2 mg/ml CBD
CanniMed® oil 10:10 - containing 9.7 mg/ml THC and 10.3 mg/ml CBD
CanniMed® oil 1:20 - containing 1.2 mg/ml THC and 20.5 mg/ml CBD

"We are very proud to be among the first licensed producers to receive the go ahead from Health Canada to manufacture CanniMed oils for our patients," said Brent Zettl, President and CEO of Prairie Plant Systems Inc. and CanniMed Ltd. "Patient requests for oils have been significant with as many as 67 per cent responding to an informal survey suggesting they would prefer this delivery method over smoking or vaporizing."

CanniMed® oil will be packaged in 60 ml bottles and include an oral syringe for consistent dosing and as a spill prevention.  
> more
---
HEMP - A skateboarder's field of dreams? Professional riders hit a half pipe in the middle of Australia's biggest hemp crop.

A bunch of skaters have built a half pipe surrounded by a field of hemp. The team at Afends, an alternative fashion brand out of Byron Bay in northern NSW, headed inland from Toowoomba and produced a video to promote their move to making hemp products.
> more
---
Thursday August 6th, 2015

Canada - Legalize, don't prosecute, pot use. Editorial : Winnipeg Free Press
Legalization makes the most sense. Legalization allows for good control and for taxation of a recreational substance, moving it into storefronts and out of the realm of organized criminals. Neither pot nor booze should be used by the young, the pregnant or when operating dangerous machinery or motor vehicles — that's where government public-health campaigns, statutes and sanctions are most useful.
> more @ Winnipeg Free Press
---
Canada - Winnipeg - Medical marijuana shop owner says police kept him 12 hours without food, and charged with trafficking.
The owner of Your Medical Cannabis Headquarters, a medical marijuana dispensary on Main Street, was arrested Tuesday morning and charged with nine offences, from trafficking to possessing a controlled substance. Coun. Ross Eadie wants Winnipeg to follow Vancouver's lead and regulate marijuana dispensaries.
---
HBO's John Oliver Slams the Drug War on the Regular.
---
USA - A Nevada Family Sees the Positive Impacts of Medical Marijuana on Their Child. 

Tyler Richard, a 14 year old from Nevada, spent the first 13 years of his life dealing with symptoms from his autism and epilepsy. Going through thousands of seizures every week, some of which were small and some led to his mother, Toni Richard, having to personally give him CPR before calling 911. The dozen medications that he was prescribed were unable to control the negative effects his illnesses had on him. "The first night we tried it (medical marijuana) he slept through the night." With the help of cannabis oil, Tyler has slept much better, has fewer outbursts and is doing better in school.  
> more @ whaxy.com
---
USA - The Marijuana Industry: A Hotspot For Women Entrepreneurs.
Jazmin Hupp thinks its long past time for women to lead an industry. The one she has in mind happens to be the fastest-growing in the county—the marijuana industry. The opportunity is big. Marijuana is now legal, to varying degrees, in about half of states. Legal sales totaled about $2.7 billion last year, up from $1.5 billion the previous year, and are projected to reach 10.8 billion by 2019, according to the ArcView Group, an investment and research firm covering the industry. 
> more @ Forbes
---
USA - New DEA Chief: 'Heroin Is Clearly More Dangerous Than Marijuana'. Last week, he said weed "probably" didn't pose as great a health risk as heroin. 

Dan Riffle, director of federal policies for Marijuana Policy Project, said it's great the DEA can finally acknowledge "what any rational person has known for years" and joked about how common-sense Rosenberg's statement really is.
"In other news, the sky is blue," Riffle said.  
> more @ Huffington Post
---
HEMP - Philadelphia - Give hemp a chance: Local eco-friendly movement is budding.

More than 8,000 people packed the Festival Pier late last month for the 4th Annual Hemp Heals Music Festival. The sold-out show featured musical performances by Sublime, Matisyahu and other heavy hitters, but the real crux of the event was to bring attention to the benefits and myriad uses of a plant called hemp.
> more
---
Wednesday August 5th, 2015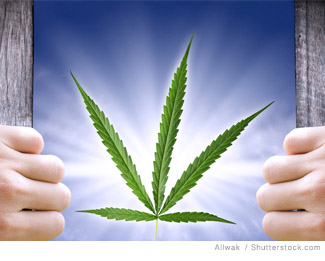 Marijuana use does not trigger serious conditions in teens, research suggests. Published in Psychology of Addictive Behaviors.
Chronic marijuana in the teenage years does not cause depression, psychotic symptoms, asthma or any other conditions thought of associated to it, a recent study revealed. Even the researchers were surprised with the results. "What we found was a little surprising," Dr. Jordan Bechtold, a psychology research fellow at the University of Pittsburgh Medical Center, revealed in a press statement. "There were no differences in any of the mental or physical health outcomes that we measured regardless of the amount or frequency of marijuana used during adolescence," he continued.
> more @ Science Times
---
Higher Ground: Choosing the right marijuana.
However, there are some basics to consider when getting into this. For starters there is the whole sativa–indica thing. Sativas tend to be higher in THC and give a more energetic and ethereal high. Indicas tend to be higher in CBD and give you more of a body buzz. Both of them give you the munchies, which is the effect you want if you're suffering from wasting syndrome or trying to deal with the side effects of cancer and AIDS treatments. It's important to understand that both of them have some level of THC, CBD, and numerous other cannabinoids. And there are sativa–indica hybrids carrying varying attributes of both families of the plant.
---
United Kingdom - Why Doris puts marijuana in her sandwiches.
Doris, 73, who lives in Goosnargh, has suffered from rheumatoid arthritis for many years and says the crippling pain and swelling has been making her life a misery. Doris says she has tried a multitude of medications over the years, but nothing brought her relief for any period of time. As Doris abhors smoking, she uses cannabis in her food - and says it works wonders for her arthritic pain.
> more @ Lep.co.uk
---
Canada - Winnipeg police arrest owner and patient at medical marijuana dispensary. 

Winnipeg police warned owner to stop selling marijuana citing Health Canada pressure.  
> more @ cbc.ca
---
Canada - Educational Seminar Set for Atlantic Region Truck Fleets.
Part of this will be the seminar "Medical Marijuana and the Workplace", presented by Dr. Barry Kurtzer, a physician with more than 30 years of experience providing occupational health programs to employers.
> more @ Todays Trucking
---
USA - Washington DC - After three years, Adam Eidinger's Capitol Hemp is back in business. 

Although it is still against the law to sell marijuana in the District, possession of the substance is now legal. And that means that at Capitol Hemp and other so-called head shops in the District, customers and employees can explicitly talk about marijuana, without using code words or pretending that the smoking-related products will be used for some other substance. 


>

 more @ Washington Post
---
HEMP - Press Release - HempLife Today to Offer Its Proprietary CannazALL Hemp Oils Extracted Exclusively From Non-Industrial Purpose Grown Hemp Plants.

Public demand for (non-psychoactive) phyto-cannabinoids rich in CBD (Cannabidiol) has exploded since their health benefits were dramatized publically on shows like the very popular CNN documentaries hosted by Dr. Sanjay Gupta. Hemp is the obvious choice for this purpose as oil extracted from hemp does contain high quantities of (non-psychoactive) phyto-cannabinoids.
> more
---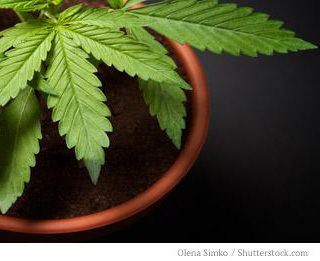 Canada - Justin Trudeau wins Day 1 of election campaign in fight with Tom Mulcair.
Mulcair has many political assets. He's smart, tough-minded, and an outstanding debater. But he's also, on occasion, shown a degree of caution that might cause some anti-Harper voters to question how he might govern. Unlike Trudeau, Mulcair has not shown nearly as much eagerness to end the war on drugs by legalizing and regulating marijuana. Unlike Trudeau, Mulcair also hasn't declared that he'll cut off payments of the child-care benefit to rich parents and make this allowance tax-free. There's something endearing about Trudeau's willingness to take political risks.
> more @ Georgia Straight
---
Canada - Marijuana dispensary rules needed in Saskatoon, advocate.
The founder of a Saskatoon-based compassion club hopes to bend the ear of city council to get them to look at medical marijuana dispensary regulations. Mark Hauk submitted a letter to Saskatoon city council requesting to speak at their Aug. 20 meeting to try and get officials to see marijuana as medicine rather than a street drug.
---
Health Canada to monitor online marijuana ads.
Health Minister Rona Ambrose says she ordered a more proactive approach to enforcement due to the rise of illegal online and storefront marijuana dispensaries. Marijuana advocate Jodie Emery said the government's opposition to advertising marijuana was based on "an ideological...rather than a scientifically health-based approach." She said the strict ban on advertising did a disservice to Canadians who wish to inform themselves. "Many patients, especially seniors in Canada's aging population need information about marijuana and medical marijuana," she told The Canadian Press. "It prevents the ability of Canadians to get information that they are interested in and require." 
> more @ The Star
---
USA - Iowa Family Fights To Get Their Daughter Access To Marijuana Oil. Shelby gets daily seizures. 

An Everly, Iowa family is braving all odds to get cannabis oil in to the state for their daughter, Shelby.  
> more @ Siouxland Matters
---
As Pot Legalizes, This Investor Wants to Build Its Open Market.
Invest In Cannabis vies to have a piece of each aspect of the coming legal pot market, but facilitating the market itself seems like the safest bet.
> more @ Observer.com
---
Bud and Breakfasts and 420 Tours: Denver sees a marijuana 'gold rush'. 

This wave of "ganjapreneurs" has turned marijuana into a $700m business in Colorado, and that doesn't account for the massive eruption of secondary businesses that have developed to supplement dispensaries. "It's a gold rush," Barton noted. "There's lots of money to be made." 


>

 more @ The Guardian
---
HEMP - Press Release - Stevia Corp. Launches Its Online Store at www.RealhempStore.com Featuring Realhemp(TM) Branded Food and Skincare Product Lines.

The Realhemp™ food line features organic, all natural hulled hemp seeds and protein powder. Realhemp™ Hulled Hemp Seeds are extremely versatile nutritious seeds that can be added to countless dishes providing substantial nutritional benefits. Realhemp™ Protein Powder is a complete protein providing all 9 essential amino acids that is easy to digest with high amounts of insoluble fiber and no additives.
> more
---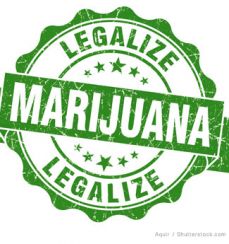 Canada - Election Issues 2015: A Maclean's primer on marijuana.
Maclean's is your destination for the 2015 election. Start with our in-depth primers on the 12 big issues, including marijuana.
> more @ Macleans
---
Health Canada issues first two production licenses for marijuana oil.
Health Canada officially listed the first 2 licenses to produce cannabis oil under the MMPR today. Ontario's Peace Naturals and British Columbia's Whistler Medical Marijuana have both been given permission to produce oils, although it may still be several weeks or months before the companies are prepared and allowed to begin selling the product.
---
USA - For one family, medical marijuana has been life-changing.
A year ago it was hard to even count how many seizures Tyler Richard would have in one day. Diagnosed with autism and epilepsy, Tyler, now 14, was on a dozen different medications. "The first night we tried it ('medicinal marijuana) he slept through the night," she said. Since then, her son sleeps. He has fewer outbursts and is more alert. 
> more @ RGJ.com
---
Sungrown Marijuana. Three Bottom Lines Are Better than One: Getting to Know Sungrown Marijuana.

"Frankly, it was the DEA's sudden crackdown on outdoor production that drove all the suppliers to go indoors," says Founder and Owner of Forever Flowering, Jonathan Valdman. In 2006, Valdman started the first greenhouse producer to specialize in utilizing light deprivation techniques for budding marijuana plants in the United States. "I mean, before the 80's," Valdman continues, "all weed was sungrown."  
> more @ ReadTextbook.com
---
USA - Groups team up to give free medicinal marijuana to veterans.
Grow4Vets has been handing out cannabis to military veterans for a year in Colorado.
> more @ KMOV
---
Could Pot Help Veterans With PTSD?

Veterans, for their part, are finding it hard to wait for such studies to work out the cannabis-related kinks. If anecdotal evidence is to be trusted, many aren't waiting at all. 


>

 more @ Newsweek
---
HEMP - Minnesota joins hemp crop push.

ST. PAUL, Minn. (AP) — A once-banished crop could soon sprout legally again in select Minnesota farm fields: hemp plants that lead to oils, lotions, seeds, rope fibers and other industrial uses.
> more @ Agrinews-pubs.com
---
Confidential sources via CBC/Globe Mail claim Harper will announce the election this Sunday or Monday.
If true, fasten your seatbelts, and get ready for takeoff. This is an extremely important election.
Friday July 31st, 2015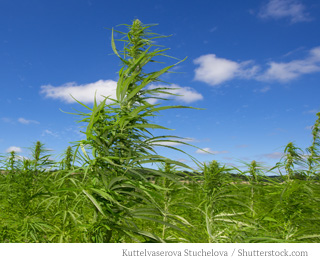 Canada - Health officials discussed legalization of marijuana across B.C.
Brian Emerson, a medical consultant with the provincial Health Ministry since 2003, told Vancouver Coastal Health's top doctor and the Provincial Health Officer that British Columbia could apply for a special exemption to federal drug laws, allowing it to move ahead on its own.
As Vancouver struggled to regulate its explosion of marijuana dispensaries, top provincial health officials considered how they could legalize the recreational use of the drug across British Columbia. In a series of e-mails released through a Freedom of Information request, the health officials acknowledged there would likely be little progress toward legalization while the staunchly anti-drug Conservatives hold power in Ottawa, instead suggesting such a radical change would likely come about only if the Liberals win the fall election.
> more @ Globe & Mail
---
How Safe is Your Vape Pen? - by Jahan Marcu
The cannabis oil-delivery devices are increasingly popular, but the science hasn't kept up with the market. there may be a hidden downside to vape pens, which are manufactured (typically in China), marketed, and utilized without regulatory controls. Available online and in medical marijuana dispensaries, vape pens contain a battery-operated heating mechanism, which at high temperatures can transform solvents, flavoring agents, and various vape oil additives into carcinogens and other dangerous toxins.
---
Canada - Dr. David Hepburn is on a mission to change how family doctors view medical marijuana.
For the past year and a half, David Hepburn has been travelling Canada, educating his fellow family doctors on why and when to prescribe medical marijuana. Speaking at conferences, sometimes sponsored by the commercial growers licensed by Health Canada, Dr. Hepburn runs through the history of cannabis prohibition and the research that has been done on the plant. He says he is trying to change the minds of a medical establishment loath to endorse a drug that has vast amounts of anecdotal evidence, but scant clinical trials, to support its use. He said cannabis can be a suitable medicine for patients suffering migraines, nerve-related pain, neurodegenerative conditions, such as MS, and symptoms such as insomnia or anxiety. 
> more @ Globe & Mail
---
USA - Advocacy Group Launches The Truth About Medical Marijuana Educational Series.

This morning Americans for Safe Access (ASA) launched the Truth About Medical Marijuana educational website and accompanying event series. The Truth About Medical Marijuana will focus on emerging issues in the area of medical marijuana, including understanding the research behind the medicine, emerging policies issues surrounding cannabidiol (CBD) and consumer safety issues.  
> more @ The Weed Blog
---
Congress's Summer Fling With Marijuana. How Congress turned on the DEA and embraced weed.
It's not easy being the DEA these days. After an unprecedented losing streak on Capitol Hill, the once-untouchable Drug Enforcement Administration suffered last week what might be considered the ultimate indignity: A Senate panel, for the first time, voted in favor of legal, recreational marijuana. Last Thursday, the Appropriations Committee voted 16-14 on an amendment to allow marijuana businesses access to federal banking services, a landmark shift that will help states like Colorado, where pot is legal, fully integrate marijuana into their economies. As significant as the vote was—according to drug policy reform advocates, it marked the first time that either house of Congress has voted to advance legislation concerning legal marijuana—it's only the latest vote in a remarkable run of success marijuana advocates have had this year on Capitol Hill.
> more @ Politico.com
---
Drone Delivers Bitcoin-Purchased Marijuana in California.

Trees, which claims to sell the "highest quality" medicinal cannabis to people holding a medical recommendation, accepts payments in bitcoin alongside traditional payment methods such as cash, online bank transfer and credit cards. 


>

 more @ Coindesk.com
---
HEMP - Growers pin success on alternative crops.

Of all the unique crops he's tried, Chris has had the most success with hemp.
> more @ producer.com
---
Thursday July 30th, 2015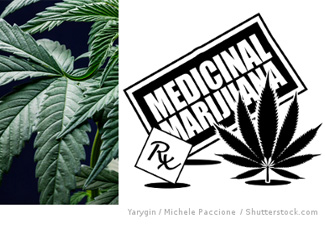 Canada - Edmonton - Medicinal Marijuana Dispensary raid by police threatens son's health, woman says.
An Edmonton mother is worried about the health of her severely-disabled son after police raided a local medical marijuana dispensary last week. Katie Ann Lepine's 15-year-old son Christopher suffers from spina bifida, cerebral palsy, epilepsy and a heart condition.
> more @ cbc.ca
---
USA - In rise of U.S. vape shops, owners eye new marijuana market.
When Matt and Jen Osmun opened their vape shop in Bethel, Connecticut, last December, they didn't expect to get a boost from the local medical marijuana outlet. Since 2008, the number of U.S. vape shops has grown to about 8,500, and the sale of electronic cigarettes and supplies climbed to $3.5 billion, according to Wells Fargo Securities analyst Bonnie Herzog. She expects U.S. use of e-cigarettes and vaporizers to overtake combustible cigarettes in 10 years. 
---
Luxury Marijuana Tourism: Here's Your Guide.
TravelTHC is operating in only two markets right now, and for good reason. It's a company designed specifically to connect people with marijuana-friendly vacation properties. And there are only a handful of states to date, where marijuana has been legalized. As marijuana legalization expands, of course, there will be ample room for growth. 
> more @ The Street
---
USA - Maine veteran aims to make medical marijuana an option for treating injured veterans.

Chronic pain, anxiety, and post-traumatic stress disorder are just a few of the health issues facing many veterans who return home from serving our country.  
> more @ WGME
---
United Kingdom - 5 men convicted of using beautiful gorgeous lovely awesome majestic stylish stately home to run cannabis farm. (Photo at link below.)
The men A gang used a Grade II stately home in a quiet Cumbrian village to cultivate a £5 million cannabis farm have been found guilty of conspiracy to supply the drug.
> more @ Telegraph.co.uk
---
Vermont Marijuana Legalization 2015: Recreational Use Bill Planned For Next Year, Advocates Say.

Marijuana growers and legalization advocates in Vermont discussed plans earlier this week for possible legislation in 2016 that would make the recreational use of cannabis legal in the state. 


>

 more @ IBTimes
---
HEMP - Hemp vs. Marijuana: Why Growing Hemp Should Not Be Restricted Like Pot.

Researchers find genetic difference between hemp and marijuana.
> more @ Medical Daily
---
Wednesday July 29th, 2015
 
Canada - Neil Belot, executive director of the CMCIA.

Neil speaks about the CMCIA and his personal experience (the 3 minute mark) with medicinal marijuana and his illness. @ the Lift forum in Toronto.
> CMCIA website
---
USA - New DEA Leader: Pot Probably Not as Bad as Heroin. 'I'm not an expert,' he adds.
The new leader of the Drug Enforcement Administration said Tuesday heroin probably is more dangerous than marijuana, mildly diverging in tone from his embattled predecessor.  
Marijuana.Ca comment: If the Marijuana War wasn't so insidious, dangerous, idiotic and a massive waste of billions of dollars of taxpayers' money, this latest DEA comment would be almost comical.
---
B.C. cannabis pastor refuses city's demand to tear down cannabis church.
Mr. Douglas, who refers to himself as Pastor Robin in a series of YouTube videos explaining his doctrine, says his church views marijuana as a sacrament and that its members should be able to enjoy the drug as part of their constitutional right to practice their religion. He said there are about nine other pastors and that his church supports 11 cancer patients by providing them free marijuana donated by friends running illegal farms. 
> more @ Globe & Mail
---
USA - Oregon To Begin Recreational Marijuana Sales Early, Starts October 1, 2015, a year earlier than expected.

"If marijuana is legal to use, it shouldn't be illegal to buy."  
> more @ Huffington Post
---
Canada - Press Release - Bedrocan Receives Health Canada Approval to Sell Domestically Produced Medical Cannabis.
Health Canada Also Approves 8 More Growing Rooms.
> more
---
United Kingdom - The burning conservative case for legalising marijuana.

David Cameron's government should embrace legalisation – the benefits of doing so would make sound economic sense. The government spends upwards of 3 billion dollars a year fighting the war on drugs in England and Wales, and the cannabis trade is undoubtedly a huge reason for that, as cannabis is – by far – the preferred illegal drug in the country (approximately 29% of Brits have consumed it). 


>

 more @ HuffingtonPost.Ca
---
HEMP - What is Hemp's Current Status in the United States?

After a century of prohibition, hemp is once again taking root in American soil. With the passing of the 2014 federal farm bill (section 7606), farmers in states with industrial hemp legislation are allowed to grow and harvest hemp in conjunction with their state departments of agriculture for research through pilot programs.
> more @ Leafly
---
Tuesday July 28th, 2015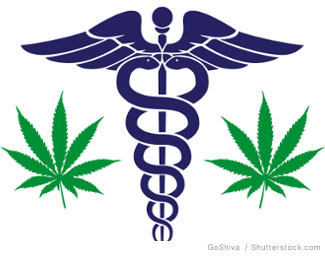 USA - American couple thrilled by daughter's early response to medical marijuana. Amelia has severe epilepsy.
It's early days, but a Hibbing couple are ecstatic about their daughter's initial response to treatment with medical marijuana. "We gave her her first dose on Friday morning," Angie Weaver said on Monday about 9-year-old daughter Amelia. "She had a seizure-free day."
> more @ Duluth News Tribune
---
United Kingdom - Three more police forces signal that they will turn blind eye to cannabis use and small scale growing.
PCC's in Derbyshire, Dorset and Surrey follow Durham in suggesting that catching dangerous criminals must take priority. Those caught smoking or cultivating the drug on a small scale in Derbyshire, Dorset and Surrey, can expect to escape with little more than a caution, according to reports.  
Marijuana.Ca comment: When the police stop enforcing anti marijuana laws, you know this Prohibition is toast.
---
United Kingdom - Marijuana Legalization legislation petition has more than 100,000 signatures, which will force a debate in parliament.
Polling shows legalizing pot has more than 50 percent approval in Michigan. 
> more @ Alternet.Org
---
Canada - Clients upset after police raid Edmonton medicinal marijuana dispensary.

"Shutting down a Rexall pharmacy… why would they do that? And to me, this is no different. This was my pharmacy to go to," said Ryan Wolff, a medicinal marijuana user. Wolff uses prescribed marijuana to deal with chronic pain.  
> more @ Global News
---
USA - Poll - The majority of New Hampshire voters, including most independents, favor the legalization of recreational marijuana and decriminalization of pot.
The early voting state is one of the most important for presidential candidates. So marijuana advocates hope the findings will encourage White House hopefuls to embrace their cause.
> more @ The Hill
---
Canada - Pot Pastor Refuses To Tear Down Church Of The Holy Smoke Tents In White Rock, B.C.

The self-proclaimed pastor of the Church of the Holy Smoke in White Rock, B.C., is refusing to tear down the tents where he conducts cannabis-centred services. 


>

 more @ HuffingtonPost.Ca
---
Hemp - UK - Three arrested after Facebook group raid cannabis field – only to find it is hemp.

Large numbers of trespassers descended on the West Sussex field after the erroneous post, which mistakenly said the crop was the psychoactive cannabis plant.
> more @ The Independent
---
Monday July 27th, 2015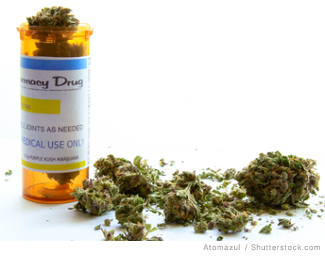 Canada - Medical Marijuana could be covered by benefits soon, experts say.
Canadians who have been prescribed medical marijuana could one day see their insurance company footing the bill, experts predict, following the introduction of new Health Canada rules that allow for the sale of cannabis oils.
> more @ Globe & Mail
---
USA - "As a former deputy sheriff, I know from enforcing senseless marijuana laws that children only are being put in more danger when marijuana is kept illegal." Carlis McDerment
I support legalization precisely because I want to reduce youths' drug use. Drug dealers don't care about a customer's age. The answer isn't prohibition and incarceration; the answer is regulation and education.
---
USA. Marijuana legalization appears to be a lock for Michigan's 2016 ballot.
Polling shows legalizing pot has more than 50 percent approval in Michigan. 
> more @ Click On Detroit
Marijuana.Ca comment: Michigan is a border state with Canada. We are witnessing the collapse of the Marijuana Prohibition in the USA and Canada.
---
Israel - Medical marijuana to be available at pharmacies with prescription, deputy minister says.

Deputy Health Minister Ya'akov Litzman announced on Monday that medicinal marijuana will now be available in pharmacies, a decision that will result in more doctors being allowed to prescribe the drug.  
> more @ Jpost
---
USA - Vermont - Word of mouth drives this medical marijuana business.
Since Shayne Lynn opened his first medical marijuana dispensary in June 2013, demand for products has eclipsed his five-year business plan. The executive director of Champlain Valley Dispensary and Southern Vermont Wellness is opening a 28,000-square-foot cultivation and research center in Milton that will double capacity for the number of patients the two dispensaries can serve. "After two years, we are basically in our fifth-year business plan," Lynn says. "That was the impetus here. I didn't want to get constrained again."
> more @ Burlington Free Press
---
Keith Richards still enjoys a joint for breakfast. Keith is 71.

Rocker Keith told MOJO magazine: "One of the most pleasant things to watch is a map of America [showing States where cannabis is legal ], where it goes, green... green... green. 


>

 more @ mirror.co.uk
---
Hemp - Historic Hawaii hemp harvest buoys hopes.

University of Hawaii researchers celebrate first harvest of hemp plants.
> more @ KITV
---
Friday July 24th, 2015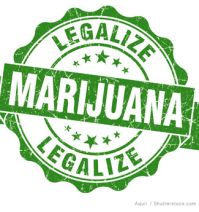 Canada - Trudeau repeats his support for Marijuana Legalization for Adult Use.
"Our current approach isn't working. We need the federal government to regulate it, control it, and work with provincial partners and regulators to organize dispensaries." - Justin Trudeau, Liberal Leader
> more @ cjob.com
---
Canada - Nathan Cullen, NDP finance critic, repeats the NDP's position on Marijuana, which fails to address the black market and quality control.
Philippe Lucas, vice president of patient research and services at medical marijuana producer Tilray, questioned Cullen on the NDP's stance on marijuana. The party has proposed decriminalizing the substance. "You've still got the black market," Lucas said in response. Cullen said the government should not rush into legalizing the substance. "This is a first step for us, it's not a final step," he said of his party's stance.
---
Inhaled Marijuana Promising for Painful Diabetic Neuropathy.
Inhaled cannabis can blunt the pain of diabetic neuropathy without seriously impairing cognitive function, a new study shows. "The higher the dose, the more the pain relief," first author Mark Wallace, MD, told Medscape Medical News. "There was, however, a dose-dependent increase in euphoria." 
> more @ medscape (signup may be required)

---
USA - Senate Appropriations Committee Allows Marijuana Legalization to Move Forward in Washington D.C.!

If the bill becomes law, D.C. could finally regulate marijuana – setting time and place restrictions, requiring proper labeling and content control, establishing age restrictions, and taxing marijuana and using the proceeds for treatment, education, and rebuilding communities devastated by the failed war on drugs. 
> more @ DrugPolicy.Org
---
5 Promising Marijuana Studies That Explore How Cannabinoids Interact with the Human Body.
1. Your Endocannabinoid System Could Impact Your Metabolic Health.
2. Different Cannabis Compounds May Affect CB1 Receptors Differently.
3. CBD May Have Anti-Psychotic Properties.
4. CBD Could Also Prove Beneficial for Various Neurodegenerative Disorders.
5. CBG May Minimize Muscle Loss from Various Diseases.
---
USA - Seniors Are Seeking Out States Where Marijuana is Legal.

When choosing retirement locales, a few factors pop to mind: climate, amenities, proximity to grandchildren, access to quality healthcare. Chris Cooper had something else to consider – marijuana laws. The investment adviser from Toledo had long struggled with back pain due to a fractured vertebra and crushed disc from a fall. He hated powerful prescription drugs like Vicodin, but one thing did help ease the pain and spasms: marijuana.


>

 more @ Time
---
Hemp - Press Release - Voila Natural Adds New Hemp Lotion To Their Product Line And Explains The Benefits Of Hemp Seed Oil For Dry Irritated Skin.

Voila Natural, a natural health and beauty company based in Colfax, North Carolina, has recently announced the launch of their newest product, Hemp Hand and Body Lotion. The all-natural formula is designed to nourish and revitalize dry skin with organic plant oils including argan oil and marula oil, plus the added health and beauty benefits of organic Hemp Seed Oil.
> more
---
Thursday July 23rd, 2015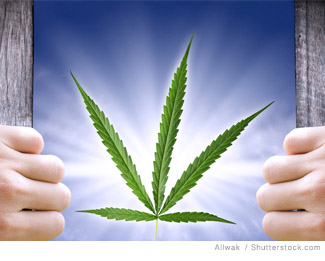 Canada - Let's make this the Summer of the Joint. Sean O'Malley.
Trudeau is the only supporter of Marijuana Legalization who has a chance to become the next prime minister.
It's been 92 years since marijuana was made illegal, so why don't we say we gave prohibition a fair shot and try something else? This October, marijuana prohibition will be a federal election issue for the first time since 1923, when the substance was first outlawed. The onus is on Prime Minister Stephen Harper to make the case for extending prohibition into year 93 and beyond.
A clear majority of Canadians want this experiment in social engineering to come to an end. As with any policy that defies the will of the people, the government of the day has a moral obligation to explain why it refuses to bend to the wishes of its citizens.
For those who are soft supporters of legalization but think it's a relatively trivial issue in the scheme of things — think again. Prohibition has enormous social costs and is also prohibitively expensive to administer. Whatever your views on marijuana, prohibition is unsustainable in the year 2015.
Sean O'Malley is a volunteer for the NORML Canada Election Project.
> more @ National Post
Marijuana.Ca comment : We strongly support NORML Canada's efforts to Legalize Marijuana for Adult Use.
Trudeau and the Liberals have an intelligent and reasonable approach to the marijuana issue. We strongly urge Mulcair and the NDP to stop dragging their feet on this issue, and come out in support of Legalization and Regulation for Adult Use.
Click here > for NORML Canada's 2015 Election Project on their website. 
---
Canada - Trudeau voices support for Winnipeg marijuana dispensary and Legalization for Adult Use.
Liberal Leader Justin Trudeau says marijuana storefronts, like the one selling medical pot on Main Street in Winnipeg, should be allowed to operate. At a Liberal campaign office just blocks away from the controversial shop, Trudeau reiterated his pledge to legalize marijuana if elected. He says by licensing and restricting the sale, it keeps the drugs out of the hands of kids and criminals.
"We have to create an entire system that controls and regulates marijuana that will include medical marijuana and properly licensed dispensaries.  How we go about doing that will be deeply informed by the lessons learned by the United States and other places so we build the right model for Canada," said Trudeau.
"Controlling it, regulating it, keeping it out of the hands of our kids, and not criminalizing a bunch of people is the way to go," - Justin Trudeau

---
USA - Nearly half of United States has tried marijuana: Poll.
Forty-four percent of Americans say they have tried marijuana, according to a new Gallup poll. The American research-based consulting company, which is best known for its opinion polls, says this is the highest percentage to admit to having tried the soft drug since it first started asking the question in 1969 — when only 4 percent said they had sampled it. 
> more @ yahoo.com

---
Medical Marijuana Users Believe Drug's Effectiveness Is Greater Than Other Treatments.

Even if some experts believe more research on the effectiveness of medical cannabis is needed, users undergoing the controversial treatment believe it works – at least for certain conditions. A little more than 75% of users said they use medical cannabis because other treatments aren't as effective or cause too many side effects, or both, according to the results of a survey conducted by PatientsLikeMe. The patient-powered search network didn't ask participants any further questions about past treatments. 
> more @ Forbes
---
Neil Young tells Howard Stern his secret cure for high paranoia. Black Pepper.
"I do it every once in a while," Young told Stern on the Oct. 14 show. "Just a little tiny bit." It turns out Stern no longer gets high — and he hasn't for years because he often gets too paranoid. And that's when Young piped in with some advice for Stern, and others, in those uncomfortable moments of being too high. "Try black pepper balls if you get paranoid," Young told Stern. "Just chew two or three pieces. I just found this out myself. Try it."
> more @ The Cannabist
---
Marijuana Is a Wonder Drug When It Comes to the Horrors of Chemotherapy.

Moroso couldn't afford to lose days of work while he was doing his chemo. He'd heard from friends and read in the paper that cannabis can help a patient through chemotherapy, so he got a letter from his oncologist that allowed him to obtain medical marijuana. (He chose coffee beans infused with 5 milligrams of cannabis, a low dose that he took when he felt he had to.) By the seventh round of chemotherapy, Moroso had dumped his prescription pills. "I would get blasted on the stuff and be happy as a clam, no problems," he says.


>

 more @ Newsweek
---
Hemp - Pot pasta: Italian food fest in London features hemp oil-infused cannabis fare.

Farmers from southern Italy presenting their wares at a London food festival this week say their hemp pasta, oil and bread won't get you high, but do provide a healthy, tasty alternative to the traditional, wheat variety. "Hemp food is truly organic," said Marzio Ilario Fiore, 30, whose farm in the Molise region produces hemp oil and flour. "Hemp requires no pesticides, no fertilizers, and only moderate amounts of water."
> more @ Japan Times
---
Wednesday July 22nd, 2015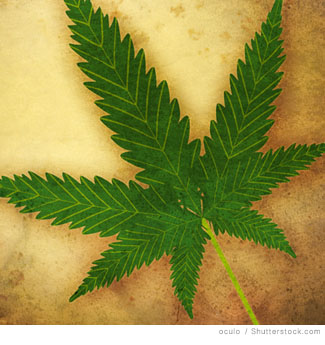 England & Wales - Marijuana growers should not face prosecution, says police chief who has stopped targeting 'small-scale' producers.
Police throughout England and Wales are being urged to end the blanket criminal prosecution of all cannabis growers by a north-east police commissioner who says his force is already by-passing Home Office guidelines on cultivating the banned drug and no longer targets small-scale production.
> more @ Independent.co.uk
Marijuana.Ca comment : This is very significant. Another sign pointing to the collapse of the Marijuana Prohibition. It is more than reasonable to expect that citizens should be allowed to grow some marijuana plants in their own homes. The Canadian laws that criminalize or jail citizens for growing this plant need to be changed immediately. Welcome to the 21st century.
---
Are Time-Released Marijuana Pills the Future of Medical Marijuana?
According to Wana Brands owner John Whiteman, Wana has teamed up with Cannabics, an Israeli pharmaceutical company, to create the industry's first extended release formula that will deliver measured doses over a time frame of up to 12 hours. Each capsule contains two doses, one that activates shortly after ingestion and a second one that activates about four hours later.

---
Canada - Non-Patients Now Eligible for Exemptions to Possession and Trafficking Laws.
"… a peculiar provision inserted into the amendment enabling non-patients, or 'persons providing assistance', to claim an exemption from possession and trafficking laws to the extent necessary to provide assistance to a patient, if the marijuana was obtained by the patient. "person providing assistance" means a person who is providing assistance in the administration of marihuana or a product described in the applicable paragraph (c) of the "Scope of Exemption" section below to a client or an out-patient of a hospital."
> more @ Lift Cannabis

---
Canada - Winnipeg - Medicinal Marijuana shop re-opens doors despite police warning.

The owner of a medical pot shop in Winnipeg is back open for business. Your Medical Cannabis Headquarters on Main Street was busy serving customers on Tuesday. Owner Glenn Price stopped selling product last week after he says Winnipeg police warned him they would shut him down. 
> more @ CTV news
---
Canada - Winnipeg - Editorial : Even cops don't seem to care much about pot.
There is no better evidence of the change in attitudes about marijuana than the forbearance demonstrated by the Winnipeg Police Service in connection with a man who is openly selling pot from a storefront operation. Like the failed abortion prosecutions of the early 1980s, police and the Crown may find juries and judges are loathe to jail citizens who are dispensing marijuana to people with a doctor's prescription, particularly when the evidence would show Ottawa is incompetent and obstructionist in carrying out the task.

"It's time to change the law and end this persecution of pot users."
> more @ Winnipeg Free Press
---
5 Myths About Medical Marijuana.

At this point, marijuana is legal for medical use in nearly half of the country. But David Casarett, MD, author of the recently-released Stoned: A Doctor's Case For Medical Marijuana, wants to clear a few things up. Initially skeptical of marijuana's medicinal value, Dr. Casarett waded through the evidence, spoke to patients, and even tried the drug firsthand to figure out if the hype was warranted. A year and a half later, he's confident that marijuana has medical value, even though we have a lot left to learn about it. Below, Dr. Casarett busts a few of the biggest marijuana misconceptions out there.


>

 more @ Refinery 29
---
Hemp - Press Release : True Leaf Medicine is Conducting Trial Runs in Preparation of Fall Launch of Hemp-based Pet Chews.

True Leaf Medicine has begun trial runs for its hemp-based pet chews in preparation for a fall launch to the specialty natural pet product industry. The company is entering the $60 billion pet industry with a line of hemp focused pet chews and supplements marketed through natural pet health and veterinary channels in Canada and the US.
> more
---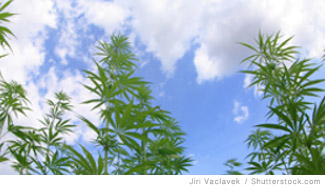 Canada - Vancouver - Marijuana found growing in Vancouver traffic circle.
'It's a beautiful plant,' says neighbour.
> more @ cbc.ca
---
USA - Michigan Makes Moves for Autism and Medical Marijuana.
Michigan could be the first state to include autism as a qualifying condition for medical cannabis. Community members and families with autistic children eagerly await a vote from Michigan's Department of Licensing & Regulatory Affairs (LARA) that will take place July 31 and would permit medical cannabis as treatment for children and persons with autism. State doctors are presenting evidence, for the second time, to a panel who determines whether there is sufficient evidence to add autism as a qualification for medical cannabis.

---
USA - Get Gourmet Marijuana Delivered. 
Love getting high but hate the hassle? Wonder why your marijuana can't be as organically grown and ethically sourced as the rest of your groceries? Fear not, Potbox is here for you. Potbox is a premium medical marijuana subscription service that will deliver ethically grown weed from farm to door. Each delivery includes a set of (beautifully packaged) essentials: two quarter-ounce strains of cannabis, two freshly rolled joints, and everything you've ever wanted to know about your weed: from lab results that include THC and CBD levels, to details on exactly where the leaves were grown.
> more @ PSFK

---
Canada - Sacramental use: Church of the Holy Smoke seeks a reprieve from White Rock council.

Council has maintained that Church of the Holy Smoke founder Robin Douglas contravened provincial building regulations and failed to obtain building permits when he erected tents at 14737 Marine Drive. 
> more @ Georgia Straight
---
Canada - Press Release - Aphria Inc. Announces R&D and Oil Extraction Build Out and Preliminary 4th Quarter Operational Highlights.
Aphria is pleased to announce board approval for the Company to build out a Research & Development laboratory and related advanced equipment technology at its growing facility in Leamington, Ontario. "The industry has opened a new chapter after Health Canada's recent announcement allowing for the extraction and sale of cannabis oils. This expansion will provide Aphria with the opportunity to diversify into marijuana oil extracts and compete in this emerging segment of the market," stated CEO Vic Neufeld. The expansion, budgeted at $1.7 million, is in addition to the previously announced two-phase greenhouse expansion and remains subject to Health Canada approval.
> more
---
USA - Google removes medical marijuana app from Play store.

Google has removed from its Play store an app that allowed California residents to purchase medical marijuana from growers. Green Exchange had said Google approved its Loud Cannabis app and that the program had been available for months before getting pulled. The app allowed people who use marijuana for medical reasons to connect with growers and arrange to have the drug delivered to them.


>

 more @ PC World
---
Hemp - The majority leader of the United States Senate is a huge fan of industrial hemp.

Mitch McConnell, Republican of Kentucky, is so hopeful about the economic benefits the plant can bring to his home state that he inserted a provision in a large agriculture bill now being considered by the Senate that would protect hemp farmers from federal interference.
> more @ marijuana.com
---
Monday July 20th, 2015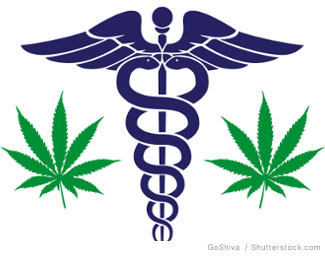 Low THC Marijuana can help heal broken bones, study finds.
Marijuana could be used in medicinal form to speed up the healing of broken bones, according to a new study. Researchers found that the non-psychotropic element in cannabis - the element that does not lead to the user experiencing a high - known as cannabidiol (CBD), significantly sped up the healing process for fractured leg bones in rats after eight weeks.
> more @ Newsweek
---
Reason TV at Colorado's Cannabis Business Summit.
"The legalization of cannabis is way bigger subject than just I can carry cannabis and not go to jail," says Kyle Kushman, an expert medical marijuana cultivator and owner of Pure Life Veganix nutrients. "It's about changing the future of the world."

---
USA - Not your Grandma's cookies: Winterlife Cannabis breaks into edibles.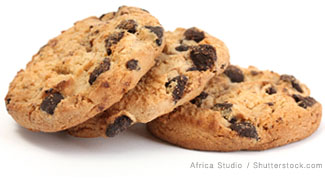 Winterlife Cannabis began as a not-so-legal marijuana delivery service. Now, owner Evan Cox hopes his fledgling edibles business will lend legitimacy to Washington's recreational cannabis industry. 
> more @ Seattle Times

---
Canada - National Post View: Veiled political messaging behind latest anti-pot ads.

All the more unpalatably, the Health Canada ads have landed just weeks before the writ. With the advent of fixed election dates, the pre-writ period has taken on new importance as political parties, activist groups, and yes, incumbent governments launch multi-million dollar advertising blitzes before the regular campaign spending limits kick in. 
> more @ National Post

---
Canada - Winnipeg - "Smoke-in" planned for police HQ to support Glenn Price.

A "smoke-in" in support of Winnipeg's only medical marijuana dispensary, Your Medical Marijuana Headquarters, is planned to take place just outside Winnipeg police headquarters Monday morning.
> more @ Winnipeg Sun
---
USA - These are the states that could legalize pot next.

Marijuana legalization now enjoys majority support in the U.S. -- 52 percent of Americans support legalization, 42 percent oppose it, and 7 percent remain undecided, according to the latest General Social Survey.


>

 more @ Washington Post
---
Hemp - Hempcrete is the newest green building material.

Add hemp fiber to lime and you get a lightweight building material that can be shaped like a cinder block. When fully cured, it floats in water. Buildings up to 10 stories tall have been built from hempcrete in Europe according to Philly.com.
> more @ Green Building Elements
---
Friday July 17th, 2015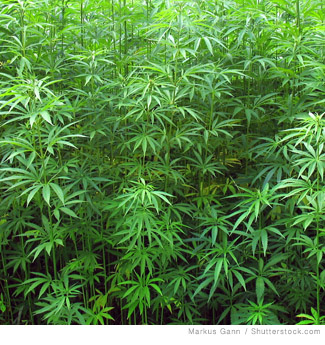 Australia & USA - 'Medical cannabis is helping save my son's life'. Lindsay has a brain tumour, epilepsy, chronic pain and has frequent nauseau.
"I found an abundance of scientific research available that showed the therapeutic benefits of cannabis not only for epilepsy but also as a viable treatment option for specific cancers, chronic pain and strong research results specifically with brain tumours, as well as a host of other conditions. After reading this information we immediately commenced the medical cannabis treatment. Within seven weeks of starting the cannabis treatment we witnessed my son's brain tumor reduce by almost half of its original diagnosed size. My son not only experienced positive benefits of a reduction in the tumor size but also found it to be an effective treatment for controlling his epilepsy and the management of his chronic pain and frequent nausea that he suffered from the lesion.  When we are in the US we have the complete support of a team of doctors who hold a wealth of knowledge and experience in the use of cannabis and cannabinoids as a frontline treatment option."
> more @ The Chronicle
---
Canada - Mark Zekulin CFRA audio interview.
Mark is the president of Tweed, a Canadian medicinal marijuana licensed producer.

---
Canada - Australian family pins health hopes on medicinal marijuana in Victoria, BC.
Bobby Fulton is a cannabis-oil evangelist. The Australian woman uprooted her family two weeks ago to spend the summer in Victoria so her two daughters suffering a rare degenerative lung disease could get a steady, legal supply of the drug. After her elder daughter collapsed last October from toxic levels of the steroids, the family tried cannabis oil. Within two weeks, Tabetha's heart had returned to its normal size and a month after consuming cannabis oil on a daily basis she needed oxygen only at night, her mother said.
> more @ Globe & Mail

---
USA - Denver's ABC affiliate will run its first pot ad next week, pre-Jimmy Kimmel.

Is this the first time a pot product has been advertised on TV? The station's vice president said it will follow the state's strict cannabis advertising laws. "KMGH has agreed to accept ads from legal cannabis businesses," said Brad Remington, the station's vice president and general manager. "The first of these TV ads will probably air within the next week. We have set some strict guidelines on when these ads can run and the content of the ads. Ads for recreational use, for example, cannot air until after 10 p.m. and cannot show people using the product. We will also accept ads from legal businesses on The Denver Channel, with restrictions." 
> more @ The Cannabist

---
USA - Marijuana legalization in California: Leading group moves to place initiative on 2016 ballot.

Proponents of a proposed ballot measure aimed at making California the fifth state to legalize pot for recreational use are a few weeks away from kicking off their November 2016 campaign, supporters said Thursday. During a conference call with reporters, Sky Jones said she thinks it will take up to $14 million to run a successful campaign.
> more @ Mercury News
---
USA - The new legal marijuana business has created once-in-a-lifetime business opportunities.

There are risks and challenges, but there also could be a pot of gold at the end of this entrepreneurial rainbow.


>

 more @ Seattle Times
---
Hemp - Hemp, hemp hooray: Ballot time.

Since 2013, I have been affiliated with a group of citizens working to place on the statewide ballot the California Cannabis Hemp Initiative, or CCHI as we call it (www.cchi2016.org ). - by Scott Kender
> more @ Times Standard
---
Thursday July 16th, 2015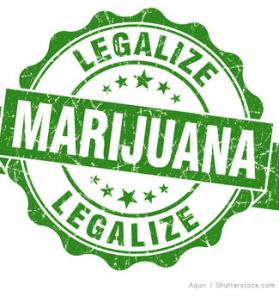 Canada - Marijuana Legalization Will Drive Young Canadian Voters to the Polls.
The marijuana vote is real, and it's spectacular, according to an exclusive poll provided to VICE News. Forum Research contacted Canadians across the country to ask if they would be more like to cast a ballot for a pro-legalization candidate. For more than half of Canadians polled, the answer is: yes. The results are surprising not because Canadians are pro-legalization—previous opinion surveys have pegged support for legalizing or decriminalizing at roughly two-thirds—but the poll shows that people actually see it as an election issue.
> more @ Vice - Justin Ling
---
Canada - Mother fears seizure relapse after young girl's marijuana prescription not renewed by a doctor at Alberta Children's Hospital.

Sarah Wilkinson says the normal, happy life of her nine-year-old daughter, Mia, is in jeopardy following a doctor's decision to discontinue the girl's medicinal marijuana treatment. Sarah says the herb, taken orally in oil form through a dropper, has resulted in a remarkable improvement in Mia's health and the young girl has been seizure free for nearly a year and a half. Mia requires no other medication at this time.

---
Winnipeg medical marijuana dispensary owner refuses to be shut down.
Glenn Price says police asked him to stop selling medicinal marijuana on Tuesday.
> more @ cbc.ca

---
Canada's Changing Medical Marijuana Landscape Creating Opportunities, Headwinds for Businesses.

Canada's medical marijuana industry is undergoing a sizable shift on several fronts, creating both opportunities and difficulties for business owners. A ruling by the country's top court has opened the door for the sale of cannabis oils, giving licensed producers a new avenue to serve patients, boost revenues and expand the market. "What you're seeing is the growth of a nascent industry," Michael Lickver said. "There's increased competition, and the number of patients are increasing, but not very quickly, so it's a small pie for 25 people to eat. There's going to be more consolidation — there's no way to avoid that. It's a textbook life cycle for any industry."
> more @ MJBiz Daily

---
USA - Press Release - MaryJane Group Announces Grand Opening of Hotel San Ayre by Bud+Breakfast.

Hotel San Ayre today officially re-opens as a Bud+Breakfast™ property, owned and operated by The MaryJane Group, Inc. (OTCQB: MJMJ). Joining the company's two existing Bud+Breakfast locations in the Denver area, Hotel San Ayre is poised to offer guests seeking a cannabis-themed vacation even more opportunities for education and enjoyment.
> more
---
USA - Hawaii - Ige Signs Bill Legalizing Medical Marijuana Dispensaries in Hawaii.

Issuing a press release instead of holding a bill-signing ceremony, the governor quietly approves the establishment of a dispensary system.


>

 more @ Civil Beat
---
Hemp - Kanèsis Looks to Bring Hemp Filament to Market for 3D Printing Hemp Drones & Much More.

For two Italian men, named Giovanni Milazzo (23) and Antonio Caruso (27), they are looking to bring this naturally grown product into the 3D printing space in quite an interesting way: via 3D printer filament. That's right, they are looking to sell hemp as a feedstock for 3D printing products through their company, Kanèsis.
> more @ 3DPrint.com
---
Wednesday July 15th, 2015
 
I went to a marijuana dispensary in Colorado and it felt just like visiting a wine store.
I don't smoke marijuana, but I recently visited Colorado and decided to check out a marijuana dispensary. Colorado's tourism industry has been skyrocketing, and many claim it's due to January 2014's legalization of the possession and sale of cannabis. Whether that's true or not, dispensaries are estimated to have brought in $295 million in sales as well as $51 million in tax revenue in 2014.
> more @ Business Insider - Sophie-Claire Hoeller
---
How medical marijuana could literally save lives.

The JAMA study found solid evidence that marijuana is effective at treating one big condition: chronic pain. The JAMA review found "30% or greater improvement in pain with cannabinoid compared with placebo," across the 79 studies it surveyed. A new NBER working paper out today is a helpful reminder of why that finding is so important. Pain management -- especially chronic pain management -- is a tricky business. Prescription painkillers are highly addictive and deadly -- they killed more than 16,000 people in 2013, according to the Centers for Disease Control and Prevention's's latest numbers. In the U.S., drug overdoses kill more people than suicide, guns or car crashes. The CDC now calls prescription painkiller abuse an "epidemic."
The researchers found that the presence of marijuana dispensaries was associated with a 15 to 35 percent decrease in substance abuse admissions. Opiate overdose deaths decreased by a similar amount. 
---
When Marijuana Is The Cure: A Doctor's Case for Medical Marijuana.
A year and a half ago, Dr. David Casarett did not take medical marijuana very seriously. "When I first started this project, I really thought of medical marijuana as a joke," he tells Fresh Air's Terry Gross. But then the palliative care specialist began to look seriously into the issue, and his mind began to change: "I've come to realize there really are medical benefits to medical marijuana. ... For many of the patients I spoke with, medical marijuana is not a joke. It's not funny. It's a treatment that they've come to rely on."
> more @ NPR.org

---
Dispensaries - The Wild West of Vancouver.

Just because medical marijuana dispensaries are now regulated doesn't mean that people will become addicted to marijuana, adds Dr. Benedikt Fischer, a senior scientist at the Centre for Addiction and Mental Health in Toronto. He compares the current marijuana situation with the temperance movement and the prohibition of alcohol in the early 20th century. Back then, the only place people could get alcohol was in the pharmacies for supposed medicinal purposes. "These weren't chronically ill people discovering that alcohol was a medical cure for the chronic illness they had; it's just a substance they wanted to consume for a variety of reasons."
> more @ CMAJ.CA - Shannon Lough

---
Learning To Accept Marijuana Victory And Build On It. By Keith Stroup, NORML Legal Counsel.

It is important as we continue to move forward that we recognize the value of slow, steady change, and that we learn to accept and enjoy our victories as they occur, even though they will seldom be as complete as we might wish, and will require additional work in coming years to fix problems that remain. It is far easier to fine-tune these laws to make them work in a more equitable manner, once marijuana smoking has been legitimized and marijuana smokers are no longer considered criminals. 
> more @ The Weed Blog
---
Oregon's Cannabis Creative Conference Adds Investment Forum To Educate Entrepreneurs And Investors.

The upcoming Cannabis Creative Conference, slated for July 29 and 30 at the Oregon Expo Center in Portland, has added an Investment Forum on July 28 to help investors and entrepreneurs profit in the newly legalized marijuana industry. The forum is presented by the Marijuana Investor Summit.


>

 more @ The Weed Blog - Johnny Green
---
Hemp - USA - Hemp 101: What is Hemp, What's It Used For, and Why is It Illegal?

Hemp is one of the oldest domesticated crops known to man. It has been used for paper, textiles, and cordage for thousands of years. In fact, the Columbia History of the World states that the oldest relic of human industry is a scrap of hemp fabric dating back to approximately 8,000 BC.
> more @ Leafly - Kentucky Hempsters
---
Tuesday July 14th, 2015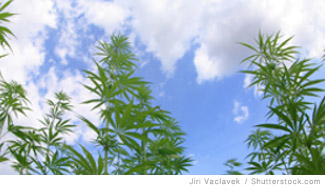 Canada - the Normalization of Marijuana.
"You'll never hear me say that marijuana is a medicine." - Rona Ambrose, Minister of Health. With those words, Rona Ambrose arguably provided the catalyst for marijuana's de facto full-scale legalization in British Columbia. Her recent rants (along with some ridiculous public service announcements and attack ads) could also conceivably cost her party the election, as voters increasingly see legalization as a key election issue in a tight race where every vote will count.
> more @ Chris Clay
---
Canada - How Ottawa created the 'wild west' of medical marijuana. 

Pushing aside both scientific literature and the personal experiences of Canadians, Health Minister Rona Ambrose still refuses to acknowledge cannabis as a medicine. By refusing to take a leadership role and create a medical cannabis-access program that could serve the diverse needs of patients, the federal government is responsible for what we are seeing in the "wild west" of Canada – a disconnect between realities on the ground and sound public policy.
---
Medical marijuana effectively treats Multiple Sclerosis symptoms, review finds.
"One thing that is just intolerable for me are these excruciating leg cramps," she says. Powerful muscle relaxants didn't help. She now has a medical marijuana permit and uses an extract specifically made for her. "I tried it as a last resort, and it's been an absolute blessing for me," she says. On Monday, for the first time, the American Academy of Neurology said medical marijuana is an effective treatment for some symptoms of multiple sclerosis. It concluded spasm, muscle tightness and pain can all be helped.
> more @ CBS News

---
Marijuana may be helping to overcome painkiller abuse in America.

It's yet another feather in the cap of those who champion legalizing pot in the US. In a working paper published by the National Bureau of Economic Research (paywall), researchers observed that in US states with medical marijuana dispensaries, the number of admissions to rehabilitation facilities for pain medication and opioid overdoses has decreased by 15% and 16% respectively.
> more @ QZ.com

---
Canada - Health Canada spends $1,500,000 of your tax dollars on recycled pot and drug TV ads.

Health Canada is spending $1.5 million to air recycled ads on prescription drugs and pot in the run-up to the fall federal election. The Canadian Medical Association, the College of Family Physicians of Canada and the Royal College of Physicians and Surgeons of Canada refused to endorse the campaign, saying it had become a "political football on Canada's marijuana policy." 
> more @ Metro News
---
USA - Marijuana opponents using US racketeering law to fight the industry.

A federal law crafted to fight the mob is giving marijuana opponents a new strategy in their battle to stop the expanding industry: racketeering lawsuits.
> more @ Star Tribune
---
Hemp - Hemp Beauty: Hibiscus Organic Healing Cream is Fijian Fabulous.

Kama Fiji's Hibiscus Organic Healing Cream is infused with CBD hemp oil, the strongest concentrated CBD topical available anywhere at 200mg per oz. Don't worry, you won't get high from this hemp oil, CBD is a non-steroidal anti-inflammatory solution that helps ease the pain for a wide variety of ailments.
> more @ Monsters and Critics
---
Monday July 13th, 2015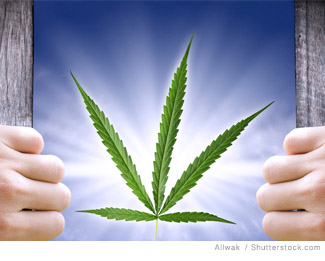 Is juicing raw marijuana the next green drink? 
Katie Marsh's unusual recipe stems from being diagnosed with rheumatoid arthritis, three years ago. The autoimmune disease causes painful swelling in the hands and feet. She met Dr. William Courtney, a physician, researcher and leading expert in raw dietary cannabis who is based in Mendocino, Calif. Once she learned what strains to look for, she obtained a bag from a grower and started juicing it every day. "I saw results very quickly. Within a matter of a couple of days I was able to stop the prednisone and ibuprofen," she said.
> more @ Fox News
Marijuana.Ca comment : There is alot to discover about this wonderful plant.
---
Canada - Press Release : Cannabis is a Medicine – A Response to the Globe and Mail's Margaret Wente. by Cam Battley, Bedrocan. 

For more than a year, Canada has had a federally-regulated medical cannabis regime. It's a system unique in the world – tightly regulated by Health Canada, market-based with multiple competing licensed producers, and arguably represents Canadian leadership in an emerging area of medical research and treatment. Our national medical cannabis system works well, specifically because it treats cannabis as medicine.
---
Canada - BC - Medical marijuana dispensary pilot project considered by White Rock city council.
Randy Caine wants the city to prepare for a potential influx of marijuana dispensaries. White Rock city council have voted to direct staff to look into the viability of a pilot dispensary project.
> more @ cbc.ca

---
USA - Airport in Oregon allows pot on in-state flights.

Those who are flying within the state of Oregon can bring their marijuana with them on in-state flights, as the Portland airport now allows it.
> more @ Digital Journal

---
USA - Dr. Sue Sisley, Marijuana researcher to speak Wednesday. She is investigating marijuana and PTSD (Post Traumatic Stress Disorder).

An Arizona doctor and prominent medical pot researcher is scheduled to give a lecture in Pueblo Wednesday on the effects of marijuana on combat veterans with post-traumatic stress disorder. 
> more @ Chieftain
---
USA - Canada : After 'Year of Pot,' Marijuana Industry Is Worth Serious Cash.

These are exciting times," wrote Troy Dayton, ArcView CEO, in the company's Executive Summary of its "The State of Legal Marijuana Markets" report. Times in which "new millionaires and possibly billionaires are about to be made."
> more @ Alternet.Org
---
Hemp - Hemp sector seeks move to Ag Canada umbrella.

The usual jokes about marijuana in connection with hemp were refreshingly absent during a tour of industrial hemp plots near Lethbridge June 24. Maybe Jan Slaski's mission is getting results. "I am on a mission to educate the general public about differences in these two close cousins: industrial hemp and marijuana," said Slaski, who is the team lead on crop development and management for Alberta Innovates Technology Futures.
> more @ Producer.com
---
Friday July 10th, 2015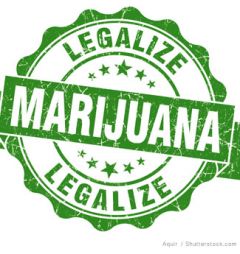 Canada - Former B.C. solicitor-general and police chief, Kash Heed, says B.C. should Legalize Marijuana. 
Kash Heed says provincial government could follow Washington state and legalize, regulate and tax marijuana use by adults. "B.C. could do it in a responsible way, if there was the political will provincially," said Heed, who also served as the commanding officer of the Vancouver Police Department's drug squad. "It's time for them to take a position on this at the provincial level, absolutely.
> more @ The Province
Marijuana.Ca comment : We strongly support legalizing and regulating Marijuana for adult use. An election is coming. Your vote counts. See > Pot.Ca
---
Canada - FAQ (so far) on Health Canada's Extract Announcement. By Adam Greenblatt from Santé Cannabis.

What does "cannabis oil" mean under this exemption?
What kind of products can I legally make with my dried or fresh marijuana?
---
Canada - 7 Answers About Health Canada's New Medical Marijuana Rules. By Dana Larsen
Health Canada has changed medical marijuana regulations to allow the production and distribution of marijuana oil and fresh bud. Find out what the new rules actually mean for patients.
> more @ Cannabis Culture

---
USA - AMC stirs the pot with ad in High Times marijuana magazine.

In a sign that the political winds are changing, High Times — the 41-year-old monthly magazine dedicated to all things marijuana — has landed its first ever non-pot-related advertiser. IFC, the cable TV channel owned by AMC Networks, has taken out an ad in the October issue for its show "Comedy Bang! Bang!". Publisher Mary McEvoy, an 11-year veteran of the magazine, said, "This is a first. We hope it unplugs the dam."
> more @ NY Post

---
Canada - Hydropothecary. The Apple Store of medical marijuana?

A boutique brand aims to give medical marijuana the white-glove, apothecary-chic treatment.
> more @ Macleans
---
USA - Pot Is Now a Full-Fledged Service Industry.

Once the marijuana industry began to boom in 2014 due to legalization in some states, there came about, like any traditional goods-based industry, a fresh crop of for-profit service and infrastructure businesses to support it. Since then, a successful cannabis ecosystem of financial and other services has been growing like a weed.
> more @ Wall Street Daily
---
Hemp - Canada's hemp industry growing fast but competition on the horizon.

Business is booming for Canada's hemp industry, but industry experts say it could be on the cusp of even bigger things. "This year is a year of change," says Jan Slaski, a senior researcher at the government-funded Alberta Innovates Technology Futures who has been studying hemp uses.
> more @ Chronicle Journal
---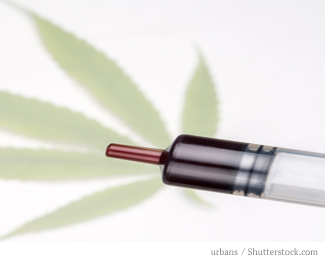 Canada - Health Canada responds to Supreme Court decision, and now allows Licensed Producers to produce and sell Marijuana Oil, fresh marijuana buds and leaves, in addition to dried Marijuana. 
- Statement on Supreme Court of Canada Decision in R. v. Smith -
Health Canada has taken the immediate step of issuing a section 56 exemption under the Controlled Drugs and Substances Act (CDSA), allowing licensed producers to produce and sell cannabis oil and fresh marijuana buds and leaves in addition to dried marijuana (plant material that can be used to propagate marijuana will not be permitted to be sold by licensed producers to clients).

> Full statement @ Health Canada's website
Marijuana.Ca comment : This is a good step in the right direction that benefit patients. Marijuana.Ca strongly urges Health Canada to immediately expand this list to include edibles, topicals and tinctures.

Various news outlets reporting on this important announcement:

> CBC.CA - 916 comments

> Globe and Mail

> Toronto Sun

"They are not allowing edibles," Lawyer Kirk Tousaw said in a telephone interview. "It's a small step in the right direction. But it's just such a cynical response. While it appears to be an opening up, it is really, in my view, an attempt to restrict the scope of the Supreme Court of Canada's decision."
> Georgia Straight

> Vice

> Toronto Star
---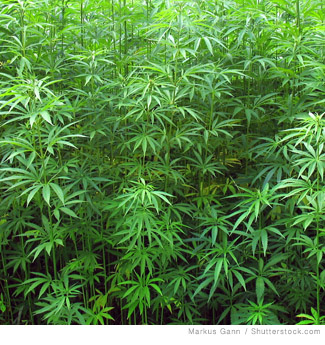 Canada - 67% of British Columbia residents polled, want to Legalize Marijuana. This is a huge number.

The Question: Given what you know, do you support or opposed the legalization of marijuana in Canada?
Two-thirds of those polled (67%) said they support legalizing marijuana in Canada — including 72% of those aged 18-to-34 and 77% of Vancouver Island residents, according to Mario Canseco, Insights West spokesman.
> more @ 24hrs.ca

> poll question and data @ Insights West
---
USA - Potbox: It's a monthly marijuana subscription.
Potbox is a San Francisco-based startup launching today that will ship ethically sourced, premium-quality marijuana to its customers.
> more @ Fast Company

---
Canada - Lawyers see ample opportunity as marijuana goes mainstream.
 
The legalized pot industry is quickly moving into the mainstream of Canada's business and legal communities. Driving growth is the new Marijuana for Medical Purposes Regulation (MMPR).
> more @ Financial Post

---
Canada - BC marijuana producers hail Health Canada for approving sale of oils.

"It's a great day for patients; it's a great day for the future of our legitimate industry."
> more @ CKNW
---
Hemp - Hemp Oil Canada Inc.,a hemp company in Manitoba receives funding. Investment worth more than $300,000.

The governments of Canada and Manitoba are working together by investing in the province's successful hemp industry.
> more @ Farms.com
---
Wednesday : Breaking News: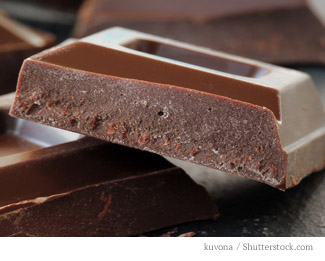 Canada - Most support city of Vancouver's medicinal marijuana shop regulations, survey finds.  
But majority of British Columbians are opposed to banning the sale of edibles.

> more @ Vancouver Sun
---
Canada - Vancouver Cannabis Conference, July 19th, 2015.

July 19th, Vancouver, BC, 13 Panelists, 15 Exhibitors. Marc and Jodie Emery, Kirk Tousaw, Chris Bennett, and Philippe Lucas will be some of the expert panelists sharing their views on the ongoing cultural discussion about Cannabis.
> more
---
Canada - New research into medical marijuana and arthritis to be conducted at Dalhousie.

The Arthritis Society has announced it is funding research into medical cannabis at Dalhousie University. The society also announced it will host the first national conference on medical marijuana later this year. Officials said Aphria Inc. and The Peace Naturals Project, two Ontario-based marijuana producers, will donate $100,000 each.
> more @ GlobalNews.Ca

---
10 Arguments in Favor of Legalizing Marijuana.

1. The World Will Not Collapse into Chaos.
2. The Prohibition of Marijuana Takes a Financial and Social Toll on Society.
> more @ Leafly

---
This 3D-Printed Hydroponic System from 3Dponics Snaps Together Like Pot-Laced LEGO.

As we move towards a 420 future, hydroponic systems for a bit of homegrown foliage will be in great demand. The folks at 3Dponics are ready. 
> more @ Tech Crunch
---
Chile's lower house of Congress approves marijuana planting bill. 

As it stands, the bill would allow the possession of up to 10 grams (0.35 ounce) of cannabis and the growing of up to six plants.The measure still must go before a health commission and be approved by the Senate. 
> more @ GlobalNews.Ca
---
Hemp - Get a nutritional hit with hemp.

Cousin of cannabis won't get you high, but it's an easy way to boost food's healthiness.
> more @ The Province
---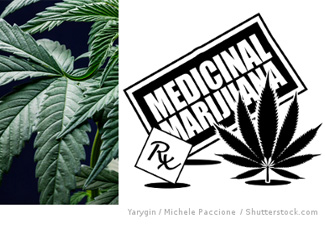 The Dravet Syndrome (Severe Epilepsy) Foundation's position statement on CBD - Medicinal Marijuana.  
Dravet syndrome is a severe and intractable epilepsy. The Dravet Syndrome Foundation (DSF) is d edicated to funding research into better treatments for those afflicted with this devastating condition. DSF recognizes that there is a growing interest among families, physicians and the medical community in the use of cannabidiol (CBD) for the treatment of Dravet syndro me. CBD is one of more than 60 cannabinoids in the marijuana plant.

> more
---
Canada - Medical marijuana is a charade. - Margaret Wente 

Marijuana is a popular way to relieve the symptoms of post-traumatic stress disorder (PTSD), and some veterans swear it saved their lives. The properties of cannabis, while not entirely harmless, are widely known and clearly beneficial for many.
> more @ Globe & Mail
Marijuana.Ca comment : This is a poorly written article full of contradictions and confusion. Check out the comment section at the article page to read posts from people who challenge her assertions. 
---
USA - It's a year since Washington legalised marijuana and the sky hasn't fallen down.

It turns out legalising marijuana in Washington wasn't such a bad idea. Who would have thought (a few people actually did) that making weed widely available in the state would not be catastrophic. If you're judging the decision based on money generated, it was certainly a good one. Washington's racked up more than $250 million (£160m) in marijuana sales in the past year from around 160 weed stores — roughly $62m (£39m) of which constitute marijuana excise taxes.
> more @ Metro.co.uk

---
USA - How Travis Maurer went from Missouri pot bust to masterminding Oregon's marijuana initiative.

Travis Maurer drove across Portland's Burnside Bridge at midnight on July 1, savoring the sight of hundreds of revelers celebrating legal marijuana. "I can't believe we did this," Maurer remembers thinking, flashing back to the years of effort that led to this moment.
> more @ Oregon Live

---
Painless solution: medical marijuana. A doctor speaks.

From my position as a physician, as well as someone who suffers from a debilitating neurologic-pain disease, recommending something that provides a seriously ill patient with proven relief, and which is safer than current treatments, is a no-brainer. How in good conscience can lawmakers not support legalization of a drug that the AMA itself concludes is effective in relieving suffering for some of their constituents? Jeffrey Fogel, M.D., Ambler
> more @ Philly.com
---
USA - California Governor Signs Medical Marijuana Organ Transplant Bill. 

Today Governor Jerry Brown signed AB 258, the Medical Cannabis Organ Transplant Act.  AB 258 prohibits discrimination against medical cannabis patients in the organ transplant process, unless a doctor has determined that medical cannabis use is clinically significant to the transplant process. 
> more @ The Weed Blog
---
Hemp - Hemp Hits New Highs.

In a small town about an hour north of Denver sits a nondescript warehouse where, decades ago, workers canned beans and tomatoes on an assembly line. Today, the chemists inside have much loftier ambitions. They're aiming at a cheap, fast and sustainable way to make the stuff that makes our world, from sugars to fibers to plastics.
> more @ ozy.com
---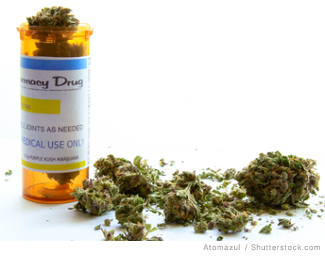 Canada - MedReleaf is one of the largest medicinal marijuana suppliers in Canada. 
Providing thousands of patients with medication for epilepsy, Crohn's disease and more. On June 11, the Canadian company announced a business partnership with Compassionate Care Center of New York to share its data, business practices and exclusive intellectual properties, including several strains of medicinal cannabis.

> more @ Buffalo News
---
Canada - Vancouver - Locations of Pot compassion clubs, non-profits may not be affected by bylaw in Vancouver. 

Councillor Kerry Jang said there is a way for them to remain in their current locations. In a meeting with representatives from the B.C. Compassion Club Society and long-time cannabis activist Dana Larsen, who runs two of Vancouver's oldest non-profit dispensaries, he explained how they can apply to the Board of Variance for special permission to stay within the buffer zones imposed by city staff.
> more @ Globe & Mail

---
Marijuana extractions.

Marijuana extractions of any kind have made an incredible boom in both the medical and recreational markets. They're versatile, have countless uses, and have incredible medicating properties.
> more @ Lift

---
USA - Boston - So you want to sell legal medicinal marijuana .Four steps to get you in business.

You may have a passion for the product, but getting the go-ahead to start growing and selling marijuana in Massachusetts can be a long, expensive and difficult path.
> more @ Boston.com

---
USA - What It's Like To Experience The Freedom Of Marijuana Legalization.

On Election Day 2014 Oregon voters approved Measure 91, which ended marijuana prohibition for people like me. July 1st marked the first day that the law took effect, and I've been living fear free for almost two days now. It's a feeling that I can't fully capture in words.
> more @ The Weed Blog
---
USA - War Veteran with PTSD, Kristoffer Lewandowski, Faces Life in Prison for Pot, His Wife Calls for Help. 

Under Oklahoma's harsh marijuana prohibition laws, 100% disabled US Marine Corps veteran Kristoffer Lewandowski, who served three tours of duty overseas including stints in Iraq and Afghanistan, is reportedly facing up to life in prison for growing under an ounce of marijuana in his home in an effort to treat his PTSD and wean himself off of pharmaceutical drugs. His wife spoke exclusively to Truth in Media about their family's ordeal. 
> more @ Truth in Media
---
Hemp - Kentucky funds hemp seed processing plant with tobacco settlement money.

Using money from a settlement with cigarette makers, Kentucky has invested in Boer goats, honeybees and even prawns to help shift the state's farm economy away from tobacco. Now, hemp is joining that list.
> more @ wdrb
---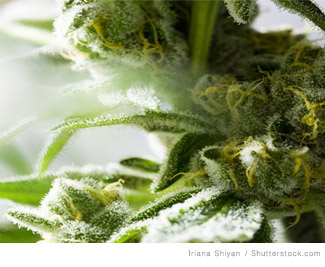 Canada - Marijuana industry flourishing amidst Conservatives' war on pot. 
As the Conservative government's champion in the war on pot, Health Minister Rona Ambrose has taken some heavy blows and faces the prospect of more.

> more @ Globe and Mail
---
Canada - Toronto - The Lift Cannabis Forum : July 20th, 2015 at the Al Green Theatre.

The Lift Cannabis Forum Series is our attempt to expand on the conversations and topics relevant to the current medical marijuana industry in Canada, from the perspective of patients, producers, doctors, activists and more. Medical cannabis is a subject that continues to grow in popularity in Canada and around the globe, and we feel it important to help ensure the conversations on the subject are as nuanced and informed as they need to be.
> more @ Lift

---
One family's powerful and heart wrenching medical-marijuana story.

Erika and Michael Zorn pause on a walk in their Bucks County neighborhood June 4, 2015 with children, Lily (right), 2-1/2 and Emma (left), 6-1/2. Erika has struggled with severe Lupus and found relief for her debilitating symptoms: She smokes pot, which they illegally grew in their basement for years until cops were alerted and arrested them on drug charges.
> more @ philly.com

---
Canada - Tweed's acquisition of Bedrocan changes Canada's marijuana industry, says M Partners.

"We are bringing the two strongest brands in Canadian cannabis under one roof," said Tweed CEO Bruce Linton. "We will continue to develop and grow the Tweed and Bedrocan Canada brands, focusing on rapidly increasing market penetration for our full-line of products. Over 5,000 existing customers will now benefit from having access to products from two producers. For future patients and physicians, the choice will be clear."
> more @ can tech letter

---
Canada - What Montreal Would Look Like If Marijuana Was Legalized.

Montreal is known for its party life and epicurean tendencies, but legalizing marijuana brings so much more to the table than fostering that lifestyle. In fact, it has some serious benefits, so why is there such a big divide? For starters, we know that it would definitely increase tourism. It also has therapeutic properties that have been proven helpful for cancer patients and other illnesses.
> more @ mtl blog
---
USA - Medical marijuana is now legal in Minnesota! 

At the stroke of midnight, on July 1st, medical marijuana became legal in Minnesota. Moments later, the state's first cannabis clinic welcomed its first patients. "We've been waiting a long time for this," said Kim Kelsey, holding up a small white pill bottle containing a week's supply of cannabis pills outside. The Minnesota Medical Solutions clinic in downtown Minneapolis opened its doors just after midnight July 1 for a handful of clients, like Kelsey, who didn't want to wait even a few more hours to start treatment. 
> more @ star tribune
---
Hemp - 10 Ways Hemp Seeds Could Benefit Your Life.

"Being a source of all essential amino acids and fatty acids, and an array of vitamins and minerals makes hemp seed a nutrient dense, complete nutrition-packed seed," says Shaistha Zaheeruddin, registered dietitian and founder of Modest Nutrition in Milton. "This seed is comparable to many healthy nuts and seeds (like walnuts, flax, chia seeds) with a lot of promise [for long term health benefits]."
> more @ huffington post
---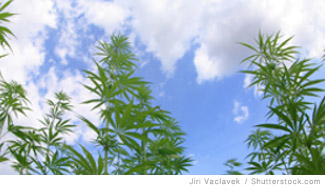 Is There a Class for Pot Newbies? And, what about massage oil infused with marijuana?
1. Most people take Pot Smoking 101 during high school or college, but there are plenty of ways to learn about proper cheeba use without revealing yourself as a newb. 2. Massage : Marijuana-infused topicals and CBD oils have become a hot item on dispensary shelves, thanks to the relaxation and pain relief they bring without the psychoactive effects associated with marijuana.

> more @ West Word
---
Canada - Hydropothecary. High hopes for luxury medical pot model: Hydropothecary targeting the 'discerning customer'.

The way Sebastien St-Louis sees it, there is plenty of room for growth in the field of high-end medical marijuana. The CEO of Gatineau-based Hydropothecary, which was awarded a licence to officially sell medical pot earlier this month, says his company will separate itself from the pack by offering a top-quality product and superior customer service.
> more @ OBJ

---
Canada - Aurora Cannabis, Alberta's first commercial medicinal marijuana operation, harvests first crop. 

"It was a good crop. We have seven different strains. The buds look good," said C.E.O Terry Booth.
> more @ ctv news

---
Canada - Winnipeg's first medical marijuana dispensary now open.

Your Medical Marijuana Headquarters opened on Main Street on July 1. The store offers marijuana for purchase with the appropriate paperwork from a doctor.
> more @ cbc.ca

Marijuana.Ca comment : It will be important to see how the city of Winnipeg and the Winnipeg police respond to this.
---
NFL RUMORS: Marijuana Used By 60 Percent Of Players As Aid Against Concussions, Head Trauma; Better Option Than Opioid Painkillers?

One unnamed player claimed that the use of marijuana kept him from committing suicide.
> more @ HNGN
---
Canada - Hyasynth Bio working to mimic medical effects of marijuana in yeast. 

Kevin Chen is a 23-year-old biochemist who has never used pot. He does know a lot about it, though — specifically, its molecular structure and how cannabinoids present in marijuana can alleviate the symptoms of a variety of illnesses. Chen and his Montreal-based company, Hyasynth Bio — co-founded with scientists Zach Wiltshire, Alex Campbell and Shoham Mookerjee, and communications maven Sarah Choukah — are developing cultured yeast that mimics the effects of different cannabinoids at a molecular level, without getting patients high. 
> more @ Montreal Gazette
---
Hemp - How Hemp Can Save Fish, Reduce Water and Help Save Trees.

For many people who strive to live healthier lives, the message is clear: make sure you get enough Omega fatty acids in your diet. Many people like the convenience of supplements to get Omega 3 and Omega 6 fatty acids. However, most Omega fatty acid supplements come from fish oil that is extracted from harvesting fish, which is wreaking havoc on certain fish populations. Envision Naturals launched a Kickstarter campaign to raise capital for and awareness of the Save the Fish Hemp Oil supplements.
> more @ Just Means
---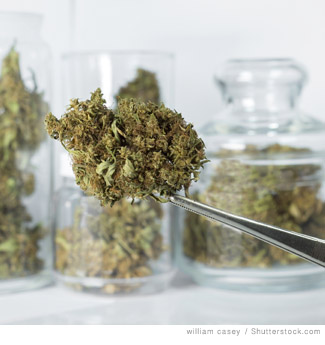 Canada - Other cities will follow Vancouver's lead on Marijuana: councillor.
Vancouver city councillor,Kerry Jang, said he has heard from other municipalities, including Victoria, that are eyeing Vancouver's new bylaws to manage a recent spike in medicinal pot businesses.Feds' mishandling of the medical marijuana issue created a vacuum that caused pot shops to pop up, says Kerry Jang. The Conservative government's "ideological" changes to federal medicinal marijuana rules will prompt other cities to follow Vancouver's lead and regulate pot shops on their own, a local councillor says.

> more @ The Vancouver Observer
---
USA - Recreational marijuana is now legal in Oregon!

Under the law, Oregon residents 21 and older can smoke privately, grow up to four plants and legally posses up to eight ounces (227 grams) at home and have one ounce (28 grams) outside home, the Liquor Control Commission said.
> more @ Business Insider

---
Canada - Tom Kott: Legalize pot — just don't let the government monopolize it. 

All roads currently lead to the marijuana's eventual liberalization: both the NDP and the Liberal Party support some form of decriminalization or legalization. A change of government, then, will see the country embrace some less draconian approach to the drug. The biggest mistake any of these parties could make, then — and sadly, the mostly likely one — would be to give the government a monopoly on the sale and production of cannabis.
> more @ National Post

---
Why Canada should update its archaic marijuana laws.

It's no longer rational for marijuana to remain illegal.
> more @ The-Peak.Ca
---
USA - California - I Got A Marijuana Prescription And Pot In Minutes Without Leaving My Couch.
(The Eaze company sometimes delivers marijuana in 15 minutes! - Marijuana.Ca)

Perhaps that's what makes my experience with Eaze, an on-demand weed delivery marketplace, all the more surreal. Last Friday while sitting in my friend's living room, I was able to get a preview of the company's new app-based feature, which allows users to consult with a doctor via their mobile phones or computers for medical marijuana assessments. Within an hour I used Eaze to video conference with a doctor, receive a marijuana recommendation and purchase an eighth of an ounce of "Sour Diesel" for delivery.
> more @ Forbes
---
Canada - - Press Release : CannTrust - Forces and families Health and Mental Wellness Outreach Program - June 13-14 in Barrie 

We are pleased to announce that CannTrust Inc., Canada's only pharmacist controlled and operated producer of medical marijuana, has partnered with FORCES & FAMILIES, a Canadian volunteer organization that provides support to Veterans, members of the Canadian Armed Forces and their families, to launch a new Family Health and Mental Wellness Outreach Program. This initiative will provide education and support to Canadian veterans and their families who suffer from health issues and mental wellness challenges. 
> more @ Barrie Examiner

---
Canada - Marni Soupcoff: City of Vancouver not the marijuana freedom fighter sick patients need.

If one reviews the Supreme Court of Canada's recent unanimous decision that possession and production of medicinal marijuana cannot be restricted to dried cannabis — in other words, that if you're a cancer patient with a prescription for medical marijuana, the government can't demand you smoke the substance rather than eat it — one is struck by the degree to which the current legal regime is a muddled mess. Now, cancer patients who are too nauseated to smoke may legally possess the pot brownies that offer them considerable relief, but they'd better be proficient at cannabis baking because no one is allowed to sell them the confections. It's still illegal to sell medicinal marijuana edibles. But who's protecting sick Canadians of all ages — and their right to seek medical treatment and solace from suffering? Vancouver is not the villain it's being made out to be by Ambrose and company, but neither is it the freedom-bearing hero that we need.
> more @ National Post
---
Hemp - Nourish: Fight inflammation through food.

Foods high in Omega-3s such as hemp seeds or walnuts can bring those Omega fats back into balance.
> more @ The Star Phoenix
---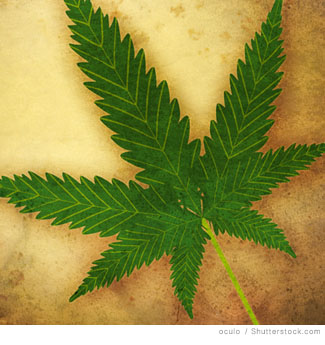 Canada - Toronto Mayor John Tory on Monday reiterated his support for Marijuana decriminalization as a "positive step forward for Canada" though there are no immediate plans to follow Vancouver's lead to regulate how pot is sold.
Tory said it's inevitable "that we're going to have to have some discussion going forward" about the rules governing pot sales. He predicted that marijuana legalization is going to be a major issue in the upcoming federal election campaign.

> more @ The Toronto Star
---
Canada - BC - Illegal marijuana dispensaries not a priority for Vancouver police Chief Adam Palmer.

The Vancouver Police Department's new Chief Const. Adam Palmer agrees with federal Health Minister Rona Ambrose that the city's flourishing marijuana dispensaries are breaking the law — but he isn't planning a crackdown.
> more @ cbc.ca

---
USA - A year after Utah OKs therapeutic hemp oil, parents say it's 'single most effective' treatment for kids with epilepsy. 

The torrents racking Isabelle Knowlton's brain have subsided. The 10-year-old girl is now winking at boys in church. For the first time, she is giving hugs and lighting up at the mention of her favorite TV show. Therapeutic cannabis has put an end to the seizures that derailed her development until January. And Isabelle is not alone. One year after Utah first allowed patients with intractable epilepsy to obtain a type of hemp extract, other families are sharing similar stories.
> more @ SLTrib

---
Why American Investors May Prefer Canada's Marijuana Industry.

On June 11, the Supreme Court of Canada struck down a provision in the country's medical marijuana law prohibiting the possession of marijuana extracts. The ruling potentially opened the door to the production of medical marijuana derivatives including tinctures, edibles, pills, and oils — and American investors took note.
> more @ Vice
---
Uruguay Stands Up to UN on Marijuana Legalization.

After several meetings with the United Nations, Uruguay has stood up to the international body once again over the country's legalization of marijuana consumption. On Thursday, June 26, Juan Andrés Roballo, the president of Uruguay's National Drug Board (JND) announced he will present a report before the UN High Commissioner for Human Rights defending the country's regulation of the marijuana market. He says he will urge the international body to discuss the topic "without taboos."
> more @ Panam Post
---
Marijuana Legalization: Bad For The Cartels, Better For All.

Marijuana legalization has already led to many benefits in the United States, ranging from increased tax revenues to decreased cannabis use by minors. Marijuana legalization is also putting a dent into what the Department of Justice calls the "greatest organized crime threat to the United States," the Mexican drug cartels. And that's a good thing.
> more @ Above The Law

---
USA - A first for a presidential candidate: a fundraiser with the marijuana industry.

Presidential candidate, Rand Paul, to raise money with marijuana industry in Denver.
> more @ Denver Post
---
Hemp - Another hemp shop opens in Poland.

Cannabis-based products on offer at a newly opened shop in Poznan, central Poland.
> more @ TheNews.PL
---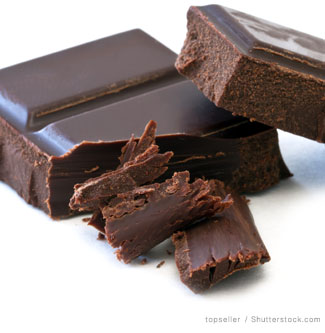 Canada - Montreal company, Santé Cannabis, offers to turn Legal Dried Medical Marijuana into various derivates!

"We will help patients transform their lawfully obtained dried marijuana into derivative forms. #MMPR #RvSmith #scc #cdnhealth" - from Santé Cannabis Twitter post
> Santé Cannabis website

Marijuana.Ca strongly urges Health Canada to act immediately to allow Licensed Producers to produce various kinds of extracts and edibles. Certain doctor authorized patients, like children with severe epilepsy, patients with various kinds of paralysis and patients on ventilators, urgently need these derivatives right now!

---
Canada - Former Vancouver mayor Larry Campbell praises Vancouver medicinal marijuana regulations. 

Larry Campbell has been an advocate of legalizing pot for more than a decade.
> more @ CBC.CA

---
Canada - BC - Tilray layoffs underscore problems with Conservative government's restrictive approach to medical marijuana. 

The reality is that Tilray is having trouble competing with dispensaries in urban markets that sell edibles and extracts prohibited under the federal licensing regime.
> more @ The Georgia Straight
---
USA - The Prohibition Continues to Crumble. Citizens of Oregon can grow up to 4 plants at home, starting Wednesday July 1st, 2015!

A couple of caveats: You've got to be 21 or older to possess and grow cannabis in Oregon and your yard should be a private place where neighbors and passersby can't easily see your plants.
> more @ Oregon Live
---
Leaf's Marijuana Grow System Aims To Turn Home Grows Into A Smartphone Accessory.

Jonathan Ofir wants to change this. He aims to make cannabis home grows as clean, simple and slick as the name of his new product: Leaf, an all-in-one, fully automated "plug 'n' plant" hydroponic growing system that will be controlled via users' smartphones. Think of a 4-foot-tall machine straight out of an Apple catalogue, quietly producing two fully grown marijuana plants every three months with no hassle, mess or stink.
> more @ IB Times

---
USA - Medical marijuana arrives next week in Minnesota – but smoking it is banned.

Under new rules that set the state apart from others, patients will have to stick with pills and oils, and the drug will only be sold in eight locations.
> more @ The Guardian
---
Hemp - What's a safe distance between hemp and marijuana plants?

What is the risk of pollination between hemp and marijuana? — Seedy Grower. We don't have sea winds carrying hemp pollen into Colorado, but it can be windy nonetheless. According to Hermann, a safe starting distance between marijuana and hemp plants is 10 miles. "There is no scientific backing to guarantee that distance, but it is a safe starting point."
> more @ The Cannabist
---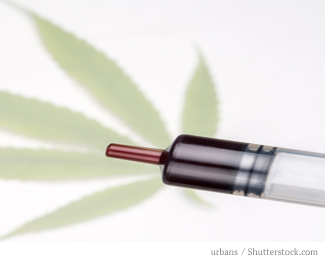 Canada - Medical marijuana patients, producers waiting on Health Canada OK for extracts.

Recent Supreme Court ruling ended ban on extracts, but licensed producers prevented from supplying them.
Mandy McKnight uses marijuana oil to treat her son Liam's Dravet Syndrome, a catastrophic form of epilepsy. She said she wants to be able to contact a licensed producer to get the extract Liam needs, rather than having to make it herself.
The Smiths Falls, Ont.-based firm Tweed, however, is optimistic that it will be granted permission "over the course of the next couple or few months," said CEO Bruce Linton. The company filed an application about nine months ago.
Health Canada wouldn't provide details on how the process to amend regulations is going. "The government is reviewing the [Supreme Court] decision in detail and determining next steps," the statement reads. The department did not answer questions about the information it's providing producers or patients on cannabis extracts.
> more @ cbc.ca

Marijuana.Ca strongly urges Health Canada to act immediately to allow Licensed Producers to produce various kinds of extracts and edibles. Certain doctor authorized patients, like children with severe epilepsy, patients with various kinds of paralysis and patients on ventilators, urgently need these derivatives right now!

---
Canada - Stephen Harper's reefer madness. 

Keep in mind the real war on medical cannabis is being driven by Prime Minister Stephen Harper.
> more @ Straight

---
Canada - BC - City of Victoria mayor, Lisa Helps, wants to regulate medicinal marijuana dispensaries in Victoria. 

Victoria's mayor says her city will look to emulate Vancouver's plan to regulate marijuana dispensaries despite warnings from the Conservative federal government that they are illegal and threaten public health. Victoria Mayor Lisa Helps said her staff are studying Vancouver's guidelines and will report to council in September about imposing similar regulations on the provincial capital's 19 dispensaries and compassion clubs. Ms. Helps said Victoria, like Vancouver, was forced to look for ways to regulate the retail shops after they doubled in number over the past year.
> more @ Globe & Mail
---
USA - Is California Going to Legalize Marijuana?

California might Legalize Marijuana in 2016. ...if and when the state goes green, that could be the death knell for pot prohibition. In one fell swoop, 15% of the entire country will have legalized it--and that's not even counting other states also likely to legalize it the same day, including Maine, Massachusetts, and Nevada. When the nation's most populous state does something, the rest of us take notice.
> more @ Alternet
---
Marijuana oil: Terminally-ill man with brain tumour appeals for drug derivative approval to prolong life.

Kieran McCrory : I'm sick of being sick and tired of being tired. And I'm reading that cannabis oil could help, but I can't get it. "The medication I'm on now is strong anti-seizure medication. I want to get off that and get my own mind back.
> more @ BBC

---
Press Release - CannTrust is a Proud Sponsor of Toronto Pride

CannTrust to promote education regarding Medical Cannabis at Toronto Pride June 26th-28th.
> more
---
Hemp - Press Release - Hemp Gala Global Introducing New Cannabidiol Products derived from Hemp.

The planned new products in CBD Livin pipeline are CBD Life Water, CBD Life Teas and CBD Life Vape pens.
> more
---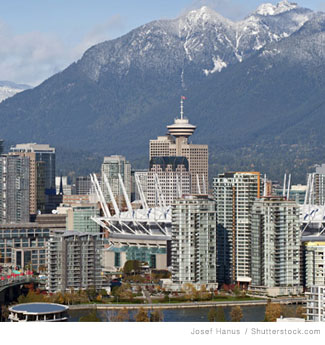 Canada - Vancouver first Canadian city to regulate medical marijuana storefronts.
Councillor Geoff Meggs told council that medical marijuana was not an issue that the city wanted to take up, but one it was forced to handle because of Ottawa's "backwards" policies. "Wake up," Meggs said in a message aimed at the federal government. "You are completely out of touch with the realities on the ground." Federal health minister,
Conservative Rona Ambrose, is 'deeply disappointed' by the move that is declared a common-sense approach by Vancouver's mayor, Greg Robertson.
> more @ The Star
---
Canada - Tweed Marijuana to buy Bedrocan Cannabis in merger of medical pot producers. 

Tweed Marijuana is offering to buy Bedrocan Cannabis Corp. in a friendly deal that would combine the two companies into what they say would be Canada's largest licensed pot producer. The deal was worth $61-million when it was announced early Wednesday – although the final value will vary with Tweed's stock price.
> more @ Globe & Mail

---
Time Magazine - Canada - Vancouver Votes to Regulate Medicinal Marijuana Stores, but Canada's Government Isn't Happy About It.

City's move also fuels debate surrounding recreational marijuana legalization in the lead-up to October's federal election.
> more @ Time.com
---
Canada - BC - City of Victoria considering regulating medical marijuana storefronts.

Officials say they know of 20 medical marijuana dispensaries calling Victoria home -- even eclipsing the number of Starbucks retailers in the city.
> more @ CTV News
---
Mother reveals how she was made to feel like a criminal for giving her brain-damaged daughter, 3, marijuana oil to help her epilepsy.

Ms Bostock - who is engaged to the brother of Aston Villa striker Gabby Agbonlahor - claimed she saw a huge change in her daughter and even saw her smile for the first time.
> more @ DailyMail.co.uk

---
The Actual Benefit of Medical Marijuana: What Does the Research Indicate?

Based on 80 randomized trials involving close to 6,500 individuals, there's "moderate support" for using marijuana to help treat the following conditions: Chronic pain, Muscle spasms (including those related to multiple sclerosis) and Involuntary movements.
> more @ Leafly
---
Hemp - The Past and Potential Future of Industrial Hemp in Kentucky.

Hemp was once among Kentucky's main exports—until it was federally criminalized in the 1930s. The crop is extremely versatile and can be processed into oils, wax, rope, cloth, paper, fuel and even food products. It's also a variety of cannabis—albeit one that doesn't get you high, like another cannabis plant, marijuana.
> more @ WFPL
---
Wednesday : Breaking News:
Canada - Vancouver becomes first city in Canada to regulate medical marijuana dispensaries.

> more @ cbc.ca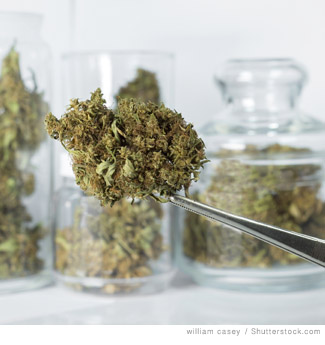 Canada - Tweed Bedrocan marijuana merger the first of many needed to solidify the industry.

"For anybody observing the sector, there was a brand (Tweed) which was a conversation, and there was a brand (Bedrocan) which has a medical-oriented strength," Bruce Linton (Tweed) said. "It was very obvious to us that you could put the two together and dominate the market, because it would give every patient and doctor options and access that resonate with one audience or the other."
"The rationale for and benefits of this transaction are clear, for investors, health professionals, researchers, and most importantly, for patients," said Marc Wayne, President and CEO of Bedrocan Canada. "Tweed and Bedrocan Canada have each helped set the industry standards for professionalism, product quality, dependable supply and exceptional customer care. Together, we will have the largest production and sales capacity in the industry, as well as a broad and complementary product line, and will be capable of allocating additional resources to product research and innovation, as well as to continuous improvement of the customer care experience." 

> more @ Financial Post

> press release
---
Canada - BC - Marijuana dispensary regulations to be voted on today by Vancouver city council. 

The measure is expected to pass.
> more @ cbc.ca

---
Australia - NSW government pledges $9 million in budget for medical marijuana trials.

Children with severe epilepsy, terminally ill adults and patients undergoing chemotherapy who are suffering extreme nausea and vomiting will take part in the trials, which were first announced last December.
> more @ 9 news
---
Canada - Health Canada approves CanniMed medical marijuana study/clinical trial.

Many arthritis patients have high hopes that the first Health Canada-approved medical marijuana clinical trial provides evidence that cannabis can help them. Saskatoon-based CanniMed, a subsidiary of Prairie Plant Systems Inc., announced it is now recruiting 40 patients for a yearlong trial studying marijuana's effect on adults with osteoarthritis of the knee.
> more @ The Star Phoenix
---
The Marijuana Market: Everybody Wants A Piece.

... the 2015 Cannabis World Congress and Business Exposition, held in New York from June 17-19, displayed more than a few crossover companies: those with know-how in other industries, hoping to show how their products can play a part in the weed world.
> more @ Forbes

---
USA - Smoking marijuana is so old-fashioned: Colorado pot products range from tasty to pasty.

After about 18 months of legal recreational marijuana sales in Colorado, the market keeps getting bigger. And now a new survey shows that pot prices in Colorado are actually declining, even as the number of customers increases.
> more @ Cleveland.com
---
Hemp - Canada - Alberta - Hemp becoming popular cash crop.

"The hemp industry has been growing rapidly over the last five to six years, with 20-30-per-cent increases annually," he said. "Last year, we exceeded 100,000 licensed acres."
> more @ Lethbridge Herald
---

Breaking News:
Tweed to acquire Bedrocan.
> press release link

More info to follow on the Marijuana.Ca Wednesday news update.



Tuesday June 23rd, 2015



Marijuana.Ca attended the Canada Cannabis Investor Conference yesterday.
The conference was informative, interesting, very well attended and well designed.
And the cufflinks given to attendees are very cool.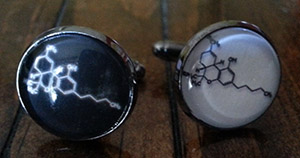 Kudos to Sasha Jacob and Khurram Malik from Jacob Securities.
> Jacobs Conference Link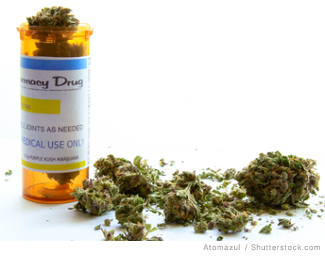 USA - Federal - Obama and the White House Just Took a Major Step Forward Related to Medical Marijuana.

The Obama administration has removed a major regulatory barrier standing in the way of desperately needed research into medical marijuana. On Monday, the Office of National Drug Control Policy, which oversees the United States' overall drug-fighting efforts, announced it will no longer require scientists seeking to study medical marijuana to pass a stifling Public Health Service review process, the Huffington Post's Ryan Grim reports.
> more @ mic.com

---
Canada - Vancouver City Hall to vote on medicinal marijuana dispensary rules on Wednesday.

After four days of public hearings and more than 200 speakers, the City of Vancouver is ready to vote on proposed pot shop regulations Wednesday.
> more @ AM 730

---
Canada - Press Release - First Health Canada Approved Medical Cannabis Clinical Trial Starts Patient Recruitment. (Osteoarthritis of the Knee )

Prairie Plant Systems and CanniMed, Canada's most well-established and reliable producer of medical cannabis, along with researchers at McGill University Health Centre and Dalhousie Universities, officially start patient engagement today on the CAPRI Trial (Cannabinoid Profile Investigation of Vaporized Cannabis in Patients with Osteoarthritis of the Knee), a randomized, double blind, placebo controlled, proof-of-concept, crossover clinical trial of single dose vaporized cannabis in adults with painful osteoarthritis of the knee.
> more @news wire .ca
---
Canada - Vancouver plans to outlaw illegal marijuana 'vapour lounges'

As Vancouver's illegal marijuana dispensaries test the limits of governments and police, vapour lounges that allow customers to smoke and vape are pushing the boundaries even further. But as Mike Hager reports, the city is set to crack down.
> more @ Globe & Mail
---
New Zealand - Teen in coma treated with marijuana oil now 'breathing on his own' in hospital.

The condition has improved of the Nelson teenager, Alex Renton, whose supporters fought for him to have access to cannabis oil medication. Alex Renton, 19, spent 12 hours off his ventilator yesterday, breathing on his own, Seven Sharp reporter Jehan Casinader tweeted this morning.
> more @ TVNZ

---
USA - Here's Why Marijuana Prices Appear to Be Dropping in Colorado.

After about 18 months of legal recreational marijuana sales in Colorado, the market keeps getting bigger. And now a new survey shows that pot prices in Colorado are actually declining, even as the number of customers increases.
> more @ Time
---
Hemp - Legislature legalizes industrial hemp in Maine.

A new law allowing hemp cultivation for commercial uses in Maine is in effect now that the Legislature has overridden a veto by Gov. Paul LePage.
> more @ Sun Journal
---
We were at the Jacobs Med Marijuana Conference on Mon June 22.
No update for Monday.

Friday June 19th, 2015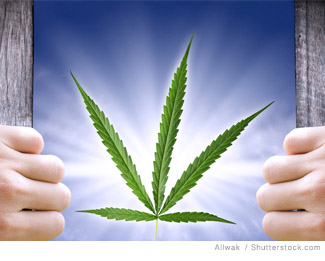 Canada -  "You can just look at the mess they've made of medical marijuana." - Liberal Leader Justin Trudeau, referring to the Conservative Government's Medical Marijuana Program.

About Marijuana Legalization for Adult Use : "So if you regulate it, if you control it, whether it's working with the provinces, which we'll have to do anyway for the equivalent of a liquor control board to sell it. If we look at a liquor store model, they're actually provincially regulated and that will require us to work with provinces. There's no expectation. As for age, in my mind the age of majority as set by the provinces makes sense. Eighteen in the provinces that choose 18 and nineteen in others." - Justin Trudeau
> more @ Ottawa Citizen

---
Canada - Supreme Court Edibles ruling gives greater choices to patients and opportunity for legal marijuana plants. Some LP's are already researching how to make oils.

The Supreme Court of Canada's decision to allow approved patients to turn their dried marijuana product into oils or edibles has been much anticipated by industry members like Tweed of Smiths Falls whose application for oils is currently in process. About nine months ago Health Canada began accepting applications for an attribute (or additional permission to an existing license) that would allow approved companies like Tweed to take the dried marijuana flower and extract the oils. Tweed got in on that process last fall, and while the length of this process is unclear, Bruce Linton, CEO of Tweed said: "I think we're well along it. That attribute could be much more valuable given that ruling." 
> more @ Inside Brockville
-
Marijuana.Ca urges Health Canada to move immediately to allow Licensed Producers to produce various kinds of derivatives, edibles, oils and topical creams. There are many kinds of authorized MMPR patients who, for various reasons, cannot or should not smoke or vaporize dried marijuana. For example, most sick Canadians who are on ventilators should not smoke or vaporize dried marijuana. Same goes for many of the Canadian kids who have severe epilepsy or Dravet Syndrome.
---
Canada - Medical marijuana ruling on edibles boosts business that supplies grey area (Legal or Not?) Medicinal Marijuana Dispensaries across Canada.

Court Decision: "As soon as it happened on Thursday [June 11], our phone started ringing off the hook from different dispensaries across Canada wanting to get our product into their stores," said Michelle Sikora, who owns and operates S&M Medicinal Sweet Shoppe with her husband Doug out of their home in Selma Park. "People are asking us, 'How much can we get and how fast?'"
> more @ Coast Reporter
---
Canada - Ontario - Company behind proposal to develop medical pot in Owen Sound buoyed by Supreme Court ruling related to edibles and derivatives.

"The head of the company that plans to develop cannabis-based oils, creams and capsules in Owen Sound is applauding a Supreme Court of Canada decision that expands the definition of legal medical marijuana beyond the traditional smoked variety. "We're excited. It plays right into our opportunity because we had always wanted to focus on oils and derivatives and concentrates and so forth," Scott Boyes, president of the Toronto-based Canadian Bioceutical Corporation.
> more @ Owen Sound Times
---
USA - After Losing Custody Of Her Son, Medical Marijuana Advocate, Shona Banda, Could Lose Her Freedom.

In Live Free or Die, a 2010 memoir recounting how cannabis oil saved her life, Shona Banda emphasizes the importance of "self-taught knowledge," acquired by constantly asking questions and "looking at all of the angles of any information given."
> more @ Forbes

---
How to Open a Medical Marijuana Dispensary or Recreational Marijuana Shop in Colorado. 

Interested in starting your own recreational cannabis shop or medical marijuana dispensary in Colorado? Want to join an exciting, rapidly-growing industry before it starts to get crazy crowded? Here's a handy, step-by-step guide to opening your own cannabis location, whether it's medical or recreational, in Colorado.
> more @ Leafly
---
Hemp - Cultivation areas of industrial hemp in Europe and Canada reach highest acreage in 30 years.

The 12th International Conference of the European Industrial Hemp Association, the leading event for industrial hemp, concluded in Wesseling, Germany, last month, attracting record participation of 260 industrial hemp experts from 38 countries. 
> more @ Innovation In Textiles
---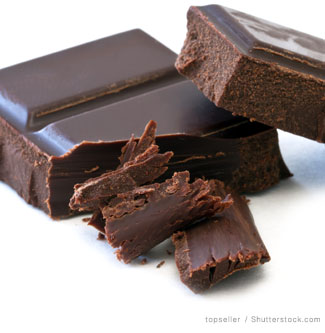 Canada - Jenna Vallerianai: "Health Minister Rona Ambrose better get with the medical cannabis program."

"What about seven-year-old Liam McKnight with Dravet syndrome, whose mother has been breaking the law for nearly two years to provide cannabis in oil form to her son to manage his seizures? Or three-year-old Gwenevere Repetski who relies on the oil to manage her epilepsy? Does the health minister of Canada believe these children should smoke their medicine, or that their parents should be criminalized for extracting cannabis into oil form?" - Jenna Valleriani
> more @ The Georgia Straight
-
Marijuana.Ca urges Health Canada to move immediately to allow Licensed Producers to produce various kinds of derivatives, edibles, oils and topical creams. There are many kinds of authorized MMPR patients who, for various reasons, cannot or should not smoke or vaporize dried marijuana. For example, most sick Canadians who are on ventilators should not smoke or vaporize dried marijuana.  

---
USA - The Marijuana Prohibition is Sadistic and Insane.
Bernard Noble of New Orleans has served 4 years in prison for possession of 2 joints, and must serve at least 10 years.

Bernard Noble of New Orleans was found guilty of drug possession when he was 12, and again when he was 24. When he got caught with two joints four years ago, Louisiana's habitual offender law kicked in and Noble, now 48, received a 13-year prison sentence. He applied for clemency but Gov. Bobby Jindal denied the appeal because Nobel had not yet served 10 years in prison, which he feels Nobel must serve for the crime of being caught with two joints.
> more @ Boing Boing
---
Smoking Marijuana Causes 'Complete Remission' of Crohn's Disease, No Side Effects, New Study Shows.

Smoking pot caused a "complete remission" of Crohn's disease compared to placebo in half the patients who lit up for eight weeks, according to clinical trial data to be published the journal Clinical Gastroenterology and Hepatology.
> more @ SFgate.com
---
Marijuana Strain Recommendations for Beginners and Lightweights.

"Let's start with the first and most obvious piece of advice: slowly ease into high-THC cannabis, as they're more likely to cause anxiety and paranoia. Settle yourself in to a comfortable place and start with a low dose, maybe even just a single small hit if it's your first time."
> more @ Leafly
---
Advice for Baby Boomers Who Gave Up Marijuana Long Ago But Want to Give It Another Chance.

I'm 60 years old and live in Washington state, where cannabis is legal. When I get together socially with my fellow baby boomers, hardly anyone smokes cannabis. Here's the typical story you hear at these get-togethers:
> more @ Leafly

---
Canada - Calgary city council asks for guidelines on medical marijuana shops. 

Mayor Nenshi says current legal situation is unclear. Calgary city council is wading into the murky legal environment surrounding medical marijuana businesses. Council has has asked for a report by the autumn on how it should deal with such businesses and whether it has the means to regulate the sector.
> more @ CBC.CA
---
Hemp - USA - How Colorado hemp has grown from novelty to an industry with potential.

This year, hype is being replaced with indicators of hemp's industrial potential as seen in farm fields, factories, retail outlets and university laboratories. Hemp and its byproducts have a wide range of uses in nutrition, clothing, building materials, cosmetics and health. 
> more @ The Cannabist
---
Wednesday June 17th, 2015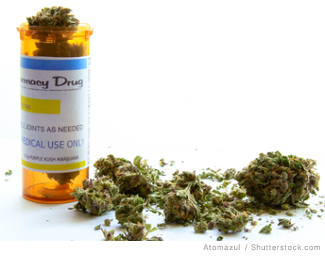 Canada - Hamilton Spec Editiorial : Health Minister Ambrose's Expressed outrage misses the point.

As for allowing medical users to ingest products, considering the risks of inhaling smoke of any kind, it's not surprising some who use marijuana for medical reasons would rather eat a pot-infused food or a concentrate.
> more @ The Spec

Marijuana.Ca urges Health Canada to move immediately to allow Licensed Producers to produce various kinds of derivatives, edibles, oils and topical creams. There are many kinds of authorized MMPR patients who, for various reasons, cannot or should not smoke or vaporize dried marijuana. 

---
Canada - Rush guitarist Alex Lifeson credits marijuana for helping him write most of the band's music.

"I find that smoking pot can be a really great creative agent." Alex Lifeson
> more @ Global News
---
Canada - Interview with Adam Miron, of The Hydropothecary, a new Health Canada Licensed Producer.

When a close family member became ill and found medical pot was the best source of relief, he became convinced the company could do some good.
> more @ Kamloops This Week
---
USA - Large study says U.S. medical marijuana laws don't foster teen use.

A new study suggests passing a medical marijuana law does not lead to increased use of the drug by teenagers in that jurisdiction.  American researchers looked at self-reported marijuana use among more than one million adolescents from 48 U.S. states between 1991 to 2014.
> more @ Globe & Mail
---
New Zealand - Coma patient, Alex Renton, now 'moving' after first marijuana oil treatment.

The mother of a teenager who has been in a coma for the last 71 days is hopeful that a controversial cannabis-based treatment will prove effective. Associate Health Minister Peter Dunne approved the use of the cannibanoid oil for 19-year-old Alex Renton after he fell gravely ill. His family believe the oil is their last chance to improve Alex's condition. After the first dose of the oil, Alex's mother Rose Renton said her son was now able to move. 
> more @ Newstalk ZB

---
USA - Native American Tribe in South Dakota Legalizes Marijuana for Adult Use. 

Looking to Amsterdam, South Dakota reservation becomes island of legalization. The Flandreau Santee Sioux Tribe's governing body quietly voted last week to legalize pot for recreational use and welcome tourists 21 and older to consume it on tribal land.
> more @ US News .com
---
Hemp - USA - Rhode Island House Committee Passes Bill to Legalize Hemp Farming, Nullify Federal Ban in Practice

By a 14-2 vote yesterday, an important House committee passed a bill that would authorize and regulate the growth and production of industrial hemp, effectively nullifying federal prohibition of the plant in practice.
> more @ Tenth Amendment Center
---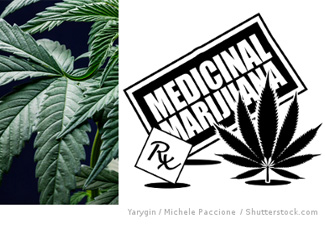 Canada - Why does my child have to smoke his medical marijuana? - Mandy McKnight

Mother of epileptic child asks why it is illegal to take medical marijuana in an edible form. "Since starting cannabis he has seen a 99 per cent reduction in his seizures, going from 60 plus seizures a day, to sometimes none or maybe one seizure a day," Mandy McKnight says. Marijuana is believed to help control some forms of epilepsy.
> more @ CBC (this article and video are from Nov 2014, and remain very relevant to today)

Marijuana.Ca comment: The Supreme Court decision now allows the McKnight family to possess marijuana oil and other derivatives, but Health Canada does Not allow Licensed Producers to produce them. Marijuana.Ca urges Health Canada to move immediately to allow Licensed Producers to produce these very useful derivatives. There are many kinds of authorized MMPR patients who, for various reasons, cannot or should not smoke or vaporize dried marijuana.

---
Canada - Lawyer, Trina Fraser : Supreme Court Edibles/Derivatives Decision. R. v. Smith – What does it Mean?

"On a strict reading of the decision, it is still an offence (under s.7 of the Controlled Drugs and Substances Act ("CDSA")) for anyone to "produce" marijuana derivatives. I know, it's kind of an absurd result. Obviously, before you can possess a derivative, someone has to produce it." - Trina Fraser - Partner at > BrazeauSeller.LLP
> more @ Lift
---
Canada - Edible medical-pot advocates see signs of hope in Supreme Court ruling.

36-year-old Vancouver woman, Brina Levitt, says she was left with debilitating back pain and insomnia that over-the-counter pain medication and sleeping pills could not fix. She had smoked marijuana only a few times in her life, but her partner suggested it might help the pain. She says smoking made her cough too much, which irritated her back, but she found relief from her sciatica and sleeplessness when she ate pot cookies.
> more @ Globe & Mail
---
Canada - Supreme Court's edible and derivative marijuana ruling leaves medicinal marijuana producers unsure.

"I think there's a little bit of a lack of clarity," said lawyer Kirk Tousaw, who represented the successful plaintiff. "The impact on a supply option for those derivative options is really what's unclear."
> more @ Globe & Mail
---
Canada - Doctor Julie Wilhelm comments about Health Canada and Supreme Court Derivatives decision:

Marijuana as a medical agent will continue to be highly debated. I do not prescribe marijuana yet, but I certainly would prefer to prescribe it in an oil form over a dried inhaled form — the only form the current government approves. Inhaling any substance just seems innately more harmful. - Julie Wilhelm, MD, Kitchener, Ontario 
> more @ TheRecord.com

---
Canada - One of Vancouver's most prestigious annual cultural events has been warned it could face millions of dollars in fines for putting marijuana dispensary advertisements in its program guide.

Health Canada told Vancouver International Jazz Festival organizers to stop distributing the guide immediately, or face a maximum fine of $5 million and up to two years in prison.
> more @ CTV News  
---
Hemp - Industrial Hemp in Strong Upturn.

According to organisers, EIHA, the industrial hemp business is growing every year. It says the strong fibres are used for insulation materials and biocomposites, mainly in automotive interiors. Hemp food products are increasing in market volume and with the extraction of Cannabidiol (CBD) for pharmaceutical applications, farmers can maximise profits.
> more @ NetComposites
---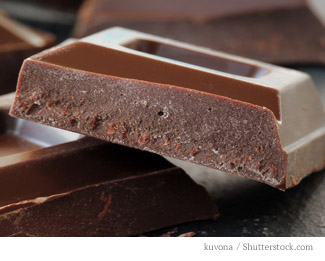 Canada - Globe and Mail Editorial : Supreme Court's ruling ends Health Canada's arbitrary rules on medical pot.

The Court ruled last week that the Harper government's restrictions on medical marijuana violated the right "to life, liberty and security of the person." Those are big words in defence of a pot cookie. But the court is right. The government's aversion to alternative forms of medical marijuana comes in spite of Health Canada findings that the oral ingestion of pot can "be appropriate or beneficial for certain conditions," as the court noted. As well, it's well known that smoking pot, like smoking tobacco, presents its own health risks.
> more @ globe & mail

Marijuana.Ca comment: And while this decision now allows patients to possess and consume edibles, oil and derivatives, the major access problem here is that Health Canada won't allowed Medicinal Marijuana Licensed Producers to make them. This disconnect is harmful to patients, especially young children, the disabled and ill Canadians who are on ventilators. Health Canada should act immediately to address this serious issue that is affecting authorized patients.

---
USA - Canada - Two Marijuana Legalization Petitions Approved In Michigan for the 2016 election.

Michigan borders Ontario, Canada.
> more @ the weedblog
---
Brady Bunch. Cindy Brady actress, re: marijuana: 'I grew it'. Her real name is Susan Olsen.

"I have never really enjoyed smoking it, it makes me paranoid," she said. "But it was my husband's idea. It was really fascinating and I've always been into 'gardening' and it's such a complicated, wonderfully fascinating plant.
> more @ fox news
---
Snoop Dogg's Marijuana-Focused Venture Capital Fund Is Called Casa Verde Capital.
> more @ Forbes
---
Australia - New South Wales - New South Wales is leading the world with its $12m medicinal marijuana research centre, the state's premier, Mike Baird, says.
> more @ the guardian  
---
Hemp - Hemp is ready for prime time, says Evo Hemp co-founder: We're growing at 300% year over year.
> more @ food navigator
---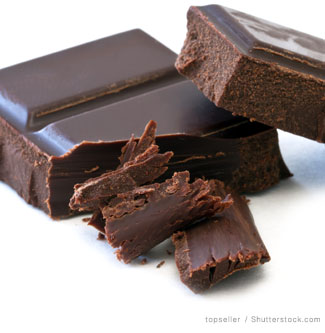 Canada - National Post - Supreme Court of Canada Decision Legalizes Medicinal Marijuana Edibles, Oils, Teas and Topical Creams.

So why does our government and Health Canada insist medical marijuana users must smoke big fat joints?

> more

---
Canada - Dad treating epileptic daughter with marijuana oil relieved by SCC ruling, but a major access problem remains.

Alex Repetski gives his 3 year old daughter Gwenevere marijuana oil to treat her epilepsy. But under rules in place until this week, that oil has been illegal because medical pot users were only permitted to use dried marijuana.
Marijuana.Ca comment : The major problem here is that Health Minister Rona Ambrose and Health Canada will not allow Licensed Producers to make this marijuana oil, which forces Alex to either give his daughter joints to smoke or to make the oil himself.

> link - CTVnews.Ca
---
Canada - Lawyer Kirk Tousaw calls Health Minister Rona Ambrose utterly ignorant about medical marijuana.

"[She] is busy blaming the courts when she should really be looking at her own office instead of vitriolicly condemning a unanimous Supreme Court of Canada decision with a bunch of justices that her boss [Stephen Harper] appointed to that court," Tousaw said. "Maybe go back to the drawing board, listen to patients for a change, and come up with a system that is going to work." - Kirk Tousaw
> link - Straight.com
---
Canada - Supreme Court Decision: Medical Marijuana More Than Just Dried Pot.

Cheryl Rose, whose daughter Hayley takes marijuana for a severe form of epilepsy, was overjoyed by the decision and said her 22-year-old's seizures have dropped dramatically. Under the old law, Hayley was ingesting 15 capsules of dried cannabis daily. Now, she will only have to swallow one concentrated capsule made with oil.
Marijuana.Ca comment : The Harper Government and Health Canada will not allow Licensed Producers to make this oil for Haley Rose. Health Canada should change the regulations immediately to allow for this.
> HuffingtonPost.Ca
---
Canada - Toronto Sun - Supreme Court's medical marijuana ruling a relief.
> more

---
Canada - Supreme Court of Canada medicinal marijuana ruling applauded by Montreal patients.

In his 25 short years, Tristan Williams has battled two cancers, had countless surgeries and a hip replacement. And as if that wasn't enough, he also suffers from multiple sclerosis. Inhalation offers fast relief, but Williams says he often prefers the milder, longer-lasting feeling from edibles such as cookies, oils and butters.
Marijuana.Ca comment : Health Canada and Health Minister Rona Ambrose will not allow Licensed Producers to make edibles, teas, oils or topical creams. Health Canada and Minister Ambrose only allow licensed producers to sell dry Marijuana. This forces authorized patients to either smoke it or vapourize it, or go thru the difficult and untested method of processing it themselves, which is very difficult or impossible if you are very sick, on a ventilator or paralyzed.
> - ctvnews.ca  
---
Hemp - Tennessee hemp farmers start planting highly regulated seeds.
> more @ wbir
---

Court Victory!

Supreme Court of Canada makes a Unanimous Decison that supports the rights of Medicinal Marijuana users to use Marijuana in various forms.
Eg., Baked Goods, Oils, Lozenges, Teas, Topical Creams, etc.
- Lawyer Kirk Tousaw tweeted: "Smith applies to mmpr also."
Marijuana.Ca comment: It's not yet clear to Marijuana.Ca if this Supreme Court Decision will motivate Health Canada to allow Licensed Producers to offer these kinds of products.

Marijuana.Ca urges Stephen Harper, Rona Abrose and Health Canada to move immediately to allow Licensed Producers to offer these kinds of medicinal products to authorized patients. In many cases, Patients who are very young (Severe Epilepsy/Dravet Syndrome),or disabled, or elderly, or on ventilators, and others, either require or strongly prefer access to extracts, edibles, topical creams, etc, as compared to smoking joints or vapourizing. 

We implore Prime Minister Harper, Health Minister Ambrose and Health Canada to support vulnerable and ill Canadians, and to immediately allow Licensed Producers to offer various kinds of medicinal marijuana extracts and derivatives to authorized patients. It's the right thing to do.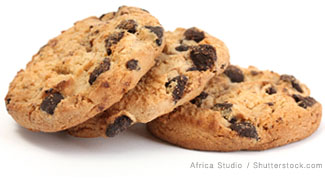 Canada - Big News coming this am! - Medical marijuana edibles related definition ruling will be released today by the Supreme Court of Canada. It's expected to be released at 9;45 AM EST. Currently, Medical marijuana users can legally only smoke dried marijuana and not consume edibles or oils. This ruling today from the Supreme Court may change that. - cbc.ca

> more

---
Canada - Toronto - The High Life. Inside Toronto Vaporizer, the upscale local showroom that sells vaporizers to investment bankers and socialites. - Now Toronto
> more
---
Canada - Vancouver - Hearing into Vancouver medical pot dispensaries urges another look at edible marijuana. - Globe and Mail
> more
---
Desperate Parents Of Autistic Children Trying medical marijuana oil. - forbes.com
> more
---
USA - 43 companies vying to grow and sell medical marijuana in New York State - syracuse.com
> more

---
Canada - Canadian medical marijuana oversight increases with new Health Canada rules in effect. - MetroNews.ca
The federal government says the updated rules are a response to requests from medical licensing bodies to increase the information available to them on how doctors are authorizing marijuana. The regulations require licensed producers of medical marijuana to provide quarterly reports to health-care licensing bodies, like the College of Physicians and Surgeons of Ontario, on how health-care practitioners are authorizing the use of marijuana. 
> more   
---
Hemp - USA - Hemp - Senator Ron Wyden: U.S. Ban On Hemp Makes About As Much Sense As 'A Ban On Portobello Mushrooms' - HuffingtonPost.Com
> more
---
Wednesday June 10th, 2015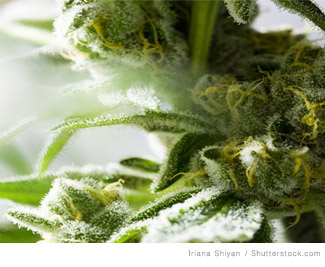 Canada - Vancouver's pot shops: Everything you need to know about medicinal marijuana dispensaries - Globe and Mail

> more

---
New Zealand - Family's joy at Marijuana Oil treatment approval for their son in a coma, who is in a prolongued seizure state. - stuff.co.nz
> more
---
USA - Marijuana Legalization 2015: Californians' Support For Adult's Recreational Use Of Pot Reaches Record High of 54 percent in support of Legalization for Adult use. - ibtimes.com
> more
---
Tour America's First All-Inclusive Marijuana Ranch Resort, called CannaCamp. - curbed.com
> more
---
What is Limonene and What Are the Benefits of this Marijuana Terpene? - leafly.com
> more

---
Investors finally seeing marijuana's high market potential. USA sales were 1.5 billion in 2013. 2.7 billion in 2014. Estimated to be 3.6 billion in 2015 and 11 billion by 2019. - fortune.com 
> more   
---
Hemp - Nevada Governor OKs Industrial Hemp Research As US Eases Marijuana Restrictions. The drug war turned this cash crop into forbidden fruit, yet other nations around the world continue to reap huge profits from the domestic and international use of the wildly versatile plant. - mintpressnews.com
> more
---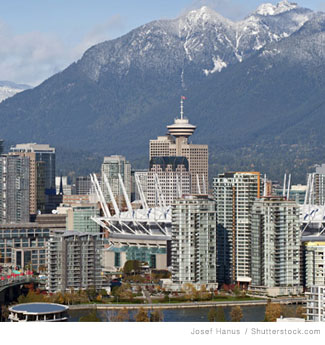 Canada - Retail medicinal marijuana businesses are sprouting across Vancouver. And they're not legal. - Globe and Mail

> more

---
USA - Colorado Will Lower Marijuana Tax Rate in order to reduce black market sales. - TheWeedBlog.com
> more
---
USA - Cannabis oil 'cured' my Stage IV cancer, says Hollywood stuntman. - metro.co.uk
Mark Chavarria was offered the oil to help with the pain he suffered from the advanced cancer, which had spread from his colon into his liver. He says, 'Once I got on this oil, I was able to get rid of everything. All the Oxycontin, everything. Chavarria faced a gruelling regime of chemotherapy and radiation treatment, but says he believed that the cannabis oil actually helped beat the cancer.
> more
---
USA - Shona Banda, who has Crohn's Disease and who uses medical marijuana, faces up to 30 years in prison - washingtonpost.com
> more
---
USA - Dr. Donald Tashkin, UCLA Professor, Finds Marijuana Is Safer to Smoke Than Tobacco - laweekly.com
> more

---
Canada - University of British Columbia to explore pot's healing potential - 24hrs.ca 
> more   
---
Hemp - U.S. firm buys 'Manitoba Harvest' hemp company for $133M - cbc.ca
> more
---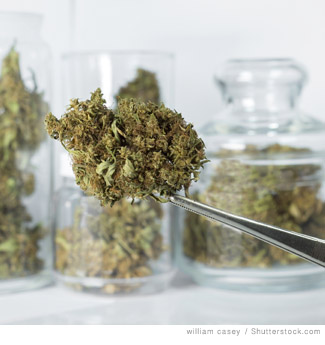 Canada - UBC researcher gets $1-million grant to study link between medicinal marijuana and it's potential benefit for people with HIV/AIDS - Globe and Mail

> more

---
USA - Where Do Presidential Candidates Stand on Marijuana? - marijuana.com
> more
---
Canada - CEO of new medical marijuana centre wants to 'talk answers'. Gulwant Bajwa is the new ceo of National Access Cannabis. It's not a dispensary; there's "not a speck" of pot on site, according to the new CEO, who left his job in Health Canada's medical marijuana program to join the company two months ago. - ottawacommunitynews.com
> more
---
USA - The 'most advanced marijuana investment conference in history' marks a significant shift in the industry - investorintel.com
> more
---
Canada - 75 year old Lunenburg man arrested after 200 marijuana plants seized - cbc.ca
> more

---
USA - This Legal Marijuana Clause May Be a Precedent for Other States to Follow - fool.com 
> more   
---
Hemp - Offering consumers information is essential for hemp juice success, says Sana - beveragedaily.com
> more
---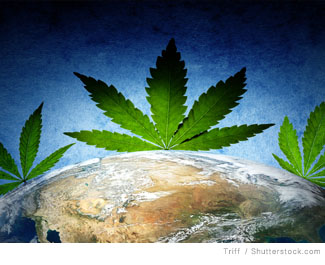 True Story : Man actually named Santa Claus rejoices after town of North Pole OKs marijuana sales. The town of North Pole is in Alaska. - newsminer.com

> more

---
Canada - The head of B.C.'s medical association says the federal government is failing Canada's doctors by not providing meaningful guidelines on how to talk to their patients about medical marijuana prescriptions in the absence of reliable clinical studies. - Globe and Mail
Brian Kierans, a 30-year-old TV industry worker in Toronto, uses medicinal marijuana for his irritable bowel syndrome: "The system that's set up is set up to be as complicated as possible and, unfortunately, we're all just caught in it," Mr. Kierans said. "And we're all just trying to do our best."
> more
---
USA - Texas - Medical Marijuana Oil, A Legal Treatment For Epileptics. - everythinglubbock.com
Jared Dempsey, neuroscientist and executive director of Addiction Recovery Research Institute, said case studies have proven that a tailored and controlled dosage of cannabis oil helps reduce the amount of seizures for some epileptics that are resistant to medications.
"There are many people that need this treatment, because no other treatment works and they are going to places to access it and it can be quite dangerous," Dempsey said. "What we need to do and what the state is moving towards is putting this in the hands of physicians and providers and regulating it and providing therapeutic dose levels." - Jared Dempsey
> more
---
Study: 16% of Patients With MS Are Using Marijuana. - NARCOMS : North American Research Committee on Multiple Sclerosis
> more
---
Canada - Saskatoon - Compassion club says they'll provide marijuana if necessary in Saskatoon. Representative, Mark Hauk, says he's willing to face a judge if current laws aren't changed. - cjme.com
> more

---
USA - The Marijuana Prohibition continues to fall apart. Congressional Votes signal growing support in Congress for legalized marijuana protections - washingtontimes.com 
> more   
---
Hemp - 3 Tasty and Nutritious Ways to Celebrate Hemp History Week. - glamour.com
> more
---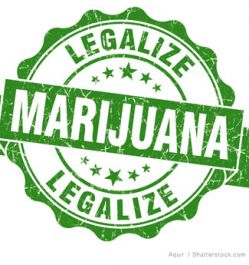 USA - Federal - American Legalization Momentum Continues to Grow.
Republican Controlled House of Representatives Votes In Favor Of Medical Marijuana Protections and narrowly rejects a Recreational Legalization vote. A provision that would have blocked the Justice Department from interfering with state laws permitting the use of recreational marijuana came just a few votes shy of passing. 
"We're really, really close to having the votes to end marijuana prohibition," said Dan Riffle, director of federal policies at the Marijuana Policy Project. The measure would have essentially ended the federal prohibition on pot, advocates say.
- TheHill.com

> more

---
USA - Without medical marijuana, grandma is willing to go to jail to help her grandson. - pennlive.com
> more
---
Canada - Hydropothecary is the first Quebec firm — and the second local one — to be awarded a license to sell medical marijuana. To date, 19 companies have been licensed to grow and sell medical marijuana. - OttawaCitizen.com
> more
---
What are the Best Marijuana Strains for Anxiety? - leafly.com
> more
---
Denver Opening 'Pot Palladium' – The First Marijuana-Centric Movie Theater. thesource.com
> more

---
Israel - Lawmakers have high hopes for Marijuana Legalization. Joint left-right support for rehashed bill makes green light likelier than ever for recreational use. Under the move spearheaded by freshman MK Yinon Magal, the plant would be legal for private use, with individuals allowed to keep small amounts of marijuana and derivative products in their homes. 
> more   
---
Hemp - Hemp has many nutritional benefits. Here are ten of them. - westmanjournal.com
> more
---

Wednesday June 3rd, 2015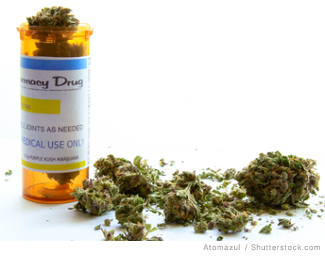 Controversial Marijuana Treatment Helps 9-Year-Old Boy Speak His First Words. - Yahoo.com
Though Kalel Santiago of Puerto Rico is only 9 years old, he's already endured some adult-level struggles. At just 10 months, he was diagnosed with the rare childhood cancer neuroblastoma, and spent more than two years undergoing surgery, chemotherapy, and radiation treatments. Then came the next diagnosis: severe, non-verbal autism. 
Recently, the Santiagos happened upon a treatment that would quickly change their lives: hemp oil, rich in the compound cannabidiol (CBD), which has been shown, at least anecdotally, to dramatically ease symptoms of both epilepsy and autism. 
They took home the tiny sample bottle of spray and began giving their son twice daily doses, as directed on the label, right into his mouth. And the results, they say, were startling: Kalel started talking — in just two days.

> more

---
Canada - Vancouver sets public hearing for proposed medical marijuana shop rules - metronews.ca
> more
---
"How Will Marijuana Affect Me?" 5 Basic Cannabis Questions Answered - leafly.com
> more
---
Canada - Manitoba - Medical marijuana users in Manitoba will be unjustly impacted by the province's proposed legislation banning vaporizers from being used in most indoors spaces, says Steven Stairs, a medical marijuana user and advocate.
'You wouldn't force somebody to take an insulin needle out on the street corner,' Steven Stairs says.
> more
---
Which Marijuana Cookbook Is the Right Strain for You? - eater.com
> more

---
USA - Indiana's Church Of Marijuana Granted Tax-Exempt Status From IRS - HuffingtonPost.com 
> more   
---
Hemp - USA - Atlanta activists to showcase all things hemp. GA HEROs will focus on promoting hemp usage as a way of strengthening Georgia's economy and generating safe, sustainable alternatives to products such as plastics, textiles, and even food. - clatl.com
> more
---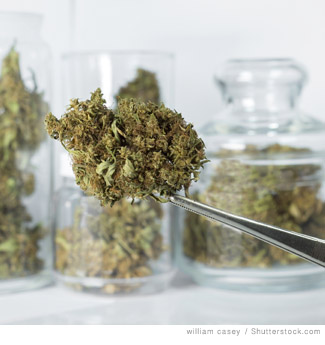 Canada - New Sydney Nova Scotia Veterans support facility offers education and access to Medicinal Marijuana.
Robert MacPhee, who served in the Navy for 15 years, says marijuana has limited the side-effects of the prescription drugs he takes, and has helped with his Post-Traumatic Stress Disorder.
"I've waited 18 years for some help, and this is a Godsend," he said. - ctvnews.ca

> more

---
The Evidence Behind Marijuana and PTSD - leafscience.com
Some patients find marijuana helpful for managing symptoms of PTSD. Now, researchers think marijuana might offer more ways of combating the disorder. In a recent study, researchers at the University of Haifa in Israel were able to prevent rats from developing post-traumatic stress disorder (PTSD) by treating them with the active compounds in marijuana, or cannabinoids.
> more
---
Canada - Trailer Park Boys to host Kush Cup in Vancouver - straight.com

> more
---
USA - Texas Legalizes Medical Marijuana Oils For Epilepsy - huffingtonpost.com
> more
---
USA - Minnesota medical marijuana: What you need to know. - mprnews.org
> more

---
UK - Lib Dem leadership candidate Norman Lamb calls for marijuana legalisation - theguardian.com 
> more   
---
Hemp - USA - ʻOhana Open House to Showcase Industrial Hempcrete' - mauinow.com
> more
---
---
Hemp - Hemp History Week Remains Strong In 2015. Starts June 1. - wholefoodsmagazine.com 
> more
---