Confidential sources via CBC/Globe Mail claim Harper will announce the election this Sunday or Monday.
If true, fasten your seatbelts, and get ready for takeoff. This is an extremely important election.
Friday July 31st, 2015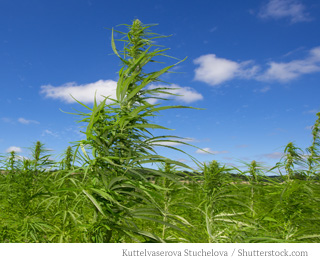 Canada - Health officials discussed legalization of marijuana across B.C.
Brian Emerson, a medical consultant with the provincial Health Ministry since 2003, told Vancouver Coastal Health's top doctor and the Provincial Health Officer that British Columbia could apply for a special exemption to federal drug laws, allowing it to move ahead on its own.
As Vancouver struggled to regulate its explosion of marijuana dispensaries, top provincial health officials considered how they could legalize the recreational use of the drug across British Columbia. In a series of e-mails released through a Freedom of Information request, the health officials acknowledged there would likely be little progress toward legalization while the staunchly anti-drug Conservatives hold power in Ottawa, instead suggesting such a radical change would likely come about only if the Liberals win the fall election.
> more @ Globe & Mail
---
How Safe is Your Vape Pen? - by Jahan Marcu
The cannabis oil-delivery devices are increasingly popular, but the science hasn't kept up with the market. there may be a hidden downside to vape pens, which are manufactured (typically in China), marketed, and utilized without regulatory controls. Available online and in medical marijuana dispensaries, vape pens contain a battery-operated heating mechanism, which at high temperatures can transform solvents, flavoring agents, and various vape oil additives into carcinogens and other dangerous toxins.
---
Canada - Dr. David Hepburn is on a mission to change how family doctors view medical marijuana.
For the past year and a half, David Hepburn has been travelling Canada, educating his fellow family doctors on why and when to prescribe medical marijuana. Speaking at conferences, sometimes sponsored by the commercial growers licensed by Health Canada, Dr. Hepburn runs through the history of cannabis prohibition and the research that has been done on the plant. He says he is trying to change the minds of a medical establishment loath to endorse a drug that has vast amounts of anecdotal evidence, but scant clinical trials, to support its use. He said cannabis can be a suitable medicine for patients suffering migraines, nerve-related pain, neurodegenerative conditions, such as MS, and symptoms such as insomnia or anxiety. 
> more @ Globe & Mail
---
USA - Advocacy Group Launches The Truth About Medical Marijuana Educational Series.

This morning Americans for Safe Access (ASA) launched the Truth About Medical Marijuana educational website and accompanying event series. The Truth About Medical Marijuana will focus on emerging issues in the area of medical marijuana, including understanding the research behind the medicine, emerging policies issues surrounding cannabidiol (CBD) and consumer safety issues.  
> more @ The Weed Blog
---
Congress's Summer Fling With Marijuana. How Congress turned on the DEA and embraced weed.
It's not easy being the DEA these days. After an unprecedented losing streak on Capitol Hill, the once-untouchable Drug Enforcement Administration suffered last week what might be considered the ultimate indignity: A Senate panel, for the first time, voted in favor of legal, recreational marijuana. Last Thursday, the Appropriations Committee voted 16-14 on an amendment to allow marijuana businesses access to federal banking services, a landmark shift that will help states like Colorado, where pot is legal, fully integrate marijuana into their economies. As significant as the vote was—according to drug policy reform advocates, it marked the first time that either house of Congress has voted to advance legislation concerning legal marijuana—it's only the latest vote in a remarkable run of success marijuana advocates have had this year on Capitol Hill.
> more @ Politico.com
---
Drone Delivers Bitcoin-Purchased Marijuana in California.

Trees, which claims to sell the "highest quality" medicinal cannabis to people holding a medical recommendation, accepts payments in bitcoin alongside traditional payment methods such as cash, online bank transfer and credit cards. 


>

 more @ Coindesk.com