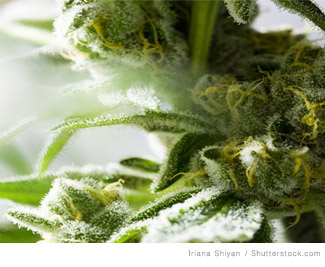 Canada - Marijuana industry flourishing amidst Conservatives' war on pot. 
As the Conservative government's champion in the war on pot, Health Minister Rona Ambrose has taken some heavy blows and faces the prospect of more.

> more @ Globe and Mail
---
Canada - Toronto - The Lift Cannabis Forum : July 20th, 2015 at the Al Green Theatre

The Lift Cannabis Forum Series is our attempt to expand on the conversations and topics relevant to the current medical marijuana industry in Canada, from the perspective of patients, producers, doctors, activists and more. Medical cannabis is a subject that continues to grow in popularity in Canada and around the globe, and we feel it important to help ensure the conversations on the subject are as nuanced and informed as they need to be.
> more @ Lift

---
One family's powerful and heart wrenching medical-marijuana story.

Erika and Michael Zorn pause on a walk in their Bucks County neighborhood June 4, 2015 with children, Lily (right), 2-1/2 and Emma (left), 6-1/2. Erika has struggled with severe Lupus and found relief for her debilitating symptoms: She smokes pot, which they illegally grew in their basement for years until cops were alerted and arrested them on drug charges. .
> more @ philly.com

---
Canada - Tweed's acquisition of Bedrocan changes Canada's marijuana industry, says M Partners.

"We are bringing the two strongest brands in Canadian cannabis under one roof," said Tweed CEO Bruce Linton. "We will continue to develop and grow the Tweed and Bedrocan Canada brands, focusing on rapidly increasing market penetration for our full-line of products. Over 5,000 existing customers will now benefit from having access to products from two producers. For future patients and physicians, the choice will be clear."
> more @ can tech letter

---
Canada - What Montreal Would Look Like If Marijuana Was Legalized.

Montreal is known for its party life and epicurean tendencies, but legalizing marijuana brings so much more to the table than fostering that lifestyle. In fact, it has some serious benefits, so why is there such a big divide? For starters, we know that it would definitely increase tourism. It also has therapeutic properties that have been proven helpful for cancer patients and other illnesses.
> more @ mtl blog
---
USA - Medical marijuana is now legal in Minnesota! 

At the stroke of midnight, on July 1st, medical marijuana became legal in Minnesota. Moments later, the state's first cannabis clinic welcomed its first patients. "We've been waiting a long time for this," said Kim Kelsey, holding up a small white pill bottle containing a week's supply of cannabis pills outside. The Minnesota Medical Solutions clinic in downtown Minneapolis opened its doors just after midnight July 1 for a handful of clients, like Kelsey, who didn't want to wait even a few more hours to start treatment. 
> more @ star tribune
---
Hemp - 10 Ways Hemp Seeds Could Benefit Your Life.

"Being a source of all essential amino acids and fatty acids, and an array of vitamins and minerals makes hemp seed a nutrient dense, complete nutrition-packed seed," says Shaistha Zaheeruddin, registered dietitian and founder of Modest Nutrition in Milton. "This seed is comparable to many healthy nuts and seeds (like walnuts, flax, chia seeds) with a lot of promise [for long term health benefits]."
> more @ huffington post
---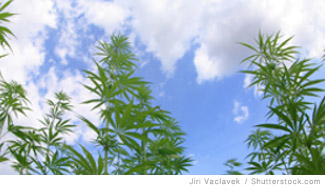 Is There a Class for Pot Newbies? And, what about massage oil infused with marijuana?
1. Most people take Pot Smoking 101 during high school or college, but there are plenty of ways to learn about proper cheeba use without revealing yourself as a newb. 2. Massage : Marijuana-infused topicals and CBD oils have become a hot item on dispensary shelves, thanks to the relaxation and pain relief they bring without the psychoactive effects associated with marijuana.

> more @ West Word
---
Canada - Hydropothecary. High hopes for luxury medical pot model: Hydropothecary targeting the 'discerning customer'.

The way Sebastien St-Louis sees it, there is plenty of room for growth in the field of high-end medical marijuana. The CEO of Gatineau-based Hydropothecary, which was awarded a licence to officially sell medical pot earlier this month, says his company will separate itself from the pack by offering a top-quality product and superior customer service.
> more @ OBJ

---
Canada - Aurora Cannabis, Alberta's first commercial medicinal marijuana operation, harvests first crop. 

"It was a good crop. We have seven different strains. The buds look good," said C.E.O Terry Booth.
> more @ ctv news

---
Canada - Winnipeg's first medical marijuana dispensary now open.

Your Medical Marijuana Headquarters opened on Main Street on July 1. The store offers marijuana for purchase with the appropriate paperwork from a doctor.
> more @ cbc.ca

Marijuana.Ca comment : It will be important to see how the city of Winnipeg and the Winnipeg police respond to this.
---
NFL RUMORS: Marijuana Used By 60 Percent Of Players As Aid Against Concussions, Head Trauma; Better Option Than Opioid Painkillers?

One unnamed player claimed that the use of marijuana kept him from committing suicide.
> more @ HNGN
---
Canada - Hyasynth Bio working to mimic medical effects of marijuana in yeast. 

Kevin Chen is a 23-year-old biochemist who has never used pot. He does know a lot about it, though — specifically, its molecular structure and how cannabinoids present in marijuana can alleviate the symptoms of a variety of illnesses. Chen and his Montreal-based company, Hyasynth Bio — co-founded with scientists Zach Wiltshire, Alex Campbell and Shoham Mookerjee, and communications maven Sarah Choukah — are developing cultured yeast that mimics the effects of different cannabinoids at a molecular level, without getting patients high. 
> more @ Montreal Gazette
---
Hemp - How Hemp Can Save Fish, Reduce Water and Help Save Trees.

For many people who strive to live healthier lives, the message is clear: make sure you get enough Omega fatty acids in your diet. Many people like the convenience of supplements to get Omega 3 and Omega 6 fatty acids. However, most Omega fatty acid supplements come from fish oil that is extracted from harvesting fish, which is wreaking havoc on certain fish populations. Envision Naturals launched a Kickstarter campaign to raise capital for and awareness of the Save the Fish Hemp Oil supplements.
> more @ Just Means
---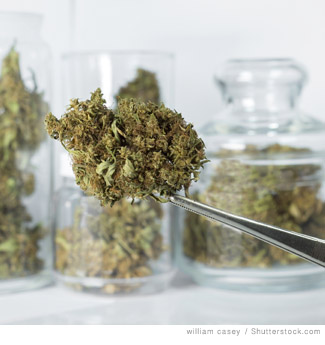 Canada - Other cities will follow Vancouver's lead on Marijuana: councillor.
Vancouver city councillor,Kerry Jang, said he has heard from other municipalities, including Victoria, that are eyeing Vancouver's new bylaws to manage a recent spike in medicinal pot businesses.Feds' mishandling of the medical marijuana issue created a vacuum that caused pot shops to pop up, says Kerry Jang. The Conservative government's "ideological" changes to federal medicinal marijuana rules will prompt other cities to follow Vancouver's lead and regulate pot shops on their own, a local councillor says.

> more @ The Vancouver Observer
---
USA - Recreational marijuana is now legal in Oregon!

Under the law, Oregon residents 21 and older can smoke privately, grow up to four plants and legally posses up to eight ounces (227 grams) at home and have one ounce (28 grams) outside home, the Liquor Control Commission said.
> more @ Business Insider

---
Canada - Tom Kott: Legalize pot — just don't let the government monopolize it. 

All roads currently lead to the marijuana's eventual liberalization: both the NDP and the Liberal Party support some form of decriminalization or legalization. A change of government, then, will see the country embrace some less draconian approach to the drug. The biggest mistake any of these parties could make, then — and sadly, the mostly likely one — would be to give the government a monopoly on the sale and production of cannabis.
> more @ National Post

---
Why Canada should update its archaic marijuana laws.

It's no longer rational for marijuana to remain illegal.
> more @ The-Peak.Ca
---
USA - California - I Got A Marijuana Prescription And Pot In Minutes Without Leaving My Couch.
(The Eaze company sometimes delivers marijuana in 15 minutes! - Marijuana.Ca)

Perhaps that's what makes my experience with Eaze, an on-demand weed delivery marketplace, all the more surreal. Last Friday while sitting in my friend's living room, I was able to get a preview of the company's new app-based feature, which allows users to consult with a doctor via their mobile phones or computers for medical marijuana assessments. Within an hour I used Eaze to video conference with a doctor, receive a marijuana recommendation and purchase an eighth of an ounce of "Sour Diesel" for delivery.
> more @ Forbes
---
Canada - - Press Release : CannTrust - Forces and families Health and Mental Wellness Outreach Program - June 13-14 in Barrie 

We are pleased to announce that CannTrust Inc., Canada's only pharmacist controlled and operated producer of medical marijuana, has partnered with FORCES & FAMILIES, a Canadian volunteer organization that provides support to Veterans, members of the Canadian Armed Forces and their families, to launch a new Family Health and Mental Wellness Outreach Program. This initiative will provide education and support to Canadian veterans and their families who suffer from health issues and mental wellness challenges. 
> more @ Barrie Examiner

---
Canada - Marni Soupcoff: City of Vancouver not the marijuana freedom fighter sick patients need.

If one reviews the Supreme Court of Canada's recent unanimous decision that possession and production of medicinal marijuana cannot be restricted to dried cannabis — in other words, that if you're a cancer patient with a prescription for medical marijuana, the government can't demand you smoke the substance rather than eat it — one is struck by the degree to which the current legal regime is a muddled mess. Now, cancer patients who are too nauseated to smoke may legally possess the pot brownies that offer them considerable relief, but they'd better be proficient at cannabis baking because no one is allowed to sell them the confections. It's still illegal to sell medicinal marijuana edibles. But who's protecting sick Canadians of all ages — and their right to seek medical treatment and solace from suffering? Vancouver is not the villain it's being made out to be by Ambrose and company, but neither is it the freedom-bearing hero that we need.
> more @ National Post
---
Hemp - Nourish: Fight inflammation through food.

Foods high in Omega-3s such as hemp seeds or walnuts can bring those Omega fats back into balance.
> more @ The Star Phoenix
---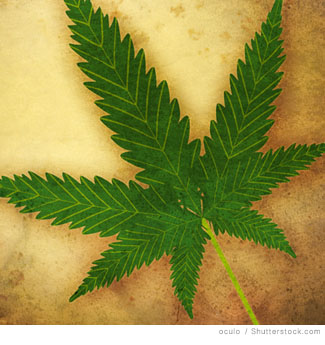 Canada - Toronto Mayor John Tory on Monday reiterated his support for Marijuana decriminalization as a "positive step forward for Canada" though there are no immediate plans to follow Vancouver's lead to regulate how pot is sold.
Tory said it's inevitable "that we're going to have to have some discussion going forward" about the rules governing pot sales. He predicted that marijuana legalization is going to be a major issue in the upcoming federal election campaign.

> more @ The Toronto Star
---
Canada - BC - Illegal marijuana dispensaries not a priority for Vancouver police Chief Adam Palmer.

The Vancouver Police Department's new Chief Const. Adam Palmer agrees with federal Health Minister Rona Ambrose that the city's flourishing marijuana dispensaries are breaking the law — but he isn't planning a crackdown.
> more @ cbc.ca

---
USA - A year after Utah OKs therapeutic hemp oil, parents say it's 'single most effective' treatment for kids with epilepsy. 

The torrents racking Isabelle Knowlton's brain have subsided. The 10-year-old girl is now winking at boys in church. For the first time, she is giving hugs and lighting up at the mention of her favorite TV show. Therapeutic cannabis has put an end to the seizures that derailed her development until January. And Isabelle is not alone. One year after Utah first allowed patients with intractable epilepsy to obtain a type of hemp extract, other families are sharing similar stories.
> more @ SLTrib

---
Why American Investors May Prefer Canada's Marijuana Industry.

On June 11, the Supreme Court of Canada struck down a provision in the country's medical marijuana law prohibiting the possession of marijuana extracts. The ruling potentially opened the door to the production of medical marijuana derivatives including tinctures, edibles, pills, and oils — and American investors took note.
> more @ Vice
---
Uruguay Stands Up to UN on Marijuana Legalization.

After several meetings with the United Nations, Uruguay has stood up to the international body once again over the country's legalization of marijuana consumption. On Thursday, June 26, Juan Andrés Roballo, the president of Uruguay's National Drug Board (JND) announced he will present a report before the UN High Commissioner for Human Rights defending the country's regulation of the marijuana market. He says he will urge the international body to discuss the topic "without taboos."
> more @ Panam Post
---
Marijuana Legalization: Bad For The Cartels, Better For All.

Marijuana legalization has already led to many benefits in the United States, ranging from increased tax revenues to decreased cannabis use by minors. Marijuana legalization is also putting a dent into what the Department of Justice calls the "greatest organized crime threat to the United States," the Mexican drug cartels. And that's a good thing.
> more @ Above The Law

---
USA - A first for a presidential candidate: a fundraiser with the marijuana industry.

Presidential candidate, Rand Paul, to raise money with marijuana industry in Denver.
> more @ Denver Post
---
Hemp - Another hemp shop opens in Poland.

Cannabis-based products on offer at a newly opened shop in Poznan, central Poland.
> more @ TheNews.PL
---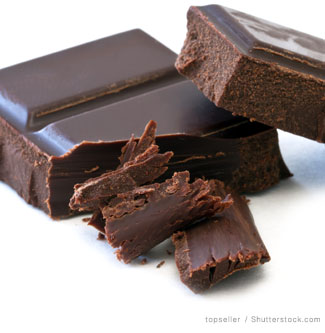 Canada - Montreal company, Santé Cannabis, offers to turn Legal Dried Medical Marijuana into various derivates!

"We will help patients transform their lawfully obtained dried marijuana into derivative forms. #MMPR #RvSmith #scc #cdnhealth" - from Santé Cannabis Twitter post
> Santé Cannabis website

Marijuana.Ca strongly urges Health Canada to act immediately to allow Licensed Producers to produce various kinds of extracts and edibles. Certain doctor authorized patients, like children with severe epilepsy, patients with various kinds of paralysis and patients on ventilators, urgently need these derivatives right now!

---
Canada - Former Vancouver mayor Larry Campbell praises Vancouver medicinal marijuana regulations. 

Larry Campbell has been an advocate of legalizing pot for more than a decade.
> more @ CBC.CA

---
Canada - BC - Tilray layoffs underscore problems with Conservative government's restrictive approach to medical marijuana. 

The reality is that Tilray is having trouble competing with dispensaries in urban markets that sell edibles and extracts prohibited under the federal licensing regime.
> more @ The Georgia Straight
---
USA - The Prohibition Continues to Crumble. Citizens of Oregon can grow up to 4 plants at home, starting Wednesday July 1st, 2015!

A couple of caveats: You've got to be 21 or older to possess and grow cannabis in Oregon and your yard should be a private place where neighbors and passersby can't easily see your plants.
> more @ Oregon Live
---
Leaf's Marijuana Grow System Aims To Turn Home Grows Into A Smartphone Accessory.

Jonathan Ofir wants to change this. He aims to make cannabis home grows as clean, simple and slick as the name of his new product: Leaf, an all-in-one, fully automated "plug 'n' plant" hydroponic growing system that will be controlled via users' smartphones. Think of a 4-foot-tall machine straight out of an Apple catalogue, quietly producing two fully grown marijuana plants every three months with no hassle, mess or stink.
> more @ IB Times

---
USA - Medical marijuana arrives next week in Minnesota – but smoking it is banned.

Under new rules that set the state apart from others, patients will have to stick with pills and oils, and the drug will only be sold in eight locations.
> more @ The Guardian
---
Hemp - What's a safe distance between hemp and marijuana plants?

What is the risk of pollination between hemp and marijuana? — Seedy Grower. We don't have sea winds carrying hemp pollen into Colorado, but it can be windy nonetheless. According to Hermann, a safe starting distance between marijuana and hemp plants is 10 miles. "There is no scientific backing to guarantee that distance, but it is a safe starting point."
> more @ The Cannabist
---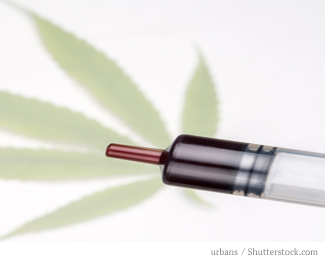 Canada - Medical marijuana patients, producers waiting on Health Canada OK for extracts.

Recent Supreme Court ruling ended ban on extracts, but licensed producers prevented from supplying them.
Mandy McKnight uses marijuana oil to treat her son Liam's Dravet Syndrome, a catastrophic form of epilepsy. She said she wants to be able to contact a licensed producer to get the extract Liam needs, rather than having to make it herself.
The Smiths Falls, Ont.-based firm Tweed, however, is optimistic that it will be granted permission "over the course of the next couple or few months," said CEO Bruce Linton. The company filed an application about nine months ago.
Health Canada wouldn't provide details on how the process to amend regulations is going. "The government is reviewing the [Supreme Court] decision in detail and determining next steps," the statement reads. The department did not answer questions about the information it's providing producers or patients on cannabis extracts.
> more @ cbc.ca

Marijuana.Ca strongly urges Health Canada to act immediately to allow Licensed Producers to produce various kinds of extracts and edibles. Certain doctor authorized patients, like children with severe epilepsy, patients with various kinds of paralysis and patients on ventilators, urgently need these derivatives right now!

---
Canada - Stephen Harper's reefer madness. 

Keep in mind the real war on medical cannabis is being driven by Prime Minister Stephen Harper.
> more @ Straight

---
Canada - BC - City of Victoria mayor, Lisa Helps, wants to regulate medicinal marijuana dispensaries in Victoria. 

Victoria's mayor says her city will look to emulate Vancouver's plan to regulate marijuana dispensaries despite warnings from the Conservative federal government that they are illegal and threaten public health. Victoria Mayor Lisa Helps said her staff are studying Vancouver's guidelines and will report to council in September about imposing similar regulations on the provincial capital's 19 dispensaries and compassion clubs. Ms. Helps said Victoria, like Vancouver, was forced to look for ways to regulate the retail shops after they doubled in number over the past year.
> more @ Globe & Mail
---
USA - Is California Going to Legalize Marijuana?

California might Legalize Marijuana in 2016. ...if and when the state goes green, that could be the death knell for pot prohibition. In one fell swoop, 15% of the entire country will have legalized it--and that's not even counting other states also likely to legalize it the same day, including Maine, Massachusetts, and Nevada. When the nation's most populous state does something, the rest of us take notice.
> more @ Alternet
---
Marijuana oil: Terminally-ill man with brain tumour appeals for drug derivative approval to prolong life.

Kieran McCrory : I'm sick of being sick and tired of being tired. And I'm reading that cannabis oil could help, but I can't get it. "The medication I'm on now is strong anti-seizure medication. I want to get off that and get my own mind back.
> more @ BBC

---
Press Release - CannTrust is a Proud Sponsor of Toronto Pride

CannTrust to promote education regarding Medical Cannabis at Toronto Pride June 26th-28th.
> more
---
Hemp - Press Release - Hemp Gala Global Introducing New Cannabidiol Products derived from Hemp.

The planned new products in CBD Livin pipeline are CBD Life Water, CBD Life Teas and CBD Life Vape pens.
> more
---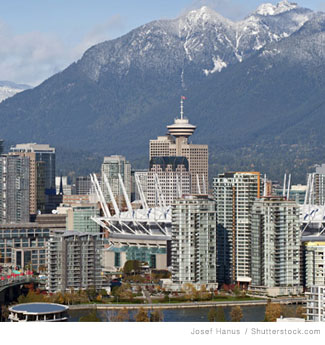 Canada - Vancouver first Canadian city to regulate medical marijuana storefronts.
Councillor Geoff Meggs told council that medical marijuana was not an issue that the city wanted to take up, but one it was forced to handle because of Ottawa's "backwards" policies. "Wake up," Meggs said in a message aimed at the federal government. "You are completely out of touch with the realities on the ground." Federal health minister,
Conservative Rona Ambrose, is 'deeply disappointed' by the move that is declared a common-sense approach by Vancouver's mayor, Greg Robertson.
> more @ The Star
---
Canada - Tweed Marijuana to buy Bedrocan Cannabis in merger of medical pot producers. 

Tweed Marijuana is offering to buy Bedrocan Cannabis Corp. in a friendly deal that would combine the two companies into what they say would be Canada's largest licensed pot producer. The deal was worth $61-million when it was announced early Wednesday – although the final value will vary with Tweed's stock price.
> more @ Globe & Mail

---
Time Magazine - Canada - Vancouver Votes to Regulate Medicinal Marijuana Stores, but Canada's Government Isn't Happy About It.

City's move also fuels debate surrounding recreational marijuana legalization in the lead-up to October's federal election.
> more @ Time.com
---
Canada - BC - City of Victoria considering regulating medical marijuana storefronts.

Officials say they know of 20 medical marijuana dispensaries calling Victoria home -- even eclipsing the number of Starbucks retailers in the city.
> more @ CTV News
---
Mother reveals how she was made to feel like a criminal for giving her brain-damaged daughter, 3, marijuana oil to help her epilepsy.

Ms Bostock - who is engaged to the brother of Aston Villa striker Gabby Agbonlahor - claimed she saw a huge change in her daughter and even saw her smile for the first time.
> more @ DailyMail.co.uk

---
The Actual Benefit of Medical Marijuana: What Does the Research Indicate?

Based on 80 randomized trials involving close to 6,500 individuals, there's "moderate support" for using marijuana to help treat the following conditions: Chronic pain, Muscle spasms (including those related to multiple sclerosis) and Involuntary movements.
> more @ Leafly
---
Hemp - The Past and Potential Future of Industrial Hemp in Kentucky.

Hemp was once among Kentucky's main exports—until it was federally criminalized in the 1930s. The crop is extremely versatile and can be processed into oils, wax, rope, cloth, paper, fuel and even food products. It's also a variety of cannabis—albeit one that doesn't get you high, like another cannabis plant, marijuana.
> more @ WFPL
---
Wednesday : Breaking News:
Canada - Vancouver becomes first city in Canada to regulate medical marijuana dispensaries.

> more @ cbc.ca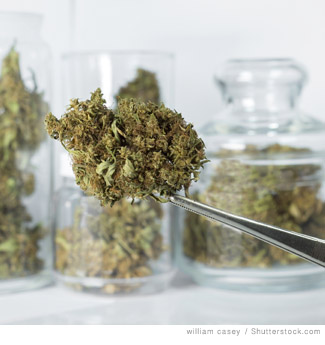 Canada - Tweed Bedrocan marijuana merger the first of many needed to solidify the industry.

"For anybody observing the sector, there was a brand (Tweed) which was a conversation, and there was a brand (Bedrocan) which has a medical-oriented strength," Bruce Linton (Tweed) said. "It was very obvious to us that you could put the two together and dominate the market, because it would give every patient and doctor options and access that resonate with one audience or the other."
"The rationale for and benefits of this transaction are clear, for investors, health professionals, researchers, and most importantly, for patients," said Marc Wayne, President and CEO of Bedrocan Canada. "Tweed and Bedrocan Canada have each helped set the industry standards for professionalism, product quality, dependable supply and exceptional customer care. Together, we will have the largest production and sales capacity in the industry, as well as a broad and complementary product line, and will be capable of allocating additional resources to product research and innovation, as well as to continuous improvement of the customer care experience." 

> more @ Financial Post

> press release
---
Canada - BC - Marijuana dispensary regulations to be voted on today by Vancouver city council. 

The measure is expected to pass.
> more @ cbc.ca

---
Australia - NSW government pledges $9 million in budget for medical marijuana trials.

Children with severe epilepsy, terminally ill adults and patients undergoing chemotherapy who are suffering extreme nausea and vomiting will take part in the trials, which were first announced last December.
> more @ 9 news
---
Canada - Health Canada approves CanniMed medical marijuana study/clinical trial.

Many arthritis patients have high hopes that the first Health Canada-approved medical marijuana clinical trial provides evidence that cannabis can help them. Saskatoon-based CanniMed, a subsidiary of Prairie Plant Systems Inc., announced it is now recruiting 40 patients for a yearlong trial studying marijuana's effect on adults with osteoarthritis of the knee.
> more @ The Star Phoenix
---
The Marijuana Market: Everybody Wants A Piece.

... the 2015 Cannabis World Congress and Business Exposition, held in New York from June 17-19, displayed more than a few crossover companies: those with know-how in other industries, hoping to show how their products can play a part in the weed world.
> more @ Forbes

---
USA - Smoking marijuana is so old-fashioned: Colorado pot products range from tasty to pasty.

After about 18 months of legal recreational marijuana sales in Colorado, the market keeps getting bigger. And now a new survey shows that pot prices in Colorado are actually declining, even as the number of customers increases.
> more @ Cleveland.com
---
Hemp - Canada - Alberta - Hemp becoming popular cash crop.

"The hemp industry has been growing rapidly over the last five to six years, with 20-30-per-cent increases annually," he said. "Last year, we exceeded 100,000 licensed acres."
> more @ Lethbridge Herald
---

Breaking News:
Tweed to acquire Bedrocan.
> press release link

More info to follow on the Marijuana.Ca Wednesday news update.



Tuesday June 23rd, 2015



Marijuana.Ca attended the Canada Cannabis Investor Conference yesterday.
The conference was informative, interesting, very well attended and well designed.
And the cufflinks given to attendees are very cool.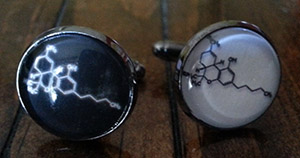 Kudos to Sasha Jacob and Khurram Malik from Jacob Securities.
> Jacobs Conference Link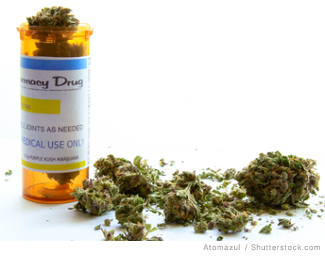 USA - Federal - Obama and the White House Just Took a Major Step Forward Related to Medical Marijuana.

The Obama administration has removed a major regulatory barrier standing in the way of desperately needed research into medical marijuana. On Monday, the Office of National Drug Control Policy, which oversees the United States' overall drug-fighting efforts, announced it will no longer require scientists seeking to study medical marijuana to pass a stifling Public Health Service review process, the Huffington Post's Ryan Grim reports.
> more @ mic.com

---
Canada - Vancouver City Hall to vote on medicinal marijuana dispensary rules on Wednesday.

After four days of public hearings and more than 200 speakers, the City of Vancouver is ready to vote on proposed pot shop regulations Wednesday.
> more @ AM 730

---
Canada - Press Release - First Health Canada Approved Medical Cannabis Clinical Trial Starts Patient Recruitment. (Osteoarthritis of the Knee )

Prairie Plant Systems and CanniMed, Canada's most well-established and reliable producer of medical cannabis, along with researchers at McGill University Health Centre and Dalhousie Universities, officially start patient engagement today on the CAPRI Trial (Cannabinoid Profile Investigation of Vaporized Cannabis in Patients with Osteoarthritis of the Knee), a randomized, double blind, placebo controlled, proof-of-concept, crossover clinical trial of single dose vaporized cannabis in adults with painful osteoarthritis of the knee.
> more @news wire .ca
---
Canada - Vancouver plans to outlaw illegal marijuana 'vapour lounges'

As Vancouver's illegal marijuana dispensaries test the limits of governments and police, vapour lounges that allow customers to smoke and vape are pushing the boundaries even further. But as Mike Hager reports, the city is set to crack down.
> more @ Globe & Mail
---
New Zealand - Teen in coma treated with marijuana oil now 'breathing on his own' in hospital.

The condition has improved of the Nelson teenager, Alex Renton, whose supporters fought for him to have access to cannabis oil medication. Alex Renton, 19, spent 12 hours off his ventilator yesterday, breathing on his own, Seven Sharp reporter Jehan Casinader tweeted this morning.
> more @ TVNZ

---
USA - Here's Why Marijuana Prices Appear to Be Dropping in Colorado.

After about 18 months of legal recreational marijuana sales in Colorado, the market keeps getting bigger. And now a new survey shows that pot prices in Colorado are actually declining, even as the number of customers increases.
> more @ Time
---
Hemp - Legislature legalizes industrial hemp in Maine.

A new law allowing hemp cultivation for commercial uses in Maine is in effect now that the Legislature has overridden a veto by Gov. Paul LePage.
> more @ Sun Journal
---
We were at the Jacobs Med Marijuana Conference on Mon June 22.
No update for Monday.

Friday June 19th, 2015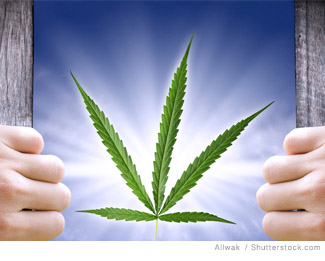 Canada -  "You can just look at the mess they've made of medical marijuana." - Liberal Leader Justin Trudeau, referring to the Conservative Government's Medical Marijuana Program.

About Marijuana Legalization for Adult Use : "So if you regulate it, if you control it, whether it's working with the provinces, which we'll have to do anyway for the equivalent of a liquor control board to sell it. If we look at a liquor store model, they're actually provincially regulated and that will require us to work with provinces. There's no expectation. As for age, in my mind the age of majority as set by the provinces makes sense. Eighteen in the provinces that choose 18 and nineteen in others." - Justin Trudeau
> more @ Ottawa Citizen

---
Canada - Supreme Court Edibles ruling gives greater choices to patients and opportunity for legal marijuana plants. Some LP's are already researching how to make oils.

The Supreme Court of Canada's decision to allow approved patients to turn their dried marijuana product into oils or edibles has been much anticipated by industry members like Tweed of Smiths Falls whose application for oils is currently in process. About nine months ago Health Canada began accepting applications for an attribute (or additional permission to an existing license) that would allow approved companies like Tweed to take the dried marijuana flower and extract the oils. Tweed got in on that process last fall, and while the length of this process is unclear, Bruce Linton, CEO of Tweed said: "I think we're well along it. That attribute could be much more valuable given that ruling." 
> more @ Inside Brockville
-
Marijuana.Ca urges Health Canada to move immediately to allow Licensed Producers to produce various kinds of derivatives, edibles, oils and topical creams. There are many kinds of authorized MMPR patients who, for various reasons, cannot or should not smoke or vaporize dried marijuana. For example, most sick Canadians who are on ventilators should not smoke or vaporize dried marijuana. Same goes for many of the Canadian kids who have severe epilepsy or Dravet Syndrome.
---
Canada - Medical marijuana ruling on edibles boosts business that supplies grey area (Legal or Not?) Medicinal Marijuana Dispensaries across Canada.

Court Decision: "As soon as it happened on Thursday [June 11], our phone started ringing off the hook from different dispensaries across Canada wanting to get our product into their stores," said Michelle Sikora, who owns and operates S&M Medicinal Sweet Shoppe with her husband Doug out of their home in Selma Park. "People are asking us, 'How much can we get and how fast?'"
> more @ Coast Reporter
---
Canada - Ontario - Company behind proposal to develop medical pot in Owen Sound buoyed by Supreme Court ruling related to edibles and derivatives.

"The head of the company that plans to develop cannabis-based oils, creams and capsules in Owen Sound is applauding a Supreme Court of Canada decision that expands the definition of legal medical marijuana beyond the traditional smoked variety. "We're excited. It plays right into our opportunity because we had always wanted to focus on oils and derivatives and concentrates and so forth," Scott Boyes, president of the Toronto-based Canadian Bioceutical Corporation.
> more @ Owen Sound Times
---
USA - After Losing Custody Of Her Son, Medical Marijuana Advocate, Shona Banda, Could Lose Her Freedom.

In Live Free or Die, a 2010 memoir recounting how cannabis oil saved her life, Shona Banda emphasizes the importance of "self-taught knowledge," acquired by constantly asking questions and "looking at all of the angles of any information given."
> more @ Forbes

---
How to Open a Medical Marijuana Dispensary or Recreational Marijuana Shop in Colorado. 

Interested in starting your own recreational cannabis shop or medical marijuana dispensary in Colorado? Want to join an exciting, rapidly-growing industry before it starts to get crazy crowded? Here's a handy, step-by-step guide to opening your own cannabis location, whether it's medical or recreational, in Colorado.
> more @ Leafly
---
Hemp - Cultivation areas of industrial hemp in Europe and Canada reach highest acreage in 30 years.

The 12th International Conference of the European Industrial Hemp Association, the leading event for industrial hemp, concluded in Wesseling, Germany, last month, attracting record participation of 260 industrial hemp experts from 38 countries. 
> more @ Innovation In Textiles
---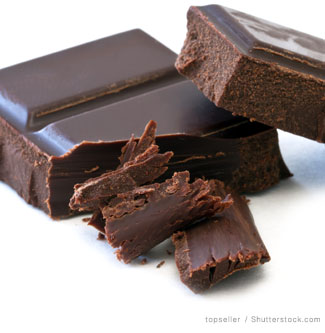 Canada - Jenna Vallerianai: "Health Minister Rona Ambrose better get with the medical cannabis program."

"What about seven-year-old Liam McKnight with Dravet syndrome, whose mother has been breaking the law for nearly two years to provide cannabis in oil form to her son to manage his seizures? Or three-year-old Gwenevere Repetski who relies on the oil to manage her epilepsy? Does the health minister of Canada believe these children should smoke their medicine, or that their parents should be criminalized for extracting cannabis into oil form?" - Jenna Valleriani
> more @ The Georgia Straight
-
Marijuana.Ca urges Health Canada to move immediately to allow Licensed Producers to produce various kinds of derivatives, edibles, oils and topical creams. There are many kinds of authorized MMPR patients who, for various reasons, cannot or should not smoke or vaporize dried marijuana. For example, most sick Canadians who are on ventilators should not smoke or vaporize dried marijuana.  

---
USA - The Marijuana Prohibition is Sadistic and Insane.
Bernard Noble of New Orleans has served 4 years in prison for possession of 2 joints, and must serve at least 10 years.

Bernard Noble of New Orleans was found guilty of drug possession when he was 12, and again when he was 24. When he got caught with two joints four years ago, Louisiana's habitual offender law kicked in and Noble, now 48, received a 13-year prison sentence. He applied for clemency but Gov. Bobby Jindal denied the appeal because Nobel had not yet served 10 years in prison, which he feels Nobel must serve for the crime of being caught with two joints.
> more @ Boing Boing
---
Smoking Marijuana Causes 'Complete Remission' of Crohn's Disease, No Side Effects, New Study Shows.

Smoking pot caused a "complete remission" of Crohn's disease compared to placebo in half the patients who lit up for eight weeks, according to clinical trial data to be published the journal Clinical Gastroenterology and Hepatology.
> more @ SFgate.com
---
Marijuana Strain Recommendations for Beginners and Lightweights.

"Let's start with the first and most obvious piece of advice: slowly ease into high-THC cannabis, as they're more likely to cause anxiety and paranoia. Settle yourself in to a comfortable place and start with a low dose, maybe even just a single small hit if it's your first time."
> more @ Leafly
---
Advice for Baby Boomers Who Gave Up Marijuana Long Ago But Want to Give It Another Chance.

I'm 60 years old and live in Washington state, where cannabis is legal. When I get together socially with my fellow baby boomers, hardly anyone smokes cannabis. Here's the typical story you hear at these get-togethers:
> more @ Leafly

---
Canada - Calgary city council asks for guidelines on medical marijuana shops. 

Mayor Nenshi says current legal situation is unclear. Calgary city council is wading into the murky legal environment surrounding medical marijuana businesses. Council has has asked for a report by the autumn on how it should deal with such businesses and whether it has the means to regulate the sector.
> more @ CBC.CA
---
Hemp - USA - How Colorado hemp has grown from novelty to an industry with potential.

This year, hype is being replaced with indicators of hemp's industrial potential as seen in farm fields, factories, retail outlets and university laboratories. Hemp and its byproducts have a wide range of uses in nutrition, clothing, building materials, cosmetics and health. 
> more @ The Cannabist
---
Wednesday June 17th, 2015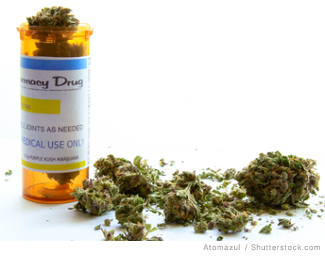 Canada - Hamilton Spec Editiorial : Health Minister Ambrose's Expressed outrage misses the point.

As for allowing medical users to ingest products, considering the risks of inhaling smoke of any kind, it's not surprising some who use marijuana for medical reasons would rather eat a pot-infused food or a concentrate.
> more @ The Spec

Marijuana.Ca urges Health Canada to move immediately to allow Licensed Producers to produce various kinds of derivatives, edibles, oils and topical creams. There are many kinds of authorized MMPR patients who, for various reasons, cannot or should not smoke or vaporize dried marijuana. 

---
Canada - Rush guitarist Alex Lifeson credits marijuana for helping him write most of the band's music.

"I find that smoking pot can be a really great creative agent." Alex Lifeson
> more @ Global News
---
Canada - Interview with Adam Miron, of The Hydropothecary, a new Health Canada Licensed Producer.

When a close family member became ill and found medical pot was the best source of relief, he became convinced the company could do some good.
> more @ Kamloops This Week
---
USA - Large study says U.S. medical marijuana laws don't foster teen use.

A new study suggests passing a medical marijuana law does not lead to increased use of the drug by teenagers in that jurisdiction.  American researchers looked at self-reported marijuana use among more than one million adolescents from 48 U.S. states between 1991 to 2014.
> more @ Globe & Mail
---
New Zealand - Coma patient, Alex Renton, now 'moving' after first marijuana oil treatment.

The mother of a teenager who has been in a coma for the last 71 days is hopeful that a controversial cannabis-based treatment will prove effective. Associate Health Minister Peter Dunne approved the use of the cannibanoid oil for 19-year-old Alex Renton after he fell gravely ill. His family believe the oil is their last chance to improve Alex's condition. After the first dose of the oil, Alex's mother Rose Renton said her son was now able to move. 
> more @ Newstalk ZB

---
USA - Native American Tribe in South Dakota Legalizes Marijuana for Adult Use. 

Looking to Amsterdam, South Dakota reservation becomes island of legalization. The Flandreau Santee Sioux Tribe's governing body quietly voted last week to legalize pot for recreational use and welcome tourists 21 and older to consume it on tribal land.
> more @ US News .com
---
Hemp - USA - Rhode Island House Committee Passes Bill to Legalize Hemp Farming, Nullify Federal Ban in Practice

By a 14-2 vote yesterday, an important House committee passed a bill that would authorize and regulate the growth and production of industrial hemp, effectively nullifying federal prohibition of the plant in practice.
> more @ Tenth Amendment Center
---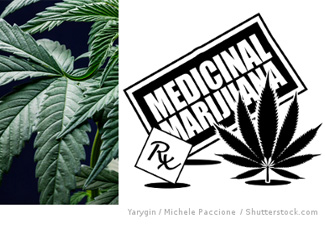 Canada - Why does my child have to smoke his medical marijuana? - Mandy McKnight

Mother of epileptic child asks why it is illegal to take medical marijuana in an edible form. "Since starting cannabis he has seen a 99 per cent reduction in his seizures, going from 60 plus seizures a day, to sometimes none or maybe one seizure a day," Mandy McKnight says. Marijuana is believed to help control some forms of epilepsy.
> more @ CBC (this article and video are from Nov 2014, and remain very relevant to today)

Marijuana.Ca comment: The Supreme Court decision now allows the McKnight family to possess marijuana oil and other derivatives, but Health Canada does Not allow Licensed Producers to produce them. Marijuana.Ca urges Health Canada to move immediately to allow Licensed Producers to produce these very useful derivatives. There are many kinds of authorized MMPR patients who, for various reasons, cannot or should not smoke or vaporize dried marijuana.

---
Canada - Lawyer, Trina Fraser : Supreme Court Edibles/Derivatives Decision. R. v. Smith – What does it Mean?

"On a strict reading of the decision, it is still an offence (under s.7 of the Controlled Drugs and Substances Act ("CDSA")) for anyone to "produce" marijuana derivatives. I know, it's kind of an absurd result. Obviously, before you can possess a derivative, someone has to produce it." - Trina Fraser - Partner at > BrazeauSeller.LLP
> more @ Lift
---
Canada - Edible medical-pot advocates see signs of hope in Supreme Court ruling.

36-year-old Vancouver woman, Brina Levitt, says she was left with debilitating back pain and insomnia that over-the-counter pain medication and sleeping pills could not fix. She had smoked marijuana only a few times in her life, but her partner suggested it might help the pain. She says smoking made her cough too much, which irritated her back, but she found relief from her sciatica and sleeplessness when she ate pot cookies.
> more @ Globe & Mail
---
Canada - Supreme Court's edible and derivative marijuana ruling leaves medicinal marijuana producers unsure.

"I think there's a little bit of a lack of clarity," said lawyer Kirk Tousaw, who represented the successful plaintiff. "The impact on a supply option for those derivative options is really what's unclear."
> more @ Globe & Mail
---
Canada - Doctor Julie Wilhelm comments about Health Canada and Supreme Court Derivatives decision:

Marijuana as a medical agent will continue to be highly debated. I do not prescribe marijuana yet, but I certainly would prefer to prescribe it in an oil form over a dried inhaled form — the only form the current government approves. Inhaling any substance just seems innately more harmful. - Julie Wilhelm, MD, Kitchener, Ontario 
> more @ TheRecord.com

---
Canada - One of Vancouver's most prestigious annual cultural events has been warned it could face millions of dollars in fines for putting marijuana dispensary advertisements in its program guide.

Health Canada told Vancouver International Jazz Festival organizers to stop distributing the guide immediately, or face a maximum fine of $5 million and up to two years in prison.
> more @ CTV News  
---
Hemp - Industrial Hemp in Strong Upturn.

According to organisers, EIHA, the industrial hemp business is growing every year. It says the strong fibres are used for insulation materials and biocomposites, mainly in automotive interiors. Hemp food products are increasing in market volume and with the extraction of Cannabidiol (CBD) for pharmaceutical applications, farmers can maximise profits.
> more @ NetComposites
---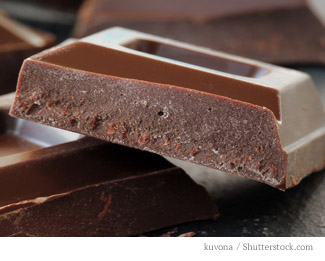 Canada - Globe and Mail Editorial : Supreme Court's ruling ends Health Canada's arbitrary rules on medical pot.

The Court ruled last week that the Harper government's restrictions on medical marijuana violated the right "to life, liberty and security of the person." Those are big words in defence of a pot cookie. But the court is right. The government's aversion to alternative forms of medical marijuana comes in spite of Health Canada findings that the oral ingestion of pot can "be appropriate or beneficial for certain conditions," as the court noted. As well, it's well known that smoking pot, like smoking tobacco, presents its own health risks.
> more @ globe & mail

Marijuana.Ca comment: And while this decision now allows patients to possess and consume edibles, oil and derivatives, the major access problem here is that Health Canada won't allowed Medicinal Marijuana Licensed Producers to make them. This disconnect is harmful to patients, especially young children, the disabled and ill Canadians who are on ventilators. Health Canada should act immediately to address this serious issue that is affecting authorized patients.

---
USA - Canada - Two Marijuana Legalization Petitions Approved In Michigan for the 2016 election.

Michigan borders Ontario, Canada.
> more @ the weedblog
---
Brady Bunch. Cindy Brady actress, re: marijuana: 'I grew it'. Her real name is Susan Olsen.

"I have never really enjoyed smoking it, it makes me paranoid," she said. "But it was my husband's idea. It was really fascinating and I've always been into 'gardening' and it's such a complicated, wonderfully fascinating plant.
> more @ fox news
---
Snoop Dogg's Marijuana-Focused Venture Capital Fund Is Called Casa Verde Capital.
> more @ Forbes
---
Australia - New South Wales - New South Wales is leading the world with its $12m medicinal marijuana research centre, the state's premier, Mike Baird, says.
> more @ the guardian  
---
Hemp - Hemp is ready for prime time, says Evo Hemp co-founder: We're growing at 300% year over year.
> more @ food navigator
---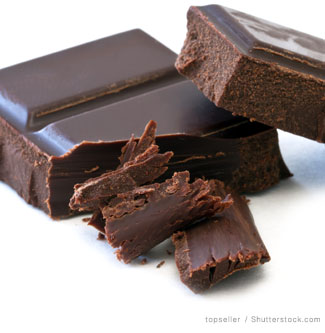 Canada - National Post - Supreme Court of Canada Decision Legalizes Medicinal Marijuana Edibles, Oils, Teas and Topical Creams.

So why does our government and Health Canada insist medical marijuana users must smoke big fat joints?

> more

---
Canada - Dad treating epileptic daughter with marijuana oil relieved by SCC ruling, but a major access problem remains.

Alex Repetski gives his 3 year old daughter Gwenevere marijuana oil to treat her epilepsy. But under rules in place until this week, that oil has been illegal because medical pot users were only permitted to use dried marijuana.
Marijuana.Ca comment : The major problem here is that Health Minister Rona Ambrose and Health Canada will not allow Licensed Producers to make this marijuana oil, which forces Alex to either give his daughter joints to smoke or to make the oil himself.

> link - CTVnews.Ca
---
Canada - Lawyer Kirk Tousaw calls Health Minister Rona Ambrose utterly ignorant about medical marijuana.

"[She] is busy blaming the courts when she should really be looking at her own office instead of vitriolicly condemning a unanimous Supreme Court of Canada decision with a bunch of justices that her boss [Stephen Harper] appointed to that court," Tousaw said. "Maybe go back to the drawing board, listen to patients for a change, and come up with a system that is going to work." - Kirk Tousaw
> link - Straight.com
---
Canada - Supreme Court Decision: Medical Marijuana More Than Just Dried Pot.

Cheryl Rose, whose daughter Hayley takes marijuana for a severe form of epilepsy, was overjoyed by the decision and said her 22-year-old's seizures have dropped dramatically. Under the old law, Hayley was ingesting 15 capsules of dried cannabis daily. Now, she will only have to swallow one concentrated capsule made with oil.
Marijuana.Ca comment : The Harper Government and Health Canada will not allow Licensed Producers to make this oil for Haley Rose. Health Canada should change the regulations immediately to allow for this.
> HuffingtonPost.Ca
---
Canada - Toronto Sun - Supreme Court's medical marijuana ruling a relief.
> more

---
Canada - Supreme Court of Canada medicinal marijuana ruling applauded by Montreal patients.

In his 25 short years, Tristan Williams has battled two cancers, had countless surgeries and a hip replacement. And as if that wasn't enough, he also suffers from multiple sclerosis. Inhalation offers fast relief, but Williams says he often prefers the milder, longer-lasting feeling from edibles such as cookies, oils and butters.
Marijuana.Ca comment : Health Canada and Health Minister Rona Ambrose will not allow Licensed Producers to make edibles, teas, oils or topical creams. Health Canada and Minister Ambrose only allow licensed producers to sell dry Marijuana. This forces authorized patients to either smoke it or vapourize it, or go thru the difficult and untested method of processing it themselves, which is very difficult or impossible if you are very sick, on a ventilator or paralyzed.
> - ctvnews.ca  
---
Hemp - Tennessee hemp farmers start planting highly regulated seeds.
> more @ wbir
---

Court Victory!

Supreme Court of Canada makes a Unanimous Decison that supports the rights of Medicinal Marijuana users to use Marijuana in various forms.
Eg., Baked Goods, Oils, Lozenges, Teas, Topical Creams, etc.
- Lawyer Kirk Tousaw tweeted: "Smith applies to mmpr also."
Marijuana.Ca comment: It's not yet clear to Marijuana.Ca if this Supreme Court Decision will motivate Health Canada to allow Licensed Producers to offer these kinds of products.

Marijuana.Ca urges Stephen Harper, Rona Abrose and Health Canada to move immediately to allow Licensed Producers to offer these kinds of medicinal products to authorized patients. In many cases, Patients who are very young (Severe Epilepsy/Dravet Syndrome),or disabled, or elderly, or on ventilators, and others, either require or strongly prefer access to extracts, edibles, topical creams, etc, as compared to smoking joints or vapourizing. 

We implore Prime Minister Harper, Health Minister Ambrose and Health Canada to support vulnerable and ill Canadians, and to immediately allow Licensed Producers to offer various kinds of medicinal marijuana extracts and derivatives to authorized patients. It's the right thing to do.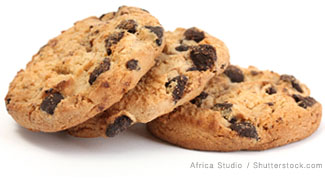 Canada - Big News coming this am! - Medical marijuana edibles related definition ruling will be released today by the Supreme Court of Canada. It's expected to be released at 9;45 AM EST. Currently, Medical marijuana users can legally only smoke dried marijuana and not consume edibles or oils. This ruling today from the Supreme Court may change that. - cbc.ca

> more

---
Canada - Toronto - The High Life. Inside Toronto Vaporizer, the upscale local showroom that sells vaporizers to investment bankers and socialites. - Now Toronto
> more
---
Canada - Vancouver - Hearing into Vancouver medical pot dispensaries urges another look at edible marijuana. - Globe and Mail
> more
---
Desperate Parents Of Autistic Children Trying medical marijuana oil. - forbes.com
> more
---
USA - 43 companies vying to grow and sell medical marijuana in New York State - syracuse.com
> more

---
Canada - Canadian medical marijuana oversight increases with new Health Canada rules in effect. - MetroNews.ca
The federal government says the updated rules are a response to requests from medical licensing bodies to increase the information available to them on how doctors are authorizing marijuana. The regulations require licensed producers of medical marijuana to provide quarterly reports to health-care licensing bodies, like the College of Physicians and Surgeons of Ontario, on how health-care practitioners are authorizing the use of marijuana. 
> more   
---
Hemp - USA - Hemp - Senator Ron Wyden: U.S. Ban On Hemp Makes About As Much Sense As 'A Ban On Portobello Mushrooms' - HuffingtonPost.Com
> more
---
Wednesday June 10th, 2015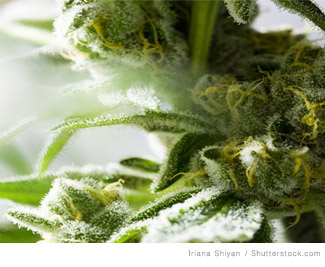 Canada - Vancouver's pot shops: Everything you need to know about medicinal marijuana dispensaries - Globe and Mail

> more

---
New Zealand - Family's joy at Marijuana Oil treatment approval for their son in a coma, who is in a prolongued seizure state. - stuff.co.nz
> more
---
USA - Marijuana Legalization 2015: Californians' Support For Adult's Recreational Use Of Pot Reaches Record High of 54 percent in support of Legalization for Adult use. - ibtimes.com
> more
---
Tour America's First All-Inclusive Marijuana Ranch Resort, called CannaCamp. - curbed.com
> more
---
What is Limonene and What Are the Benefits of this Marijuana Terpene? - leafly.com
> more

---
Investors finally seeing marijuana's high market potential. USA sales were 1.5 billion in 2013. 2.7 billion in 2014. Estimated to be 3.6 billion in 2015 and 11 billion by 2019. - fortune.com 
> more   
---
Hemp - Nevada Governor OKs Industrial Hemp Research As US Eases Marijuana Restrictions. The drug war turned this cash crop into forbidden fruit, yet other nations around the world continue to reap huge profits from the domestic and international use of the wildly versatile plant. - mintpressnews.com
> more
---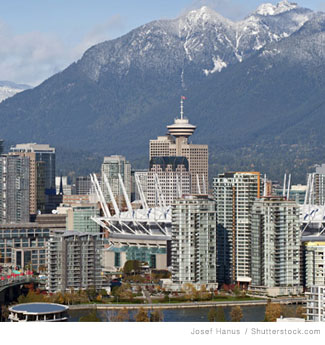 Canada - Retail medicinal marijuana businesses are sprouting across Vancouver. And they're not legal. - Globe and Mail

> more

---
USA - Colorado Will Lower Marijuana Tax Rate in order to reduce black market sales. - TheWeedBlog.com
> more
---
USA - Cannabis oil 'cured' my Stage IV cancer, says Hollywood stuntman. - metro.co.uk
Mark Chavarria was offered the oil to help with the pain he suffered from the advanced cancer, which had spread from his colon into his liver. He says, 'Once I got on this oil, I was able to get rid of everything. All the Oxycontin, everything. Chavarria faced a gruelling regime of chemotherapy and radiation treatment, but says he believed that the cannabis oil actually helped beat the cancer.
> more
---
USA - Shona Banda, who has Crohn's Disease and who uses medical marijuana, faces up to 30 years in prison - washingtonpost.com
> more
---
USA - Dr. Donald Tashkin, UCLA Professor, Finds Marijuana Is Safer to Smoke Than Tobacco - laweekly.com
> more

---
Canada - University of British Columbia to explore pot's healing potential - 24hrs.ca 
> more   
---
Hemp - U.S. firm buys 'Manitoba Harvest' hemp company for $133M - cbc.ca
> more
---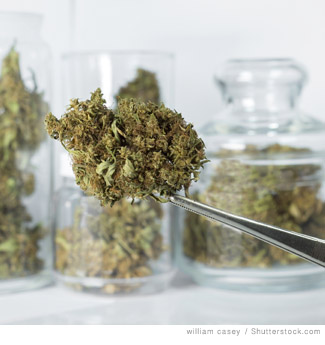 Canada - UBC researcher gets $1-million grant to study link between medicinal marijuana and it's potential benefit for people with HIV/AIDS - Globe and Mail

> more

---
USA - Where Do Presidential Candidates Stand on Marijuana? - marijuana.com
> more
---
Canada - CEO of new medical marijuana centre wants to 'talk answers'. Gulwant Bajwa is the new ceo of National Access Cannabis. It's not a dispensary; there's "not a speck" of pot on site, according to the new CEO, who left his job in Health Canada's medical marijuana program to join the company two months ago. - ottawacommunitynews.com
> more
---
USA - The 'most advanced marijuana investment conference in history' marks a significant shift in the industry - investorintel.com
> more
---
Canada - 75 year old Lunenburg man arrested after 200 marijuana plants seized - cbc.ca
> more

---
USA - This Legal Marijuana Clause May Be a Precedent for Other States to Follow - fool.com 
> more   
---
Hemp - Offering consumers information is essential for hemp juice success, says Sana - beveragedaily.com
> more
---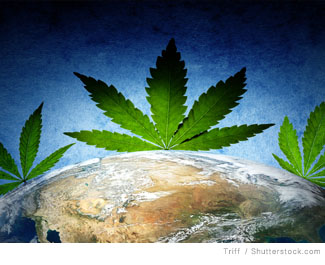 True Story : Man actually named Santa Claus rejoices after town of North Pole OKs marijuana sales. The town of North Pole is in Alaska. - newsminer.com

> more

---
Canada - The head of B.C.'s medical association says the federal government is failing Canada's doctors by not providing meaningful guidelines on how to talk to their patients about medical marijuana prescriptions in the absence of reliable clinical studies. - Globe and Mail
Brian Kierans, a 30-year-old TV industry worker in Toronto, uses medicinal marijuana for his irritable bowel syndrome: "The system that's set up is set up to be as complicated as possible and, unfortunately, we're all just caught in it," Mr. Kierans said. "And we're all just trying to do our best."
> more
---
USA - Texas - Medical Marijuana Oil, A Legal Treatment For Epileptics. - everythinglubbock.com
Jared Dempsey, neuroscientist and executive director of Addiction Recovery Research Institute, said case studies have proven that a tailored and controlled dosage of cannabis oil helps reduce the amount of seizures for some epileptics that are resistant to medications.
"There are many people that need this treatment, because no other treatment works and they are going to places to access it and it can be quite dangerous," Dempsey said. "What we need to do and what the state is moving towards is putting this in the hands of physicians and providers and regulating it and providing therapeutic dose levels." - Jared Dempsey
> more
---
Study: 16% of Patients With MS Are Using Marijuana. - NARCOMS : North American Research Committee on Multiple Sclerosis
> more
---
Canada - Saskatoon - Compassion club says they'll provide marijuana if necessary in Saskatoon. Representative, Mark Hauk, says he's willing to face a judge if current laws aren't changed. - cjme.com
> more

---
USA - The Marijuana Prohibition continues to fall apart. Congressional Votes signal growing support in Congress for legalized marijuana protections - washingtontimes.com 
> more   
---
Hemp - 3 Tasty and Nutritious Ways to Celebrate Hemp History Week. - glamour.com
> more
---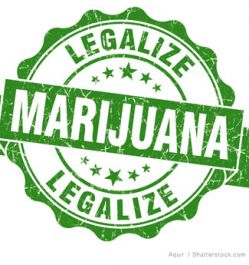 USA - Federal - American Legalization Momentum Continues to Grow.
Republican Controlled House of Representatives Votes In Favor Of Medical Marijuana Protections and narrowly rejects a Recreational Legalization vote. A provision that would have blocked the Justice Department from interfering with state laws permitting the use of recreational marijuana came just a few votes shy of passing. 
"We're really, really close to having the votes to end marijuana prohibition," said Dan Riffle, director of federal policies at the Marijuana Policy Project. The measure would have essentially ended the federal prohibition on pot, advocates say.
- TheHill.com

> more

---
USA - Without medical marijuana, grandma is willing to go to jail to help her grandson. - pennlive.com
> more
---
Canada - Hydropothecary is the first Quebec firm — and the second local one — to be awarded a license to sell medical marijuana. To date, 19 companies have been licensed to grow and sell medical marijuana. - OttawaCitizen.com
> more
---
What are the Best Marijuana Strains for Anxiety? - leafly.com
> more
---
Denver Opening 'Pot Palladium' – The First Marijuana-Centric Movie Theater. thesource.com
> more

---
Israel - Lawmakers have high hopes for Marijuana Legalization. Joint left-right support for rehashed bill makes green light likelier than ever for recreational use. Under the move spearheaded by freshman MK Yinon Magal, the plant would be legal for private use, with individuals allowed to keep small amounts of marijuana and derivative products in their homes. 
> more   
---
Hemp - Hemp has many nutritional benefits. Here are ten of them. - westmanjournal.com
> more
---

Wednesday June 3rd, 2015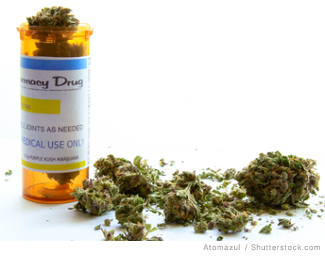 Controversial Marijuana Treatment Helps 9-Year-Old Boy Speak His First Words. - Yahoo.com
Though Kalel Santiago of Puerto Rico is only 9 years old, he's already endured some adult-level struggles. At just 10 months, he was diagnosed with the rare childhood cancer neuroblastoma, and spent more than two years undergoing surgery, chemotherapy, and radiation treatments. Then came the next diagnosis: severe, non-verbal autism. 
Recently, the Santiagos happened upon a treatment that would quickly change their lives: hemp oil, rich in the compound cannabidiol (CBD), which has been shown, at least anecdotally, to dramatically ease symptoms of both epilepsy and autism. 
They took home the tiny sample bottle of spray and began giving their son twice daily doses, as directed on the label, right into his mouth. And the results, they say, were startling: Kalel started talking — in just two days.

> more

---
Canada - Vancouver sets public hearing for proposed medical marijuana shop rules - metronews.ca
> more
---
"How Will Marijuana Affect Me?" 5 Basic Cannabis Questions Answered - leafly.com
> more
---
Canada - Manitoba - Medical marijuana users in Manitoba will be unjustly impacted by the province's proposed legislation banning vaporizers from being used in most indoors spaces, says Steven Stairs, a medical marijuana user and advocate.
'You wouldn't force somebody to take an insulin needle out on the street corner,' Steven Stairs says.
> more
---
Which Marijuana Cookbook Is the Right Strain for You? - eater.com
> more

---
USA - Indiana's Church Of Marijuana Granted Tax-Exempt Status From IRS - HuffingtonPost.com 
> more   
---
Hemp - USA - Atlanta activists to showcase all things hemp. GA HEROs will focus on promoting hemp usage as a way of strengthening Georgia's economy and generating safe, sustainable alternatives to products such as plastics, textiles, and even food. - clatl.com
> more
---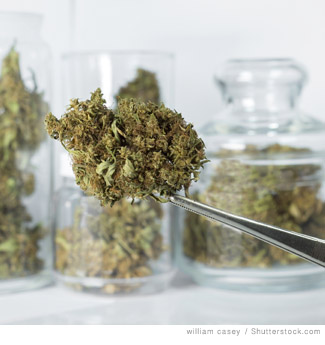 Canada - New Sydney Nova Scotia Veterans support facility offers education and access to Medicinal Marijuana.
Robert MacPhee, who served in the Navy for 15 years, says marijuana has limited the side-effects of the prescription drugs he takes, and has helped with his Post-Traumatic Stress Disorder.
"I've waited 18 years for some help, and this is a Godsend," he said. - ctvnews.ca

> more

---
The Evidence Behind Marijuana and PTSD - leafscience.com
Some patients find marijuana helpful for managing symptoms of PTSD. Now, researchers think marijuana might offer more ways of combating the disorder. In a recent study, researchers at the University of Haifa in Israel were able to prevent rats from developing post-traumatic stress disorder (PTSD) by treating them with the active compounds in marijuana, or cannabinoids.
> more
---
Canada - Trailer Park Boys to host Kush Cup in Vancouver - straight.com

> more
---
USA - Texas Legalizes Medical Marijuana Oils For Epilepsy - huffingtonpost.com
> more
---
USA - Minnesota medical marijuana: What you need to know. - mprnews.org
> more

---
UK - Lib Dem leadership candidate Norman Lamb calls for marijuana legalisation - theguardian.com 
> more   
---
Hemp - USA - ʻOhana Open House to Showcase Industrial Hempcrete' - mauinow.com
> more
---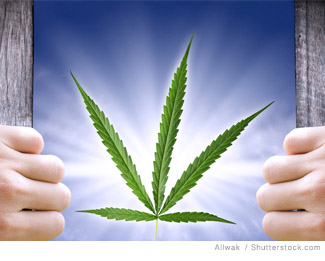 Canada - Liberal Leader, Justin Trudeau, repeats his support for Regulating Marijuana for Adult Use. - nsnews.com
"We need a government that's going to respect science and best practices, protect our kids, keep it out of the hands of gangs by controlling, regulating and taxing marijuana," - Justin Trudeau

> more

---
Alex Renton's family is in a desperate quest for marijuana oil for his seizure related coma. - stuff.co.nz
> more
---
Susan Sarandon enjoys marijuana and supports legalization for adult use. - niagarathisweek.com
> more
---
Medical Marijuana Movement in India - hindustantimes.com
> more
---
There are 111 known Cannabinoids In Marijuana. - theweedblog.com
> more

---
Catapult Wants To Be The Starbucks Of Marijuana-Infused Coffee - forbes.com 
> more   
---
Hemp - 15 Hemptastic Recipes for National Hemp History Week - onegreenplanet.org
> more
---
____
This column updated every Friday.
Patients' Voices
Meet Oliver Miller, the 14-Year-Old Who Helped Legalize Medical Marijuana In New York State.
Oliver has a brain stem injury and gets seizures on a regular basis.
- posted to > YouTube

Click the

 icon in the video player for full screen. 
 
Featured Medicinal Video
Various Doctors Say That Marijuana / Cannabis Is Good For You - 2012
-

via YouTube
Featured Licensed Grower Video

Interview with Denis Arsenault of Organigram Inc. 
> from YouTube

If you press me to say why I loved him, I can say no more than because he was he, and I was I.

Marijuana.Ca will soon begin publishing original interviews and articles. 
Our inital focus will be patients, the medicine, licensed growers and people who support Marijuana Legalization.
- More info will be posted soon












.

.

 Jessica Q - > info link
Book.  3D Interactive.  Movie.
* click play before going full screen

Life - Culture - Food : weekly column below.
The weekly column is no longer being updated.
A dedicated Life - Culture - Food website is in development.

Weekly - Friday Jan 10, 2014
- Food Banks Canada - Canada Org
> site
Art

- Rumi website (Poet)
> site


- Tony Cole - Photographer
Photo - the drowned and the saved
> photo
- AscLePia - Photographer
Photo - My sweet kitty
> photo
- Paul Baggaley - Photographer
Photo - Windy Day
> photo

Music / Food Toronto - Downtown
  
Horseshoe Tavern
370 Queen Street West (corner of Queen St W & Spadina)
416.598.4226
> site 
Live Music.  Drink.  Food.
Lee's Palace
529 Bloor Street W.  Bloor, Near Bathurst
416.532.1598
> site
Live Music and Drink
Massey Hall
178 Victoria Street
416.87.4255
> site
Live Music

- Marijuana.Ca -
Core Sponsors