Friday October 23rd, 2015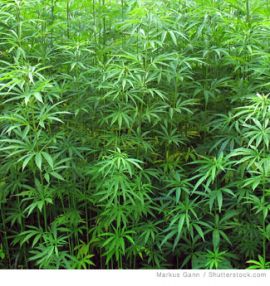 Canada - Downgraded economic forecast emphasizes potential new government revenue from Legal Marijuana.
In its quarterly Monetary Policy Report, the Bank of Canada says the Canadian economy is expected to grow by 1.1 per cent in 2015, which is unchanged from its July forecast but is nearly half of the 2-per-cent growth assumed in the federal government's April budget. 
> more @ Globe and Mail
Marijuana.Ca comment : There is going to be a very significant amount of revenue for all levels of government when Marijuana is legalized. For many reasons, better to do this sooner than later.
In the meantime, right now you can still get a criminal record or go to jail for possession, growing 1 plant, sharing a joint or owning a vaporizer (paraphenalia). This aspect needs to be addressed by Mr. Trudeau immediately. 
---
USA - Presidential Democratic Canadidate, Bernie Sanders: I'd be open to legalizing marijuana.
The Vermont senator, who is running against Hillary Clinton for the Democratic Party's nomination for the White House, said he would examine Colorado and other states that have legalized marijuana for recreational use, during an appearance on "Jimmy Kimmel Live" Wednesday night. "I am not unfavorably disposed to moving toward the legalization of marijuana," Sanders told Kimmel. "We have more people in jail today than any other country on Earth. We have large numbers of lives that have been destroyed because of this war on drugs, and because people were caught smoking marijuana and so forth. I think we have got to end the war on drugs.
---
Canada - B.C. senator, Larry Campbell, passes marijuana advice to PM Justin Trudeau.
We should look to Colorado on how to legalize pot, says Senator Larry Campbell. (Colorado allows it's citizens to grow up to six plants for personal non commercial use.) "Make sure that government enforces the laws around marijuana but lets the private industry handle the growing and marketing of it," he said. "We shouldn't be afraid of this," he said, "It's a given that there will be some flaws in the system, nothing is perfect."   
---
Canada - Tokyo Smoke - How did marijuana go from shadowy activity to being uber stylish?
At new Toronto coffee spot Tokyo Smoke, owner Alan Gertner (pictured at right) spends his time chatting with customers who seek an elevated smoking experience. Though it's currently a smoke-free atmosphere here, Gertner's brand will soon start distributing eponymous marijuana products in Washington state.
> more @ Globe and Mail
---
Canada - Manitoba government ready to talk about legalizing marijuana.

Manitoba Attorney General Gord MackIntosh told CBC News the Manitoba government is ready to discuss legalizing marijuana in a safe manner. 
> more @ cbc.ca
---
USA - Marijuana Legalization Looks Certain for Canada.

Advocates and experts say it's only a matter of time after the Liberal Party's election romp. "Oh, it's going to happen," Canadian Sen. Larry Campbell of the Liberal Party, a former mayor of Vancouver, tells U.S. News. "Certainly within the next four years, but I suspect a closer time frame is two [years]." Tom Angell, an American legalization advocate, says developments in Canada may spur more U.S. states, such as Maine and Vermont, to jump on the bandwagon to avoid losing potential tax revenue. Maine is among a handful of states that may legalize marijuana through ballot initiatives next year. Vermont, many advocates believe, may be among the first U.S. states to legalize marijuana through legislation. Campbell says Canada's anticipated movement toward legalization is directly related to pioneering U.S. ballot initiatives. "Without Colorado and Oregon and Alaska and Washington, it would have made our job much more difficult," he says. "The U.S. really opened this up, quite frankly. Our biggest worry was always that we'd have our border shut down or that we'd cause some difficulties in our relationships with your country. I think that's passed. 
> more @ USNews.com
CBD is naturally found in higher concentrations in industrial hemp than in today's marijuana. In fact, the use and acceptance of hemp medicinally for thousands of years could be as much due to the psychoactive effects of THC, as to the anti-inflammatory and balancing effects of CBD.
> more @ BizWest.com