---
Potential Medicinal Uses for CBD.
Though the average person doesn't know much about the chemical composition of marijuana, if they have any knowledge at all, they are probably only aware of THC, one of the active cannabinoids in cannabis. It's safe to say that the vast majority of the population is completely unaware of another, equally important cannabinoid in marijuana products, cannabidiol (or CBD). Though THC is the more famous active ingredient, CBD is just as important (though non-psychotropic), and thus has just as much medicinal potential. The following is a brief overview of CBD studies conducted recently.
> more @ canna connect
---
Puerto Rico adopts regulation for use of medical marijuana.
 
CBDRx, an organic hemp company based in Boulder, said Wednesday it has received USDA organic certification for its recently harvested 120-acre hemp crop. CBDRx specializes in the development, cultivation, processing and wholesale distribution of hemp-based CBD products, which may be used by the wellness, nutraceutical and pharmaceutical industries. 
> more @ biz west
Friday January 29th, 2016 
Marijuana Research in Israel: Meeting with Dr. Raphael Mechoulam.
I had the pleasure of visiting the famous Dr. Raphael Mechoulam last month at his Hebrew University office just outside of Jerusalem, Israel. For those who may not have heard of him, Dr. Mechoulam is essentially the god father of the endocannabinoid system. He is best known for his work in isolating and totally synthesizing delta-9 tetrahydrocannabinol (THC). Dr. Mechoulam is one of the leading recognized scientists in our field. Much of his work is focused on the nervous system, specifically how various acids, and particularly cannabinoids, bind to the nervous system and thus their effect on humans. During our brief hour-long meeting, we discussed the impact of cannabinoids on cancer patients and bone marrow transplants, his cannabis research on schizophrenia as well as the role cannabis plays in diabetes patients – all topics on which he has volumes of published research but stressed the point that more research needs to be done; we have only scratched the surface. Dr. Mechoulam is a humble man whose energetic demeanor belies his age. He speaks six languages and continues working regularly even at the age of 86. His mind is as sharp as any 25 year old and, while our meeting was short, it lacked nothing in content.
> more @ cannabis industry journal
Ex NFL player, Jim McMahon, says medical marijuana helped him kick percocet pain killer habit.

Bears legend Jim McMahon says medical marijuana got him off a heavy prescription pill habit. "I'm old-fashioned. I like to put it in my pipe and smoke it," McMahon said. In an exclusive television interview with ABC7'S Ron Magers, Jim McMahon says fighting pain has been a constant battle since his playing days. McMahon was in town this week for the 30th anniversary of the 1985 Super Bowl win. In an exclusive television interview with ABC7'S Ron Magers, McMahon says fighting pain has been a constant battle since his playing days. "Back then it was painkillers. I played my whole career on painkillers," he said. "I was using about 100 Percocets a month when I retired and I knew I had to get off that stuff." McMahon played a style of football described as "giving up his body" - a body that now gives him constant pain. "I've had 18 surgeries so pretty much everything on me hurts," he said.
> more @ abc7 chicago
---
Mom Breaks Law to Treat Sick Toddler With Marijuana Oil.

Single mom Sarah Ellett knows she's breaking the law every day when she gives her chronically ill daughter Remie, 3, two tiny drops of cannabis oil. She's determined to continue, as the treatment has brought her child a quality of life that's not only tolerable but also often joyful. But now child caseworkers have gotten involved, and Ellett is scared.
> more @ yahoo

---
The Farms of Northern India Are Laced with Marijuana. (Great photos.)
The lush valleys of India's northern state Himachal Pradesh are filled with verdant farms. Apple trees cascade mountainsides, massive cauliflower blooms soak up the sun on terraced hillsides, and clusters of cannabis plants weave through the landscape. Foreign visitors to Himachal Pradesh are left speechless by the area's stunning, mountainous terrain. Stoners are left especially speechless because that terrain is completely choked with marijuana. Most farmers have bud growing throughout or around their properties.
> more @ vice
---
Tweed - Meet the Grower- Andrew Rock.
 
Andrew Rock's introduction to cannabis didn't come with any stigma attached. Raised by professionals in a household where marijuana wasn't frowned upon, Andrew was made aware of the plant's medical applications at a young age when someone close to him started treating chronic pain with marijuana. 

> more @ tweed
---
HEMP - Press Release: Lexaria Signs Distribution Agreement with Telluride Coffee to sell it's Hemp based Teas.
Lexaria is pleased to announce it has signed a sales distribution agreement with Telluride Coffee Roasters, LLC (TCR). TCR is a wholesale coffee roasting company in business since 1991 creating European style, slow roasted coffees shipped fresh to coffeehouses, grocery stores and individuals around the country. TCR's principals bring over 45 years' combined experience in coffee growing, importing, classifying and roasting assuring retail outlets they are purchasing only the finest coffees and teas. TCR currently distributes its handmade coffee products at several dozen locations throughout Colorado and beyond. Sales efforts of ViPova and Lexaria Products have already commenced at Colorado grocery stores, coffee shops, dispensaries, and other retail outlets. Distribution through TCR marks Lexaria and ViPova's first-ever distribution efforts into mainstream stores, and adheres to the Company's plans of seeking broader channel distribution throughout 2016. Tom Ihrke, President of ViPova said, "Residents of a state like Colorado are well aware of the wellness benefits of hemp and its non-psychoactive properties. We have every reason to expect Telluride will have great success selling our products throughout their network." 
> more @ stockhouse
---

Featured Story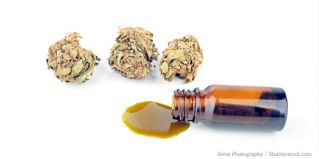 Canada - Licensed mairjuana oil too scarce, and too expensive for some medical users.


Chris Skidmore said he was diagnosed with HIV a decade ago and soon turned to medical marijuana, but he gave up smoking the drug about five years later, switching to oils because they didn't leave him congested. "When I started eating it, a whole bunch of things stopped; I could breathe again and I didn't get my sinus problem any more," said Mr. Skidmore, an entrepreneur who lives in Port Coquitlam and makes greenhouses for licensed marijuana growers. Using marijuana he grows with a licence under the old federal medical marijuana system, the material in each batch costs him about $100, which he says works out to an overall cost of about $5 to $10 per gram of oil, depending on how the process goes. That's much cheaper than the $25 to $50 per gram at Vancouver's dispensaries, or the $90 charged by one licensed producer, Mettrum, for one 40-millilitre bottle of oil, the cheapest rate offered through Health Canada's system. However, while most producers are able to produce oil, only three have been given the green light to sell it. And what little product is available has sold out quickly, making it difficult for patients to access it.

Thursday January 28th, 2016 
Exploding e-cigarette 'lit my kid's face on fire,' Alberta dad says.
The father of a southern Alberta teen, Perry Greer, says his son Ty is recovering from burns, broken teeth and other injuries after an electronic cigarette blew up in his face. The device his son used is called a Wotofo Phantom, he said. The company's website says it is manufactured in China. The manufacturer and its Canadian distributor were not immediately available for comment.
> more @ the star
Science Seeks to Unlock Marijuana's Secrets. - National Geographic

As the once-vilified drug becomes more accepted, researchers around the world are trying to understand how it works and how it might fight disease.
> more @ national geographic
---
Canada - Windsor's medical marijuana lounge can't use ashtrays.

Ramsin Ishaq can smoke his medically prescribed marijuana all day long at a new vaping lounge in downtown Windsor, but health officials say he can't flick the ash from his joint in an ash tray. That's because health officials ordered the owner of Higher Limits lounge to remove all ashtrays, which cannot be kept inside any business under Ontario's tobacco laws. The situation is a bit of an odd conundrum for the owner, Jon Liedtke. Those same tobacco laws have no mention of marijuana, which is why he can legally operate. Liedtke wants to work with health officials, so he found a creative work-around. He's asked his customers to leave ash on the tables and countertops until he can find a a more permanent solution.
> more @ cbc

---
While Canada waits for legalization, marijuana activists call for moratorium on arrests.
The federal Liberals' plan to legalize recreational marijuana is officially underway. In the meantime, one of Canada's leading activists for marijuana reform is calling for the government to immediately place a moratorium on arrests related to the possession of cannabis. "As the government moves to legalizing marijuana, it is unjust to continue arresting people," Jodie Emery said in a telephone interview.
> more @ the straight
---
The Forgotten Allard Injunction Court Case.
 
The R v Allard case surrounding personal production rights could have enormous implications for patients, the MMPR and even recreational legalization.

> more @ lift
---
HEMP - Hemp cars could be the wave of the future.
A car made from grass may not sound sturdy, but scientists say plant-based cars are the wave of the future. Researchers in Australia and England are working on developing materials from plants like hemp and elephant grass to replace plastic and metal-based car components. 
> more @ abc news
---

Featured Story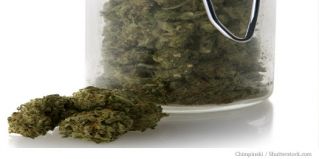 Canada - Vancouver - 14 pot-dispensary firms pass zoning hurdle.


Out of the 176 applicants seeking to operate marijuana dispensaries under Vancouver's new licensing regime, the city has weeded out 14 businesses to move one step closer for a licence. Fourteen pot-dispensary businesses have been deemed to be in compliance with zoning rules, allowing them to apply for development permits, said Vancouver's director of licensing and inspections Andreea Toma.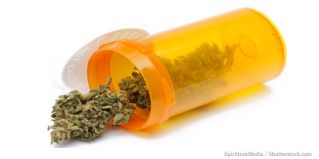 Wednesday January 27th, 2016 
Canada - Ontario - Medicinal marijuana lounge opens in downtown Windsor.
Windsor's first medical marijuana vaping lounge barely had time to open its doors and city officials are talking about finding ways to regulate this type of business. Higher Limits is already buzzing with customers after opening about a week ago, according to co-owner Jon Liedtke, who says he offers a safe place for medicinal marijuana users to hang out while also eliminating some of the stigma attached to marijuana use.
> more @ cbc
Canada - Unlicensed medical marijuana sellers must still pay tax, appeal court rules.

Canadians selling medical marijuana outside the licensed mail-order system must still watch out for the taxman, according to a Federal Court of Appeal ruling that reasserts Ottawa's right to collect sales taxes on any and all pot that is sold. In a unanimous decision released Monday, judges dismissed an appeal by Gabriola Island grower Gerry Hedges to stop the clawback of almost $15,000 in GST for marijuana he sold over several years to the Vancouver-based B.C. Compassion Club Society, Canada's oldest dispensary.
> more @ globe & mail
---
USA - Denver - Lodo Wellness Center.



LoDo Wellness Center is downtown Denver's premier Medical and Recreational Marijuana Dispensary. They are Colorado natives, women owned and managed and pioneers in the cannabis business. LoDo wellness was founded in 2009.The facility is 6,250 sq. ft. with a wide selection of products in a comfortable and laid-back environment.
> more @ the travel joint

---
USA - Vermont heads towards legalizing marijuana for adult recreational use. Governor supports bill.
Gov. Peter Shumlin supports the legislation for recreational marijuana, calling current status quo a failure: 'Vermont can take a smarter approach that regulates marijuana in a thoughtful way'. Gov. Peter Shumlin and the chairman of the Senate Judiciary Committee have announced legislation "to cautiously and deliberately" legalize recreational marijuana in Vermont.
> more @ the cannabist
---
Mexico begins debate on Marijuana Legalization.
 
Mexico has opened a formal debate on marijuana after the country's latest drug use survey showed 17.2 per cent of middle- and high-school students report having used drugs. Marijuana was the drug most frequently reported. The series of five public debates on marijuana policy started Tuesday with a meeting in the resort city of Cancun attended by Interior Secretary Miguel Angel Osorio Chong. He appeared to support medicinal marijuana.

> more @ metro news
---
HEMP - Press Release - Nutritional High Announces Launch of First Active Hemp Products.
Nutritional High is pleased to announce that the first products in the Active Hemp line of products, being launched by its wholly owned subsidiary, Nutritional Traditions, are now available to retail stores in Northern California. The Active Hemp capsules are available in 5 mg and 25 mg doses, which include non-psychoactive ingredients that naturally occur in the industrial hemp plant. All hemp used in the products is tested for quality and purity. 
> more @ stockhouse
---

Featured Story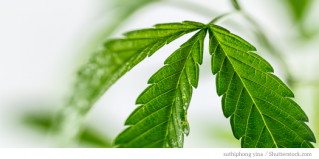 Legalization Process : Canada.


Health Minister video interview. Minister Jane Philpot says it's "too early to make decisions" about what recreational marijuana system will look like and how it will be accessed. A number of people will be advising the task force and thru other mechanisms to create "smart legislation".

> more @ cbc


Pot.Ca recommends a 2 phase approach towards Legalization.
1. Stop the arrests now thru a ministerial letter or another method.
2. Create a smart and respectful legalization system that includes allowing Adult Canadians to grow up to 6-10 plants for personal non-commercial use.
> click here to go to the Pot.Ca Legalization section
Tuesday January 26th, 2016 
Medical marijuana producer Bedrocan lowers its prices to $5 a gram.
Canada's largest medical pot company, Canopy Growth Corp., slashed prices for several of its medical marijuana products in an attempt to seize market share from rivals, Peter Koven reports. Prices for all six products in Canopy's Bedrocan Canada brand were cut to $5 a gram, well below the average market price of about $7.50. Smiths Falls, Ont.-based Canopy bought Bedrocan last year. Marc Wayne, Bedrocan's president, said the company's Toronto-based production facility is operating at full capacity and performing well. "We're very comfortable with lowering the price based on what we're seeing on our yields and our production efficiencies," Wayne said.
> more @ financial post
Mettrum marijuana oils go on sale today at 3 pm.

"Mettrum Cannabis Oils will be available to purchase online and by phone beginning 01/26/16 at 3PM EST." See top of their home page. 
> Mettrum website
---
Vaporizer study. Volcano Medic, Plenty Vaporizer, Arizer Solo and DaVinci Vaporizer.

Abstract: Inhalation by vaporization is a promising application mode for cannabis in medicine. An in vitro validation of 5 commercial vaporizers was performed with THC-type and CBD-type cannabis.
> more @ plos.org

---
Marijuana must be regulated quickly to protect kids, Conservatives say.
The Liberal federal government is facing pressure from an unlikely source to quickly legalize and regulate the sale of recreational marijuana: the Conservative Party of Canada. At a news conference on Monday, interim Conservative leader Rona Ambrose said the growing number of illegal dispensaries is increasing the risk that children will get access to pot. As such, she said, the pressure is on the government to present and implement its plan to legalize marijuana.
> more @ globe and mail
---
Canada - The Amazing Tristan Williams.
 
My name is Tristan WilliaMS, I have been diagnosed with Multiple Sclerosis since 2009 and I am also honoured to say that I am a 2x cancer survivor. At the age of 12 I found a lump in my neck which was later diagnosed as thyroid cancer. After two successful surgeries, and a blast of radioactive iodine, I rejoiced with my family as the doctors told us that it was finally over. MR: You have said, "Cannabis has saved my life". What do you mean by that? TW: Cannabis helped to save my life by giving me a treatment option, which helped to relieve the majority of my symptoms. On a day where I struggled to get out of bed due to intense neuropathic pain from my Multiple Sclerosis diagnosis, medical marijuana gave me the pain relief and mental clarity to motivate myself to get up and take action in regaining control of my health.

> more @ MedReleaf
---
HEMP - Canada - Alberta - "Hemp is a product that is taking off,".
"Hemp is a product that is taking off," said Jackson. "The area between Lethbridge and Medicine Hat is the right environment to grow it. It is an up and comer. Any irrigated land is kind of suited for that." There is also a renewed focus on the greenhouse business. "We have 70 per cent of the province's greenhouse square footage in this jurisdiction," said Jackson. "Ag is the leader."
> more @ medicine hat news
---

Featured Story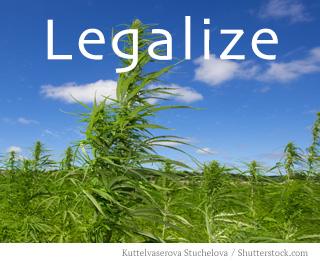 Canada - Parliament resumes today.
Marijuana Legalization is one of 6 major bills the Trudeau government will likely table at some point, though it's not clear yet when this will occur.


As long promised, the Liberal government is expected to "legalize, regulate and restrict access to marijuana" during its mandate. While the government has not indicated exactly when it will table legislation to legalize pot, Trudeau said during the election campaign that it would be an "early priority" for his government. Earlier this month, Liberal Parliamentary Secretary to the Justice Minister Bill Blair was chosen to take the lead on the marijuana file, and work closely with the departments of Justice, Health and Public Safety on it. The first step in the process is to launch a provincial, territorial and federal task force that would consult public health, substance abuse and safety experts. Blair will eventually work with that panel to develop legislative and policy responses to the issue, Justice Spokesperson Andrew Gowing told the Canadian Press.

Monday January 25th, 2016 
When will Marijuana Legalization actuallly happen in Canada?

Late 2016 or 2017. ?
Parliament is back. Here's the packed agenda. We talked to cabinet ministers, Liberal insiders, and outsiders clamouring for attention to their issues. Since winning power, though, the Liberals have not sent any clear signals about how fast they plan to move on marijuana. But at least one producer is expecting partial legalization a year from now, starting with British Columbia, the province that's furthest along in stakeholder consultations. "We think that we will be able to have recreational marijuana on store shelves in liquor stores in British Columbia in early 2017," said Sébastien St. Louis, CEO of Hydropothecary, a marijuana producer based in Gatineau, Que. For that to happen, federal legislation could be tabled as early as this spring. If that's in the works, the Trudeau government is keeping remarkably tight-lipped, offering only bare-bones information about the process to be led by former Toronto police chief Bill Blair (who was not made available for an interview with Maclean's). Now a rookie Toronto MP, Blair has been assigned to spearhead the pot file as parliamentary secretary to Justice Minister Jody Wilson-Raybould, who shares responsibility for the task with Philpott and Public Safety Minister Ralph Goodale. The four MPs are set to meet in the next few weeks to kick things off. With federal-provincial consultations still to come, getting legislation through Parliament and having regulations in place in a year or so seems like a long shot. Then again, it hasn't been that long since the same could be said for the very idea of legal weed.
> more @ macleans.ca


Marijuana.Ca comment: Stop the arrests now. The Federal Liberals, provinces and municipalities must move swiftly and effectively to create a legal system that is safe, respectful and equitable.
Alzheimer's Study. Safety and Efficacy of Medical Cannabis Oil for Behavioral and Psychological Symptoms of Dementia: An-Open Label, Add-On, Pilot Study.

Abstract: Background:Tetrahydrocannabinol (THC) is a potential treatment for Alzheimer's disease (AD). Objective:To measure efficacy and safety of medical cannabis oil (MCO) containing THC as an add-on to pharmacotherapy, in relieving behavioral and psychological symptoms of dementia (BPSD). 
> more @ ios press
---
Perfect pot? University of Guelph researchers working to grow marijuana optimally.

Mike Dixon and his research team in the University of Guelph's controlled environmental system research facility and program, has received $210,000 from Ontario Centres of Excellence. The money will fund the application of new irrigation technology to medical cannabis growing. It's a process by which small sensors are strapped to the stem of a plant and hooked up to a wireless data logger that measures the water status of the plant every 15 minutes. But that is just one component of ongoing work being done by Dixon on cannabis. The work is in partnership with Napanee-based ABcann Medicinals, and will be carried out in ABcann's Napanee facilities. Due to regulatory restrictions cannabis can't be grown on campus without first going through a lengthy research licensing process.
> more @ the record

---
Canada - Toronto - Owner of pot-shop chain vows to reopen Toronto vapour lounge. The lounge was selling marijuana to adults over 18. No medical documents were required. Posts on twitter suggest the lounge has re-opened.
Don Briere, owner of 19 Weeds locations throughout British Columbia, said Friday afternoon that GoodWeeds lounge on Danforth Avenue would reopen that evening after a dozen officers executed a search warrant Thursday night and arrested the couple who owns half the business. The owner of Canada's biggest chain of illegal pot shops says that, as long as Toronto police keep raiding his recreational vapour lounge, he will keep reopening the controversial franchise, adding that the public appetite for such enforcement is waning in the face of coming legalization. But Toronto city council will not mimic Vancouver in passing bylaws to regulate these illegal shops, he said. "For the city of Toronto to establish its own bylaws that could become moot in a matter of months after they've been put in place is not the prudent and responsible way to proceed," said Mr. Cressy, whose ward encompasses the pot-shop hub of Kensington Market. For now, he said, the city will keep urging the federal government to "move quickly but also responsibly" with a task force headed by MP Bill Blair to craft an approach to legalizing the drug.
> more @ globe and mail
---
New Zealand : Family struggles to afford medicinal marijuana treatment.
 
A Givealittle page has raised $27,000 to fund a Carterton girl's medicinal cannabis. Sativex is not Government-funded, and at just over $1000 a month it's too expensive for many patients. For nearly four years, 13-year-old Grace Yeats has been unable to walk and unable to talk. Auto-immune encephalitis has left her with uncontrollable muscle spasms. "So the spasms have very gradually forced everything, tightened ligaments and set things in concrete really," says Grace's mother, Tracy Yeats. In November Grace was prescribed Sativex – a cannabis-based spray used on patients with multiple sclerosis. Her mum is amazed how much it's helped. "She's doing things herself," says Ms Yeats, "like picking things up off the bed and throwing them on the floor, reaching out and touching people's noses."

> more @ 3news.co.nz
---
HEMP - These Hemp Milk Benefits For Skin Will Make It Your New Favorite Natural Beauty Product.
I've been a fan of hemp since my Sublime-is-the-only-band-that-matters phase in 1997. While I may not be making hemp necklaces for everyone I know anymore, I'm definitely embracing the skin benefits of hemp milk like it's the late '90s and it may go out of style. I'm all about milk alternatives in natural beauty recipes, but only if they can provide the same level of effectiveness that their cow counterparts can. According to sources at Care2 Living, the Omega-6 fatty acids in hemp promote hair growth and new skin cell growth. Hemp is also known for providing your skin with a healthy dose of vitamins like A, B12, D, and E. Basically, if you apply hemp milk topically, you can expect a healing marathon. According to sources at Zliving, hemp milk has some amaze moisturizing properties that can provide hydration to dull skin.
> more @ bustle
---
Featured Story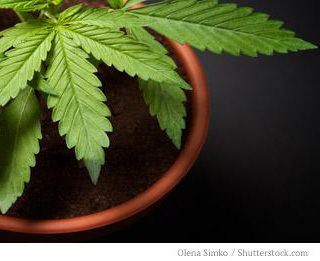 Marijuana Legalization - Summary of Health and Justice Ministers' Federal-Provincial recent meeting in Vancouver, Canada.


The justice ministers also discussed the Liberal government's commitment to legalize marijuana. "There were concerns raised around the table with respect to making sure that (legalization of marijuana) is done in the safest possible way to minimize any possible impact on young people … and to ensure we're prepared to address the possibility of drug-impaired drivers," Ganley said. "I think we'll be moving forward but in a way that is collaborative and in a way that's very careful." Ganley said Alberta wants to ensure the change in criminal law occurs in a way that preserves public safety. She declined to say whether she believes legalization of marijuana is a good idea. "It's probably not appropriate for me to comment on the decisions the federal government makes," she said. "All I can say is that I am very happy with the approach they are taking and I'm very glad to see that they're willing to work collaboratively with us to make sure that safety concerns are addressed."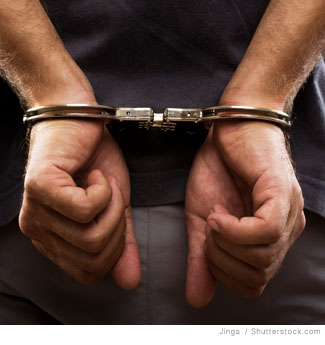 Friday January 22nd, 2016 
Canada - Toronto - The Owners of Toronto's First Recreational Pot Shop Were Arrested During a Police Raid. 12 police officers involved.
The owners of Goodweeds Lounge, a newly opened recreational pot bar in Toronto's east end, have been charged with multiple trafficking and possession-related offences following a police raid that took place Thursday evening. Chris and Erin Goodwin opened up the vapour lounge a few weeks ago where customers can purchase dabs and bong hits on site as long as they're aged 18 and older. No medical prescription is necessary.
> more @ vice


Marijuana.Ca comment: The Federal Liberals, provinces and municipalities must move swiftly and effectively to create a legal system that is safe, respectful and equitable.
Canada - Impending marijuana oils sales means new jobs, growth at Tweed. 

Tweed Inc.'s production system to create marijuana oil extracts is certainly a well-oiled machine after working double time this past month in anticipation of the Smiths Falls company receiving their license to sell oil extracts to clients. "We expect it to happen any time in the next couple of weeks," said Jordan Sinclair, Tweed spokesperson. If so, the company could be selling oils as early as the first week of February. The introduction of oil extracts is at once a new tool to help those battling various illnesses and also a herald for additional employment in the Smiths Falls area. Sinclair couldn't confirm the precise number of new hires, but said the company has been able to add to their customer service team, as well as continue to contribute to the construction industry locally. The production of oil extracts has required the addition of new rooms to be built. "That's all great for the local community," Sinclair said. The company is keeping a lot of the details surrounding this new venture close to their chest to maintain competitiveness, but Sinclair did say the new license from Health Canada will allow them to produce a variety of products. "The focus is on diversity," he said. Tweed is optimistic in their future and preparing for even more growth following the election of Prime Minister Justin Trudeau. The Smiths Falls plant is preparing to add another 18 more flowering labs so they can handle the demand created by the legalization of recreational pot. This will bring the number of flowering rooms to 30 in Smiths Falls alone. 
> more @ inside valley
---
Medicine Man. Award-winning Eugene grower Adam Jacques leads the way for medical marijuana.

It's been a heavy week for Adam Jacques. As he tours around the 40-plus-acre farm in west Eugene where he cultivates some of the most highly regarded medical cannabis in the world, Jacques, always outgoing, nonetheless seems weighted by sadness — not exactly downbeat but weary, like a man recently smacked by the cosmos. Atop the 100-hour week Jacques and his team routinely put in breeding medical cannabis for patients, he's also been filling out the reams of bureaucratic and legal paperwork required to go recreational, a move he's making largely to fund the healing side of his profession. It's this professional work — the breeding of strains with record-breaking percentages of cannabidiol or CBD, one of the major medicinal elements in pot that, unlike THC, does not get you high — that led Canna Magazine to give Jacques the Most Influential Grower in the Northwest award at its Seattle conference this past August.
> more @ eugene weekly

---
4 pot comedies coming to hollywood.
Big Bang's Chuck Lorre and David Javerbaum (The Daily Show), the spec script has been sent out to broadcast networks and is set at a legal marijuana dispensary in Colorado. The ensemble revolves around a group of potheads. Amazon recently tapped Margaret Cho to star in Highland, HBO picked up six episodes of High Maintenance and NBC is teaming with Adam and Naomi Scott to develop Buds.
> more @ hollywood reporter
---
A Brief History Of Medical Marijuana: From Ancient Anesthesia To The Modern Dispensary.
 
For many decades in the U.S., marijuana has been painted as the psychedelic drug of hippies and stoners who lay around smoking dope to the detriment of their cognitive function. This image of marijuana use can certainly be attributed to one aspect of its culture, but Cannabis — a category of plants that include three species and seven sub-species — have been used in medicine for thousands of years. Ancient and medieval physicians mixed the plant into medicines or teas to treat pain and other ailments.

> more @ medical daily
---
HEMP - George Clayton Johnson has died. A hemp legalization advocate and writer for Star Trek.
George Clayton Johnson, who wrote the script for the first Star Trek episode to air and co-wrote Logan's Run, died Tuesday (Dec 22) in the Los Angeles area following a battle with cancer. He was 86. My Father, George Clayton Johnson, passed away this Christmas day at 12:46 p.s.t. He was more than a reknowned writer, fan & hemp legalization advocate, he was a truly loving father & huband. His wife, Lola Johnson daughter, Judy Olive & I, his son, Paul B.
> more @ canada journal
---

Featured Story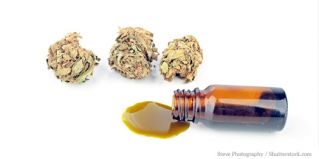 Marijuana oil reduces Alzheimer's symptoms, study finds.


A growing body of evidence suggests marijuana may greatly benefit Alzheimer's patients. New research published in The Journal of Alzheimer's Disease finds that administering cannabis extracts containing THC to Alzheimer's patients helped relieve various symptoms of dementia, including agitation, aggression, apathy and delusions. The small trial conducted by Israeli researchers studied 11 Alzheimer's patients who were given medical cannabis oil containing THC over the course of four weeks. Of the 10 patients that completed the trial, researchers recorded "significant reduction" in behavioral and psychological symptoms of dementia. Researchers concluded that "adding medical cannabis oil to Alzheimer's disease patients' pharmacotherapy is a safe and promising treatment option."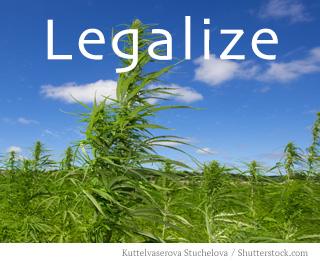 Thursday January 21st, 2016 
Canada - Conservative Party Rona Ambrose says the sooner we legalize pot and bring in regulations, the better.
She says legalization should come with strong public health messaging telling kids about the dangers of marijuana."I hope that the faster they move on this the better, because the proliferation of pot dispensaries is quite large…and they're unregulated, so the sooner they can move on that the better to protect kids."


Marijuana.Ca comment: It's good to see the Conservative leader support this smart approach to the marijuana issue. A clear statement of support from NDP leader, Mr. Mulcair, would also be welcome.
> more @ cjob
How Canada can ensure legalized pot trumps the black market.

The Liberal government has not yet indicated when, and how, it will make marijuana legal to Canadians but Prime Minister Justin Trudeau has asked MP Bill Blair, the former Toronto police chief, to be his point man on the file. Of course, medical marijuana is already available to anyone with a prescription. ​But opening up the pot market to recreational users raises some very big, practical questions: Like how, and where, pot should be sold and regulated? And how to avoid, well.... legalized reefer madness?
CBC radio interview with Kirk Tousaw and George Smitherman.
> more @ cbc radio
---
How will Canada regulate marijuana promotion?

The federal task force that has been assigned to legalize can analyze existing promotional legislation for alcohol, tobacco, and medical drugs, including cannabis under the MMPR. Rules that address advertising and promotion will certainly be part of any legal cannabis market in Canada, and similar to alcohol and tobacco, protecting public health will be the primary policy objective. However, there are considerable differences in terms of promoting alcohol and tobacco, with laws being much more restrictive for the latter.
> more @ lift

---
Canada - Kimberley BC is the first place in Canada to have issued a medical marijuana shop licence. 
The roadside pot shop, Tamarack Dispensaries, which is located in a commercial area on the highway into Kimberley, has operated since July, 2015.  And as far as Kimberley Mayor Don McCormick knows, it's the only dispensary in Canada with a licence. "When council made the decision, our intent wasn't to be controversial, our intent wasn't to be first at anything," McCormick told the Courier by telephone this week. "What we were doing was supporting a local entrepreneur in a venture that had a market – and a market that wasn't being well served otherwise."
> more @ van courier
---
Canada -  Fourteen Vancouver medicinal pot shops move one step closer to legitimacy.
 
Fourteen applicants are one step closer to running a licensed marijuana dispensary in Vancouver as the city attempts to impose some control on the illegal retail sale of cannabis. Andreea Toma, the city's director of licensing, says regardless of what form legalization takes, the standards in place now will help Vancouver regulate face-to-face sales of the drug. "We still maintain that what we're doing is within our jurisdiction, which is land use and business licensing – that is a municipal government's jurisdiction," Ms. Toma said. "We know that [the status of the drug] is going to change, it's just a matter of when and how and we'll gladly work with the federal government."

> more @ globe and mail
---
HEMP - Press Release : Cannabis Science Wholly-Owned Animal Product Subsidiary, Equi-Pharm, Unveils Its E-Commerce Site for Nation-Wide Sales of Its Quality Animal Care Products.
The site will allow animal owners across the country easy access to the Equi-Pharm quality lineup of products. In the site's unveiling, the company's first Hemp infused product is available for horse owners. Equi-Sheen HP, a medicated grooming product for Horses, is now ready for shipment directly from the Equi-Pharm shipping facility in Shelbyville, TN.
> more @ stockhouse
---
Featured Story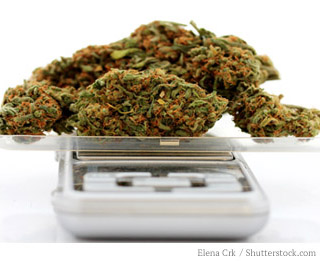 Canadian Legalization

Tweed Inc. medical marijuana supplier endorses mail-order marijuana system as an interim measure while Canada figures out how to Legalize marijuana for recreational adult use.

While Ottawa navigates the steps it'll take to legalize marijuana in Canada, the head of one of the country's largest pot distributors supports the use of Canada Post as a convenient and immediate channel. Mark Zekulin is the president of Tweed Inc., one of 27 licensed producers of medical marijuana in Canada. That means, the product they produce is highly regulated when it comes to security, labelling and traceability. Zekulin says Tweed mails thousands of orders out every week, in packages that are odor-proof and discreet. "It's fully tracked door-to-door, not unlike how ordering wine works," he tells Yahoo Canada News. "When it arrives, it will require a signature and ID to make sure you're of age. The system is set up and it's very secure." "There's a lot of confusion as to what's going on and…I think there's merit to moving quickly," he says. "It adds certainty. The mail system is proven and works well and can be done quickly. As a first step, that's the right move."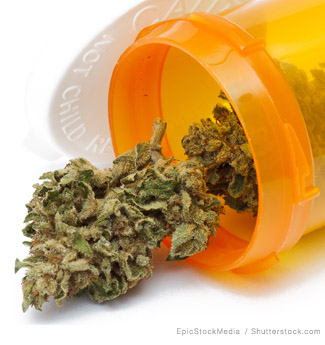 Wednesday January 20th, 2016 
Canada - Medical Marijuana has Chris Kuntz feeling close to full strength. But the stigma has put him and his family under enormous financial strain.
This is Part II of a three-part series that will delve into one local man's usage of medical marijuana after he sustained serious injuries. Part I, which was printed in the Jan. 18 edition of the Times-Herald, outlined the plethora of prescription drugs Chris Kuntz was taking before he tried medical marijuana. He has battled stigma and lost his job over the past couple of years, but claimed marijuana has him feeling as close to full health as he has in the past several months. "I want to go back to work. Why can't I go back?" he asked. "I'm better than I have been in months. I can stand up straight and I can actually move and do everything that I'm supposed to." Now completely out of work, Kuntz said he and his wife are struggling to pay the bills. They have defaulted on mortgage and car payments, are receiving food baskets from the Moose Jaw Food Bank to feed their two children, and have recently applied for welfare assistance.
The Kuntz family has organized a Go Fund Me page - gofundme.com/chriskuntzfamily - to help pays the bills and put food on the table. 
> more @ mj times
Canada - In the City of Victoria, more than 25 medical marijuana dispensaries are now operating.

From four in April 2014, to 25 today, medical marijuana dispensaries are opening up all over Victoria. BC Pain Society's Bill Negraeff says there is a reason the shops are located in the city. "The municipality has made it clear that they feel that the arrest and prosecution of marijuana users and dispensers is a losing battle, and it's wasteful of resources." Leaf Cannibis is days away from opening its second location in Victoria's Cook Street Village. Next door, at the Headstart Salon, owner Garry Preston says he's not worried. "We feel it'll be fine. We're not opposed. And we wish them success."
> more @ chek news
---
Canadian, Michael Woods, sentenced to life in prison in the US for cross-border pot smuggling.

'The U.S. Attorney's Office says 45-year-old Michael "Mickey" Woods was sentenced Thursday in federal court in Syracuse, New York. Woods and his co-defendant Gaetan Dinelle, also of Cornwall, were convicted in July of operating an international marijuana operation from their hometown from about 2005 until 2008.
> more @ cbc.ca

Marijuana.Ca comment : Another major casualty in the marijuana war. Government against it's own people.
---
Chile to Harvest the Largest Medical Marijuana Crop in Latin America.
The biggest marijuana plantation is not in Uruguay or Mexico, not even in Peru or Colombia, but in Chile, where in march they will harvest close to 7,000 cannabis plants for medicinal purposes, Spanish news agency EFE reported Tuesday.
> more @ telesur tv
---
Uber Me : USA - Seattle mayor, city attorney support legal-pot delivery program.
 
They announced their approval of a proposal in Olympia to create a two-year pilot program that would allow a handful of licensed recreational-pot stores to deliver to legal customers in the state. Regulators estimate the number of illegal delivery services in Seattle alone has grown to 24, most through websites such as Leafly, Craigslist and Weedmaps, according to a city news release. Seattle has 19 legal recreational-pot stores.

> more @ seattle times
---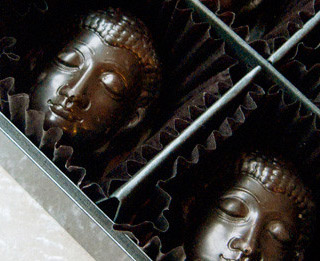 HEMP - Kyoto confectioner, Cacao Magi, selling hemp-infused Buddha head chocolates.
You may also expect Cacao Magic to produce some uniquely Japanese chocolates, and again you'd be right. While most of its candies take the orthodox forms of hearts, squares, and discs, you'll also find something called the amasumi butsuda in the product lineup. "Butsuda" means "head of the Buddha," and that's exactly what they look like, as you can see in the photo above.
> more @ rocket news 24
---
Featured Story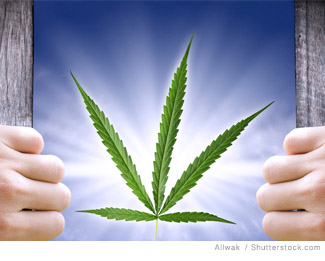 Canadian Legalization.

'So in my opinion, "legalization" means that aunt Emma and uncle Charlie can grow a handful of plants in their backyard and use them as they see fit, without harassment or prosecution.'
- Marcel Schlaf, Department of Chemistry, University of Guelph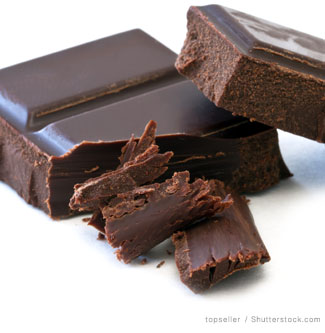 Tuesday January 19th, 2016 
USA -Some companies encouraging employees to take a weed break at work.
Kyle Sherman and Chase Wiseman cofounded Flowhub, which provides software for the cannabis industry, in 2015. The Denver-based startup has been a weed-friendly workplace from day one. "Our philosophy at Flowhub is to get s*** done," said Sherman. "If it helps our employees get work done, then we don't care if they consume at work." Sherman and Chase both consume marijuana at work, either in weekly brainstorming meetings or toward the end of the day. 
> more @ fox 59
Canada - B.C. Health Minister to push for pot reforms, regulated sales outlets, at ministers meeting, tomorrow.

The oncoming legalization of marijuana will be on the agenda when ministers start two days of meetings this Wednesday, two weeks after MP Bill Blair, a former Toronto police chief, was tapped to oversee a federal-provincial task force that will create a framework for legalizing and regulating the recreational use of the drug. "We have an opportunity on the medical side to improve the system, as well as we do on the recreational side," he said.
> more @ globe and mail
---
Marijuana legalization debate has medical users feeling 'left in the dust'.

'Nobody cares anymore about us,' says Ottawa medical cannabis user. Patients like Strand are stuck waiting on a federal court decision challenging the constitutionality of the Marijuana for Medical Purposes Regulations (MMPR), which the former Conservative government introduced in 2013. It replaced a 13-year-old program that allowed patients to grow their own pot with a commercial medical marijuana market. But many medical cannabis users say they can't afford to buy from large-scale licensed growers.
> more @ metronews.ca

---
Alves, Kronby & Reid: When it comes to pot, Canada shouldn't worry too much about treaty obligations.
The fate of Canada's international obligations is in its own hands. Central tenets of international law include the principles of state consent, sovereign equality among states, and non-intervention in the domestic affairs of other states. States draft international treaties within this legal framework and include rules that govern how states join, amend and withdraw from treaties. Subject to limitations, international treaties also can permit states to take "reservations" to their obligations under specific provisions of a treaty when they join the treaty.
> more @ national post
---
Vancouver dispensaries and Health Canada's licensed producers both cold to the idea of cooperation.
 
In the meantime, Sutton continued, the federal government could modify the MMPR—regulations, meaning it can be tweaked without Parliament's approval—to allow the LPs to supply the dispensaries, effectively using them as middlemen so patients could access cannabis grown under Ottawa's strict quality controls without dealing with that system's onerous mail-order requirement. "We would ensure public health and safety for cannabis that has gone through the most rigorous standard for quality assurance in the world," he added. While Sutton posed the idea as an obvious win-win, representatives for both the LPs and dispensaries were cold to the idea.

> more @ georgia straight
---
HEMP - US-grown hemp could soon find its way into your food, clothes, and cars.
The US may be on the cusp of creating a home-grown industry from a long-demonized plant. The US hemp industry is pushing hard for a measure that would make it legal for US businesses to produce the substance, and if lawmakers approve it, consumers could soon find US-grown hemp in their food, baby products, fabric, fuel, paint, body-care products, paper, carpet, and even auto parts.
> more @ qz
---
Featured Story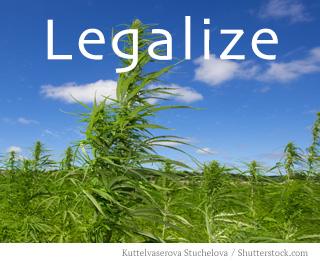 Canada - Bill Blair commits to moving swiftly on Marijuana Legalization, and will not take shortcuts.

Bill Blair, the former Toronto police chief who will stickhandle the pot file for the federal government as parliamentary secretary for justice, said he wants to talk to the provinces before making any decisions. "They play a significant role in regulation, so that has to take place. I get that people in the industry are anxious to move forward. But we've got a bit of work to do," he said in an interview. He added there will be no timeline on changes to the Criminal Code until discussions have taken place with the ministers of Justice, Public Safety and Health – conversations that have not yet taken place. "We haven't had time to do that but we know there is a need for us to get going and we will do so as quickly as possible. But we're not taking any shortcuts," he said.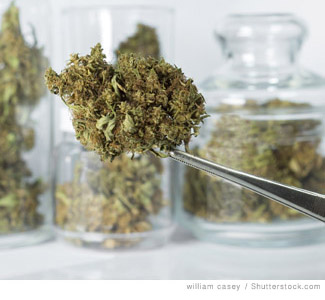 Monday January 18th, 2016 
LPs and Dispensaries: Two peas in a pot. - by Adam Greenblatt
Dispensaries and LPs have the same goals, and the ideal system would include them both. They need to stop attacking each other and work on cooperating more. 

The more MMPR actors disparage dispensaries by equating them (dispensaries) with "drug dealers in parks" and purveyors of "poison" the more backpedalling and PR contortions will be necessary when it comes time to lobby for their existence. Similarly, dispensary activists need to move on from villainizing Licensed Producers and other MMPR-compliant businesses. There are very real problems with transparency and accountability in the dispensary supply-chain, and Licensed Producers could be a big part of the solution. 
> more @ lift
USA - Could marijuana extract save 6 year old Tristan?

Six-year-old Tristan Stiffler could die before the state legislature approves cannabidiol (CBD), an extract of the marijuana plant, for the treatment of his epilepsy. His grandmother, Pam Coats, a former Delaware County correctional officer, hopes Tristan lives a long life. But she fears that "if they don't legalize this and get him and other children like him off all these medicines that destroy his organs, he's not going to be here a year from now." Tristan is autistic and was born with brain damage. He's suffered from seizures since he was six months old. He is taking phenobarbital, Keppra, Topiramate, Atarax, Carnitor, Neurontin, Seroquel and Diazepam rectally during emergencies, and he still experiences five or six breakthrough seizures a week. Tristan's liver is not functioning normally because of the phenobarbital.
> more @ indy star
---
Medical Marijuana For Migraine: Pot Shown To Reduce Frequency Of Migraines.

Migraine sufferers have long been turning to marijuana to alleviate their pain but findings of a new study have finally proved the efficacy of using cannabis to treat the condition. For the new study published in the journal Pharmacotherapy this week, researchers saw a significant reduction in the frequency of migraine headaches among individuals who were treated with medical marijuana.
> more @ tech times

---
Majority of Americans support marijuana legalization.
A majority of Americans, including two-thirds of Democrats, believe that marijuana should be legal for adults, according to nationwide survey data compiled by YouGov.com.
> more @ the weed blog
---
USA - Colorado - First-ever Marijuana Wedding Expo held, showcasing weed wedding options.
 
Brides and grooms-to-be line up outside Denver's Point Gallery Sunday for a world first, the Cannabis Wedding Expo, where vendors offered a little bit of everything couples wanting weed as their ceremony centerpiece could want.

> more @ kdvr
---
HEMP - Hawaii - Goodbye Sugar, Hello Hemp?
Rep. Cynthia Thielen has been advocating for hemp legalization and production for 20 years. With the demise of Hawaii's last sugar plantation, her idea has room to grow. last week's announcement by Alexander & Baldwin that it would shut down its 36,000-acre Hawaiian Commercial & Sugar operation on Maui later this year caught many by surprise. But to see what might replace sugar requires vision and new ideas. And Hawaii has found a particularly compelling vision in perhaps the most unlikely of persons: Cynthia Thielen, an 82-year-old Republican member of the state House of Representatives and a passionate evangelist for hemp.
> more @ civil beat
---

Featured Story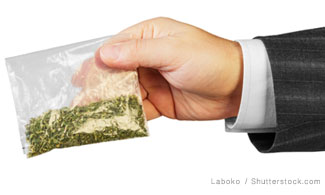 Canada's medical marijuana industry calling on Ottawa to stop rise of illegal stores.

A trade group representing most of Canada's licensed marijuana growers is calling on the federal government to curb the ongoing surge in illegal pot shops, which began in Vancouver and has now spread to Toronto. Reacting to news that Canada's largest city now has 40 dispensaries and could see more than 100 by this spring, the Canadian Medical Cannabis Industry Association is asking Ottawa to stop the rise of illegal marijuana stores, which operate outside the strict regulations that its commercial-scale producers must respect. "The federal government needs to step in and tell everybody what are the freaking rules," association spokesman Cam Battley told The Globe and Mail on Thursday. "Is it legal or is it not? And if it is, can we stop following the regulations that we're under for quality control and proper labelling? Can we start using the same pesticides that the dispensaries' grow-ops use?"

> more @ globe and mail


Marijuana.Ca comment : Licensed Producers should be allowed to open their own storefront dispensaries. Existing dispensaries need to be regulated and should be allowed to sell Medical Marijuana from Licensed Producers. Small scale craft growers should be given access to the licensing regimen. Same concepts should apply to Legalization for Adult Social Use. There's a significant urgency related to various aspects of this issue. The federal Liberal government needs to focus more energy and resources to address these issues swiftly and effectively. The provinces and municipalities need to support this process.

Pot.Ca recommends a 2 phase approach towards Legalization.
1. Stop the arrests now.
2. Create a smart and respectful legalization system that includes allowing Adult Canadians to grow up to 6-10 plants for personal non-commercial use.
> click here to go to the Pot.Ca Legalization section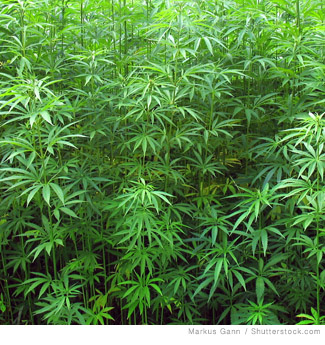 Friday January 15th, 2016 
Canada - Pot entrepreneur joins rush to open shops in hot Toronto market.
Don Briere already runs the biggest chain of illegal marijuana dispensaries in the country, with 19 locations throughout B.C. Now, he's expanding eastward, inking deals to open six pot-shop franchises in Toronto. Neither the city nor police could provide any data on how many have joined the rush, but academics say the sector has grown from about a dozen tucked-away businesses to roughly 40 locations in less than a year.

And industry insiders predict there could be more than 100 in or near Toronto in the next couple of months. Mayor John Tory declined a request late last week to comment on the surge of marijuana dispensaries. His office deferred to Councillor Joe Cressy, chair of the panel implementing the city's harm-reduction drug strategy. Mr. Cressy, whose ward encompasses the pot-shop hub of Kensington Market, acknowledges that Toronto, like other municipalities across the country, may be unprepared for a wave of illegal dispensaries. The city's top medical officer will report back to council by June with recommendations on how to best regulate the shops, he said. "It was our attempt to move quickly and get ahead of it and we'll play catch-up as quickly as we can," he said, noting that council must take its time if it wants to pass effective legislation. "Drug policy is complex and complicated, as it should be – drug use is complex and complicated." Jenna Valleriani, a University of Toronto PhD student studying both legal and illegal marijuana markets, said dispensary owners are selling to many recreational users but also serving patients fed up with the impersonal mail-order system overseen by Health Canada.
> more @ globe and mail
USA - State of Kansas seizes children of Colorado veteran who uses medical marijuana.

Colorado parents Raymond and Amelia Schwab lost custody of their kids but say they've done nothing wrong. Raymond Schwab, an honorably discharged veteran, moved to Colorado last year to get treated for post-traumatic stress and chronic pain with medical marijuana. He didn't expect Kansas would take his children in return. "They're basically using my kids as a pawn to take away freedoms I fought for," he said. "It's a horrible position to put me in." He and his wife, Amelia, say Kansas took the five youngest of their six children into custody last April, and they've only seen them three times since.
> more @ denver post
---
USA - Former Surgeon General Joycelyn Elders supports Legalization for Adult Use And Will Be The Keynote Speaker At An Upcoming Marijuana Conference.

She is and has been courageous and outspoken. In 2010, when California was changing the marijuana debate once again, this time on legalization for all adults, Elders was a leader once again, proclaiming her support for the Golden State's legalization proposal. "We need to lift the prohibition on marijuana," Elders toldThe New York Times. "We have the highest number of people in the world being criminalized, many for non-violent crimes related to marijuana," Elders told CNN. "We can use our resources so much better." Dr. Joycelyn Elders will be making yet another historic stand, this time as a keynote speaker at the International Cannabis Business Conference (ICBC) in San Francisco on February 13-14th. The timing of Elders' keynote address is crucial when the current Surgeon General Vivek Murthy has recently called for a review of our nation's drug laws and California and several other states look to improve their marijuana laws on the 2016 ballot.
> more @ the weed blog

---
How Marijuana Can Help You Cut Back on Alcohol and Live Healthier.
When I first met cannabis, I virtually ended my relationship with alcohol entirely. Breaking it off with the bottle wasn't intentional; it was just a consequence of having something that offered similar stress-relieving qualities without the stomach aches, the hangovers, or the loss of control. Where alcohol offered an escape from the senses, cannabis made me appreciate every sensation and experience I could possibly take in. It brought back long-lost creativity and meaningful sociality, and motivated me to take better care of my physical self.
> more @ leafly
---
Colombia. World's medical marijuana growers have new rival from South America.
 
Colombia, famed for cocaine cartels, has the right climate for growing and is developing a medical marijuana export industry. Colombia, famed for the violence of its cocaine cartels, is planning a move into the more genteel drugs business of marijuana-based oils and creams. The Andean nation's climate and regulations make it ideally suited to profit from the incipient trade in legal marijuana, Health Minister Alejandro Gaviria said in a Jan. 8 interview in his Bogota office. The country legalized use of the drug for medical purposes last month.

> more @ the cannabist
---
HEMP - Yummy snack. Crispy Peanut Butter and Granola Energy Balls with hemp seeds.
I bring you good news, fellow folks with rather large sweet teeth. These energy balls have no refined sugar at all, and still satisfy that sugar craving. The secret ingredient is the lovely Medjool date.  Packed with fibre, potassium (50 per cent more than a banana), plus other vitamins and minerals, Medjool dates are usually found in the produce section of supermarkets. The cool thing about these dates is that their natural sugars are metabolized by the body slowly, resulting in a lasting energy to keep you powering on through your day.
> more @ the star phoenix
---
Featured Story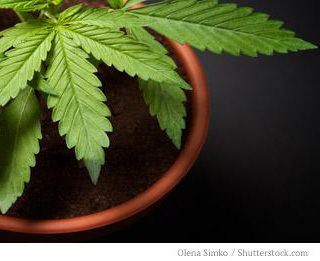 "Justin, will you give us the right to grow our own cannabis plants?" - Canadian
A member of the crowd in Toronto asked Prime Minister Trudeau the question. Mr. Trudeau did not respond.

> more @ cbc.ca


Pot.Ca, as do many others, urges the Liberal government to allow Adult Canadians to grow up to 6-10 plants for personal use that is not commercial. Similar to the regimen that exists for beer and wine. There's a serious logical and ethical disconnect if an adult can possess and consume marijuana, or buy from a regulated store, but

cannot

grow a few plant for themselves and be forced to go to jail or pay a fine if they grow a few plants for themselves.

It's 2016.

> click here to go to the Pot.Ca Legalization section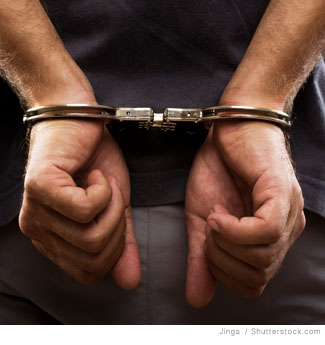 Thursday January 14th, 2016 
Canada - Activist seeking moratorium on marijuana arrests while feds figure out legalization.
Prime Minister Justin Trudeau still with no timeline on legalization.
While visiting Toronto today Prime Minister Justin Trudeau did not provide a timeline on when pot will be legalized in Canada. "We're working on this in a responsible way and we're going to get it done as quickly as is responsible," was his answer. Pot activist Jodie Emery says it's a concern and disappointing.She says Trudeau seems to be dragging his heels on this and in the meantime prohibition is costing taxpayers millions of dollars a year and too many Canadians are being arrested for pot possession. "Our movement is asking the Liberals to stop all marijuana arrests. We need a moratorium on marijuana arrests because money is being wasted going after people for pot and the longer we wait to really move forward on this file, the more lives will be negatively impacted."
> more @ newstalk 1010
Canada - Marijuana - A conversation with Federal Justice Minister Jody Wilson-Raybould.

Interviewer: Marijuana—and the promise to legalize it—is an issue that may cause you headaches in your new role. Any idea how legalization might affect the B.C. economy?

Jody Wilson-Raybould: Marijuana is a commitment we made—and I, along with my colleagues, will ensure that we put in place a substantive and smart regulatory framework. [Legalization] will definitely have an impact in B.C., perhaps more than in any other part of Canada. It was an issue brought up by many people at the doorstep during the campaign.
> more @ bc business
---
Did Colorado pot shops sell close to $1 billion of marijuana in 2015?

When we first tallied Colorado pot sales for 2014, the first full year of legal cannabis sales in the world mind you, $699,198,805 seemed like such a large number at the time.Annual Colorado pot sales through November 2015 are nearing $900 million. So will they reach $1 billion when December data is released? Here's our best estimate, which we feel good about. And then our minds started racing: What if weed sales in Colorado reached $1 billion in 2015?
> more @ the cannabist

---
Marijuana in Montreal: Quebec entrepreneurs look to cash in. One grower says it will be a multi billion dollar business once pot is legalized.
Sebastien St-Louis of The Hydropothecary, that grows medical marijuana. : Business is fantastic, honestly, and better than we were hoping at this particular time. Sales are doubling every month. It's quite remarkable and this is purely on the medical side. Legalization could create a $7 to $8 billion market in Canada, Sebastien St-Louis says.
> more @ cbc
---
USA - Georgia dad vows to grow his own medical marijuana and break the law. Runs the Jackson Herald newspaper.
 
He worries far more about his son. Clark Buffington started having seizures at age six. He's now twenty-one years old. "He's tried every drug on the market," his dad said. "He's had two brain surgeries." "We've tried everything possible, and his seizures are still uncontrolled." That's why Buffington the parent – and publisher – is willing to raise some mayhem. If the legislature steps up, he'll make his new plant a present. "If they let me grow it, and the bill goes through, then I'd love to donate it to the governor," he said. "He could decorate his office!" After he first stated his intentions, Buffington heard from a firm in California willing to send him the medical marijuana seedlings. He, of course, doesn't have the technology to turn the leaves into the actual medical oil. He says, that's not really the point.

> more @ 13 wmaz
---
HEMP - Tips and recipes for delicious smoothies, from a holistic nutritionist.
Holistic nutritionist gives recipes for a chocolate smoothie, one with greens and a coconut blueberry smoothie. Hemp seeds are part of the recipe.
> more @ cbc
---
Featured Story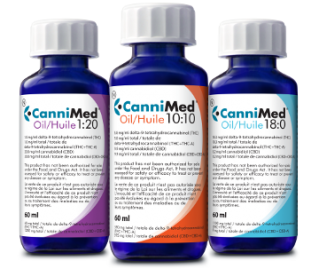 CanniMed receives approval from Health Canada to sell marijuana oil.

CanniMed Ltd. announces Tuesday that Health Canada has given it the go ahead to begin selling edible cannabis oil. Registered patients can already start placing orders. CanniMed has developed three oil products using dried cannabis flowers and manufactured using a food-grade alcohol process. "Cannabis oils are gaining in awareness, and will be a welcome change for patients with chronic or acute respiratory related conditions or those who prefer to manage their symptoms through an oral or edible dose delivery system," said CanniMed president and CEO Brent Zettl.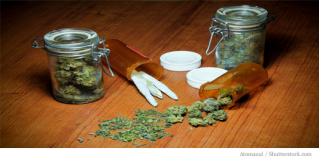 Wednesday January 13th, 2016
Recreational Pot Shops Are 'Blazing a Trail' in Canada.
Toronto is getting a taste of what a recreational marijuana market could be as a new dispensary and lounge opens in the city's east end. Goodweeds is the city's first vapor lounge that also sells dabs (high potency cannabis extracts), bong hits, and other marijuana products — and is one of only a few to do so in Canada, out in the open, despite being illegal. Like buying drinks at a bar, patrons can purchase their products and consume them there, or bring their own. I hope this is a way for them to understand what we're about," Chris Goodwin says. "We need social spaces and a setting like this. Without us doing it now, it might get overlooked in the future models."
> more @ vice
Canada - Trudeau government bravely marches into the weeds. Globe and Mail Editorial

There are compelling reasons to legalize the production and sale of cannabis. Prohibition has been costly, ineffective and counterproductive.
> more @ globe and mail
---
USA - First N.Y. medical marijuana patient talks treatment.

Brittany Barger, has cancer and is the first patient to receive medical cannabis at the Vireo Health of New York's White Plains Dispensary on East Post Road in White Plains, talks about the treatment Jan. 12, 2016.
> more @ lohud

---
Inside look at the swankiest weed parties in America.
Kendal Norris: 'This is a group of professionals who just want to come together and use cannabis instead of having to do that in their car before going into a restaurant or a yoga class'. In the last two years of legal marijuana sales in Colorado, there has been a cornucopia of 420-friendly events — arty dinners, joint- and sushi-rolling classes, speed dating happy hours and even bus tours of residential Christmas light displays. But no entrepreneur has yet figured out the tricky cannabis event space as well as Kendal Norris, whose Mason Jar Event Group will throw another luxe bash later this month.
> more @ the cannabist
---
Leafly. Best Marijuana Strains for Focus and ADD/ADHD.
 
Whether or not you've been diagnosed with ADD or ADHD, sometimes we need a little help concentrating. You've probably noticed that certain varieties of cannabis help you stay focused and productive while others can send your mind completely off the rails. Finding that perfect focusing strain requires a little self-analysis first: What is it that's impeding your concentration? Are you disengaged? Do your thoughts race? Think of the below sections as your roadmap to the right strain.

> more @ leafly
---
HEMP - Canadian Hemp processor plans to use fibrous crop to make kitty litter.
Company to launch product with $125,000 investment from feds, province. Hemp Sense, The Gilbert Plains-based company has received $125,000 in funding from the two tiers of government to advance plans to process local hemp into absorbent pellets for use in kitty litter.
> more @ canadian manufacturing
---

Featured Story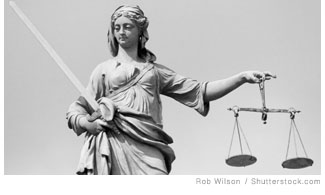 Canada - Criminal record for marijuana possession would be 'cruel' punishment, says judge.

A criminal conviction for simple marijuana possession would be "unfair" and "cruel" punishment given the federal government's stated intention to legalize the drug, a judge said Monday. "I cannot sit here and not be aware of the position taken by the federal government in Ottawa ...," Judge Warren Zimmer said, during sentencing of a Bible Hill man charged with marijuana possession. LeBlanc received a conditional discharge along with six months probation and a $500 donation to the Truro Boys and Girls Club, as recommended by his lawyer. He was also given a $100 victim surcharge fine.

> more @ truro daily


Pot.Ca, with others, calls for immediate action by Prime Minister Trudeau and the Liberal government to use their power to stop these arrests right now.  Pot.Ca recommends a 2 phase approach to Legalization. 1. An immediate cessation of arrests (and no interim ticketing system).  2. The implementation of a Legalized Regimen before 2017.
> click here to go to the Pot.Ca Legalization section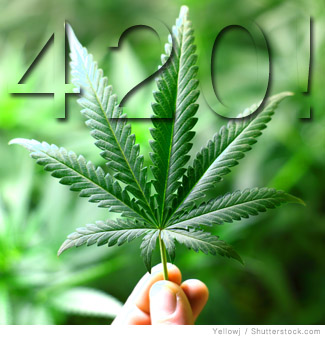 Tuesday January 12th, 2016
Ontario Premiere Kathleen Wynne 'encouraged' by Blair's comments supporting marijuana sales at liquor stores.
I am encouraged that he (Blair) has said as a preliminary approach that it might make sense to use the distribution network that is already in place but that is not a foregone conclusion," Wynne said at Queen's Park on Monday. "He has got a lot of people to talk to and he has got a lot of questions to ask and decisions to make over the coming months."  In his interview with The Star, Blair stopped short of endorsing the sale of legalized pot at government-run liquor stores but he did say that the retail outlets represent a "model and framework" that can be built on. Speaking with reporters, Wynne said she has "a lot of respect for Bill Blair" and is looking forward to the "opportunity to talk to him" about the legalization of marijuana. "His taking on this role is the beginning of that national conversation that I have said we need to have," she said.
> more @ cp24
Why Canada's marijuana growers are in a race to make their pot taste delicious.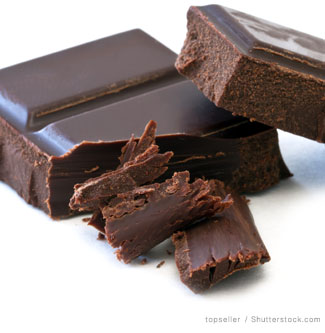 "When we get this thing done, it's going to have been a chocolate factory, a marijuana factory and a chocolate marijuana factory," Bruce Linton, the chief executive of Canopy Growth Corp. (Tweed's new name) said in an interview. Within days, Canopy expects to receive approval from Health Canada to sell cannabis oils to its medical customers in addition to the dried, smokable pot it currently offers. These oils are already being produced and logged into inventory at Smiths Falls. If all goes as hoped, the next step will be to sell oil-infused edible products — like chocolates and candies — in the near future.
> more @ financial post
---
Big News

- USA - The governor of Vermont wants legislation to legalize marijuana.

Vermont Governor Peter Shumlin said on Thursday he would seek to legalize marijuana through the legislative process, instead of through the ballot box, for the first time in the United States.
> more @ business insider

Marijuana.Ca comment: All previous Legalization victories were citizen based voting initiatives. This is historic and very significant because it is politicians moving this forward. Further indication of the ongoing collapse of the Marijuana Prohibition in North America. Close the door on your way out, Mr. Prohibition.
---
Let's talk cannabinoids: The many medical uses of cannabis compounds.
Cannabinoids are the chemical compounds found in marijuana flowers that provide medical relief for a variety of symptoms including pain, muscle spasms and more. Cannabis contains at least 85 known cannabinoids and many are known to have medical value.
> more @ sun times
---
Canada - Poll : 80% of Marijuana Users Give Up Prescriptions Pills for Medicinal Marijuana.
 
A survey of 473 adult therapeutic cannabis users found that 87% of respondents gave up prescription medications, alcohol, or other drugs in favor of cannabis.

> more @ alternet
---
HEMP - How US Government Film 'Hemp for Victory' Fared in Swaying Public Opinion.
Long before legalizing weed was en vogue, the U.S. Department of Agriculture produced a 1942 informational film called "Hemp for Victory."  The movie, which was required viewing for all farmers of the era, detailed the history of the hemp plant, the uses of industrial hemp, and tips and methods for growing this crop.
> more @ news max
---
Featured Story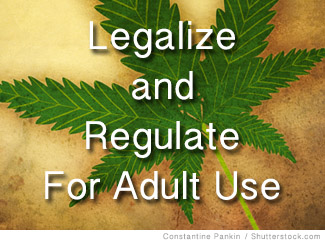 Canada - The future of legalized marijuana in Montreal and the rest of Canada. A look at the challenges and opportunities as we move toward legal recreational marijuana.

This could be the year that Canadians will be able to buy and consume cannabis products — legally. Prime Minister Justin Trudeau promised to legalize pot during his election campaign and he has already put together a task force to study how to do so.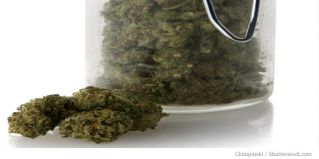 Monday January 11th, 2016
Legalization. Ontario marijuana growers, Bedrocan & Tweed, 'ready to expand' under Liberals.
Cam Battley with Bedrocan Canada, one of Canada's largest producers of medical marijuana, says that if the regulations changed they could be supplying consumers as early as tomorrow. "Mail order is for medical cannabis but that system can be expanded very rapidly, even before the details are worked out with the provinces," Battley explained.
> more @ ctv news
Canada - Ex-colleague will lobby MP Bill Blair to restrict field of pot growers. Kirk Tousaw calls for allowing home growing.

A former high-ranking colleague and friend of MP Bill Blair, the Liberal government's point man on marijuana legalization, will lobby the ex-Toronto police chief in hopes of ensuring a tightly controlled system in which only licensed firms are allowed to grow the lucrative drug. Kim Derry, a deputy chief of the Toronto Police Service under Mr. Blair, is a promoter of marijuana facility THC Meds Ontario Inc., along with George Smitherman, a former Ontario Liberal deputy premier. Mr. Blair, put in charge of the marijuana file last week, will play a key role in determining who gets to grow the product once it is legalized. "I don't think we are going toward a model where legalization means you should grow some stuff in your backyard," said Mr. Smitherman. "I'm of the opinion that a preponderance of caution around growing and distribution will guide the government's model."
Vancouver lawyer Kirk Tousaw said it is also important to liberalize the production of cannabis, pointing to American states where companies can sell the products that they grow. Mr. Tousaw said there will be problems if the new model is underregulated, which means public safety goals would not be achieved, or overregulated, in which the legal business would not be able to compete with the existing black market. "If we treat this like nuclear waste, it won't work. Even if we treat it like alcohol, it may not work that well," he said. "You have got to allow people to grow it for themselves.… It's not really legalization if you are kicking people's doors down and hauling them off to jail for growing the plant." Mr. Tousaw, who has represented many clients in high-profile marijuana-related cases, said Mr. Blair's law-enforcement credentials are a cause for some concern at this point. 
---
USA - Why I broke the law to use medical cannabis. By Enedina Stanger 

I did not choose this life of excruciating pain. I did not choose to have the collagen in my body betray me, and within a year of the initial diagnosis have all the bones in my body dislocate. I did not choose the frailty of my internal organs and my whole nervous system, the constant dislocations that shred my tendons and wreak havoc on my muscles. For too long, I was in a haze of prescribed pills — a drugged up mother whose life was passing as if I was in a glass house. These pills resulted in round after round of ambulance trips and emergency room visits with no relief. I do not hesitate to state that medical cannabis saved my life. It saves my life every day — not because it can ease the horrendous pain, but because it relaxes the muscles that are cramping and calms the never-ending misfiring of nerves. Opiate medication has nearly killed me; my frail body could not withstand the side effects. Cannabis brings relief without the side effects. To me, it is a miracle — albeit an illegal one.
> more @ sltrib.com
---
Canada - Marijuana delivery surprises MP, Casey returns it to sender.
Charlottetown Liberal MP Sean Casey decided return to sender was the best option when he found a brown envelope of medical marijuana on his desk at his P.E.I. office recently. One gram samples were mailed to all Liberal MPs by Dana Larsen, a founding member of the Marijuana Party. Larsen wanted to remind the MPs of their election promise to legalize pot. Casey said his personal stand on the issue is that Canada's current laws regarding marijuana are not working, and he has yet to hear a more effective plan than legalizing it.
> more @ cbc
---
Letter to Bill Blair from Norml Canada. "Ending cannabis-related prosecutions Moral Imperative."
 
Dear Mr. Blair,
The National Organization for the Reform of Marijuana Laws in Canada congratulates you on your appointment as the lead on cannabis legalization. But the immediate issue is a moral imperative: the government must end all ongoing non-violent cannabis-related prosecutions. There is no justification for one additional person to go to jail for an act that never should have been criminalized.

> more @ norml.ca
---
HEMP - The Right Chemistry: KIND bars get their name from makers' lofty intentions.
KIND bars are basically made of nuts, fruit, seeds, hemp seeds, grains and honey, ingredients that according to the company "you can see and pronounce." Daniel started a business selling a sun-dried tomato spread made collaboratively by Jews and Arabs. In the process, he introduced the idea of a "not-only-for-profit" business that would eventually spawn a snack bar empire under the KIND trademark. The name was a tribute to his father, whose life's motto was compassion toward others and whose survival in the concentration camp was linked to an act of kindness.
> more @ montreal gazette
---
Featured Story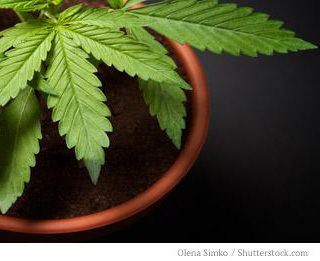 Canada - Ex-police chief Bill Blair to handle Liberals' pot legalization file.

Toronto's former top cop assigned leading role in marijuana legalization plan. As the Liberal government gets to work on its campaign pledge to legalize marijuana, the former police chief of Toronto will be taking a lead role. Last month, Bill Blair was named as one of two parliamentary secretaries to the minister of justice. Sources tell CBC News he's been assigned to handle the pot file.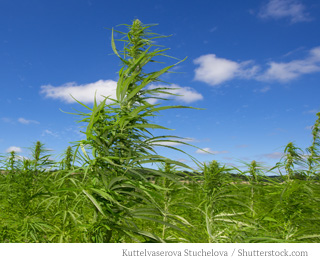 Legalization works! Colorado legalized marijuana two years ago and the sky didn't fall, after all.
More than three years have passed since Colorado residents voted to legalize marijuana, which immediately allowed adults to possess and cultivate limited amounts of marijuana. This past New Year's Day marked the two-year anniversary of adults being able to legally buy marijuana in Colorado. The policy is still in its formative stage, but the first year after marijuana sales started in Colorado went very well and we continue to see the good shape of things to come.
> more @ salon
The just way to legalize marijuana in Canada. By John Akpata

Justin Trudeau's mandate letter to Jody Wilson-Raybould directed Canada's new justice minister and attorney general to "create a federal-provincial-territorial process that will lead to the legalization and regulation of marijuana," just as his party platform had promised.
Legalize. Make it rain. But do it right.
---
Press Release : Marijuana For Trauma (MFT) has opened a new office in Petawawa to provide alternative medical solutions to members of Canada's Armed Forces, veterans and civilians.

"We assist in getting legal coverage for medical marijuana through the Ministry of Veterans Affairs and other sources," says Chad Kendall, manager of the Petawawa office.  "Medical Marijuana provides greater relief than traditional pharmaceuticals. Many drug regimens have side effects that include suicidal ideation and erectile dysfunction. Marijuana causes none of these. With so many suffering veterans, we believe that cannabis has its place in treatment plans."
> more @ newswire.ca
---
Marijuana Conferences Are Growing Like Weeds.
Marijuana conferences have exploded from 1 in 2013 to over 30 planned in 2016 saturating this emerging industry with too many events. While some conferences are worth attending, others feel poorly arranged and only organized to enrich the organizers. "You can literally attend, speak or exhibit at an event every weekend," said Chris Drissen, Chief Business Development Officer at O.penVAPE. "It has really had a negative impact on the attendance and viability of the few shows that are worth going to." Drissen said that an event in the U.S. can cost his company between $20,000-$40,000 depending on the size of the exhibit booth and between $30,000-$50,000 internationally. With the company exhibiting at approximately 6 shows a year, 3 domestic and 3 international; conferences become very expensive.
> more @ forbes
---
Tommy Chong Pot Strains Now Available in Washington State.
 
The first celebrity to bring his or her branded marijuana strains to the market in 2016 is none other than CelebStoner of the Year Tommy Chong. He tweeted: "This is part of my new line and it's shipping next week. It is sold in Washington. More coming soon!"

> more @ celeb stoner
---
HEMP - CHFA's top health food trends for 2016. Hemp is one of them.
The Canadian Health Food Association has identified five natural health trends that will shape the health food industry in 2016.
> more @ food in canada
---

Featured Story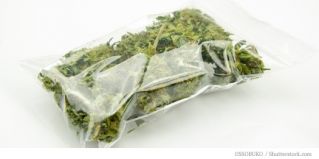 Canada - Liberal MP's start to receive their gifts of 1 gram of Marijuana from Dana Larsen, at their constituency offices.

One MP from Toronto, Nate Erskine-Smith, appeared enthusiastic about his gift, first tweeting:
Thanks for the gift @DanaLarsen! Received, but haven't smoked it (yet). #LegalizeIt
Nate's followup tweet:
On a serious note, thousands of Canadians are charged every year for marijuana possession. A sensible policy is long overdue. #LegalizeIt 
> more @ cbc


Pot.Ca comment: Powerful action by Mr. Larsen. An intelligent and important 21st century progressive response by MP Nate Erskine-Smith. A reminder to Nate , Justin Trudeau, Justice Minister Jody Wilson-Raybould, Health Minister Dr. Jane Philpott, Public Safety Minister, Ralph Goodale and all other Liberal, NDP, Green and Conservative MPs:
50,000 Canadians will be arrested this year for Marijuana Possession. You should take immediate action on this aspect of the issue and stop the arrests right now.

Pot.Ca recommends a 2 phase approach to Legalization.
> click here to go to the Pot.Ca Legalization section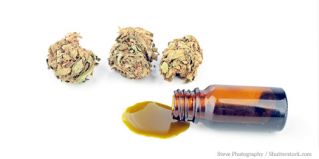 Thursday January 7th, 2016
USA - One Mom's Race to Legalize Medical Marijuana in Her State and Potentially Save Her Daughter's Life. Inside Sarah Ellet's political crusade.
When she was born, doctors didn't expect Remie Miette Ellet to live. In anticipation of her death, her mother gave her the name that means "sweet little remedy." Remie didn't die, but was diagnosed with multiple dangerous and damaging conditions. After spending the majority of her short life in hospitals, at almost 4 years old she is walking, playing and eating and drinking through her mouth for the first time. She loves music and playing with her brothers and sister, small yet miraculous feats for a child in her condition. Today Sarah Ellet's life is filled with the joy of Remie's improvements and a chance at a real future, but also the fear of having her removed from her care and taken into protective custody. The stakes are high and the political reality of Remie's situation means the Ellets live in constant fear. In Utah, where they live, Remie's miracle medicine, cannabis, is illegal. After extensive research, Ellet obtained a small amount of cannabis oil to try for Remie. The results were instant; Remie started achieving milestones she was unable to accomplish before.
> more @ alternet
Licensed Canadian pot growers eye $5 billion frontier of Legal Marijuana.
Clearly, there is a new wind blowing across the formerly conservative Canadian tundra. The economics of the new law are being vigorously debated. One university professor predicts that marijuana sales could generate $3-billion a year in tax revenue—about 50% of alcohol's value. The most conservative estimate pegs the value of the legal crop at $5 billion per year.

"There is a 100% certainty that the marijuana policy of the new Canadian government is a positive development for OrganiGram," stated Director and CEO Denis Arsenault in an exclusive interview. "We anticipate that Health Canada will continue to control the licensing. Because of the high capital costs and the slow timeline from seed to crop, new players are not expected to appear quickly."
---
Pictures of New York City's First Medical Marijuana Dispensary.

Walking into Columbia Care's pot dispensary in Union Square you're not met with a bong, rolling paper, or a certain smell you might expect when you hear the words marijuana and store together. Instead, New York's first medical marijuana dispensary looks like a high-end spa—a pristine waiting area with a long green bench, informational posters on one wall, and a brick wall painted over in white are what greet you upon arrival.
> more @ curbed
---
Canada - Selling Marijuana: The Right Fit.
As the Liberal government starts the conversation on legalizing marijuana, there has been a lot of talk about where to sell it. 

In a dispensary model, like the one in Colorado, we see stores that specialize in cannabis and employ budtenders who are very knowledgeable on the products and the effects. They are positioned to give advice on how to consume cannabis, how to dose and what the risks are to the user.
> more @ lift
---
Pro Legalization Presidential Candidate, Gary Johnson.
 
Former New Mexico Gov. Gary Johnson announced he is entering the 2016 presidential race on the Fox Business Network Wednesday. The two-term governor told host Neil Cavuto he's looking for the nomination from the Libertarian Party.

> more @ daily caller
---
HEMP - Ontario - Brantford - Justin Hensen is the owner of the Healthy Rabbit which has opened at 105 Brant Ave.
The eatery puts focus on healthy offerings, including hemp hearts.
> more @ brantford expositor
---
Featured Story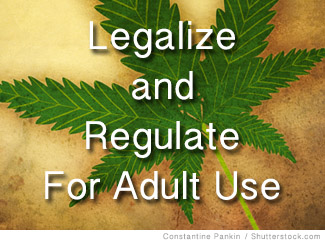 Legalizing pot in Canada will run afoul of global treaties, Trudeau warned in letter.


The Liberal government will have to do substantial work on the international stage before it can follow through on Prime Minister Justin Trudeau's promise to legalize marijuana, new documents suggest.
> more @ globe and mail


Pot.Ca comment: The Liberals and Mr. Trudeau's obligations to Canadians vastly supersede any and all commitments to archaic, harmful, dangerous and seriously flawed UN treaties that are responsible for the violent and expensive trillion dollar Global Drug War that has been a colossal failure. Either notify the UN that Canada will be moving forward on Marijuana Legalization as a treaty partner within the treaty guidelines, notifications or exemptions, Or pull out of these harmful treaties.
No foot dragging allowed.

Pot.Ca recommends a 2 phase approach to Legalization.
> click here to go to the Pot.Ca Legalization section

---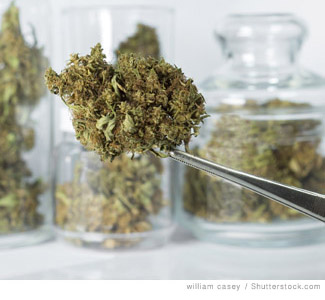 Wednesday January 6th, 2016
Toronto - 'Rob Ford Kush' on sale at medical marijuana shop.
The Canadian Compassion Dispensary in Kensington Market has been selling "Rob Ford Kush" for a few weeks.
> more @ toronto sun
Epilepsy Society - UK - The latest results from a US-based study show that a marijuana-based treatment may have the potential to reduce seizure frequency in children and young adults with highly resistant epilepsy.
The trials, across 11 centres, also show that liquid cannabidiol - a derivative of cannabis - may have an adequate safety profile. The results showed an average 36.5 per cent reduction in monthly seizures with an average monthly frequency falling from 30 a month to 15.8.
---
Canada - Vancouver, Victoria need clear pot-shop policies: police watchdog.
Drug squads in Vancouver and Victoria have discretion on whether to bust illegal marijuana dispensaries, but police boards in those cities should have clear policies on when and why they enforce the federal laws prohibiting such storefront pot sales, says B.C.'s municipal police watchdog.
> more @ globe & mail
---
Canada - Military veterans fight to clear stigma around medical marijuana.
Touted as a wonder drug for the symptoms of post-traumatic stress disorder and chronic pain, medical marijuana use is exploding among Canada's battle-scarred, fully insured, veterans and companies are rushing into the untapped market.
> more @ toronto star
---
The Best Marijuana Strains for Wintertime Activities (According to Leafly Reviewers).
 
For one thing, the days are already getting longer, and for another, certain cannabis strains are great for beating the winter blues. Whether you're planning on hitting the slopes or tromping through the snow, here are just a few Leafly user-recommended strains perfect for wintertime activities.

> more @ leafly
---
HEMP - Canada - Hemp leads hotel manager to new career.
Together with his brother George, Mike Carriere opened Hempyrean at The Forks Market, and started selling hemp food, t-shirts, and miscellaneous items. The name came from the word empyrean, which means 'deriving from heaven.' For Mike, it seemed fitting to simply add an 'h', since he considers hemp to be a miracle plant. His research into hemp revealed that it's the oldest cultivated plant in the world, and one of the most versatile. 
> more @ mytoba.ca
---
Featured Story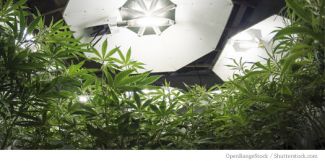 Bedrocan - Medicinal Marijuana Company.

"Bedrocan is the only company in the world that can produce standardized full bud medical cannabis," says Cam Battley, the company's vice-president of communications and corporate development. "That means that each strain is standardized as to its level of active pharmaceutical ingredients." 

"You're in the middle of the most advanced automated cannabis production facility in the world," Battley says of the building, which has been in operation since Feb. 2014.



> more @ toronto star
---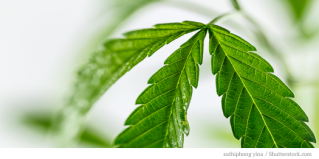 Tuesday January 5th, 2016
Pot a life-line for some ailing Canadian war veterans.
Medicinal marijuana has given former combat engineer Noah Starr control of the life that began falling apart when six of his fellow soldiers were killed in a 2007 IED strike in Afghanistan.
> more @ toronto star
Juicing Raw Marijuana Leaves.
Popularized in Northern California around 2010 by Doctor William Courtney, raw cannabis juicing has been credited with extraordinary healing abilities. Personal testimonies abound, but Kristen Peskuski's story is one of the most compelling. Plagued by ill health her entire life, Kristen suffered from systemic lupus, chronic fatigue syndrome, endometriosis, and interstitial cystitis, leading to a series of painful medical procedures. At one point, her regimen of pharmaceutical drugs left Kristen practically comatose, and after failing to wake for 38 hours, her friends carried her to a hospital. Peskuski noticed feeling relief after using cannabis, and was determined to learn more about it. Research led Kristen to believe that the root of her health problems could be endogenous cannabinoid deficiency syndrome, a speculative disorder that Dr. Ethan Russo believes to be related to "migraine, fibromyalgia, IBS and related conditions that display common clinical, biochemical and pathophysiological patterns."
---
Canada - Pot activist Dana Larsen mails marijuana message to Liberal MPs — a book with a gram enclosed.



"I'd be surprised if too many MPs smoke it themselves, but you never know. Probably someone on their staff will get to enjoy it. It will get them talking about the issue, which is important."

"It's not legal to mail people weed ... but most of Canada's marijuana laws are made to be broken, so that's just another one," said Larsen who added he is not worried about any legal backlash for the 6.5 ounces that will be sent out. "I don't think any Liberal MP is going to call the police, and if they do I don't think the police are going to come after me for a gram of pot."
> more @ the province
---
State of New York medical marijuana program to begin Jan. 7.
Under the new law, patients with qualifying conditions can get permission from their physician to obtain non-smokable forms of marijuana. The patients must apply for a registry identification card, and will receive their medication at a state-regulated dispensary.
> more @ the cannabist
---
Sri Lanka considers growing Medical Marijuana.
 
"We have very old medicinal traditions which must be preserved. According to history King Buddhadasa treated not only humans but also animals. There have been certain setbacks hampering the development of the Ayurvedic system during the recent past. Today, all medical systems including homeopathy, allopathy have been brought under a single ministry. Now we must take speedy action to develop Ayurveda."

> more @ island.lk
---
HEMP - Laguna Blends Proves that Hemp Seeds are Not Just Another Health Fad.
Hemp seeds, which are seeds of the hemp plant Cannabis sativa, are backed by science in terms of their health benefits. Out of all the superfood seeds, hemp seeds demonstrate the most balanced nutritional profile. These seeds contain all essential amino acids and are a great protein source. These attributes make hemp seeds not only a cabinet staple for vegetarians and vegans, but a staple for anyone searching for a proven effective and natural nutritional supplement. 
> more @ equities.com
---
Featured Story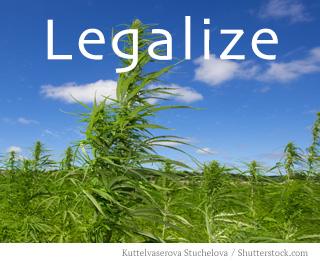 Marijuana : What Canadians think of big issues for 2016.

Another issue on the table for the Liberal government next year will be the legalization and regulation of marijuana. And like the issue of physician-assisted dying, the challenge lies in how it will be implemented, rather than whether Canadians support it or not. They do — the most recent poll by Forum Research (conducted in early November) showed that 59 per cent of Canadians agreed with the legalization, regulation, and taxation of marijuana. Just 33 per cent of respondents disagreed. These numbers have held steady for some time, with Forum finding only a slight increase in support for legalization compared to the polling done by the firm before the election campaign came to a successful end for the Liberals. Support for legalization was very strong among Liberal and NDP voters.

> more @ cbc.ca
Pot.Ca recommends a 2 phase approach towards legalization in order to stop the current wave of arrests, and to have time to create a well thought out system for legalization for adult use.
> click here to go to Pot.Ca 
---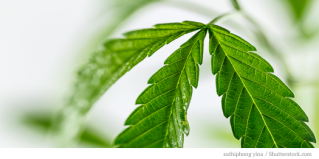 USA - California Would Generate Over

One
Billion
Dollars From Recreational Marijuana Taxes Per Year. 


California cannabis prohibition is costing the state about $1 billion per year in lost tax revenue that's sorely needed for social services, a new analysis from the state's Department of Finance reports this December 21. Department of Finance director Michael Cohen and legislative analyst Mac Taylor reported to the Attorney General Kamala Harris this December that the state stands to gain over $1 billion in uncaptured tax revenue if California legalizes cannabis for adults 21 and over in the November 2016 election.
> more @ the weed blog


Marijuana.Ca comment: Canada has almost the same population as California. Projections from California are useful for doing analysis and forecasting for Canada.
Marijuana reduces seizures in new study. (Published in The Lancet)

Cannabidiol in patients with treatment-resistant epilepsy: an open-label interventional trial.
---
Canada - Inside Alberta's growing medical-marijuana industry. Aurora.

Aurora, named to instill a sense of nature, was the first Alberta producer to receive a federal licence and, along with that, a set of defined rules on everything from how much dried marijuana can be produced during the length of the licence and how much can be sold (maximum shipment at one time, per patient, is 150 grams). Aurora chief executive officer Terry Booth and his partners got their licence in February and started planting at the end of April. Mr. Booth invested $2.5-million into the project. He was optimistic the harvests would be good financially. He and his fellow investors were wrong. It exceeded their expectations. "This last harvest was our eighth. It came in more than double our expected yield," Mr. Booth says. "We were budgeting for 1.4 pounds per [growing] light and we just did close to three pounds per light. So, 136 kilograms times $8 per gram [equals] $1,088,000 versus around $500,000 we expected. That's significant. "When we hit full production, we will be harvesting this amount every nine days." Aurora scored a significant win earlier this month when it was awarded the national distribution rights to Mystabis. It's a marijuana inhaler that serves up a measured dose of cannabis.
> more @ globe and mail
---
USA - Alaska Green Angels offer free medical marijuana to the severely ill and veterans.
On a Tuesday afternoon in December, a dozen of the group's members gathered at a storefront in Anchorage. A seemingly disparate group, they ranged in ages and appearance. One young woman wore a neatly tied ponytail; another man with tattoos on his neck huddled in a camo jacket; an older woman in jeans stood the entire meeting. Their stories were similarly disparate. Some were military veterans battling PTSD. One woman had shattered her pelvis and broken her back. Another man had Crohn's disease and recently had a section of his intestine removed; another woman had a spinal infection.
> more @ digital journal
---
8 Ways to Talk to Your Mom About Pot.
 
My mom, Jean Gibbs, has always been one of my biggest cheerleaders, but I was still nervous to talk to her about my own cannabis consumption and my career choice to focus my business (Rise Above Social Strategies) on the industry. Despite being a long-time cannabis consumer, we only had "the talk" a little over a year ago. Since then, she has since become an outspoken cannabis advocate among retired ladies in suburban Philly. She is proud of me for taking control of my health, and for turning my passion into a successful business. My fears were unfounded, but understandable since I was charting the course in the dark. Together, my mom and I came up with eight strategies to help young women talk to their own moms about cannabis.

> more @ women grow
---
HEMP - The Benefits Of Hemp Milk.
Hemp milk is a vegan product made of a blend of hemp seeds and water. The mixture provides a creamy texture with a delicious, nutty taste. And unlike cow's milk, hemp milk is easy for the body to digest. 
> more @ collective evolution
---
Featured Story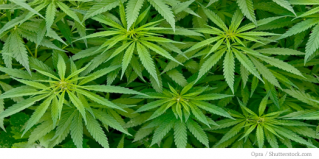 After pot is legalized, name Seth Rogen Canada's first deputy minister of marijuana quality control.

Some New Year's resolutions on Parliament Hill. - by Chris Lackner

> more @ ottawa citizen
Marijuana.Ca comment: We think Mr. Rogen would be an excellent candidate for this position. Seth, give us a call or email us.
_____________

Happy New Year.


2016 is going to be a very good year!




Next update will be Monday Jan 4, 2016.



Legalization : Get it done.
Pot.Ca recommends a 2 phase approach towards legalization.
> click here to go to Pot.Ca 
---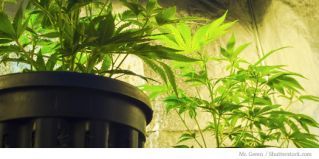 Thursday December 31st, 2015
USA - Marijuana Decriminalization In Texas' Most Populous County Begins Friday. 


Harris County is Texas' most populous county, and is the third most populous county in all of America. There are an estimated 4.337 (2013) million people in Harris County, Texas. To put that into perspective, there are less than 4 million people in the entire state of Oregon. Starting Friday, marijuana will be decriminalized for all first time offenders that are caught with up to two ounces of marijuana, per the directive of Harris County District Attorney Devon Anderson.
> more @ the weed blog


Marijuana.Ca comment: The Prohibition is falling apart in Texas. Texas is a very conservative state. This new law is a significant indicator of the coming collapse of the Whole Marijuana Prohibition in the United States. There is a giant positive wave of change going on, and we like it.
Canada - McKnights are making a difference in West Carleton as well as globally.

The McKnight family is the West Carleton Review's Newsmaker of the Year for 2015. Mandy fought for years for the right for her now seven-year-old son Liam, who has been diagnosed with a rare condition called Dravet syndrome, to have the legal right to take cannabis in oil form. The Supreme Court ruled last July, in favour of access to oil.  "It was huge news for us only because now it means Liam can get a reliable, standardized product," she said. "That's what we always wanted."
---
Epilepsy and marijuana: CBD/Cannabidiol can reduce seizures.

In a year-long study conducted by epilepsy specialists at the New York University Langone Medical Center, results have suggested that a derivative of medical marijuana effectively reduces seizure frequency and is safe for most children and young adults who have epilepsy.
> more @ medical news today
---
USA - N.Y. company to offer world's first certified kosher medical marijuana.
A New York company announced on Wednesday it will be the first "medical cannabis company in the world" to have the Orthodox Union's symbol on its oils, and other products, certifying they are made in accordance with Jewish dietary laws.
> more @ digital journal
---
Is Weed-Infused Granola the Key To World Peace?
 
Turns out, for example, the hippies were right about weed all along, but it's still OK to make fun of them and dismiss their high-minded ideas out of hand. Especially the tie-died true believers who keep insisting that cannabis not only gets you blazed, but "it's gonna save the world, man." Of course, those very same hippies did insist on calling medical marijuana a "miracle drug" way back when nobody was listening, and now we know it shows tremendous efficacy in preventing and treating cancer, epilepsy, Alzheimer's, and a host of other serious conditions. So as we approach a new year full of promise and potential horror, isn't it time that we all stop laughing at "dirty-fucking-hippies" and start asking if marijuana really is the key to our survival on this fragile planet? Something to ponder over a nutritious, delicious, medicinal, planet-healing, fully psychoactive bowl of high-THC, weed-infused hemp gruel.

> more @ munchies.vice.com
---
HEMP - 5 Facts About California's Legalization of Industrial Hemp Farming.
Cultivating industrial hemp, a part of the cannabis sativa plant, is illegal in much of the U.S. Despite the many uses of this crop, including fuel, food, plastics, and textiles, it has been banned for decades in this country because of its close association with marijuana. However, as the movement to legalize weed gains momentum, so, too, does the movement to legalize industrial hemp. California is one of the few states to have passed a law allowing the growth of hemp. 
> more @ news max
---

Featured Story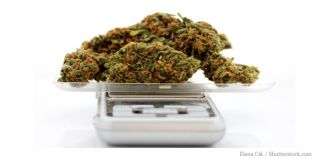 Canada and the Logistics of Marijuana Legalization.

Somewhere in the neighborhood of 10 million Canadians could very well participate in a legal recreational market. More than two months after a landslide election of both a party and a prime minister whose campaign platforms focused significantly on the legalization of cannabis, Canada remains firmly in the international spotlight, with eyes watching globally to see the how the country handles the logistics of a national retail cannabis market.

> more @ leafly
1. Pot.Ca supports multiple sales locations with very effective age verification systems. These would include privately run marijuana stores and sales thru liquor stores. If there is only going to be one sales channel, then it should be privately run marijuana stores.
2. Pot.Ca recommends a 2 phase approach to the legalization issue.
> click here to go to Pot.Ca 
---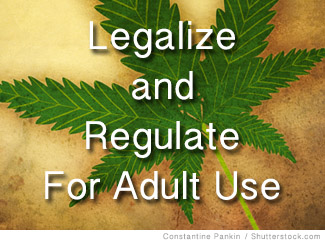 Wednesday December 30th, 2015
Mexico - Drug Cartels Not Happy About Legalization. Mexican marijuana farmers see profits tumble as U.S. loosens laws and some have decided to stop growing and supplying the cartels. 


"Changes on the other side of the border are making marijuana less profitable for organizations like the Cartel de Sinaloa," said Antonio Mazzitelli, the representative in Mexico for the United Nations Office on Drugs and Crime. Small-scale growers here in the state of Sinaloa, one of the country's biggest production areas, said that over the last four years the amount they receive per kilogram has fallen from $100 to $30. The price decline appears to have led to reduced marijuana production in Mexico and a drop in trafficking to the U.S., according to officials on both sides of the border and available data.
> more @ la times
Canada - Calgary Police Chief Roger Chaffin admits to having smoked marijuana, and opposes legalization.

"As an opinion, I don't believe it's necessary to legalize it. But, again, as a police chief, my opinion officially is: We will work with the federal government and work with the laws that are before us."
Interviewer: Have you every smoked pot?
"Yes".
---
Pot Science: Top Marijuana Findings of 2015

New insights into conditions helped by medical marijuana. Researchers at the University of Bristol in the United Kingdom reviewed almost 80 previous studies that involved a total of about 6,500 people. The investigators concluded that medical marijuana may offer some relief for people with cancer-related pain, nerve pain or muscle spasms caused by multiple sclerosis.
> more @ live science
---
I'm sick and tired of funding organized crime.
Hurry up so millions of pot smokers can help with Canada's economy. -- Mackie


Letter to the editor. Winnipeg Free Press.

> more @ winnipeg free press
---
USA - Zero overdose deaths from marijuana in 2014.
 
Alcohol is killing Americans at a rate not seen in roughly 35 years, according to a Washington Post analysis of federal data. The more than 30,700 Americans who died from alcohol-induced causes last year doesn't include alcohol-related deaths like drunk driving or accidents; if it did, the death toll would be more than two and a half times higher. A total of 17,465 people died from overdosing on illicit drugs like heroin and cocaine last year, while 25,760 people died from overdosing on prescription drugs, including painkillers and tranquilizers like Valium, according to CDC figures. Opioid overdose levels rose so sharply in 2014 -- spiking 14 percent from the previous year -- the CDC described the levels as "epidemic."

> more @ huffington post
---
HEMP - press release - Sipp Industries Announces Official Opening of New Subsidiary Called Major Hemp.
Operating as a wholly owned subsidiary, Major Hemp will handle all hemp related businesses for Sipp Industries. As a new initiative, Major Hemp will partner with Hemp for Fitness to distribute a line of Cannabios and Trompetol products. The company plans to market these body care products to beauty supply stores, online specialty retailers, niche body care chains and other national distributors. 
> more @ digital journal
---

Featured Story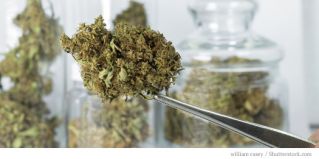 "Marijuana Legalization is inevitable."
"Recreational marijuana will likely be legalized across Canada in 2016."

Vancouver Sun Op-Ed: Marijuana should be sold through liquor stores.
With a strong record of checking identification, existing system is most socially responsible way to sell recreational drug.
- by Damian Kettlewell - B.C. Private Liquor Store Association spokesman, and Stephanie Smith, president of the B.C. Government and Service Employees' Union.

> more @ vancouver sun
1. Pot.Ca supports multiple sales locations with rigorous age verification systems. These would include privately run marijuana stores and sales thru liquor stores. If there is only going to be one sales channel, then it should be privately run marijuana stores.
2. Pot.Ca recommends a 2 phase approach to the legalization issue.
> click here to go to Pot.Ca 
---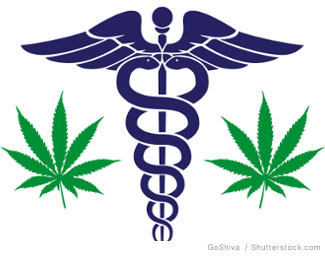 Tuesday December 29th, 2015
Canada - Once more, I am confronted by the argumentable claim that there is "a paucity of scientific evidence" to support the medical use of marijuana. - Dr. Desmon Colohan, Charlottetown 


This mantra is being repeated constantly by opponents to its clinical use who are not challenged to explain what they mean by a "lack of evidence." While I would agree you can never have enough scientific evidence to support the safety and efficacy of any medical treatment, it is disingenuous to hide one's opposition to the medical use of marijuana behind claims that it hasn't undergone the same testing and approval process as the pharmaceutical industry's new products, something which is never likely to happen because the source material isn't patentable and thus there is little motivation for industry to incur the expense. Interested readers should go to Health Canada's website on the medical use of marijuana, where there is an extensive review of the literature on this topic, including reference to a thousand peer-reviewed publications addressing the issues of clinical utility, dosage, risk, benefit, efficacy and safety. A little better balance when editorializing on this issue would seem fair and reasonable. - From Letters to the Editor
> more @ globe and mail
Canada - Rose Miranda faces charges and has been barred from taking marijuana for her arthritis.
Criminologist Neil Boyd says the federal government should consider immediately decriminalizing possession for personal use, while it works out the details of legalization.

"It would send a message that we don't want law enforcement to be particularly focused on possession," he said. "I think it's a very small first step. We have tons of evidence globally that decriminalizing possession has no impact on rates of use or harms."
Justice Minister Jody Wilson-Raybould, when asked whether she'd consider immediately decriminalizing possession, said charging for criminal offences is an enforcement issue. "Marijuana is still a Schedule 2 controlled substance under the (Controlled Drugs and Substances) Act and we'll be further considering that as we move forward." National RCMP spokeswoman Const. Annie Delisle said while the government designs a regime to legalize marijuana, the RCMP is still mandated to enforce current laws. Ujjal Dosanjh, a former federal Liberal health minister and B.C. premier, said decriminalizing possession of small amounts for personal use was a good idea, but anything larger would require a regulatory regime.

---
Canada - Medical versus Recreational.

We have created two classes of cannabis consumers in our country, the legal and the illegal. Authorized medical users are allowed to possess and consume. They can buy brand name, certified cannabis from the legal providers. The rest of us are simply illegal. Oh, wait, I have my card now. I'm legal, too. I suffer from sciatica – although most times you would never know it. I may be temporarily legal under the byzantine regulation conjured up by our Supreme Court. I want to be truly legal – and honest about it. Whether I use cannabis for recreation or wellness should be no one's concern but my own. It's time to recognize the special needs of medical patients while extending the same rights and privileges to everyone. We must stand together.
> more @ lift
---
USA - Utah mom in wheelchair with rare medical disorder booked on marijuana possession; pushes for change in state law.


On Monday morning, the Stanger family approached the Weber County Sheriff's Complex, as mom Enedina prepared to head to jail. Battling a rare genetic disorder called Ehlers-Danlo Syndrome (EDS), Enedina is wheelchair-bound.

> more @ fox 13
---
Canada- Selling marijuana at government liquor stores is a crackpot idea. With Justin Trudeau as Prime Minister, it's no longer a question of if marijuana will be legalized, but when.
 
And yet, corner stores and other shops are deemed responsible enough to sell cigarettes and lottery tickets – age restricted products. In Quebec, the sale of beer is entrusted in grocery stores and corner stores, while private liquor stores exist in several jurisdictions. The moral fabric of society has not broken down, and generations of children are not condemned to a life of sin. It may be difficult for some to acknowledge that the battle on legalization is lost, but how the government decides to act on pot will have a decisive impact for decades to come. From everything we know about liquor's history, the solution does not rest with government monopolies.

> more @ prince arthur herald
---
HEMP - Hemp ice cream whipped up in Italy.
An ice cream parlour the northern Italy has whipped up an ice cream flavoured with hemp seed as a tribute to the reggae singer Bob Marley. The 'Bob Marley' ice cream  was created in collaboration with Canapa Ligura, a local organization which aims to raise awareness of the health benefits of hemp.
> more @ the local .it
---

Featured Story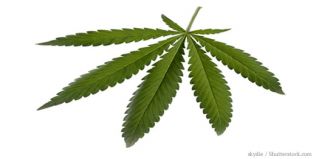 Canada - Message to the Liberals: Marijuana consumers are getting restless for Legalization and want the arrests to stop now.

Police and the courts will have to consider whether to prosecute anyone in the interim, except those involved in organized crime who are making millions of dollars off the illegal trade of the drug. Legalization is the right course, but the federal government may want to limit its role to broad oversight, leaving the details to the provinces, which are better positioned to appreciate local conditions and sensibilities.

The government should light a fire under the consultation process, however, because a lot of Canadians seem as if they aren't prepared to wait forever.

> more @ editorial : winnipeg free press
Pot.Ca recommends a 2 phase approach to the legalization issue.
> click here to go to Pot.Ca 
---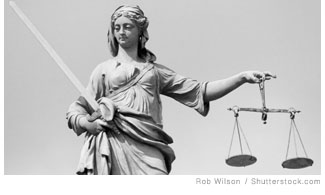 Monday December 28th, 2015
Canada - Editorial: Make it easier to get marijuana pardons. 


The federal government should step up its efforts to rationalize the laws surrounding the use and distribution of marijuana, but a blanket pardon for those convicted of possessing the drug shouldn't be the first order of business. However, the process for individuals to apply for such pardons should be made simpler and less costly. Hundreds of thousands of Canadians have been convicted of possession of marijuana, leaving them with criminal records that can hinder employment opportunities and prevent them from visiting other countries. It's a heavy price to pay for what is, in many cases, a minor offence. Simon Fraser University criminologist Neil Boyd is among those advocating that the government of Prime Minister Justin Trudeau use its legislative powers to pardon Canadians with simple-possession convictions. "I don't think that should stay as a criminal record," said Boyd, "given that we now are approaching an era in which it is going to be seen as analogous to alcohol or tobacco, and taxed and regulated in a somewhat similar manner."
> more @ times colonist
USA - 2016 Will Be Marijuana's Big Year.

2015 was a pretty amazing year for the progress in the legalization of marijuana. Four states and the District of Columbia legalized recreational marijuana, many states decriminalized it and several more states approved of medical marijuana. But for all the advances made in 2015, the year was seen as a run up to 2016, where the presidential election is expected to ramp up the legalization landscape.

---
USA - DEA Takes 'Baby Step' on CBD, Eliciting Optimism and Outrage.
All agree the anti-drug agency could do more.

Charlotte Figi, 9, suffered debilitating seizures before being treated with a high-CBD strain of cannabis. Her mother Paige Figi says the DEA's small modification of research rules is worse than worthless. The Drug Enforcement Administration announced Wednesday it's making research into the non-intoxicating cannabis compound cannabidiol (CBD) easier, but advocates for legal access to what appears an effective treatment for epilepsy say the change doesn't go nearly far enough.
> more @ usnews.com
---
Canada - Words from a professional pot producer: Emily Moeller from Bedrocan.


A Q&A with Emily Moeller, the head grower at Bedrocan Canada's massive medical marijuana production facility. Is there anything you'd like to see changed in the industry? I would like to see it be a little bit easier for patients to get access to medicine. Right now, it can be time consuming and even somewhat costly for patients to get their prescription and get signed up with a licensed producer. If you're sick and you need medicine, you shouldn't have to jump through all these hoops and find a doctor who will prescribe you medicine, because many won't. Legalizing marijuana for recreational use has been a hot topic in this year's election. Do you have an opinion on this? As far as I'm concerned, this has very little to do with what I do. If the recreational market gets legalized it will obviously change how we operate as a business, but as far as I'm concerned the recreational market is one market and the medicinal market is a totally different fish.

> more @ thestar.com
---
USA - Press Release: Vita Gourmet CBD Chocolate.
 
Mr. Paul Rosenberg, CEO of VitaCig, stated the company has been working diligently to develop, bring to market, and merchandise a number of products including the new CBD-infused Gourmet Chocolate Bar. CBD (Cannabidiol) is a natural constituent of hemp oil and is legal to consume, possess, and sell in the United States and over 40 countries around the world as a dietary and wellness supplement.

> more @ digital journal
---
HEMP - Two of Canada's largest hemp companies now owned by an American company.
Winnipeg's Manitoba Harvest, a subsidiary of Compass Diversified Holdings, has acquired Hemp Oil Canada, Inc. (HOC) for $42 million. Last summer, Connecticut-based Compass acquired 87 per cent of Manitoba Harvest for $132.5 million.
> more @ winnipeg free press
---


Happy Solstice, happy holidays and Merry Christmas.

Next update is Mon Dec, 28, 2015.
2016 is going to be a stellar year.


USA - Alaska's Pot Cafes Will Give Patrons A Taste Of Marijuana.

Alaska is about to become the first state to have pot cafes where people can buy and consume marijuana, similar to Amsterdam. Right now, that's not legal in other states that have recreational marijuana. Brothers James and Giono Barrett, who own a marijuana business, Rainforest Farms, in Juneau, also plan to produce a line of chocolate bars infused with pot.

> more @ npr
Pot.Ca supports cafes like this in Canada when Marijuana is legalized. Pot.Ca recommends a 2 phase approach to the legalization issue.
> click here to go to Pot.Ca 
---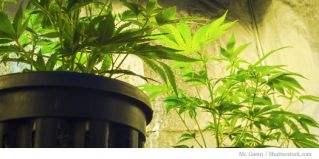 Wednesday December 24th, 2015
Canada - Mettrum Receives Health Canada License to Sell Marijuana Extracts. 2nd company to be allowed. More are coming. 


From the Mettrum press release: "Securing this license is a continuation of our strategy of providing cannabis products, in a variety of formats. Our clients will be able to rely upon a selection of cannabis oils representing each band of the Mettrum Spectrum including our CBD strains. Cannabis extracts provide a level of standardization that cannot be achieved in the flower form, and in some cases, it is a more convenient consumption method," said Michael Haines, Chief Executive Officer of Mettrum. "We are very excited about this new phase for the industry and we look forward to continuing our role as a market leader, and provider, of high quality, cannabis products." Mettrum anticipates announcing its updated product portfolio in early January, based on the addition of cannabis extracts, and commence sales of its full product line shortly thereafter.
> more @ digital journal
The Best Marijuana Strains for the Holidays. (According to Leafly Reviewers).

With Christmas this Friday and New Year's the next, the holidays are finally here. So naturally, you're thinking about the perfect cannabis strains to enjoy over the upcoming weeks. Have innumerable aunts, uncles, in-laws, and second cousins coming into town for the long weekend? You'll probably need something to chill you out after all that family time. Wanting to keep moving in spite of the weather? You're after something active. Have about a thousand errands left to run? Something to spice up the process would be nice.

---
Canada - N.S. medical marijuana user fights back after being turned aside by Air Canada.

Air Canada is changing its policy on medical marijuana after a Nova Scotia man almost didn't make it home for the holidays. Michael Korchak was travelling with the leaf form of prescription marijuana in his carry-on when he tried to board an Air Canada flight from Halifax to Toronto. "I was told from the Air Canada employees was that medical marijuana is not allowed on Air Canada flights, and that the only acceptable form of medical marijuana onboard a flight would be in pill form," said Korchak.
> more @ ctv news
---
Medical marijuana gains ground globally.


20 countries now have legalized medical marijuana.

> more @ wort.lu
---
Snoop Dogg scores 3 duffel bags of pot from Oregon producers.
 
Christmas came early for Snoop Dogg, who on Tuesday was presented with three duffel bags of Oregon weed – a gift from the state's marijuana producers. The Oregonian/OregonLive's no-profanity policy prevents us from printing the rapper's full response upon seeing so much, so we'll let the reader fill in the blank. "Merry ___ Christmas to me," said Snoop, according to Joshua Jardine Taylor, who along with Andrew Lamb, of Hermiston, helped arrange for the gift. Taylor owns Oregon Cannabis Concierge, a Portland business that offers cannabis 101 classes and helps source marijuana for bands playing in town. Lamb operates a cannabis review site called McDank Cannabis Review.

> more @ oregon live
---
HEMP - Australian Hemp.
Lambert says Warner's combination of refining technology and specially bred hemp strains could be the start of a lucrative Australian industry. "Phil's study and perseverance over the past 15 years means Ecofibre is the world leader in legally grown hemp and it will be a decade before the newcomers catch up, if ever."
> more @ afr.com
---
Featured Story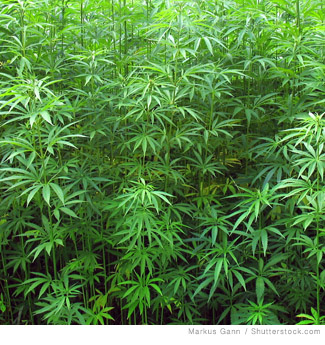 Canada - Canadians with marijuana convictions call on Trudeau to offer pardons.

People face travel, work restrictions because of drug Liberals intend to legalize.

> more @ cbc
Pot.Ca supports pardons and calls for stopping arrests now. Also recommends a 2 phase approach to this issue.
> click here to go to Pot.Ca 
---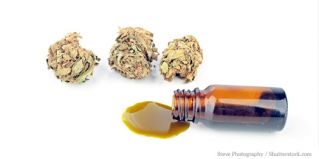 Wednesday December 23rd, 2015
Canada - Many Canadians use CBD oil, pediatric marijuana to treat epilepsy. 


Ella Turkington, 5, has intractable epilepsy and autism. Her parents Kim and Rob Turkington administers cannabidiol (CBD) oil in conjunction with her pharmaceuticals - as more families are experimenting with pediatric cannabis - to treat her epilepsy.
> more @ vancouver sun
Colombia fully legalizes medical marijuana!



Colombia's president has signed a decree fully legalising medical marijuana in a shift away from preventing drug crop production. Juan Manuel Santos said the move put Colombia "in the group of countries that are at the forefront...in the use of natural resources to fight disease".

---
Holiday happiness: Pot brownies with peppermint & white chocolate (recipe)

Cannabis and chocolate are always perfect together — for the holidays, though, it's time for a peppermint twist. A couple of nights ago I attended an Oregon canna-ball. The venue was kind of a big nothing, but that night it was completely transformed into a sparkling celebration of this fast-growing, long-overdue journey into the wonderful world of legalized weed. There were slinky gowns and a suit with marijuana leaves all over it. Big spiky heels. Big hats. Lots of vape pens.
> more @ the cannabist
---
New highs for global drug policy. - Richard Branson


As far as big societal shifts go, 2015 has been a remarkable year. One issue close to my heart that has seen changes unimaginable just a few years ago is global drug policy. I've long advocated for an end to the so-called war on drugs which continues to wreck millions of lives, causes untold suffering and has wasted trillions in taxpayer money. But I feel more confident than ever that this war will finally come to an end within the next generation. - Richard Branson

> more @ virgin.com
---
Israel - Top ethicist calls for legalization.
 
Asa Kaser, Israel's preeminent expert on ethics and philosphy voiced support Tuesday for easing limits on the use of medical marijuana and — with appropriate regulation — legalizing the drug for recreational use.

> more @ leafly
---
HEMP - Archaic regulations threaten Canada's hemp industry.
Hemp is not marijuana, yet its regulators still treat it with suspicion. Canada has been a leader in hemp production and its utilization since production was legalized in 1997, but now it risks being supplanted by the United States because of archaic Canadian laws, Kim Shukla, executive director of the Canadian Hemp Trade Alliance (CHTA) says. "We have a world-leading industry here in so far as the volume of production of hemp and we're adding value on Canadian soil and not exploiting it as a commodity," Shukla said in an interview Nov. 25, shortly after the alliance held its annual meeting in Calgary. "We're on the cusp of losing that competitive advantage because of these restrictions that are in place. The U.S. has made tremendous inroads in the last two years… and it is our largest export market." One phytochemical of interest in hemp is a cannabinoid called cannabidiol or CBD. "Cannabidiol may serve as an effective treatment for devastating psychiatric disorders including schizophrenia, anxiety and post-traumatic stress disorder," Dr. Steve Laviolette of the University of Western Ontario said in a CHTA news release. "In addition, emerging evidence is revealing potential benefits of cannabidiol for the treatment of epilepsy."
> more @ manitoba co-operator
---

Featured Story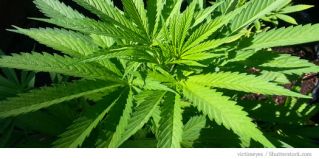 Canada - Elizabeth May says Canadians should be allowed to grow their own marijuana when it becomes Legalized. 

"The Green Party was the first party to call for an end to the failed policies of prohibition." - Elizabeth May
Video interview with Elizabeth. At 5;10 mark, she talks about marijuana.

> more @ ctv news
Pot.Ca supports the right to grow for personal use and recommends a 2 phase approach to this issue.
> click here to go to Pot.Ca 
---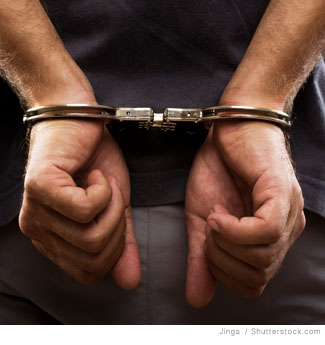 Tuesday December 22nd, 2015
Canada - Sheila Malcolmson, Nanaimo's New Democrat MP calls to change marijuana wording in Criminal Code. I think the first step is to decriminalize possession of small amounts — that way we won't continue to add criminal records in the community," Malcolmson said. "It's an easier thing to do — all you have to do is remove a line in the text of the Criminal Code. 


Nanaimo's New Democrat MP wants government to strike from the Criminal Code of Canada wording that makes it illegal to possess cannabis. Sheila Malcolmson said government should stopping laying charges first, before destroying the records of those convicted of possession charges — something her colleague, NDP justice critic and Victoria MP Murray Rankin raised the subject last week in the House of Commons. "I think we should (do that), but I think the first step is to decriminalize possession of small amounts — that way we won't continue to add criminal records in the community," Malcolmson said. "It's an easier thing to do — all you have to do is remove a line in the text of the Criminal Code."
> more @ bc local news
Canada - Ontario - Marijuana Legalization - The cash-strapped Ontario government would be looking at more than $450 million (Canadian) in tax revenue from its 13 million residents.

Colorado raked in nearly $73.5 million (U.S.) through the first seven months of 2015, putting the state on pace to collect over $125 million for the year – about $24 per person from its 5.2 million residents. Transplanting that formula to Ontario, the cash-strapped government would be looking at more than $450 million (Canadian) in tax revenue from its 13 million residents. Up to $1 billion in savings could be gleaned from the justice system alone, Fafard said.

---
New poll finds that plurality of Ontarians oppose selling Marijuana at LCBO. More people support private dedicated marijuana stores.

A plurality of Ontarians oppose selling marijuana in LCBO outlets despite comments from Premier Kathleen Wynne arguing that it would be a logical fit, a new poll has found.  The most popular idea proved to be specialized marijuana dispensaries with 57 per cent approving of the plan, 32 per cent disapproving of it and 11 per cent responding that they didn't know.
> more @ cp24
---
Canada - Ontario - Interview with Ontario Premier Kathleen Wynne : What do you think of a legacy as the Premier who brought beer to the grocery store and possibly marijuana to the LCBO?


On beer: "Those are not the reasons I went into politics but making life easier for people, making it more convenient in terms of the beer in the grocery stores – that was what was driving it as well as making the playing field more level and creating jobs."

On legal marijuana: "I'm just putting forward the LCBO as a possibility, as other provinces are in terms of the distribution. I'll certainly be giving advice to the federal government on taking the time that we need. We haven't had the discussion nationally about the distinction between medical marijuana and recreational marijuana ... And right now, we've got a bunch of clinics popping up that are, ostensibly they're all medical marijuana but I don't know at this point. What we need to be sure is that we have the right controls in place."

> more @ toronto sun
---
Why Does Marijuana Make You Laugh?
 
Why Do We Laugh?
Before understanding how cannabis affects humor, it's helpful to know what's happening in the brain that causes laughter. Neuroscientists admit that it's difficult to isolate specific reasons for laughter, as it involves multiple areas of the brain governing motor function, language, memory, auditory interpretation, and logic. Laughing is a motor reflex prompted by our interpretation of humor, which is a complex idea comprised of many different building blocks like our cultural, linguistic, and social contexts. MRI scans, however, have shown that humor is processed primarily in the frontal and temporal lobes of the cerebral cortex – and that's where we start to see cannabis play its role. Cannabis Stimulates Brain Areas Associated with Laughter. Studies show that cannabis stimulates blood flow to the right frontal and the left temporal lobes, areas of the brain which are also associated with laughter. In this way, it could be that over-activity in these cortical regions, thanks to THC, invites laughter. Could that explain why we laugh so hard even at stupid things while high? Science hasn't revealed the extent to which that increased blood flow is directly responsible for stimulating laughter, but it's certainly a target for future studies.

> more @ leafly
---
HEMP - USA - Financial Predictions of Industrial Hemp Cultivation.
Proponents of legalizing industrial hemp note that this crop has the potential to be a huge moneymaker for American farmers, bolstering the economy and the nation's agricultural trade. While legalizing weed may get more press, the industrial hemp movement is perhaps even more impactful for America as a whole, particularly from a financial standpoint. Here are four financial predictions by those who have studied the marketability of industrial hemp: Good for farmers. Job Creation. Domestic production instead of imports. A profitable crop.
> more @ news max
---
 Featured Story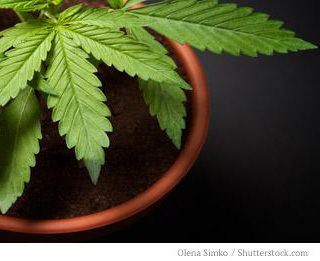 Canada - The recent words of Justice Minister Jody Wilson-Raybould: 

"I'm looking forward to Legalization of Marijuana and putting forward a regulatory framework."
"It's a committment we are going to follow thru with."
> more @ vancouver sun
Marijuana.Ca comment:
It's g
reat to hear to this.
As well, we think it is vital for the Liberals to immediately address the current daily arrests for Marijuana Possession that are occurring across Canada. Based on 2014 stats, 1,000 Canadians are arrested every week on Marijuana possession charges. These arrests and related Criminal Records can be devastating for Canadian Youth and Adult Canadians.

We urge PM Justin Trudeau and Justice Minister Jody Wilson-Raybould to immediately pass a regulation or initiate a ministerial order or use some kind of legal instrument that stops these arrests now. This interim approach should Not include a ticketing regimen.

> Pot.Ca recommends a 2 phase approach to this issue.    
---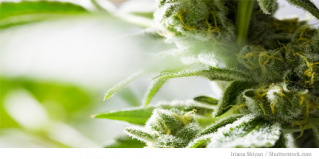 Monday December 21st, 2015
Canada - Marijuana Legalization : Kent Hehr,Liberal Calgary Centre MP and veterans affairs minister in Trudeau's cabinet, said the Liberal government intends to move "relatively quickly" on the file.


"We're going to be working on this aggressively."
He said the majority of people he's heard from are in favour of the move, but the Calgary lawyer acknowledges some concerns have been raised by Albertans about the pledge. "They're mostly worried about kids and access to marijuana. Well, legalizing it ensures that it's more difficult to get," Hehr said. "Legalizing it makes it a regulated product, make it controlled, gets criminals out of the business … and as an added bonus, the government can raise a little revenue," he added.
> more @ calgary herald
Canada - Ontario Premier Kathleen Wynne wants federal help in regulating medical and recreational pot.

The Ontario premier has previously suggested the LCBO sell marijuana once it's legal, so a clear distinction is made between medical and recreational sales. Canada needs national standards and regulations for the marijuana clinics, said Wynne. "Not all marijuana is going to be medicinal, so we've got to make distinctions between a clinic that is providing medicinal marijuana and what the recreational distribution is going to be," she said. "I just don't think we're there yet."

---
The Top 5 Christmas Marijuana Gifts.

As marijuana becomes more and more accepted in society, it stands to reason you may know someone that uses marijuana for either medicinal or recreational purposes. If you were wanting to get them a holiday present, but weren't sure what a cannabis Christmas present should be – worry no more. Here's your list of the top 5 gift ideas for the merry marijuana user.
> more @ forbes
---
Yoga and Beer or Yoga and Cannabis: Which is the Most Elite Retreat?


At least 8.7 percent of U.S. adults, or 20.4 million people, practice yoga, and nearly 45 percent of Americans who haven't tried yoga are interested in giving it a shot. The ancient discipline has exploded in popularity over the past several years, with various types (classical, Ashtanga, Hatha, to name a few) appealing to yogis of all abilities. But after a few years of practice, donning spandex and unrolling your mat can feel a little stale or uninspired, which is why some instructors are trying to spruce up the age-old exercise by pairing yoga with other adult lifestyle activities like beer and cannabis.

> more @ leafly
---
USA - Best Vacation Ever! A Pot Tour of Washington and Oregon.
 
Enjoy the scenic Pacific Northwest and their marijuana-friendly destinations. Now that marijuana can be legally purchased and enjoyed in both Washington and Oregon states, you have to wonder whether the pot tour or pot vacation will replace the wine tasting as the preferred weekend getaway of millennial hipsters in the Pacific Northwest and beyond.

> more @ yahoo
---
HEMP - John Trudell: Requiem for a Hemp Warrior.
The cannabis community lost a fierce supporter on Dec. 8 as activist/spoken-word artist John Trudell walked on after a long bout with cancer. He was 69. Trudell and his band Bad Dog regularly performed at Hempstalk in Oregon. He co-founded Hempstead Project Heart with Willie Nelson in 2012.

Nelson sent these words about Trudell to CelebStoner:

John was a good friend a great activist
And a fellow Native American
He will be missed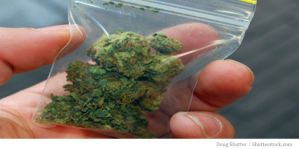 Canada - Justin Trudeau speaks about the upcoming Marijuana Legalization Process/System and some of the reasons the Liberals are committed to it.  JT is a 21st century leader. 

"The move to legalize, to control and regulate marijuana is based on a concern that it is too easy for our young people to access marijuana right now," the Prime Minister told the gathered press. "We have the highest rate of underage us of  marijuana of any of 29 different developed countries. That has to stop. We have to protect our kids. And at the same time, we need to remove a significant revenue stream from criminal organizations and street gangs. So that is the lens with which we approach the regulating and controlling of marijuana."

"The fact is that, if you tax it too much as we saw with cigarettes, you end up with driving things towards a black market, which will not keep Canadians safe -- particularly young Canadians." 

"Obviously the Criminal Code will need to be adjusted if we're going to control and regulate, and that's something the federal government will do, but when it comes to distribution, when it comes to selling and engaging, obviously the provinces and indeed the municipalities will have to be an integral part of that discussion."
- Prime Minister Justin Trudeau


Marijuana.Ca comment:
Good approach. We understand the need to be thorough and inclusive. In addition to what Mr. Trudeau mentions above, we think it is vital for the Liberals to immediately address the current daily arrests for Marijuana Possession that are occurring across Canada. Based on 2014 stats, 1,000 Canadians are arrested every week on Marijuana possession charges. These arrests and related Criminal Records can be devastating for Canadian Youth and Adult Canadians.

We urge PM Justin Trudeau and Justice Minister Jody Wilson-Raybould to immediately pass a regulation or initiate a ministerial order or use some kind of legal instrument that stops these arrests now. This interim approach should Not include a ticketing regimen.

> Pot.Ca recommends a 2 phase approach to this issue.    
---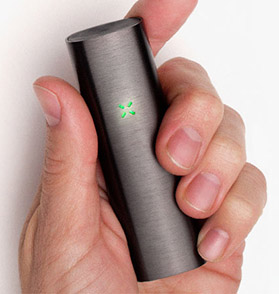 Friday December 18th, 2015
USA - Portland's top 'budtender' says vaporizers the future of marijuana.


The future of marijuana isn't in bong rips or joint puffs. It's in what aficionados call "microdosing." The best way to microdose is with a portable vaporizer, like the Pax 2. The best in class for those small, portable vaporizers suited to microdosing is the Pax 2, which retails for $279.99. (Pax did a collaboration with the Weeknd to give you a clue as to its coolness level). "I never found anything as functional," Plumb says. "It has a 10 year warranty, it's designed by Apple designers, has three different temperature setting, a battery that lasts a long time, it's discrete. It's the best-built portable vaporizer — just a workhorse.
> more @ tech insider .io
Canada - Time to Overhaul the MMPR (Marihuana for Medical Purposes Regulations). - Trina Fraser

Turn the MMPR into a cost recovery program, take a good hard look at the security requirements, permit storefronts, more transparency in licensing process.

---
Canada - Who Should Sell Marijuana? - Trina Fraser

A new model must meet the government's objectives of keeping it out of kids' hands, preventing organized crime from profiting while providing reasonable access to adult consumers.
> more @ lift
---
USA - Texas epilepsy patients set to get medical marijuana oil.


In a big decision this year, lawmakers allowed patients with uncontrollable epilepsy to have access to a special oil made from marijuana plants. Thursday, the rules surrounding that decision were approved. It's an early Christmas for Terri Carriker, her two sons and 13 year old daughter. "Our whole family's life was hijacked by Catherine's epilepsy," said Carriker. This is a good day, sometimes it's worse. "We live every day with the possibility that this could be the last day with her," she said. Catherine has intractable epilepsy, causing severe seizures. Her eyes roll back. It  comes with mental and physical damage that can't be undone. Something that might help has been out of reach. "To know there was an option that could be more beneficial to her, and have it out of reach… again, I don't think I have words.

> more @ kxan
---
USA - Washington State to add 222 new marijuana retailers in 2016.
 
A recommendation to increase the number of cannabis retail stores in Washington's 10 key cities from the current limit of 334 to a new limit of 556 is currently being assessed by the Washington State Liquor and Cannabis Board (WSLCB). "Our goal was clear; to ensure medical patients have access to the products they need," Director Rick Garza of WSLCB stated. "There will be more storefronts for patients going forward than are available today. In addition, qualified patients can grow their own or join a four-member cooperative."

> more @ inquisitr
---
HEMP - New Zealand - Māori innovators use hemp as sustainable building material.
The East Coast Hemp Organisation (E.C.H.O), is a company launched by four young Māori innovators based in Hawke's Bay that are turning Hemp into houses. With only 12 weeks for Hemp to mature compared to 25 years for Pine, they see it as the way forward in New Zealand. Hemp is refined into products such as hemp seed foods, hemp oil, wax, resin, rope, cloth, pulp, paper, and fuel. Levi Waihape of (ECHO) says, "Echo is a building company that we started to provide a sustainable building material for New Zealand really." After seeing the way house prices were going, the boys came up with a business plan to cultivate hemp as a sustainable building material.
> more @ maorite television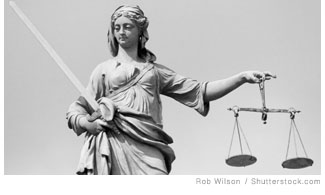 Canada - Message to the Liberals : Stop the Arrests and Expunge records for possession of pot, Victoria BC MP Murray Rankin urges.

The federal Liberal government needs to start taking steps toward fulfilling its promise to legalize marijuana, such as by expunging criminal records for possession, says Victoria NDP MP Murray Rankin. Rankin said in the House of Commons on Friday that if the government is serious about not criminalizing Canadians for simple possession of marijuana, it could take steps now. "The current government could have taken immediate action, but has not," said Rankin, the NDP justice critic. "There are no details, no timeline for decriminalizing marijuana possession, no commitment to expunge the records of hundreds of thousands of Canadians convicted for simple possession, and thousands are still unfairly facing possible arrest, tying up the police and our justice system."
> more @ times colonist
---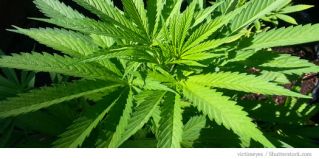 Thursday December 17th, 2015
34:1 CBD to THC Marijuana strain ratio. Katelyn Faith strain.


USA - Minnesota Medical Solutions, one of two medical cannabis operators in the state, announced the creation of a new strain with a higher cannabidiol (CBD) content than any cannabis plant known.
> more @ wday
Marijuana Makes Me Elevated, Not High.

"It's about getting myself out of the way and letting the ideas flow," says Charles, "not every time - but when it works, it works well." Charles (whose name has been changed) is an Oxford-trained philosopher and good friend discussing the effect of cannabis on his writing. Between "straight" and "high" there is a zone we might call "elevated." It's where all parts of the brain are lit up, firing on all cylinders, so to speak, but one is able to direct the bliss into something worthwhile, important and satisfying. "When I return to [what I've written] the next day, or days later," Charles continues, "I'm pleased to discover that I can use maybe 75 percent of it." Cannabis doesn't interfere, says Charles, rather, it "facilitates the flow of ideas from my head to my fingers."

---
Canada - Nanaimo city council takes step towards regulating medical marijuana dispensaries.


Nanaimo City Council is moving towards regulating marijuana storefronts in the city. Council voted unanimously at it's regular meeting this week in favour of staff investigating what other cities have done to regulate the industry. Dispensary operators says it's a step in the right direction but ultimately they're hoping the federal government will move quickly to legalize marijuana.

> more @ chek news
---
USA - Mother wants medical marijuana to help child with rare disease. Ali Herron gets constant seizures
 
Doctors said a Monroe teenager's life-altering disease is about one in four million in the United States.Ali Herron is one of just a few dozen cases in the country. In an exclusive interview with anchor Liz Foster, Ali's mother spoke about how a medical marijuana trial is giving them hope.

> more @ wsoc tv
---
Canada - Do Pot and Booze Mix? There's a Turf War in Canada Over Where to Sell Weed.
"Cannabis and alcohol do not mix well together. Selling both products at the same outlet could promote unintended consequences," said Rielle Capler, an advisor for the Canadian Association of Medical Cannabis Dispensaries (CAMDC) in a statement released by the group on Wednesday.
> more @ vice
---
HEMP - press release - Largest Industrial Hemp Expo in United States
The Ranch Events Complex in Loveland, Colorado will host the 3rd Annual NoCo Hemp Expo on April 1-2, 2016. The expo will bring together what is bound to be the largest mix of Hempsters under one roof for two spectacular days of hemp education, workshops and hemp-based products.
> more @ digital journal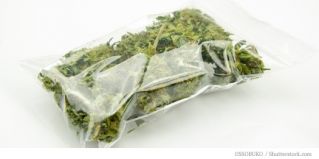 Wednesday December 16th, 2015
Canada - Should provincial liquor stores serve as neighbourhood marijuana retailers?


Federal Health Minister Jane Philpott on Tuesday applauded Queen's Park for getting involved in the legalized-marijuana debate, even if it will be some time before a bag of pot can be bought alongside a bottle of wine. "I would say that I'm happy to see that our provincial counterparts are looking at what they think might be good ideas, but that does not imply we're anywhere near that," Philpott said. She refused to share her own preferences about whether marijuana sales should be treated like liquor or made available over the convenience store counter like cigarettes. Those are some of the details, as well as age restrictions, that Philpott will be working out along with Justice Minister Jody Wilson-Raybould and Public Safety Minister Ralph Goodale when they return from Christmas break. But the lobbyists are already gearing up on behalf of businesses and industries that don't want to see their access to a lucrative market go up in smoke. Here are some of the arguments for and against the liquor-store model for marijuana sales:
> more @ toronto star
USA - Vermont - UVM College Of Medicine To Offer Class On Medical Marijuana.

The University of Vermont's College of Medicine is offering a course on medical marijuana for the spring semester. Officially named "Medical Cannabis, Pharm-372," the course will cover the history of cannabis use, the current legal landscape, how the body responds to the drug and potential medical applications. "There is no course like this. It's a topic we teach about other drugs of abuse, and we teach about other drugs that are used for pain, and used for disorders like inflammation and epilepsy," Lounsbury explained. "But for some reason there's a taboo on teaching cannabis for its potential medical uses. So we want to change that."

---
USA - Awards: Colorado's top 2015 marijuana businesses.


The first-ever Cannabist Awards recognizes businesses that are excelling in Colorado's marijuana and hemp industries. O.penVape, iBake, and Denver Relief. Here's the full list of the winners, which were announced Tuesday, Dec. 15 in Denver: 

> more @ the cannabist
---
Medical Marijuana: Is it good for our dogs?
 
Medical marijuana shows promise for ailing companion animals. A Bulldog who spent two years either lying down or throwing up plays like a puppy thanks to a daily dose of medical marijuana. A Boxer's skin cancer begins to disappear following topical applications of cannabis oil. A 12-year-old Lab mix diagnosed with liver and lung cancer regains his appetite and becomes more himself after his owner gives him a cannabis tincture purchased from a licensed medical marijuana dispensary.

> more @ leaf science
---
Press Release : ASA, A US Medical Marijuana Advocacy Organization Launches International Research Center.
Today members of Americans for Safe Access (ASA), KOPAC and Dioscorides Global Holdings (DGH) were joined by the Minister of Health for the Czech Republic, Svatopluk Němeček to announce the establishment of a new research center, the International Cannabis and Cannabinoid Institute (ICCI) – intended to foster evidence-based exploration with a modern scientific approach to refine the therapeutic applicability of cannabis-based medicines in the Czech Republic.  ICCI will identify, coordinate and support global research priorities for the advancement of cannabis and cannabinoid treatments through a multidisciplinary evidence based approach that incorporates innovative tools and approaches.
> more @ safe access now .org
---
HEMP - Get Ready to See Hemp Fields Cropping Up in New York State.
By spring, New York farmers may be able to grow hemp legally for the first time in decades.
> more @ village voice
---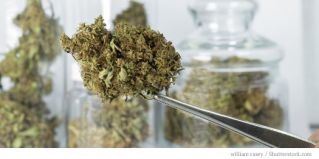 Tuesday December 15th, 2015
4 Reasons Why You Should Be Vaporizing Your Medical Marijuana.


When it comes to medical marijuana, there are a variety of ways in which you can consume your medicine, whether it is smoking, vaporizing or ingesting edible items. However, not all routes of administration are created the same. Keeping that in mind, here are four reasons why you should be vaporizing your medical marijuana rather than smoking it:
> more @ organigram
Canada - Is Toronto the world's next marijuana capital?

Coming soon, likely, to a neighbourhood near you: medical marijuana. Dispensaries that sell it have been popping up around the city — there are now six in Kensington Market alone — and there are more on the way. The shops around town with the little green plant often on their signs are not technically legal. But that's not stopping them. Metro Morning producer Brendan Ross wanted to find out how easy it was go get a prescription, and why business appears to be booming.

---
'Grandma's magic remedy': The secret behind Mexico's medical marijuana.


When her legs ache, this Mexican grandmother rubs them with marijuana-infused alcohol. She is well aware the homemade remedy defies the country's cannabis ban, but her family has used the concoction to treat ailments since she was a child, handing it down the generations."I really have a lot of faith in it," said the slender 53-year-old, a housewife and amateur dancer who spoke to AFP about her cannabis use on condition of strict anonymity."When I'm very tired, I spread it on my legs, feet and body. It's really good. I can go without salt, but not without marijuana with alcohol. My grandmother used it," she said, holding a plastic bottle filled with the leaves and liquid. 

> more @ the malay mail online
---
Marijuana Does Not Cause Schizophrenia, Harvard Study Finds.
 
A new study from Harvard University may help dismiss concerns about the link between marijuana use and schizophrenia. While many still debate the potential for marijuana to cause schizophrenia, researchers at Harvard Medical School say there has "yet to be conclusive evidence that cannabis use may cause psychosis." Their latest study, published last week in the journal Schizophrenia Research, adds support to the role of genetic factors in schizophrenia, and that marijuana use alone does not increase the risk of developing the disorder.

> more @ leaf science
---
Balancing the extremes in the legalization debate. - David Brown from Lift
Creating a working template that will please the majority of Canadians requires compromise and pragmatism, not idealism and absolutes. In the long term, we can likely work to lessen existing rules, just as has happened with the alcohol industry over time. But in the short term, isn't it more politically sensible to look at some of the key issues that we can find common ground with others on? Building a new regulatory regime doesn't mean everything is set in stone. It means it's a working template. As long as key points are addressed within this template, they can be refined or expanded over time. Personal production rights are arguably the most important thing to lobby for currently. Regardless of what the price is at a commercial store, regardless of concerns of a limited number of producers or sellers, if people have a legal right to produce their own cannabis, even on a small scale, it creates market pressures to keep commercial, retail prices low. The '6 plants' number gets used a lot, I believe primarily because it's the personal production limit established in Colorado, and Colorado was pretty much the first to do this. Uruguay has also talked about a 6 plant limit. I'm not attached to 6 plants, I think you could argue for more. Perhaps ten. Enough for personal use but not enough that people will be able to make a profit by reselling. This doesn't include special caveats for medical users who might need more.
> more @ lift
---
HEMP - Japan's First Lady Touts Revival of Hemp Culture.
Most recently, Ms. Abe raised eyebrows after telling a Japanese magazine that she has considered becoming a hemp farmer to help revive the traditional culture. In an interview with Spa!, Ms. Abe was quoted as saying that she had become interested in hemp cultivation and considered applying for a permit to grow the plant after studying its history. "Hemp is a plant of which all of its parts can be used effectively," Ms. Abe is quoted as saying. "While it is not yet permitted in Japan, I think it can be put into great practical use for medical purposes as well."
> more @ wall street journal
---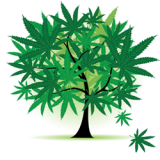 Monday December 14th, 2015
Canada - Marijuana Legalization is coming. In the meantime, The Liberals need to do some things right now.


And there it is: Pot perception versus reality. The idea some may hold of a shangri-la for peddlers and their clients, bumping up against a real weedpolitik that could look much different when legalization happens.
> more @ ottawa sun
Canada - Why Justin Trudeau Can't Stop The RCMP Raids On Dispensaries during the current Prohibition.

1. Ottawa can help set priorities, but not tell RCMP what to do Kirk Tousaw - a B.C. lawyer who won a landmark medical marijuana case with the Supreme Court - says the government can exert indirect influence on the decisions national force. "I don't think the prime minister can direct the RCMP to stop enforcing the laws," said Tousaw. "Certainly the RCMP have discretion, and the minister of public safety…can establish some priorities and resourcing, but I doubt it's going to take the form of a direction to simply cease enforcing the law.
---
Mexico issues first permits for personal marijuana under Supreme Court ruling.


The Mexican government has given four people the first permits allowing growing and possession of marijuana for personal use. The government's medical protection agency says the permits apply only to the four plaintiffs who won a November Supreme Court ruling. The court's ruling doesn't mean a general legalization. But if the court rules the same way on five similar petitions, it would then establish the precedent to change the law and allow general recreational use. Dozens of people have since filed similar appeals to get such permits. 

> more @ metro news
---
Largest Study Ever On Marijuana And Epilepsy Shows Effectiveness Of Cannabis.
 
Marijuana has been proven to be tremendously effective when it comes to treating epilepsy. It seems like most of the time that I see medical marijuana being talked about on the news or in print media, it's almost always talking about how CBD can help epilepsy, with countless success stories. There are a lot of uses for medical marijuana, all of which I support. But I especially support cannabis for the use of epilepsy because of how many personal success stories I've personally witnessed. The largest study ever conducted on cannabis and epilepsy was presented this week at the American Epilepsy Society'sannual meeting in Philadelphia. For the study, 313 children from 16 different epilepsy centers around the United States were put on a regimen of the cannabis compound cannabidiol. After a three-month period, 261 of these children had the amount of convulsive seizures (also called grand mal or tonic-clonic seizures) they experience reduced by an average of nearly half, while experiencing little to no side effects. In addition, some patients experienced an 100% reduction in seizures; "In the subsequent periods, which are very encouraging, 9 percent of all patients and 13 percent of those with Dravet Syndrome epilepsy were seizure-free", says Dr. Orrin Devinsky, a neurologist at theNew York University Langone Medical Center, noting that; "Many have never been seizure-free before".

> more @ the weed blog
---
Veterinarian says pet marijuana could fix one of most common owner complaints.
New York assemblyman and veterinarian Dr. Stephen Katz, has partnered with Dixie Brands, Inc., which conducts cannabinoid extraction. Katz has spent a decade developing a powder, called Therabis, which he says is sprinkled over your dog's food to quickly and effectively treat common ailments like separation anxiety, itching and joint mobility issues.
> more @ yahoo.com
---
HEMP - The Grow Op. Hemp based drinks at juice bar in Toronto.
While The Grow Op isn't a grow-op, fresh-pressed hemp milk is used as the base for a lot of the 16oz smoothies on the menu, like the #7 ($9.50) - one of the go-tos Rodriguez calls the "Big Mac" of smoothies. It contains a blend of blueberries, banana, vanilla hemp milk, maple syrup, bee pollen and coconut oil, and it's easy to taste why it's so popular; it's a pleasant, not-too-sweet combo of flavours that complement each other perfectly.
> more @ blog TO
---
---