We feature a different Licensed Producer (LP) every Friday on the home page of Marijuana.Ca. It's in the Featured Licensed Producer section. Scroll about halfway down the home page, it's on the right side under the Featured Medicinal Video.

When a new Featured LP goes up on the home page, the previous Featured LP from our home page is posted at the top of this section with the other content below.

Click the 

 icon in the video players for full screen viewing.
Based in British Columbia and federally licensed under the Marihuana for Medical Purposes Regulations (MMPR), we cultivate high-quality, regulated medical cannabis using proven and standardized growing methods while applying our research capabilities to discover potential medicinal benefits of cannabis for the future.


At Bedrocan we have been growing cannabis for two decades. Over 20,000 patients and governments across seven countries trust our reliability and commitment to integrity. And that commitment can't stop just with standardized products. Medicine must be affordable.

Federally licensed and regulated, CannTrust™ brings more than 40 years of pharmacy and healthcare experience to the Medical Cannabis industry and applies this expertise to produce quality pharmaceutical-grade Medical Cannabis for patients in need.

Canna Farms is a Health Canada Licensed Producer of high-quality cannabis products under the MMPR. Canna Farms was the first LP in British Columbia to receive a MMPR license, and since then our dedicated and talented team has been working hard to provide our patients with exceptional cannabis products at an affordable price.

"Hydropothecary is unique in Canada for offering simply the best customer service available. Our concierge service is all about the client, from our free next day, evening and Saturday courier delivery and discreet, masked return address to a live 24/7 support line, no minimum orders or contract and guaranteed supply.

We have incorporated knowledge from processes used in the horticultural and food industries, along with available research data, and applied them to all steps in our process from cultivation to harvest, drying, sterilisation, testing, and packaging.We gather and closely monitor large amounts of data during the production process. This enables us to react to live data in real-time and ensure consistency of the product." 
---
"The Peace Naturals Project is a socially responsible company based on principles of integrity, transparency, security, compliance and environmental sustainability. We are the first non-incumbent applicant to be granted a license under Health Canada's Marihuana for Medical Purposes Regulations (MMPR) and the first company licensed to retail medicinal Cannabis oils.
We offer a range of therapeutic medicinal Cannabis varieties and Whole Flower cold-water extract Cannabis oils. Our therapeutic Cannabis strains are grown using natural production methods and our premium extracts contain no harmful solvents or byproducts.
At Peace Naturals we believe strongly in the notion of Whole Health living as a method of improving our clients' overall wellbeing. This approach incorporates diet, lifestyle, wellness professionals and medicinal Cannabis as an adjunct therapy.
We understand that each client has a unique condition requiring their own specific level of support. Our dedication to our clients' health includes providing them with informed, compassionate and reliable Client Care."
More @ Peace Naturals website
CannTrust. Canadian company's medicinal marijuana-infused coffee pods ready for brewing
"We are pleased to announce to our customers that we have received authorization from Health Canada to begin the production of cannabis extracts. Tweed will use preeminent pharmaceutical grade extraction methods to produce purified cannabis derivatives."
> more @ Tweed.com
---
Canada - Chuck Rifici joins board of western medical marijuana producer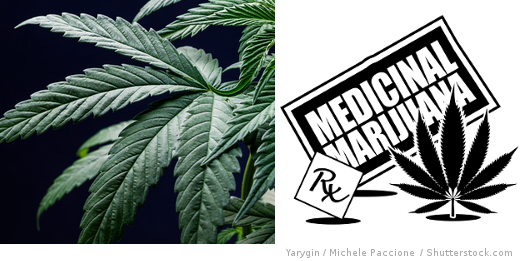 Vancouver-based Aurora Cannabis announced on Monday that Chuck Rifici will be joining its board of directors. 
> more @ obj.ca
---
---
---
> Canada - Interview with Denis Arsenault of Organigram Inc. 
- via YouTube

Article: Canada - Quebec - Hydropothecary set to launch medical marijuana facility that will ship pot across the country.Sebastien St-Louis and Adam Miron, both 31, are brothers-in-law and co-founders of the Hydropothecary -- a facility that will soon distribute medical marijuana throughout Canada.