City of Port Alberni approves marijuana dispensary regulations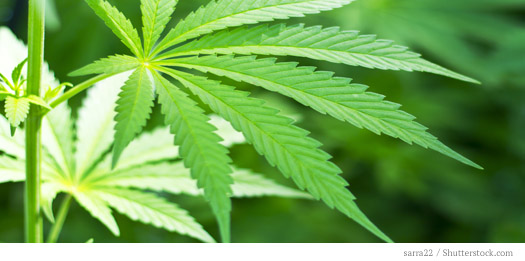 By Katya Slepian on Jan. 31, 2016
Medical marijuana dispensaries are officially allowed within the City of Port Alberni--at least as far as the municipal government is concerned.
The votes remained the same as they have since the issue was first raised after WeeMedical opened its doors at the end October 2015 despite the public hearing preceding the council meeting.  Mayor Mike Ruttan and Coun. Denis Sauve voted against regulating dispensaries and the other five councillors voted for regulations.
Unlicensed medical marijuana sellers must still pay tax, appeal court rules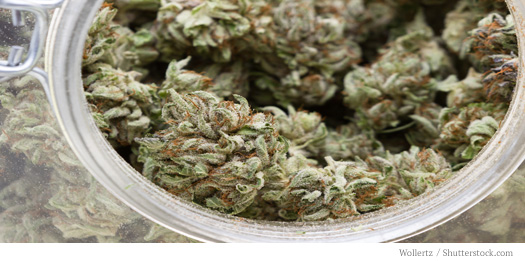 By Mike Hager on January 26, 2016
Canadians selling medical marijuana outside the licensed mail-order system must still watch out for the taxman, according to a Federal Court of Appeal ruling that reasserts Ottawa's right to collect sales taxes on any and all pot that is sold.
In a unanimous decision released Monday, judges dismissed an appeal by Gabriola Island grower Gerry Hedges to stop the clawback of almost $15,000 in GST for marijuana he sold over several years to the Vancouver-based B.C. Compassion Club Society, Canada's oldest dispensary.
---
When will Legalization actually happen in Canada? Late 2016 or 2017?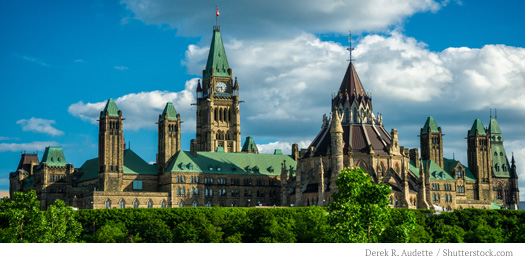 Medical marijuana growers lobby Ottawa to shut down pot dispensaries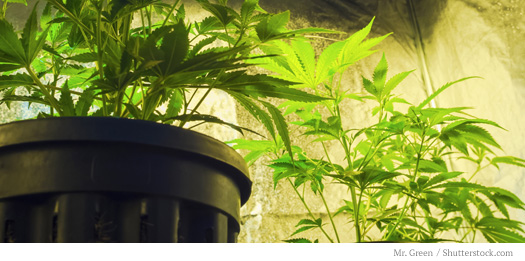 By Daniel Leblanc on January 21, 2016

The biggest growers of medical marijuana in Canada want to be first in line when the market for recreational pot opens up, arguing that only they can guarantee a high-quality product that is securely distributed by mail.
The operators of the Canopy Growth Corp. and Tweed Marijuana Inc. want the federal government to shut down the pot dispensaries that are popping up around the country. Instead, they argue, the strictly regulated and licensed firms in the medical field should be the first ones allowed to provide marijuana to recreational users.
The new lobbying campaign is aimed at the top Liberal officials who will devise plans to legalize marijuana in Canada, mainly MP Bill Blair, the former Toronto police chief who is the Trudeau government's point person on the file. 
---
Friday, January 22, 2016
Legalization could put licensed pot shops in Vancouver out of business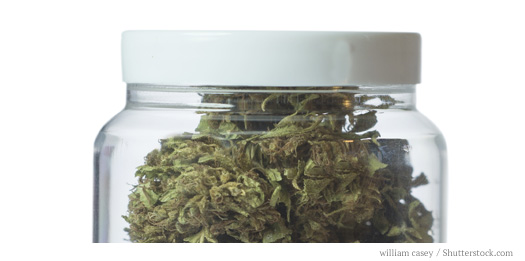 By Mike Hager on January 21, 2016

Marijuana dispensaries that have gone through a rigorous vetting process to get a coveted licence from the City of Vancouver could find themselves out of business anyway when the federal government legalizes the drug.
Earlier this week, provincial Health Minister Terry Lake said he would prefer to see liquor stores – not cannabis shops – sell recreational pot once it's legalized. That prompted Councillor Kerry Jang, Vision Vancouver's lead on the marijuana file, to say Thursday that the city would owe nothing to those owners who went through the lengthy process of getting the new class of business licence to sell the illegal substance within city limits.
Fourteen Vancouver pot shops move one step closer to legitimacy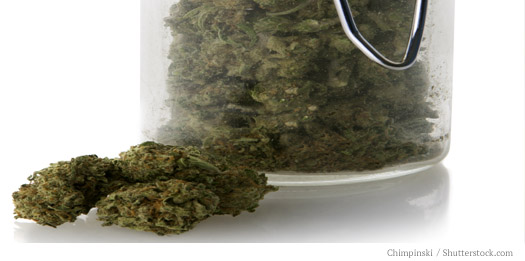 By Mike Hager on Jan. 20, 2016

Fourteen applicants are one step closer to running a licensed marijuana dispensary in Vancouver as the city attempts to impose some control on the illegal retail sale of cannabis.
The applicants include a current owner who acknowledges a past association with the Hells Angels, and the identity of those behind seven others remains unknown. Letters published on the city's development services website had names missing or redacted.
---
Medical Marijuana Supplier Tweed Inc. endorses mail-order pot system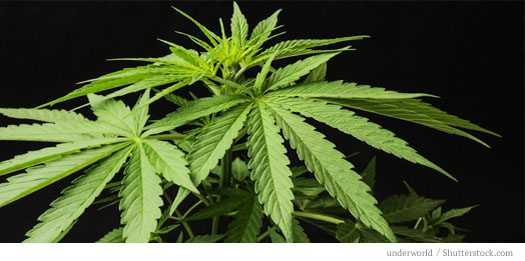 By Elianna Lev on January 19, 2016

While Ottawa navigates the steps it'll take to legalize marijuana in Canada, the head of one of the country's largest pot distributors supports the use of Canada Post as a convenient and immediate channel.

Mark Zekulin is the president of Tweed Inc., one of 27 licensed producers of medical marijuana in Canada. That means, the product they produce is highly regulated when it comes to security, labelling and traceability.
---
Federal pot legalization process needs to involve Toronto: councillor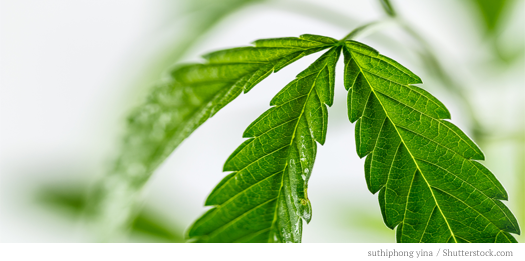 Coun. Jim Karygiannis worries the proposed legalization of marijuana could lead to pot shops "growing like weeds" in Toronto neighbourhoods.
So, when newly-minted MP – and former Toronto police chief – Bill Blair and the rest of the Liberal government decide how to regulate the drug, the Karygiannis wants Toronto to have a seat at the table.
The Ward 39 councillor will be moving a motion at city council asking for a municipal representative on the federal task force in charge of Canada's new pot laws.
"We want to have a input right from the foundation," he said, adding he's heard reports of several unlicensed pot dispensaries across the city, and is concerned they could become legal and operational in inappropriate places. 
---
Tuesday, January 19, 2016
B.C. Health Minister to push for pot reforms, regulated sales outlets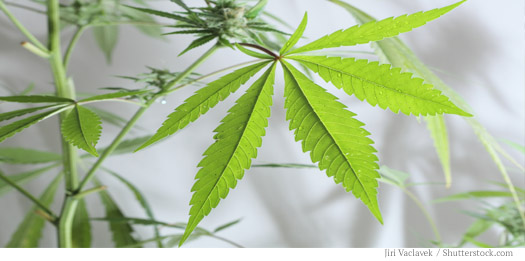 By Mike Hager on January 18, 2016

British Columbia's Health Minister says he will use meetings with his provincial and federal counterparts this week in Vancouver to push for recreational marijuana to be sold in locations that are strictly regulated and inspected, such as special kiosks at liquor stores.
Terry Lake also said the federal medical marijuana system should be reformed to include face-to-face sales in outlets such as pharmacies instead of limiting it to the current mail-order system, though he said dispensaries – which are flourishing in cities such as Vancouver and Toronto – should not be involved.
---
Monday, January 18, 2016
Canada Pot? How mail-order marijuana could help save the struggling post office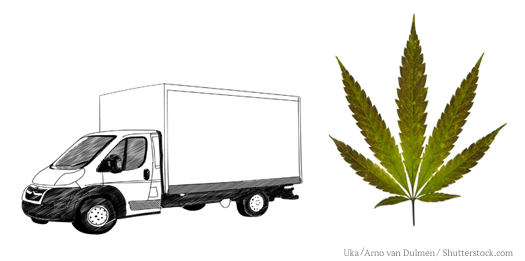 By John Ivison on January 17, 2016

Could Canada Post become Canada Pot? The Crown corporation is desperately seeking new revenue sources, as mail volumes drop five per cent a year.
At the same time, the federal government is equally frantic in its hunt for income, as the economy slows.
The suggestion from producers of medicinal marijuana is that Canada Post be the initial distribution network for recreational cannabis, after pot is legalized by the new government.
---
Friday, January 15, 2016
First marijuana shop licence expected in the spring
First marijuana shop licence expected in the spring - See more at: http://www.vancourier.com/news/first-marijuana-shop-licence-expected-in-the-spring-1.2151392#sthash.bTX4L2pD.dpuf
First marijuana shop licence expected in the spring - See more at: http://www.vancourier.com/news/first-marijuana-shop-licence-expected-in-the-spring-1.2151392#sthash.bTX4L2pD.dpuf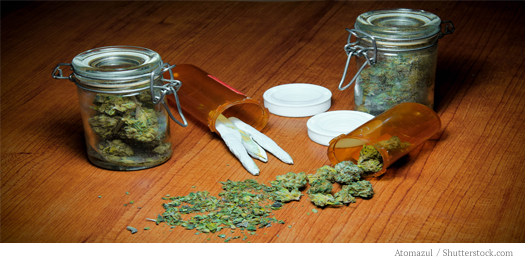 By Mike Howell on January 14, 2016

Vancouver Board of Variance to begin hearing appeals from rejected pot shop operators in February
The City of Vancouver is still a few months away from making Canadian history by being the first municipality in this country to issue a business licence to an illegal marijuana dispensary, according to the city's chief licence inspector.
That's because city staff continues to sort through applications, collect feedback from neighbours of pot shops and wait for results of appeals by applicants initially rejected under the new regulations. Many dispensary operators are also looking for or found new locations for their businesses, said Andreaa Toma, who is overseeing the regulations brought in by city council in June 2015.
---
Friday, January 15, 2016
 Canada's pot industry calling on Ottawa to stop rise of illegal stores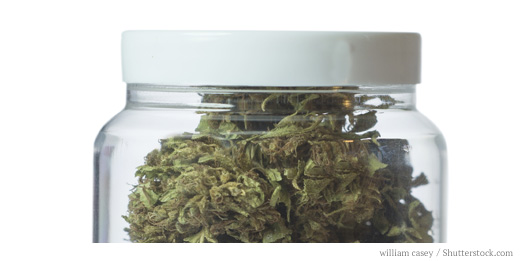 By Mike Hager on January 14, 2016

A trade group representing most of Canada's licensed marijuana growers is calling on the federal government to curb the ongoing surge in illegal pot shops, which began in Vancouver and has now spread to Toronto.
Reacting to news that Canada's largest city now has 40 dispensaries and could see more than 100 by this spring, the Canadian Medical Cannabis Industry Association is asking Ottawa to stop the rise of illegal marijuana stores, which operate outside the strict regulations that its commercial-scale producers must respect.
---
Thursday, January 14, 2016
 Pot entrepreneur joins rush to open shops in hot Toronto market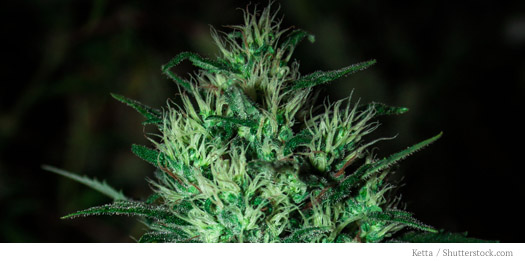 By Mike Hager on January 13, 2016

Don Briere already runs the biggest chain of illegal marijuana dispensaries in the country, with 19 locations throughout B.C. Now, he's expanding eastward, inking deals to open six pot-shop franchises in Toronto.
Sent to prison for once heading British Columbia's biggest network of marijuana grow operations, Mr. Briere is just one of dozens of entrepreneurs rushing to take advantage of Toronto's rapid rise as a centre for the illegal storefront sale of cannabis.
---
Wednesday, January 13, 2016
CanniMed receives approval from Health Canada to sell marijuana oil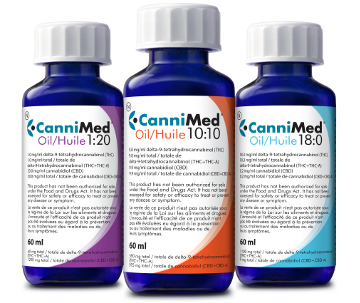 By Thomas Piller on January 12, 2016

SASKATOON – CanniMed Ltd. announces Tuesday that Health Canada has given it the go ahead to begin selling edible cannabis oil. Registered patients can already start placing orders.
The company, just east of Saskatoon, said it has successfully fulfilled all of Health Canada's requirements and has been granted a licence under the Marihuana for Medical Purposes Regulations (MMPR).
---
Tuesday, January 12, 2016

Wynne 'encouraged' by Blair's comments supporting marijuana sales at liquor stores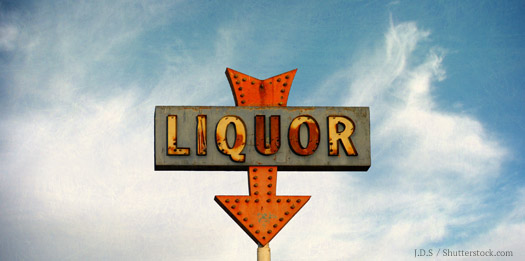 By Chris Fox, CP24.com on January 11, 2016
"I am encouraged that he (Blair) has said as a preliminary approach that it might make sense to use the distribution network that is already in place but that is not a foregone conclusion," Wynne said at Queen's Park on Monday. "He has got a lot of people to talk to and he has got a lot of questions to ask and decisions to make over the coming months."
In his interview with The Star, Blair stopped short of endorsing the sale of legalized pot at government-run liquor stores but he did say that the retail outlets represent a "model and framework" that can be built on.
Speaking with reporters, Wynne said she has "a lot of respect for Bill Blair" and is looking forward to the "opportunity to talk to him" about the legalization of marijuana.
---
Monday, January 11, 2016
Ex-colleague will lobby MP Bill Blair to restrict field of pot growers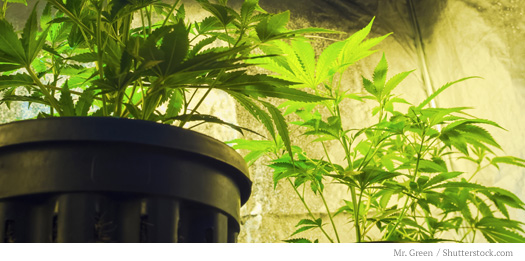 By Daniel Leblanc on January 10, 2016

A former high-ranking colleague and friend of MP Bill Blair, the Liberal government's point man on marijuana legalization, will lobby the ex-Toronto police chief in hopes of ensuring a tightly controlled system in which only licensed firms are allowed to grow the lucrative drug.
Kim Derry, a deputy chief of the Toronto Police Service under Mr. Blair, is a promoter of marijuana facility THC Meds Ontario Inc., along with George Smitherman, a former Ontario Liberal deputy premier. Mr. Blair, put in charge of the marijuana file last week, will play a key role in determining who gets to grow the product once it is legalized.
---
Saturday, January 9, 2016
Medical marijuana growers call to expand mail order system for recreational use
By Christine Chubb on January 9, 2016
Medical marijuana growers say there's a simple solution to fast-track selling recreational pot legally – mail it out.
Currently, medicinal marijuana can be sold by mail order to those with a prescription. Growers say a quick way to start selling it legally across the country would be to simply add recreational use to their distribution list.
---
Friday, January 8, 2016
Press Release

Canopy Growth: Perfectly Positioned in Canada's Market
Watch an interview with Canopy Growth Corp. CEO Bruce Linton.

SEATTLE, WA / ACCESSWIRE / JANUARY 6, 2016 / CFN Media - The Canadian cannabis industry is poised to become a massive multi-billion-dollar market over the coming years. After the Canadian government implemented the Marihuana for Medical Purposes Regulations (MMPR) back in 2013, incoming Prime Minister Justin Trudeau promised to introduce a more widespread recreational marijuana program that would make Canada the second country in the world to fully legalize the drug after Uruguay's landmark decision in 2012.
While the actual implementation of the program could take some time, given Trudeau's prudent approach to crafting the right legislation, Canada will become the first G20 nation to develop a recreational program that is controlled, taxed, and safe for consumers. Many other countries considering programs of their own will likely look towards Canada as a model for their own programs that may be rolled out over the next decade.
---
Friday, January 8, 2016
By CTV News Staff on January 8, 2016

As Ottawa prepares to legalize recreational marijuana, the 27 companies licensed to grow and sell medical pot in Canada are getting ready to cash in.
Ontario grower Tweed is among those planning to expand. The company grows about one-quarter of all medical marijuana sold in Canada, on the site of a former chocolate factory in Smiths Falls, Ont.
"This facility is ready to expand to meet a growing market," President Mark Zekulin told CTV's Richard Madan, while offering a tour of the facility Friday.
---
Friday, January 8, 2016
Why Canada's marijuana growers are in a race to make their pot taste delicious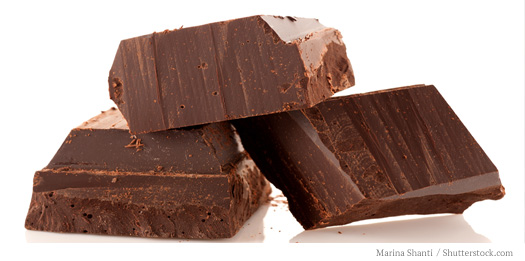 By Peter Koven on January 8, 2016
Medical marijuana that you can eat is poised to explode into a huge growth industry.
SMITHS FALLS, ONT.  —  For more than four decades, Smiths Falls was known as the "Chocolate Capital of Ontario" because of its iconic Hershey factory. But Hershey bolted in 2009, and a few years later, the plant was sold to a very different sort of company: Tweed Marjuana Inc. In 2014, it re-opened as Canada's largest marijuana production facility.

... In effect, the town of Smiths Falls has been rebranded as Ontario's pot capital. But if Bruce Linton gets his way, it will be going back to chocolate soon enough.
---
Thursday January 7, 2016

Monopolies should not control legal marijuana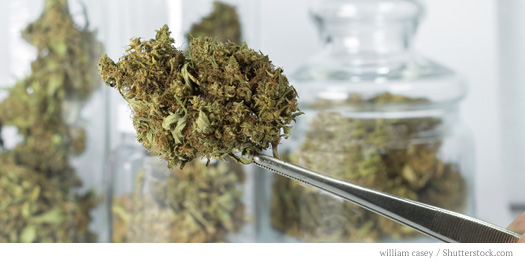 By Vince Fiorito on Januray 7, 2016

Respectfully, I must disagree with Premier Kathleen Wynne that the LCBO should control marijuana sales in Ontario. If the only issue associated with selling recreational drugs like tobacco, alcohol and marijuana was just keeping them out of reach of our youth during their formative years, then I would agree.
I would also add that the LCBO and The Beer Store are models of environmentally-friendly packaging and recycling. Bravo.
My problem with the LCBO and The Beer Store is their size, their undue control of the alcohol industry as a regulated monopoly and their limited liability. They have a profit motive to promote and encourage increased alcohol consumption. They don't fund drug rehabilitation and counselling programs to reduce the harm to the individual and society from recreational alcohol consumption.
---
Wednesday, January 6, 2016
International treaties a concern before Feds can legalize marijuana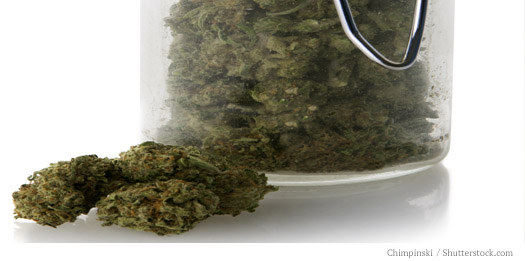 By Mike Blanchfield (The Canadian Press) on January 5, 2016

OTTAWA – The Liberal government will have to do substantial work on the international stage before it can follow through on Prime Minister Justin Trudeau's promise to legalize marijuana, new documents suggest.
That work will have to include figuring out how Canada would comply with three international treaties to which the country is a party, all of which criminalize the possession and production of marijuana.
---
Tuesday, January 5, 2016
Petition calls for 'no marijuana' zone around schools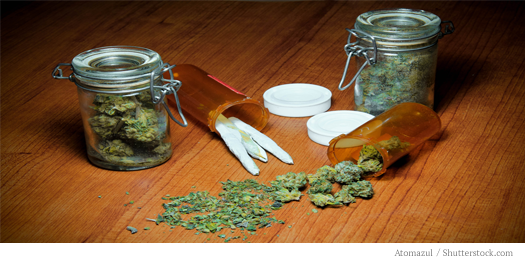 By Kristin Rushowy on January 4, 2016
When marijuana becomes legal, it should not be sold within 500 metres of any school, says a candidate for the upcoming trustee byelection in Scarborough-Rouge River, who has launched a petition.
Sharon Kerr said she's heard concerns about the federal Liberal government's promise to legalize the recreational use of pot as she's been going door-to-door campaigning for the Ward 21 seat for the Toronto District School Board left vacant by Shaun Chen, who was recently elected as an MP.
"The topic came up and it became evident that something had to go out," said Kerr, a mother of two. "We need to put students first, and (parents) don't want marijuana being sold anywhere near their kids' schools."
---
Thursday, December 31, 2015
Epilepsy and marijuana; A year long study suggests cannabidiol reduce seizures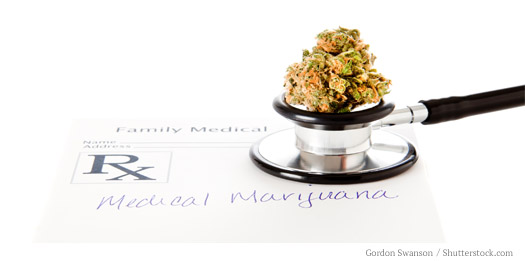 By Marie Ellis on December 30, 2015

In a year-long study conducted by epilepsy specialists at the New York University Langone Medical Center, results have suggested that a derivative of medical marijuana effectively reduces seizure frequency and is safe for most children and young adults who have epilepsy.
Results from the study were presented earlier this year at the American Epilepsy Society's Annual Meeting in Philadelphia, PA, but this is the first time the findings have been published in a peer-reviewed journal - The Lancet Neurology.
---
Wednesday, December 30, 2015
MMPR – The Latest Numbers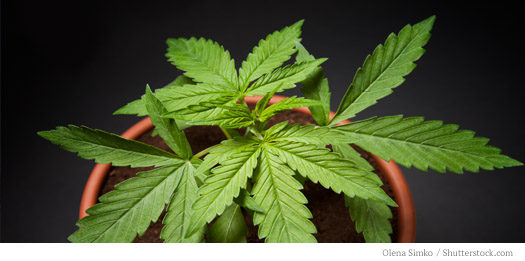 The MMPR continues to grow in size and scope as new producers, patients and physicians take part in the program. New statistics from January through October of 2015 show over 1,300 doctors now signing medical documents to access marijuana for medical purposes for, on average, ~3 grams a day to over 34,000 patients to date, with almost 5,000kg sold and another ~8,000 in storage.
---
Wednesday, December 30, 2015
Don't Let Those Who Opposed Legal Cannabis Profit From It Now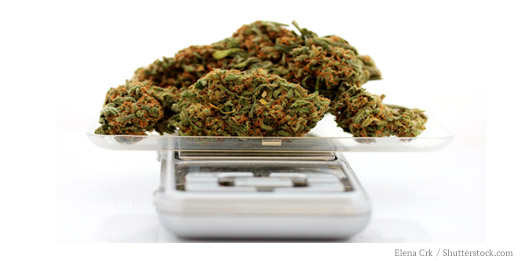 By Dana Larsen on December 29, 2015
Before premiers, liquor unions and corporations start falling all over each other in an effort to cash in on legal cannabis sales, let's remember the real reasons we should be ending cannabis prohibition in Canada.
Yes, we should be legalizing cannabis in Canada, but not because of the tax revenue it will generate, and not because legalization a better way to keep cannabis from kids, and not even because polls show that most Canadians now support changing the law.
We should be ending cannabis prohibition in Canada because the war on cannabis and cannabis users has always been unjustified, immoral and harmful to individuals and society.
---
Tuesday, December 29, 2015
EDITORIAL: Selling drugs at government liquor stores is a crackpot idea
With Justin Trudeau as Prime Minister, it's no longer a question of if marijuana will be legalized, but when. Now a bigger question exists: how will it be sold?
Unsurprisingly, stakeholders in the provincial liquor monopolies have weighed in before any announcement from the federal government, pleading that they should have the exclusive right to sell ganja to the public. 
More @ The Prince Arthur Herald
---
Monday, December 28, 2015
Words from a professional pot producer: Emily Moeller from Bedrocan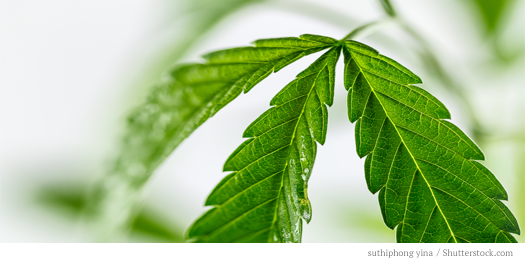 A Q & A with Emily Moeller, the head grower at Bedrocan Canada's massive medical marijuana production facility.
Is there anything you'd like to see changed in the industry?  I would like to see it be a little bit easier for patients to get access to medicine. Right now, it can be time consuming and even somewhat costly for patients to get their prescription and get signed up with a licensed producer. If you're sick and you need medicine, you shouldn't have to jump through all these hoops and find a doctor who will prescribe you medicine, because many won't. Legalizing marijuana for recreational use has been a hot topic in this year's election.
Do you have an opinion on this?  As far as I'm concerned, this has very little to do with what I do. If the recreational market gets legalized it will obviously change how we operate as a business, but as far as I'm concerned the recreational market is one market and the medicinal market is a totally different fish.
---
Thursday, December 24, 2015
Mettrum Receives Health Canada License to Sell Marijuana Extracts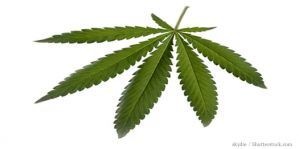 From the Mettrum press release: Mettrum is the second company in the industry to have been awarded a license for the production and sale of cannabis extracts.
"Securing this license is a continuation of our strategy of providing cannabis products, in a variety of formats. Our clients will be able to rely upon a selection of cannabis oils representing each band of the Mettrum Spectrum including our CBD strains. Cannabis extracts provide a level of standardization that cannot be achieved in the flower form, and in some cases, it is a more convenient consumption method," said Michael Haines, Chief Executive Officer of Mettrum. "We are very excited about this new phase for the industry and we look forward to continuing our role as a market leader, and provider, of high quality, cannabis products."
---
Wednesday, December 23, 2015
Many Canadians use CBD oil, pediatric marijuana to treat epilepsy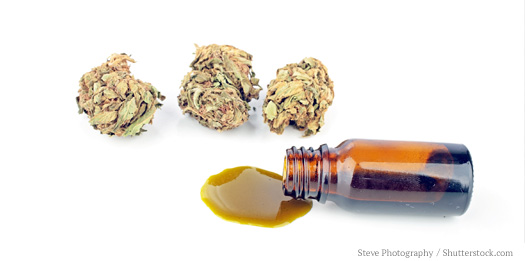 Ella Turkington, 5, has intractable epilepsy and autism. Her parents Kim and Rob Turkington administers cannabidiol (CBD) oil in conjunction with her pharmaceuticals - as more families are experimenting with pediatric cannabis - to treat her epilepsy.
---
Marijuana Industry News
Canada could be the first G7 country to legalize marijuana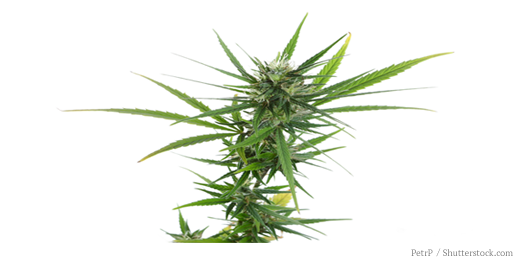 By The Canadian Press on December 5, 2015
It has taken more than 40 years, but the government of Canada is finally formally committing to legalizing marijuana.
Gov. Gen. David Johnston delivered the governing priorities of Justin Trudeau's Liberals in the speech from the throne Friday, including a pledge to "legalize, regulate and restrict access to marijuana."
A new portable device to detect recent marijuana use

By Bob Yirka on December 3, 2015

California based Hound Labs Inc. is claiming to have made a breakthrough in the rush to develop a portable device capable of detecting THC, the active ingredient in marijuana, in the breath of someone that has recently smoked a substance containing the chemical. They claim also that their device will soon be small enough for use by law enforcement to remove impaired drivers from the road.

Medical marijuana farm opening southeast of Latchford, Ontario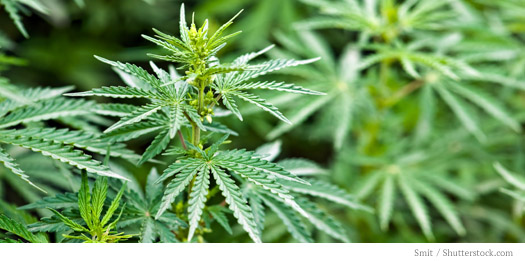 DelShen Therapeutics is developing a state of the art pharmaceutical grade medical marijuana operation in a repurposed government built forestry growing operation.

Mining and manufacturing may be on a low in northern Ontario, but it appears growing marijuana is on a high.
The media is being invited to a news conference in Kirkland Lake Friday where it will be announced that an "unique economic and community development agreement" will be signed regarding medical marijuana.
Read Whole Article @ Timmins Today
---
Ontario changes mind on medical marijuana use in public places after earlier OK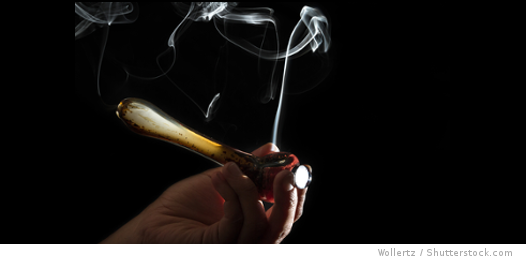 By CBC News on November 26, 2015

Ontario's Liberal government says it will re-examine its recent move to allow medical marijuana users to smoke and vape the drug anywhere in the province, just one day after announcing the change.
 "We've heard the concerns around this regulation, and we're going to take this feedback and see if this regulation is the best way to move forward," Associate Health Minister Dipika Damerla said Thursday.
Canadian Anesthesiologists' Society case study on medical marijuana for complex pain syndrome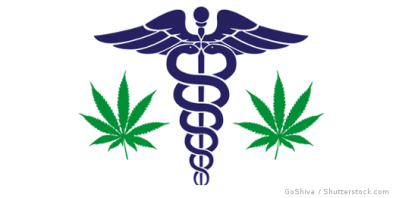 The prescription of medical cannabis by a transitional pain service to wean a patient with complex pain from opioid use following liver transplantation.
"The purpose of this case report is to describe a patient with a preoperative complex pain syndrome who underwent liver transplantation and was able to reduce his opioid consumption significantly following the initiation of treatment with medical cannabis."

 Read Entire Case Report @ Medreleaf.com

Planning for pot sales underway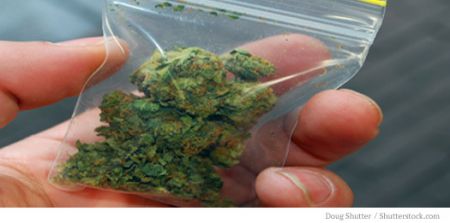 By Bartley Kives on November 18, 2015
The impending legalization of cannabis has sparked a formal effort in Manitoba to determine how marijuana ought to be regulated and sold.
In Monday's throne speech, the Selinger government said Manitoba's Liquor & Gaming Authority and Manitoba Liquor & Lotteries "will be well positioned to regulate the sale and distribution of marijuana in a safe and socially responsible manner" once Justin Trudeau's Liberals make it legal to light up.
Read Whole Article @ Winnipeg Free Press
By Sean Kavanagh on November 17

Internet pharmacy pioneer Daren Jorgenson says he's starting a company to sell recreational marijuana — but he'll wait for the province and city to set regulations before he opens a store in Winnipeg.
The businessman says he should have a Vancouver location up and running as early as March, but a Winnipeg store will only come when either the city or the province, or both, gets rules in place for the industry to follow.
Read Whole Article @ CBC.ca
Kindcann: Canada's newest medical marijuana producer blossoms in Brant County
By CTV Kitchener on November 17, 2015

A former chicken processing plant in Paris has a new lease on life.
After a $10-million renovation, the facility is now home to Kindcann – Canada's newest licensed producer of medical marijuana.
Canada - In Official Ministerial Letters: Prime Minister Trudeau directs Justice,
Health and Public Safety ministers to work together to Legalize Marijuana for Adults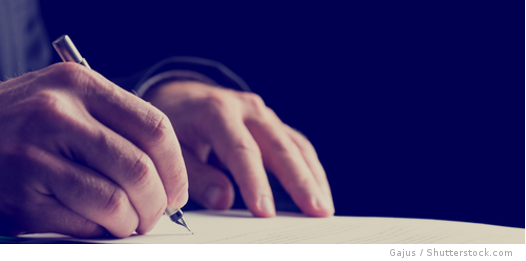 Excerpt from his letter to Justice Minister Ms. Wilson-Raybould:
"In particular, I will expect you to work with your colleagues and through
established legislative, regulatory, and Cabinet processes to deliver on your top
priorities:

Working with the Ministers of Public Safety and Emergency Preparedness and Health,
create a federal-provincial-territorial process that will lead to the legalization
and regulation of marijuana.
(This was the 6th 'top priority' in a list of 15. - Marijuana.Ca)

I know I can count on you to fulfill the important responsibilities entrusted in
you. In turn, please know that you can count on me to support you every day in your
role as Minister.

I am deeply grateful to have this opportunity to serve with you as we build an even
greater country. Together, we will work tirelessly to honour the trust Canadians
have given us."

Rt. Hon. Justin Trudeau, P.C., M.P.
Prime Minister of Canada

US: Credit Unions Adapt to Pot Regulations
 US: Legal Cannabis Big Data And Market Research Leaders
Just Combined Forces To Get Investors Buzzing
Legal Marijuana Market In Canada Could Have 8 Million Buyers,Poll Suggests