MariCann
MariCann is dedicated to cultivating and delivering the medical benefits of cannabis safely and reliably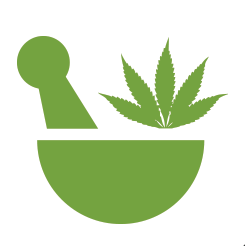 Established in 2013, MariCann has built a team of professionals with extensive experience in the pharmaceutical industry and sought out only the most influential names in the medical cannabis arena to ensure best production practices and quality assurance are delivered to produce marihuana for patients seeking a safer and more natural alternative to conventional medical treatments. So, while they are a relatively new company in Medical Cannabis their experienced team is anything but. Together, they collectively bring more than 150 years of pharmaceutical experience to patients, healthcare practitioners and government bodies, and are committed to building on that experience to push for acceptance and changes to the medicinal cannabis discussion.
With a GPP compliant facility in Southern Ontario, MariCann Inc. is one of the few producers who are growing marihuana with a low carbon imprint. They take their social, environmental and financial responsibilities seriously and are working with consultants that have significant horticultural plant specific knowledge and researchers who have more than a decade of experience producing greenhouse-grown medical cannabis.
MariCann has designed a state of the art Greenhouse Closed Controlled Environmental Growing System; In addition our drying, curing and packaging Facility deploys sophisticated technology enabling us to produce consistent product(s) which meet the rigorous quality standards of the MMPR program and provide our patients with the knowledge that our Medical Cannabis is safe.
For more information, please visit the MariCann website.