Delta9 Bio-Tech Strains & Oils : → Shop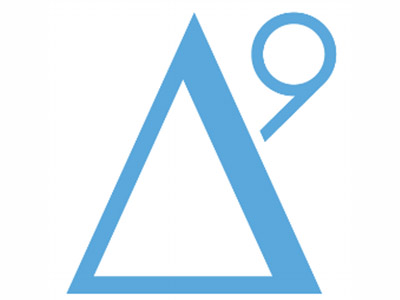 Delta 9 Bio-Tech Products

Delta 9 is committed to producing the highest quality cannabis possible. Towards that goal we are proud to offer the following brands, produced with genetics from the industry's leading suppliers.
Price varies based on the strain and quantity purchased. All of our products are priced and sold on a per gram basis and range between $5/gram to $10/gram based on the cost of production.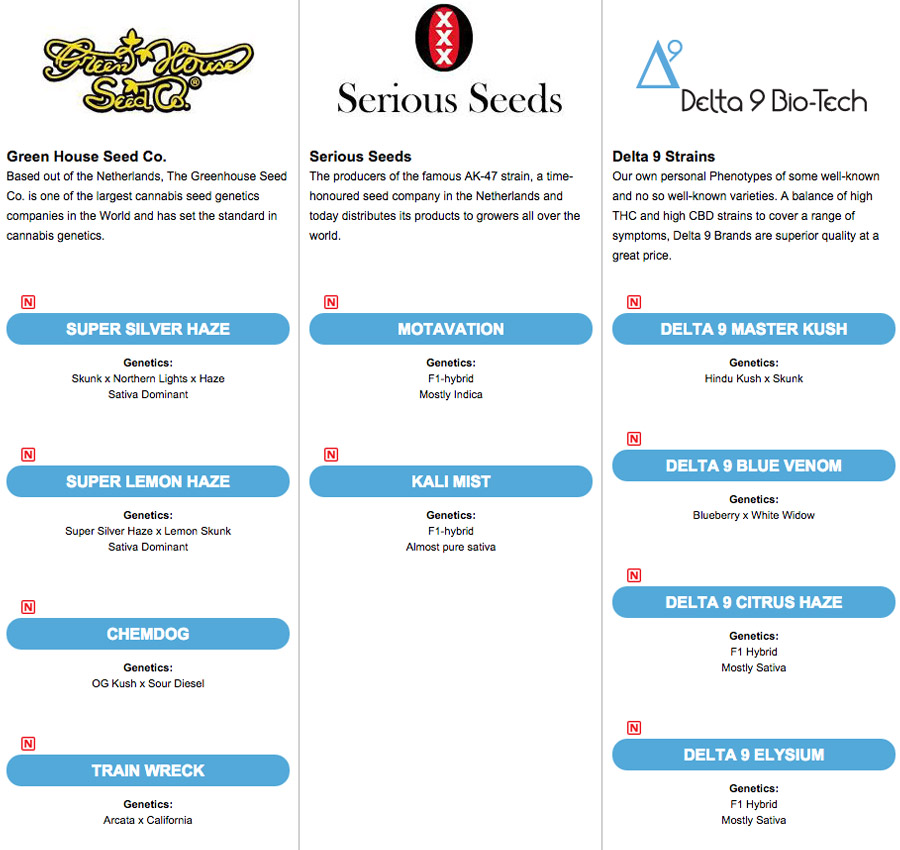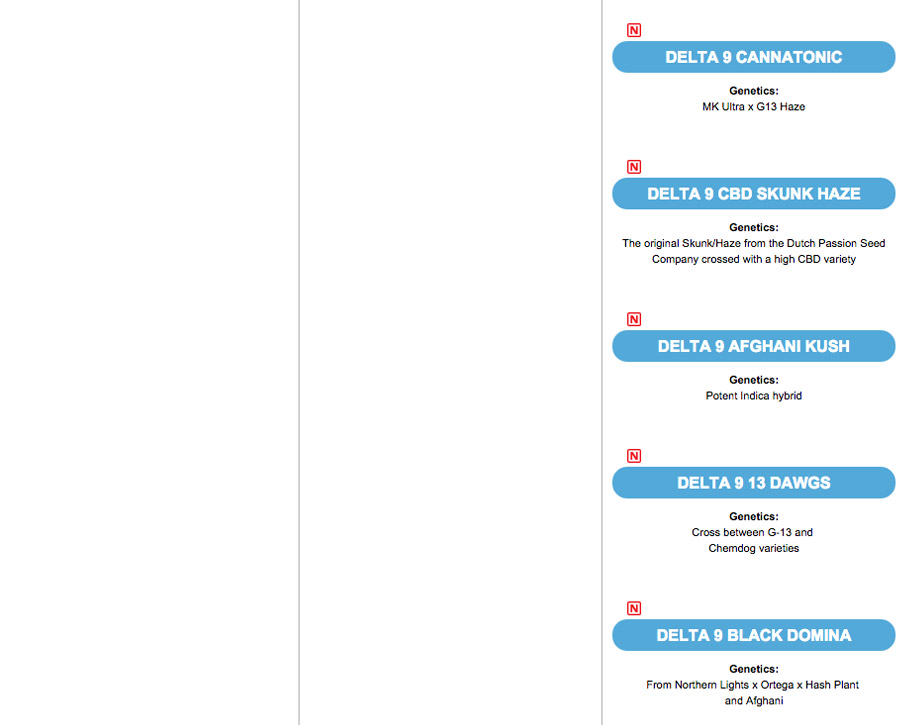 Delta9 Bio-Tech Product Page: → Shop
For the most up-to-date information on product availability and pricing, please visit the Delta9 Bio-Tech product page.