Medical Resources
---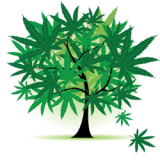 Access to Cannabis for Medical Purposes Regulations
On August 11, 2016, Health Canada announced the new Access to Cannabis for Medical Purposes Regulations (ACMPR).
The ACMPR came into force on August 24, 2016, replacing the former Marihuana for Medical Purposes Regulations (MMPR), and was implemented as a result of the Federal Court ruling in the case of Allard v. Canada. The ACMPR allow for reasonable access to cannabis for medical purposes for Canadians who have been authorized to use cannabis for medical purposes by their health care practitioner.

What is Legal Now
Cannabis for medical purposes is legal if you are:
authorized by a health professional and
registered with a licensed producer or Health Canada.
Access to cannabis for medical purposes will continue to be permitted after the Cannabis Act comes into force on October 17, 2018.
Health Canada said they remain "committed to maintaining a distinct system to provide patients with reasonable access to cannabis for medical purposes."
Under the new Cannabis Act, individuals will still be able to:
purchase cannabis directly from a federally licensed producer
register to produce a limited amount of cannabis for their own medical purposes
designate someone to produce it for them
Medical Conditions
Your health care practitioner may have authorized the use of cannabis (marihuana, marijuana) for the relief of one or more of the following symptoms associated with a variety of disorders which have not responded to conventional medical treatments. These symptoms (or conditions) may include: severe refractory nausea and vomiting associated with cancer chemotherapy; loss of appetite and body weight in cancer patients and patients with HIV/AIDS; pain and muscle spasms associated with multiple sclerosis; chronic non-cancer pain (mainly neuropathic); severe refractory cancer-associated pain; insomnia and depressed mood associated with chronic diseases (HIV/AIDS, chronic non-cancer pain); and symptoms encountered in the palliative/end-of-life care setting. This is not an exhaustive list of symptoms or conditions for which cannabis may be authorized for use by your health care practitioner. ~ Health Canada
Treatment decisions are best made in consultation with your health care practitioner. Under the ACMPR, an authorized health care practitioner includes physicians in all provinces and territories, and nurse practitioners in provinces and territories where supporting cannabis for medical purposes is permitted under their scope of practice.
---
Disclaimer: The material on this website is provided for educational and informational purposes only, and is not intended to be a substitute for a health care provider's consultation. Please consult your own appropriate health care provider about the applicability of any opinions or recommendations with respect to your own symptoms or medical conditions. The information herein does not constitute health, legal or technical advice.