Recreational Resources
---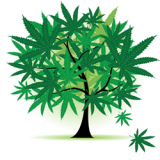 Canada legalized adult-use recreational marijuana on October 17, 2018.
What you need to know about the legalization of recreational cannabis in Canada, as outlined by the Government of Canada:
Laws in your area
Each province and territory will have the ability to set its own rules for cannabis, including: legal minimum age, where you can buy it, where you can use it, how much you can possess.
You are responsible for knowing what will be legal in the province or territory where you live or visit; you must respect the laws of the province, territory or indigenous community you are in, whether you are a visitor or live there.
Individual municipalities may also pass bylaws to regulate the use of cannabis locally. Check your municipality for local information.
It is illegal now and will remain illegal to take any amount of cannabis across Canada's international borders.
Check your provincial or territorial website for more details:
---
Reasons to Legalize and Regulate Cannabis
The new legal framework takes a public health approach to cannabis legalization and regulation.
The new law will help to:
better prevent youth from accessing cannabis
displace the illegal cannabis market
protect public health and safety with product quality and safety requirements for cannabis
Learn more about important health and safety information on cannabis use.
---
Road-side Drug Testing
Law enforcement are trained to detect drug-impaired driving. Learn more about road-side drug testing under Cannabis impairment.
---
Protecting Youth
The government's top priorities is to protect the health and safety of youth.
The Cannabis Act establishes serious criminal penalties for those who sell or provide cannabis to youth. It also establishes new offences and strict penalties for those who use youth to commit a cannabis offence.
---
Cannabis Education Resources
The government has developed a number of tools and resources to provide information about cannabis.
---
Growing Cannabis
The Cannabis Act will permit adults to cultivate up to 4 cannabis plants per household (not per person). Provinces and territories have the flexibility to apply added restrictions on personal cultivation. There are recommended safety and security measures for growing plants that should be considered, such as safe storage and proper ventilation.
---
Health Effects
Cannabis, like alcohol and tobacco, poses a number of health risks.
You should not use cannabis if you are pregnant or breastfeeding. It poses a risk to the fetus or new born child. Heavy cannabis use has been linked to lower birth weight. There may also be other health risks associated with cannabis use during pregnancy and breastfeeding.
At any age, cannabis use affects the way the brain functions. This includes impacts on:
attention
memory
learning
The brain does not stop developing until around age 25. The younger you are when you begin cannabis use and the more often and the longer you use it, the more likely that it will have a bigger impact on your brain.
---
Disclaimer: The material on this website is provided for educational and informational purposes only, and is not intended to be a substitute for a health care provider's consultation. Please consult your own appropriate health care provider about the applicability of any opinions or recommendations with respect to your own symptoms or medical conditions. The information herein does not constitute health, legal or technical advice.