~Cannabis Sativa~

Hemp is a variety of the Cannabis Sativa plant, which is generally grown to maximize seed production or to maximize the fibers in the stalk of the plant.  It is so versatile that it has been used to make thousands of environmentally safe and renewable products such as hemp seed foods, skincare products, hemp oil, cloth, fuel, wax, resin, paper, rope and pulp.
Hemp may very well be one of the most nutritious and useful plants known to humans.
Marijuana comes from the same plant genus, but it is quite different from the strains of hemp or Cannabis Sativa plant which are used to make consumer and industrial products.  Hemp is bred to contain extremely low levels of the psychoactive substance known as delta-9 tetrahydrocannabinol, or THC.  It is important to note that industrial and consumer grade hemp does not have the same chemical constituents as marijuana, and thus does not produce a 'high'.
~Hemp Food~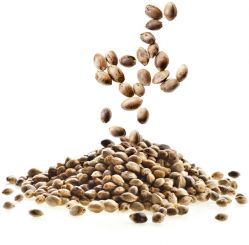 The seeds of the hemp plant can be consumed and are very nutritious and delicious.  The seeds can be eaten raw or cooked.  The fresh leaves can also be consumed in salads or prepared as a tea.  The seeds can be consumed whole, ground into a meal or flour, made into hemp milk, sprouted, ground into a nut-butter, or pressed to make hemp oil.  These products can be used to make other products such as protein bars, protein powders, cereals, pancake/waffle mixes, hemp smoothies, hemp tofu, or hemp ice cream.  The possibilities are endless.


~Hemp Skin & Body Care~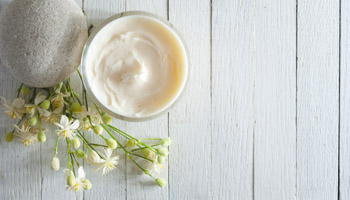 It is well known that Hemp Oil contains high levels of Omegas.  These Omega-3 and Omega-6 fatty acids are essential for good health.  Since our bodies cannot produce these essential fatty acids, we must absorb them by eating omega rich foods and by topical applications of hemp seed oil facial, body and hair products.  Natural hemp seed oil skin and body care products have been widely used to treat acne, psoriasis, eczema, and to protect skin from free radicals and inflammation (to name but some).  There are several different types of products on the market, such as facial cleansers, moisturizers, facial and body lotions, massage oils, shampoos, conditioners, balms, etc., which can be effective at protecting and strengthening both skin and hair.

~Hemp Clothing~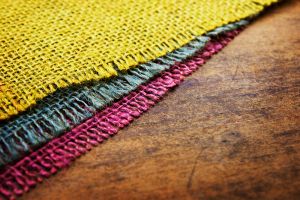 Humans have been producing natural hemp fibers for thousands of years, and these fibers are widely known the world over for being one of the most durable natural textiles.  Hemp textile has many outstanding qualities, for example: it provides excellent insulation from cold and wind, the fabric is soft, comfortable and is able to 'breathe' much like other natural fibers, but is it is far more durable.  It is biodegradable and the fibers are so resilient that clothing made from hemp does not elongate or lose its shape, even after extensive washing.  Hemp clothing is making strides in the world of fashion, as more and more fashion designers take advantage of this remarkable fabric.
By Marijuana.Ca Staff